FIND AN OBITUARY
Service information is posted on our website only with approval from the family.
If you are seeking information not listed below, please contact us.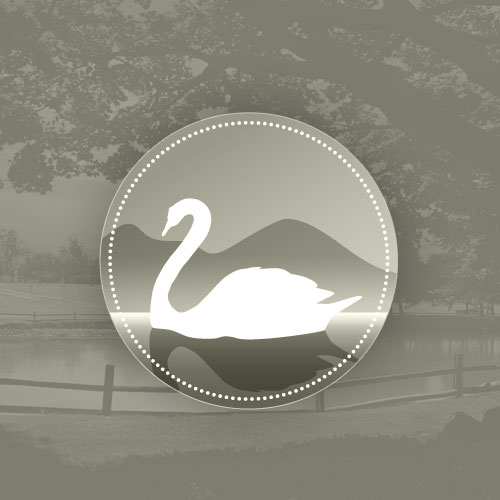 Joan Peters Schively
01/13/1923 — 04/15/2007
From Walla, Walla, WA, US | Born in Seattle, Washington
Joan Peters Schively
After completing 84 wonderful years of living life to her fullest, Joan Peters Schively was called to Heaven on April 15, 2007. She resided and passed away with loving care at Mountain Meadows Adult Family Homes in Walla Walla, Washington.
Joan was born January 13, 1923 to Percy Herbert and Luella Amos Peters in Seattle Washington. She attended West Seattle High School and graduated from the University of Washington with a bachelor degree in nursing.
She married Dixon P. Schively November 27, 1946 and moved to Richland to begin their lives together and raise their family. They were members of Trinity United Methodist Church. She lived in Richland until 2003 when she moved to Walla Walla.
For her early married life, Joan worked for Dr. Kendall and Dr Robert Franco at Kadlec Medical Hospital and in private practice. She also volunteered for many years as the school nurse at Jefferson Elementary School and the Red Cross. She loved to ski, travel, knit and crochet. She was very involved with her bridge and yoga groups. She also helped sew costumes for the Richland Light Opera. She was very active in her children and grandchildren's lives. She was especially proud of her grandchildren and loved them dearly.
Joan is survived by her daughter's Sandra and husband Mike Buckley of Walla Walla, Susan and husband Don Travis of West Richland, and grandchildren Alexis, Alyson and Bryce Buckley, and Grace, Jacky, DJ and Brooke Travis.
She was preceded in death by her husband Dixon P. Schively.
At her request there will be no memorial services. Memorial contributions may be made to Walla Walla Community Hospice, 1067 East Isaacs Avenue, Walla Walla WA 99362.
Joan, mom and gramma, will be greatly missed but we take great comfort knowing that she is at peace with the Lord.
Dear Sandy and Susan – was saddened to read of your Mom's passing. It is always hard to lose a parent and we send our love and support. Carma and Harv
Dear Sandy and Mike, I am so sorry for your loss. Joan was a great lady. I still remember meeting her at your house. You had just come from a dinner at the country club and she looked so beautiful all dressed up. Thinking of you, Herta.
I was so sorry to read of your mothers' passing. Had some great times on ski trips with your parents way back in the mid 70's when I was a young engineer working for Dixon in the Federal Building. I remember our trips to Sun Valley with your dad driving a huge motor home. Your mom was lots of fun and spoke so fondly of her children.
I will remember Joan as one of the most inquisitive, interesting people I know. When she would come across something new, she would research the subject thoroughly. I wouldn't have known about the Madame Dorian Park and who it was named after, if it wasn't for Joan!
Joan was a very generous, caring person. She will be greatly missed.
Sandy and family,
My thoughts and prayers are with you. May God give you his comfort.
Love,
Nancy
Dear Sandra, Susan and families ~ Your Mother was the best neigbor we could have asked for, and my Mother felt very secure having her next door in her later years. I grew up swimming in your pool and whenever we had guests at our house, your Mom and Dad graciously invited them to swim. I was saddened to hear of her death, but such happy memories you all shall have for the rest of your lives. She was a wonderful person. God bless her, and you.
Love, Anne Jochen Dowdy
Dear Susan and family ~ We are very sorry for your loss. We have many fond memories of your mom at the kids steeldrum concerts and in Hawaii. She was a very nice and caring lady who was very proud of and loved her family very much. We are all blessed to have known her.
Take care, Dawn, Arnold, Cori and Andy Gerken
Remembering the days when Joan and Dixon would take our daughter Patti with Sandy on fun skiing day! Our son Dan enjoyed Sandy as Patti's good friend back then too. Also Sandy came with Patti on some of our special family outings. Patti did enjoy Sandy's friendship. I worked with Dixon on FFTF and enjoyed lunch hour bridge games with him in old 700 Area office buildings. Thank you Joan and Dixon for sharing your family with ours. Our thoughts and prayers for Sandy, other children and family in this time of loss. Don Meyers