FIND AN OBITUARY
Service information is posted on our website only with approval from the family.
If you are seeking information not listed below, please contact us.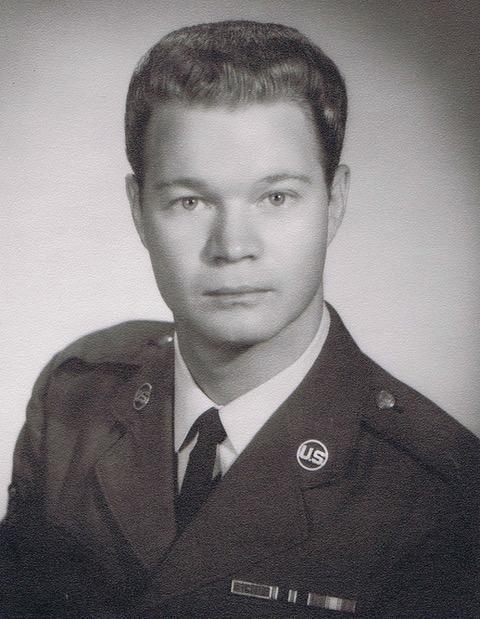 Fred Walter Gray
01/05/1945 — 03/20/2020
From Kennewick, WA | Born in Minburn, IA
New to Livestream? Watch the tutorial.
Fred Walter Gray
Please click the link below to view Fred's Memorial Service
https://www.dropbox.com/s/d4t97mmf1xpumjp/Fred%20Gray%20Memorial-New%20Audio.mp4?dl=0
Fred Walter Gray, 75, passed away suddenly and unexpectedly at Kadlec Medical Center on March 20, 2020 due to complications of the Wuhan Coronavirus (COVID-19). Sadly, he was the third Benton County resident to succumb to this virus. Fred had been doing well since 2006 with prostate cancer and lung cancer in 2010 until he contracted this virus. Fred is walking with the Lord, shoulder to shoulder, to his new heavenly home – no social distancing on this journey! Fred now has a new pair of lungs and he can claim his "Victory in Jesus"!
Fred was born on January 5, 1945 in Minburn, Iowa, to Herman ("Jack") Gray & Bertha (Shane) Gray. Jack headed to Richland, WA where he found employment with hundreds of others who migrated to the Hanford Project. The rest of the family followed by train in 1950 and found housing in Heminger City (later known as West Richland). Fred had lots of stories about growing up in West Richland with his older brothers – sand burr and rock fights, swimming in the canal, and shooting rats at the dump that is now "Bird Hill".
Fred attended school at Jason Lee, Carmichael Jr. High and Columbia High, graduating in 1964. Playing football for the Richland Bombers was a big part of Fred's high school life. After graduation, he moved to Hayward, CA to attend junior college. Deciding college wasn't for him, he worked three part-time jobs there before returning to West Richland.
Fred enlisted in the U.S. Air Force during the Vietnam War and served from 1965-1969 as Inventory Supervisor/Management Control Specialist. He served at Bunker Hill AFB (Grissom AFB; now known as Grissom Air Reserve Base) in Peru (Kokomo), Indiana; Mactan Island AFB (Philippines); TDY to Saigon, South Vietnam; and Clark AFB (Philippines). While in the Air Force, Fred met a young widow, Donna Hunter, who had four small children. They were married in 1966 in Kokomo, IN. To this union was born Jill Suzanne Gray in 1967 and Fred Eric Gray in 1972. After serving four years, Fred was honorably discharged from the Air Force and then worked at several jobs including insurance sales with Western-Southern Life and as a volunteer firefighter. After the marriage ended, Fred returned to the Tri-Cities where he met and married Kay Simpson in 1978. To that union was born Kendra Dawn Gray in 1979 and Kevin Michael Gray in 1983. During this time, Fred worked at Westinghouse as a radiation monitor and Washington Public Power Supply System (now known as Energy Northwest), as Storekeeper and then as a Material Analyst. Until his knees gave out, Fred played softball for many years on church and city leagues. This marriage ended in 1987. Fred met Candy (Hanks) Stutz at a square dance and, what started out as friendship, turned to love and respect. They were married on April 8, 1989. In 1999, Fred's department at Energy Northwest was eliminated. It took two years of part-time jobs before he ultimately gained full-time employment with Raytheon in Hermiston, OR at the Umatilla Army Depot as Tool Room Supervisor for the Maintenance Department. As other contractors took over the project, Fred retired from URS in 2009. His theme in retirement was "Do it while you can, because someday you won't be able to".
Fred and Candy spent their 30 years living in Kennewick. With Candy as trip planner and navigator, Fred went to many places he never dreamed he would go. They enjoyed traveling, camping, cruising and working around the house. Fred's favorite cruises were to the Baltic and Scandinavian countries and Alaska. During 2019, several items were checked off Fred's "bucket list". They spent two weeks in Hawaii and six months traveling throughout the U.S. in their motorhome going to many national parks, historical sites and visiting family and friends along the way. He also enjoyed their visits to the Washington and Oregon coasts. They would enjoy a "Sunday drive" any day of the week, always with the goal of "getting out of the zip code"! Fred had many interests including woodworking, enjoying his koi pond, making birdhouses and bowling. He bowled weekly on three leagues, most recently at Spare Time Lanes in Kennewick. Candy knew to never schedule anything at noon on Tuesdays or Fridays, or at 6:00 pm on Thursdays! He attended many State and National Bowling Tournaments. Unfortunately, as hard as he tried, a perfect 300 game was not to be. He enjoyed sitting on the back deck watching the baby birds in his many birdhouses, listening to the waterfall in his pond, lighting the tiki torches at night and building incredible fires both at home and while camping. He did love his fires and the bigger the better! He cheered on Seattle Seahawks football, Seattle Mariners baseball and Gonzaga Bulldogs basketball. Fred loved big, fat, chunky pens, collected t-shirts that he bought as souvenirs from many venues, towns, states and countries on his travels, as well as hiking medallions from various national parks and monuments for his walking sticks. Fred loved country music, especially the old-timers – Hank Williams, Patsy Cline, Bill Monroe, Little Jimmy Dickens, Ernest Tubb, Johnny Cash and others. He also relaxed to classical music and enjoyed listening to The Gaither's, Josh Groban, Sarah Brightman and tenors, including Pavarotti, Frank Patterson and Celtic Thunder.
Fred loved his family very much. He was a hard worker and was always busy doing something. He was honest and a man of integrity. If he said he would do something, he kept his word and did it! And that was a quality he admired in others. He gave advice liberally, occasionally he was asked for it! He was always there to help family and friends when needs arose, generous with his time and resources, while hoping to help instill in his children and grandchildren the traits of honesty and responsibility. When his children were younger, Fred was involved with the Lewis and Clark Elementary School PTA, Special Olympics, Boy Scouts and Y Indian Guides.
Fred loved his family, his country and his Lord. He became a Christian when he was in junior high because a neighbor lady took him to Sunday school. He accepted the Lord as his personal savior and was baptized at the First Baptist Church in Richland. Over the years, he has attended and made many friends at CUP, Kennewick First Christian, Cornerstone Christian, Community Bible Church and Columbia Community Church (C3). Fred loved the Lord and knew Jesus as a special friend. He always got choked up singing "The Old Rugged Cross" or anytime he reflected on Christ's sacrifice on the cross. It overwhelmed Fred to know that, if he was the only person on earth, Jesus would still have died for him. Fred knew he was a sinner and wasn't a perfect man but he asked for forgiveness every day, asked the Lord to help make him a better person, and thanked God for his salvation and for leading him on the path to eternity in Heaven with his Lord Jesus. As Fred grew older and matured in his faith, he prayed that his children, grandchildren and others he dearly loved would seek a personal relationship with Jesus.
Fred volunteered with Fields of Grace, a local gleaning organization and was a member of the Eastern Washington Walk to Emmaus and Walk with Christ community, many of whose members he saw as his brothers & sisters. Fred not only had a beautiful singing voice but he could also whistle a happy tune! He participated in the senior group activities at C3, including Bible study and he especially enjoyed their monthly potlucks! He loved everything (except beets), enjoyed Candy's cooking and he liked his bacon and hash browns crispy. He often said "I ordered Hash Brown, not Hash Whites"! Fred loved Snickers Blizzards at Dairy Queen and enjoyed taking his grandchildren there to share a fun time and a special treat.
Some saw Fred as a serious, stern individual but those who really knew him knew that he had a heart of gold and a great sense of humor. Fred was a black and white kind of guy, things were either right or wrong; he didn't dwell in gray areas. He definitely had a funny side. Case in point, after grocery shopping, he took the stickers off the fruits and vegetables and would stick them all around the house – under the lamp, the salt shaker, on the back of a framed picture, on top of the microwave, on the toothpaste tube, etc. He said "When I'm gone, you'll be finding these for years"!!
Fred was preceded in death by his father Herman Gray, mother Bertha Holman, baby sister Elisa Leona, brothers Robert, Dale and John, and infant son Ryan. Fred is survived and is so loved and missed by his wife of almost 31 years, Candy Gray and also by his four children, Jill (Eric) Biggins, Ocala, FL, Eric (Michelle) Gray, Gilbert, AZ, Kendra (Bobby) Allen, Richland, and Kevin (Amber Faul) Gray, Kennewick; 11 grandchildren Jasen Biggins, Palm Harbor, FL, Nicole (Anthony) Walker, Ocala, FL, Brandon Bush and Trinity Gray, Gilbert, AZ, Jade Bush (special friend John), Lynnwood, WA, Justin Gray, Jaeden Gray and their mother, Angela Ringor (all of San Tan Valley, AZ), Malcolm Allen (Samantha Hopwood), Finley, Justin Allen, Richland, Kimberly Gray and Jorden Gray, Kennewick, and one great-granddaughter, Grace Allen, Finley. Fred is survived by his brothers, Lewis Gray, Kennewick, Eddie Gray, Portland, OR, and sister Ina May Street, Boardman, OR. He's also survived by high school friend and camping buddy Jim Coyne, long time special friend John Slaughter, his many bowling buddies, aunts, uncles, cousins, nieces, nephews, special sisters- and brothers-in-law, and more loving friends than we can count. He is also missed by his pup, Maggie, and his kitty, Felicia. Fred was loved and will be deeply missed by all.
Sincere thanks to Fred's family and friends who had been praying for him since he went into the hospital on March 14. Over the last 14 years, Fred had received excellent care from Dr. Joseph Rosales at Virginia Mason in Seattle for his cancer and both Critical Nurse Staffing and Nuclear Care Partners for Hanford related health issues. We so appreciate the absolute love, care, and respect the ICU staff at Kadlec Medical Center bestowed on our sweet Fred during his last week: Dr. Rawat and Dr. Gannom, nurses Amber, Kevin, Sara, Somrit, Verla, and especially Nicole who held Fred's hand and stayed with him as he started his journey to Heaven. Also to Chaplain Tim Ledbetter for his kind and comforting words during this most difficult time.
In honor of Fred's wishes, cremation has taken place. Due to the coronavirus outbreak, a celebration of Fred's life will be planned at a later date when it is safe to gather. We expect many will want to come and share in the joy of Fred's arrival at his eternal heavenly home!
Dear Ones: Please take this virus seriously and do what is asked of you. It is deadly and not something to be taken lightly. Stay home. Stay safe for the sake of yourselves, your family and your community. This will not last forever so do what you can to help shorten the length of this event. And tell your family every day that you love them and, when you can do so again, give them a hug. We have learned in a very real way that life is fragile and temporary.
Fred proudly served his country and is a veteran of the U.S. Air Force. Therefore, if you are so inclined, please make a donation to any veteran or military organization of your choice in Fred's memory.
Einan's Funeral Home in Richland is in charge of arrangement.
If we live, we live for the Lord; and if we die, we die for the Lord. So, whether we live or die, we belong to the Lord.   Romans 14:8
For our light and momentary troubles are achieving for us an eternal glory that far outweighs them all. So we fix our eyes not on what is seen, but on what is unseen, since what is seen is temporary, but what is unseen is eternal.   2 Corinthians 4:17-18
What an incredible life! But, now he is spending his eternal life in heaven with his precious Savior, JESUS!
Dad every day I feel you in my heart and soul and I know that u are in heaven looking down at me and watching me every day but dad it's not easy not having u here with me to talk with and to hold me. When I cry it's because u are not here to comfort me and make things better but one day we will be together again soon I love you so much dad thank you for everything you did for me R.I.P daddy your son Kevin Gray
As I read this over and over again just to help remeber how much of a inspration and motivation he was.Miss you everyday grandpa and ik your up there looking down on us and waiting for all of us to all be family again one day
I cried as I sat here and read through all the kind words written about my Dad. Some from people who never even met him. Amazing! It fills my heart to know how many peoples lives he has touched and influenced. He was deeper than some people knew and felt things deeply. I miss him so much, but know he is with God and I can't be sad about that!
I found Fred's name on a list of 1,000 people that lost their lives to COVID-19. It said he liked his bacon and hash browns crispy. I decided to search for Fred and read about him. What a beautiful tribute to a wonderful man. So thankful to read that he knew Jesus as his savior. God bless his family that he left behind. ❤️🙏🏻
Exactly the same as MS (although I don't eat bacon 🙂 ). What a great tribute to someone who was surely a wonderful man. You will be missed Fred.
We like our bacon and our hashbrowns crispy, too, Fred. That's the best. What a beautiful life – you can feel the love and gratitude. We saw him on the front page of the Times and wanted to know the rest of his story. Thank you and condolences.
God bless you Fred.
Fred was a total badass. I enjoyed reading about his life and hope the family can know he has brought joy to countless he never even met. God bless you all.
This is a beautiful tribute to a very loved man who had a full incredible life. I'm so sorry for this tremendous sudden loss to your family. I am going to start saying "I ordered hash browns not hash whites" and I will always remember where I got it from.
I never knew Fred or his family, this is a really great tribute to a vibrant life. Wishing you all the best memories.
Rest In Peace Mr. Gray. This tribute was beautiful and Mr. Gray had an amazing life 🤍🕊.
My Condolences.
Rest In Peace Mr. Gray. This tribute was beautiful and Mr. Gray had an amazing life 🤍🕊.
My Condolences.
Praying for you!
Haven't thought of Old Rugged Cross in a very long time. Will look it up in remembrance
My condolences.
What a beautiful tribute. My condolences to the family. Although I never knew Fred, it sounds like he taught us all something about life and love. I hope you continue to find those fruit stickers. Praying for your family.
Saw your name on the front page of the New York Times. Rest easy. I'm so sorry.
Fred was a great neighbor and friend for over thirty years.
He was always ready to help with a hand or advice (especially advice) when I had a project or question. We usually had a tool or material in his or my garage to tackle any project of his or mine. One thing we had in common was our Belief in the Lord.
My wife and I truly miss our good friend and neighbor.
Our condolences to the family- we worked at the depot with Fred and also bowled- Fred was definitely about black and white as we are too . Mark & Von Berreth Lenore Idaho
Although we never had the chance to meet in person, I've enjoyed getting to know you through reading about your and Candy's exploits throughout the years. It's clear how much you loved life and your family. I know you'll be sorely missed, but I also know the comfort your friends and family receive by the knowledge you are now walking with God. Love and prayers to you, Candy.
Fred was a wonderful man. I will miss your wonderful kind personality and your sense of humor! Bowl that 300 in heaven!
Big hugs! Praying for your whole family!🙏🏼
Candy, so sorry for you loss.
We are thinking and praying for you.
Fred and I bowled on a team, called,"3 Roes and a Thorn."He'd joke, "why does everyone think , I'm the Thorn?"
He'll get get his crown and bowl a 300 in heaven!
Candy, thank you for sharing Fred's life with us in this tribute. I worked with Fred over 10 years at Energy Northwest. He was a kind man and a good worker. I also bowled with him for many years on the company league. Was fun competing against him he was a good bowler.
I am so sorry for your loss.
Rest in Peace Mr. Gray. You were a good friend of my parents, and an honorary pallbearer for my Father when he passed in 2002. Dad always enjoyed bowling with you, too, and you preceded my Mother's death by 3 days.
I remember Fred from High school. I'm sorry for your lose.
It was one of life's pleasures knowing you and working with you at WPPSS Fred. You will be missed by many.
Dan and Melva Whyms
McCleary, WA
May you walk with the Lord in peace.
Love,
Jewel Herrera
Full of light and life— now living fully in the glorious radiance of our Savior. Big hugs to you Candy and family.
It was a pleasure to have the opportunity to work with and for Fred at UMCDF. He always treated me well and I remember having good faith based conversations along with talking about his hobbies of bowling and his koi. Fred was sitting next to me the day I received the shocking news that the latest addition to our family was going to be twins (now 10) so he was among the first to hear the news. I really enjoyed reading this obituary and getting know him even more.
Sincerely,
I worked at UMCDF from 1999 to 2012 and had many opportunities to work with Fred. He was a strong, kind man and it saddens me to hear of his passing to this viral monster. My deepest condolences to his family and friends.
Sincerely,
Kathryn Siron
SWRI employee
Fred, we were supposed to meet for lunch after I got back from Boise. I am so sorry we will miss that but I know you are very happy now. I remember those days of pre-West Richland and that quonset hut called home. Such happy times were held there. We will sorely miss you Fred.
Your cousin, Betty Cluck
What a beautifully written piece that highlights Fred's life so we'll. I was blessed to work with him at Umatilla and recently dug out some of the recipes he gave me for items he frequently brought to our potlucks. My sincere condolences to the family and many friends he had.
In life or death we are in the hands of God. Christ lived and died that he might be the Lord in both life and death. Our times are in God's hands. He is our strength, our calm and our refuge. May this time when we are drawn apart from one another deepen our need for our Lord and with the Spirit's prompting renew our search for the deep things of God's being.
Candy may the unseen presence of God gently, lovingly surround you and keep you in His peace. Love in Him, Elizabeth Carroll
Fred you will be missed greatly by your family and friends. It has been a while since I have seen you. It has been since we were working at the "BombBurner" but you were always such a special person, that I totally enjoyed. I know that you are walking with the Lord for all eternity.
Sherry Hartsock
Candy you wrote a beautiful letter about Fred's passing. I was touched and felt the warmth, loving side of Fred's personality come through. I appreciated Fred's caring for me in my marriage with an unbelieving spouse. Fred was a special brother in Christ for his caring way. It always was a comfort to me when we had a chance to see one another. God made brothers to comfort sisters. Isn't that what brothers are for?
You are a blessed sister in Christ to me too. Your sweet gentle heart always comes through Candy especially when you always remember my birthday. I am so touched with this. God gave you and Fred 30 years to enjoy each other. You will be able to continue that when you see him again in eternity.
Let's always stay in touch Candy, maybe a breakfast or lunch sometime.
Love you my sweet sister,
Barbara Conrady
Love to you dad. I will miss you.
LOVE,
Kendra
A dear brother in Christ, and a precious friend. With all our love and prayers!
Love you brother. Your American Spirit is WHY this country is so great. Until we meet Again. Thank you for all you shared and taught me
What beautiful words about a wonderful guy!
So so sorry for your loss . My thoughts and prayers are with you Lewis , Candy and, your family.
What a beautiful tribute to a wonderful Godly man. May he rejoice as he sees Jesus face to face and dances with Him. He will be missed. Love and prayer for you Candy and family
Candy, I'm so sorry for your loss. What a beautiful obituary you wrote for him! Fred had the same birthday as my mother, and I lost her, also, on January 26 of this year. It's so hard to say goodbye to them, but such a joy to know they're with our Heavenly Father. Know that I'm praying for you. Please take care of yourself. God's strength and comfort be with you.
Love to you uncle Fred. You will be missed
Candy was so sorry to hear of Fred's passing. I so enjoyed hearing of your adventures every year and know you have those great memories to look back on and hold dear. Our thoughts and love are with you.
Candy, Although we have been gone from the Tri-City area for 12 years now, we have always enjoyed you Christmas letters and the news you shared with us. It felt like bumping into our friend like we used to when we live there. Just would come upon one another at various spots. Sweet memories! We were terribly sorry to hear of Fred's passing but know that our Lord and Savior gathered him into the folds of His arms, welcoming him home.
Please know that we are praying for you and sending you our love. May God continue to bless you and take care of you.
To the family of Fred and Candy Gray: Jim and I are so sorry for the loss of your dear Fred. Life is so fragile and none of us know when our time is up. I know you have so many wonderful memories of the last trip you took. Fred is with our Lord and at some point we will all see him again and rejoice in a wonderful reunion. Prayers to you, Candy and all the rest of Fred's family.
Dear Candy I am so sorry to here about Fred. He was a very special friend to me. God bless you at this hard time and I will keep in touch Love an blessings to you dear friend. Inez
Candy – we cannot believe Fred is no longer here. We are so sorry for you and your family. Should you ever want or need a change of scenery please do not hesitate to call, as you are always welcome.
Candy,
We are so sorry about Fred's passing. He will be missed by all. We know he is with the Lord right now. God bless.
Bill & Charlotte Hodges
Candy, thank you for the note about Fred's passing. He was a gem of a man and very polite. I enjoyed our conversations with each other when we were dating before he met you. Kendra and Kevin were youngsters when we met. They never did really warm up to me. Fred was best man for John and Janice's wedding in Richland and I got to go along as a guest. Always read the Christmas letters from start to end and trailed along in your travels. He is resting High on That Mountain now and watching over all of us. I met him at a square dance as he did you. Square dance is good for the soul. I will dance for him when allowed again. I am still dancing and will continue to do so until I can no longer. Take care and enjoy the wonderful memories you made together.
Dear family of Fred Grey,
Our sincere condolence to you. May God help you during this difficult time.
And may happy memories with Fred carry you through this sorrowful time.
Sister and brother in Christ & neighbors,
Chris Lozano & Rene Cantu
My condolences to the family. Fred will be greatly missed on Thursday nights.
Condolences to Candy and my your faith carry you.
I worked with Fred at Energy Northwest. Fred never had a bad day. He was always a pleasure to work with. My wife and I also bowled with Fred in the Energy Northwest league and enjoyed time spent with him. His life ended too soon.
I grew up with Fred at Jason Lee Elementary, and later at Col-High. He was a year ahead of me and a tremendous schoolboy athlete. A man among boys, but never a bully–which was a fine quality and an indication of the man he would become.
Safe journey, old friend.
Terry Davis Knox
so sorry to hear of Fred's passing. have known him since our days at Carmichael Junior High; we were also ex-in-laws. to Candy and the rest of his family, prayers and hugs to all of you.
My condolences to the Gray family. I remember Fred throughout our school days. It was always wonderful to see him at our class reunions and he would always give me a big welcoming hug
He is home with his Lord and Savior!!
Please accept my heartfelt condolences at the passing of Fred. I first met Fred at Carmichael J.H. when we were in choir together. I remember he carried REAL Lemon (a lemon-filled plastic lemon) especially for concerts and would squeeze juice every so often to clear his throat!! LOL
He had a great voice. He also was a bit of a prankster. I said something about that at one of our reunions…and he flatly denied it (with a twinkle in his eye)!! Connie Phillips class of '64.
Condolences to the Gray Families. Remember the best of times rather than dwelling on the bad times. Salute to fellow classmate from 1964 Columbia High School.
It was so very saddening to hear of Fred's passing. Since the day we met him, we have held him in the highest regard. He was a wonderful man and we will miss him. We are keeping Fred and Candy in our thoughts and prayers and counting the blessings of knowing them.
Fred was a much loved member of our Col-Hi Class of '64. He always had that great smile and a good word for everyone. He meant so much to his family and friends–Candy and the rest of his dear ones–you will miss him every day.
Candy,
What a beautiful tribute to a wonderful man of God! Fred really was a gem, and I am blessed to have known him. You continue to be in my prayers!