FIND AN OBITUARY
Service information is posted on our website only with approval from the family.
If you are seeking information not listed below, please contact us.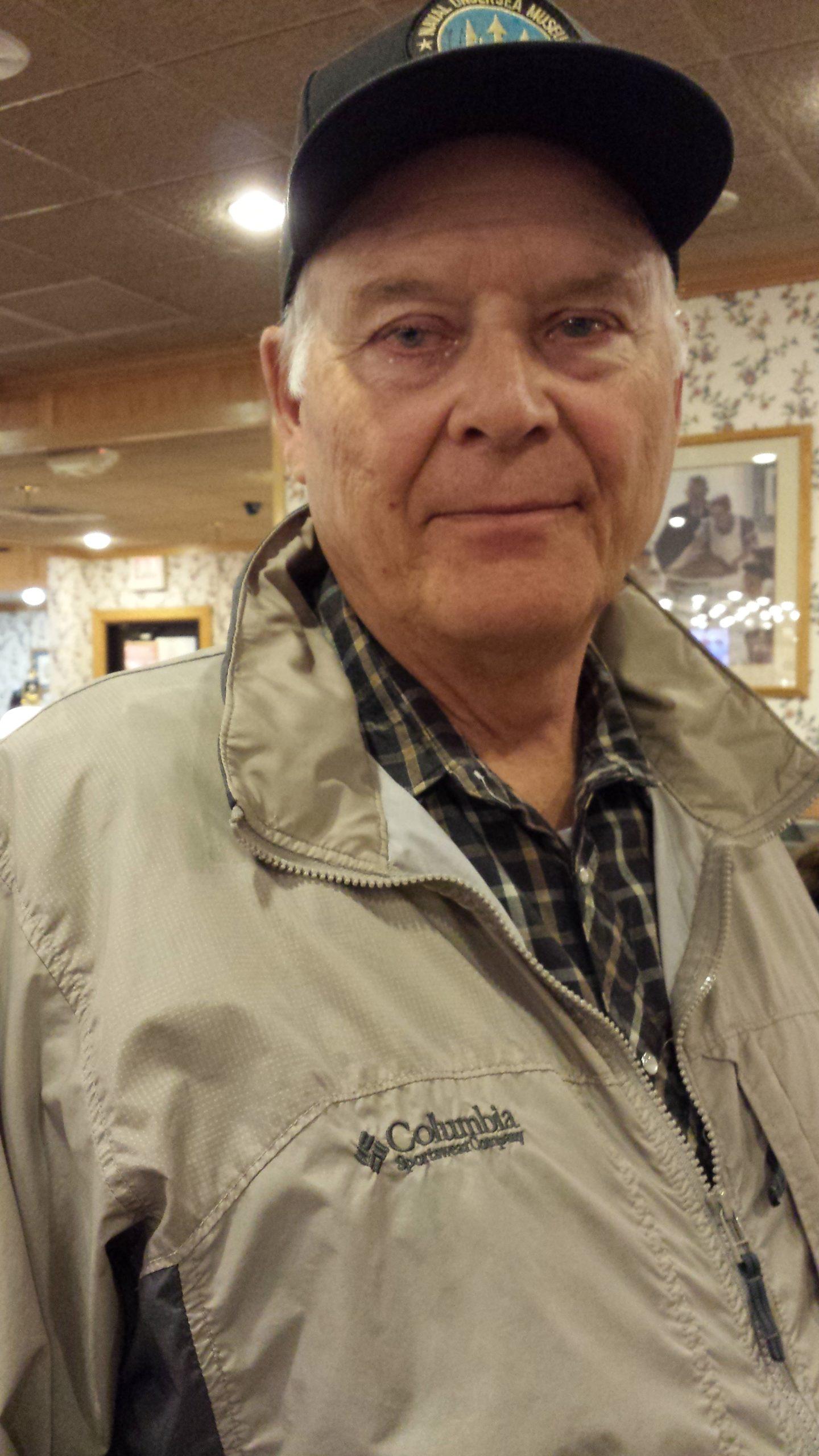 Dennis Ray Thompson
10/06/1945 — 09/26/2022
From Burbank, WA | Born in Seattle, WA
Interment
Starts:
Thu, October 6, 2022, 12:00 pm
Ends:
Thu, October 6, 2022, 1:00 pm
Location:
Sunset Gardens
915 Bypass Highway, Richland, WA 99352

Dennis Ray Thompson
In Loving Memory
Dennis Ray Thompson
Dennis Ray Thompson went home to be with his Lord and Savior Jesus Christ on Monday, September 26, 2022, at approximately 9:55 p.m. in Kennewick, Washington. Born on October 6, 1945, in Seattle Washington, Dennis was the third of three children born to Kermit Morris and Winifred Adele Thompson.
Dennis was a challenging child. At the tender age of five, he decided to walk from his home in order to visit his dad at work, at Boeing Field. He walked there and climbed through a hole in the fence and onto the tarmac where a friendly security guard asked the boy what he was doing there. Dennis replied that he had come to see his dad. Meanwhile, at home, his mother was beside herself and sure that someone had stolen him.
As a teenager, Dennis enjoyed swimming in Lake Washington and playing volleyball on its beaches. He also loved snow skiing and greatly enjoyed working on the ski patrol in Whitefish, Montana during the short time his family lived there. Dennis graduated from Franklin High School in Seattle on June 9, 1963.
Dennis served in the U. S. Navy from May 1965 to May 1968; he was stationed on two ships, the U.S.S. Plymouth Rock LSD-29 (dock landing ship) and the U.S.S. Arneb AKA-56 (amphibious cargo ship) where he achieved the rank of FTG2 (Fire Control Technician Petty Officer 2nd Class). Dennis matured greatly during his military service and learned skills that benefited him later in life. His enlisted performance evaluations steadily improved, and he became maintenance supervisor for the GFCS Mark 56 where it was said that he wore his uniform with great pride, always acted in the highest traditions of the Navy, maintained good morale, worked well on his own, and did his work in an excellent manner.
After his enlistment was over, Dennis worked as a graphic arts service technician in Federal Way until his marriage. Dennis married Janice Needham on April 17, 1971, in the First United Methodist church in Kennewick, Washington. They made the Tri-Cities area their home, and to this marriage were born two children, Julie and Dale. He loved them very much.
Dennis was employed by Boise Cascade Paper Mill at Wallula for 32 years where he contributed design and process improvements during his time as a millwright, maintenance foreman, and maintenance planner. Dennis was actually hired by Boise as a mistake. There were two Dennis Thompsons that had applied for the position. One had experience and the other did not. The mistake was not discovered until the "wrong" Dennis Thompson had signed all the contract paperwork. Needless to say, the "wrong" Dennis received a lot of on the job training. He really loved his job and always found it interesting.
The real highlight of Dennis's life was coming to know Jesus Christ as his Savior in the fall of 1981. His salvation truly changed his life. He became an active member of the First Baptist Church of Burbank (Washington) after his baptism on January 17, 1982 (in the baptistery of the First Baptist Church of Pasco because the church in Burbank did not have a baptistery at that time). Dennis helped with the construction of the new building at First Baptist Church of Burbank. He served in that church as an usher, a trustee, and a deacon. He loved participating in the church game nights, potlucks, and softball league; he was active in the visitation ministry and enjoyed hosting missionaries in his home. He loved Men's Bible Study and Prayer Breakfast. While Dennis was not able to continue to do all these things due to the loss of his eyesight, he still enjoyed Men's Bible Study and Prayer Breakfasts at his new church home at the First Baptist Church of Pasco. He loved the fellowship of his friends.
Dennis's dream was to go to Heaven in the Rapture, and while he never achieved that particular goal, we know that He is not complaining now as he is with his Savior. His favorite Bible topic was prophecy and the end times; his favorite Bible books were Daniel and Revelation.
Dennis was losing his sight and eventually became nearly completely blind over a period of years, yet he never complained. He had crippling rheumatoid arthritis that damaged his joints and his lungs, yet he never complained. Over the last several months he could not eat or drink due to the esophageal cancer, yet he endured all of it by God's grace without complaining.
"Not that I speak in respect of want: for I have learned, in whatsoever state I am, therewith to be content. I know how to be abased, and I know how to abound; everywhere and in all things I am instructed both to be full and to be hungry, both to abound and to suffer need. I can do all things through Christ which strengtheneth me."
Philippians 4:11-13
Dennis is survived by his wife of 51 years, Janice Thompson; his daughter Julie (David) Mirous; his son Dale (Stacy) Thompson; and grandchildren Verity Mirous, Caleb Mirous, Haven Mirous, Wyatt Mirous, Isaac Thompson, Levi Thompson, and Micah Thompson; his sister Judith Leary; and nephews and nieces.
He is preceded in death by his parents, Kermit M. Thompson and Winifred A. Thompson, and sister, Patricia K. Harris.
Memorial donations may be made to: First Baptist Church of Pasco, 1105 N. Road 36, Pasco, WA 99301