FIND AN OBITUARY
Service information is posted on our website only with approval from the family.
If you are seeking information not listed below, please contact us.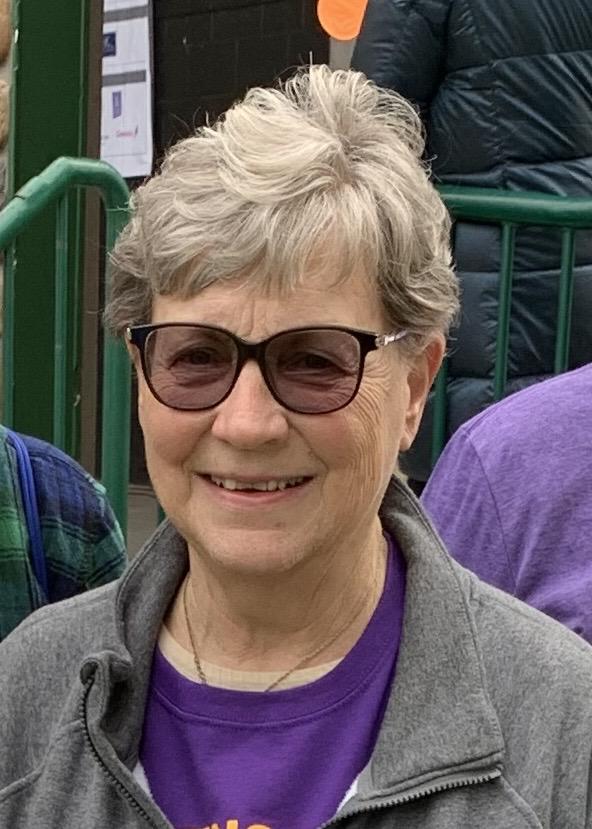 Dianne Pastorino
07/03/1946 — 05/02/2023
From Hawaii | Born in Whitefish, Montana
Celebration Of Life
Starts:
Sat, June 24, 2023, 2:00 pm
Location:
All Saints Episcopal Church
Celebration Of Life
Starts:
Fri, September 8, 2023, 2:00 pm
Location:
St. James Episcopal Church
65-1237 Kawaihae Rd Waimea ,Hawaii 96743
Dianne Pastorino
Dianne's service on Earth ended May 2, 2023. She is at peace now, watching over us with her Lord and Savior.
Dianne was born on July 3, 1946, in Whitefish, Montana, to Charlie and June Knick, and her three older siblings; Willetta, James, and Kathleen. Due to her father's work in logging and construction, the family of six traveled and lived in a bumper-pull trailer all over the Pacific Northwest until finally parking that trailer for good in Starbuck, Washington.
Dianne grew up surrounded by family – each of her parents were one of 14 children. Pretty sure we are kin to half of Montana. There were many memories with so many aunts, uncles, and cousins.
Dianne and her siblings didn't spend more than a year at any one school, so it was very hard to make lifelong friends. That was until she met Diana Tallant (Spires) – they met at Othello Junior High in the 7th grade and became steadfast friends. They had fun confusing their teachers and classmates over which one was which. Diana was with her until the day Dianne passed.
Dianne would go on to graduate from Pasco High School and Washington State University.
Dianne worked for the telephone company for a short while after high school, but would soon hire on as a payroll clerk at Battelle, Pacific National Laboratories. She would work at PNL until she 'retired' as a Senior Subcontracts Specialist in 1996. She made many long-time friends during her 30+ years at PNL.
She made a few more lifelong friends through school and work, some that they would raise their children together. Such wonderful memories with the Fleming, Elledge, and Pettey families.
She married three good men – her children's father, Richard Baumgartner; Howard Cyphers (RIP 1995); and Braley Pastorino, who was by her side for almost 28 years until she passed.
She and Braley resided in Hawaii for 24 of her last 27 years. During that time, they traveled the contiguous United States, 48 states, along with parts of Canada, by RV. They missed only Rhode Island and the Islands of Hawaii. They got to RI at other times, just not in the RV. So they visited all 50 states, something not many can claim.
Their travels included following annual National Railroad Historical Society and Lions Club conventions, and attending as many plays as possible at the Ashland Shakespearean festivals. Their travels allowed them to visit many family and friends across the country, but mainly the many in the PNW.
When they stayed close to their home on the Big Island of Hawaii, they volunteered with North Hawaii Hospice, the North Hawaii Community Hospital, the local Lions Club, and many more organizations. They transported and later worked to arrange other volunteers to transport patients requiring medical treatments in larger communities of Hilo and Kona – they were called Angels on Wheels.
The most important volunteer activity, though, that required them to be in Hawaii every winter, came about when Dianne made a suit and outfit for Braley and her to serve as Santa and Mrs. Claus in the annual Christmas parade and festivities throughout Waimea. Something Braley continues to do year after year…
Dianne made a long-time friend in Janice Gail after she moved to Hawaii. Janice taught her how to draw and paint, something that Dianne thoroughly enjoyed doing in her retirement.
Dianne was also an avid sports fan – she loved rooting for the Seahawks. But she especially enjoyed watching her children and grandchildren perform in all of their activities – sports, dancing, 4H showmanship, painting, and music.
They were members of several churches over the years. They served and participated in many years of Cursillo retreats. They last found a wonderful o'hana in The Episcopal Congregations of St. James Parish on the Island of Hawai'i.
Dianne was preceded in death by her sister Kathleen, her parents Charlie and June, her siblings and their spouses, Willi and Don Weisz, and Jim and Pat Knick, her sister-in-law Nina Oliver, and brothers-in-law Paul McConnell and Jack Cyphers. She was also preceded in death by her nephew John Weisz and her son-in-law, Lynn Christensen.
She leaves behind her husband, Braley; her son Brady (Sara) Baumgartner, daughter, Kathleen Christensen, stepson, Brian (Suzy) Cyphers, stepdaughters Rebecca (Dan) Lewinski, Christina Pastorino, Maelyn (Martin) Poston, and Tamara (Chris) Wikstrand. Sister-in-law Judy McConnell, brothers-in-law Gary (Tina) and Duane Baumgartner, and John Oliver.
The grandchildren – Amber (Seth) Matarazzo, Connor (Julie) Baumgartner, Wyatt Christensen, Jason and Omar Salgado, Sam and Courtney Cyphers, Kylie and Camille Lewinski, Shanel and Damien (Kyla) Wright, Braley June Poston, Jerica (Justin) Jarrell, Cassie Jones, Jarad Jones, Loren (Jamie), Laura, and Amanda Wikstrand.
The great-grands, who she was known as Great-Grammy Tu-tu Tu-tu – Bobbi, Agnes, and Robin Matarazzo, Ryker Jarrell, Logan and Quinn Jones, Austin Wikstrand, Blake and Christian Wingert, Harpo, Amelia, and Lorelei Leonard.
Numerous nieces and nephews; and with almost 26 aunts and uncles, of which only Aunt Penny Waller remains, the number of cousins is endless. Wish we could list all, but please know family was so important to Dianne and she loved every one of you.
Celebrations of Life will be held:
*In Richland, Washington, at All Saints' Episcopal Church (1322 Kimball Ave, Richland, WA 99354), on June 24, 2023, at 2pm PST.
*In Waimea, Hawai'i, at St. James Episcopal Church (65-1237 Kawaihae Rd, Waimea, HI 96743), on September 8, 2023, at 2pm HST.
In lieu of flowers, donations may be made to Alzheimer's Association (http://www.alzwa.org).
I don't believe she ever said my first name without my middle name attached. I can still hear the sound in my head. I understand she lived with us for a while and helped mom (Willi) keep watch over me.