FIND AN OBITUARY
Service information is posted on our website only with approval from the family.
If you are seeking information not listed below, please contact us.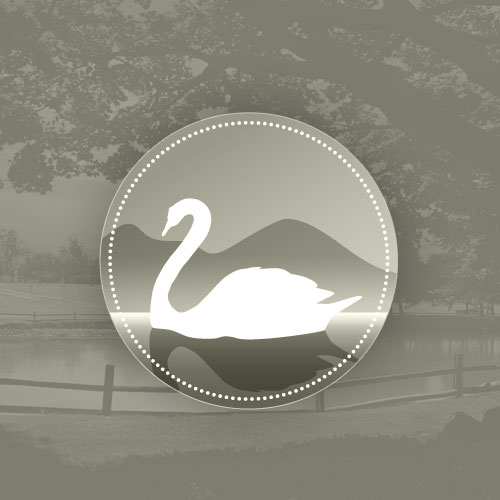 Iwanna Antoniak
09/30/1914 — 05/28/2006
From Richland, WA, US | Born in Gyor, Hungary
Iwanna Antoniak
Iwanna Antoniak was born September 30, 1914 in Gyor, Hungary to John Korzeniowski, a Polish/Ukrainian serving in the Austrian army, and Maria Korzeniowski nee Kuzminska. Iwanna was very musical and religious in her childhood. In her old age she would recall her youth and singing Gounod's ''Ave Maria'' at a concert in Ukraine. She was educated as a teacher but worked as a secretary for an insurance firm. John Antoniak was smitten when he saw her through a window at the store he worked in, and came courting in horse and carriage. They married, settling in Przemysl where John managed a chain of stores.
The Communists invaded Western Ukraine in 1939, followed by the Germans 2 years later, then the Communists re-conquered their territory three years after. The Communist KGB came to arrest Iwanna, left briefly, then returned to find her gone—Iwanna, with her baby son, Zenen, was hiding across the way under the neighbor lady's bed. She fled with her baby to the train station with no money or papers, but was helped by strangers aboard and at the train stations, and made it to her sister's home. She credited Mary, the Mother of God and the Angel Gabriel, a figure who had appeared beside her on her journey; she said always, ''This is miracle.''
She met up with her husband finally at the home of his parents. Later she and her sons were able to cross into Poland because of her dual citizenship, but John had to make it across a frozen river to join her. He promised God that he would give up smoking if he made it, got across and never smoked again. They traveled on a long train trip through Eastern Europe to southern Germany, taking refuge with a farmer's family and staying 5 years. Iwanna's health suffered, requiring a long hospitalization. The family took ship to America in 1949, settling in Philadelphia, where John and Iwanna became John and Joann, and where she managed to bring her two brothers and their families. The Antoniaks had a grocery store in Philadelphia, then a bakery, but couldn't make a good living, so bought a motel at Lake George, New York, an area that reminded them of the country they had left behind. They sold the motel when in their 70's, moving to a retirement community in the Pine Barrens near Philadelphia for several years, and there Iwanna survived colon cancer. John died in 1994. Iwanna moved to Richland, Washington in 1997 to the home of her son Zenen. She was a member of Christ the King parish. She lived at Rosetta Assisted Living for the last 2 years of her life and was beautifully cared for by their dedicated staff.
Iwanna had a nearly mystical spirituality. A family member said that ''Iwanna will always be Our Lady of the Blessed Rosary to me.'' She left boxes of rosaries at every parish that she belonged to over many years. An 83-year old friend of Iwanna's said that when reciting the rosary, ''I remember Iwanna, because she used to say it so beautifully.''
Iwanna worked in the family businesses for 30 years, but she was known as a loving mother to her two sons. She was a doting grandmother who could endlessly walk and soothe a crying baby and who could play games with the toddlers. She loved to cook and bake traditional Ukrainian foods for her family. She loved best to have her family gathered all together.
She is survived by son George, wife Oksana, and grandchildren Natalia and Andrew, and by son Zenen, wife Sherry, and grandchildren Maria, Damian, Katherine, and Stephen, nephew Bohdan and wife Ksenia, niece Maria and husband George, nephew Walter and wife Mira, niece Daria and husband Alex, and a number of grand-nieces and nephews. She was preceded in death by her husband John, her niece Oksana, her brothers, and a sister and brother who had stayed in Ukraine.
There will be a Catholic rosary, service, and burial at Einan's funeral home on Friday, June 2nd, 2006 at 3:45pm. Friends are welcome to attend. She will rest on a beautiful hillside looking over the hills to Rattlesnake Mountain. A reception will follow at the Antoniaks' home at 2137 Davison Ave., Richland.
Hello Zen,
My mom Marlene was living at Rosetta last year. I spent lots of time with your mom. She was such a kind person. She would always greet me with a smile. I would bring my grandkids over and she would just smile and tickle them. I remember Iwanna LOVED chocolate and I used to bring it to her often. I am extremely saddened by the news…God has received a WONDERFUL ANGEL…Love to your family always. Terri Ramos
It has been a great pleasure to know and care for Iwanna. She was a beautiful person and I am a stronger person to have known her. I wish great love and happiness to the Antoniak Family. God Bless You.