Einan's Staff
Our team at Einan's is committed to being creative, innovative, and compassionate in meeting the needs of our families. Our forward-looking and open-minded Einan's staff provide a positive environment for our guests. Caring for families through one of the most difficult times in their lives is a privilege and an honor that we take to heart. We strive for excellence in all we say and do, and hope our level of care and customer service exceed your expectations. We care about the community we serve, which is why when you come to Einan's at Sunset, we treat your family like OUR family.
"We all have possibilities we don't know about. We can do things we don't even dream we can do." – Dale Carnegie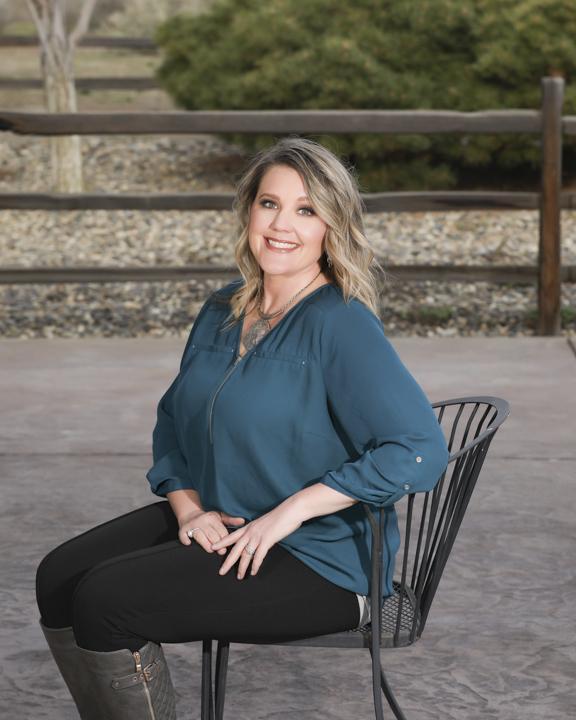 Holley Sowards
Service and Operations Manager / Licensed Funeral Director
Holley was born and raised in the Tri-Cities. She attended Washington State University (WSU) in Vancouver receiving her Bachelor's with specific emphasis in management, operations, human resources, and finance. She is also a Graduate of Leadership Tri-Cities Class XVIII. Holley grew up in a family with an entrepreneurial mindset which has helped her to understand the importance of customer service. It's also helped her look for innovative ways to enhance the overall experience families have when they come to Einan's at Sunset.
With over 17 years of customer service experience, Holley is passionate about helping people and is always looking for ways to serve in her community. She and her husband have started a non-profit called Fallen Rider Fund. Their mission is to promote road safety, unite their community, and aid families of fallen/injured riders. She currently volunteers for Safe Harbor/My Friends Place. Holley is also the President of the Washington Cemetery, Cremation and Funeral Association (WCCFA) Board of Directors.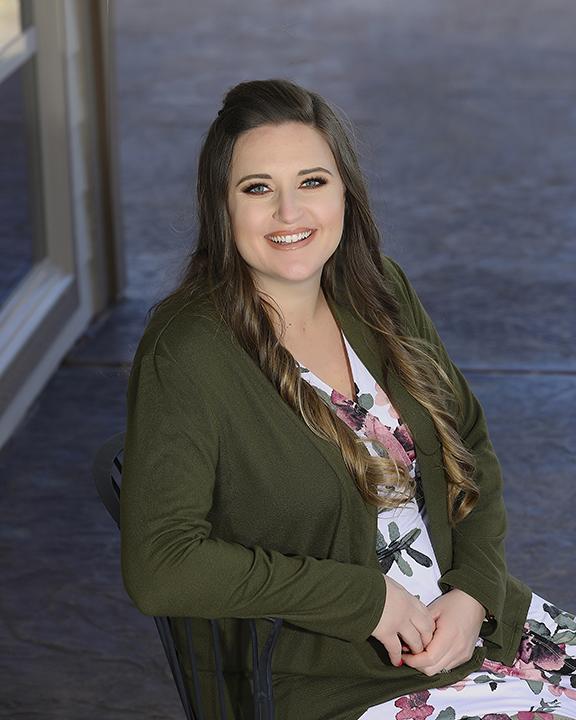 Sarah Smith
Assistant Manager, Funeral Director, Embalmer
Born and raised in the small mountain town of Springville, CA, Sarah had her heart set on becoming a Funeral Director and helping families through one of life's most difficult moments after experiencing the passing of her grandfather at the young age of six. The care and kindness that her family received was something she wanted other families to experience during their time of grief. After graduating from Porterville High School in 2009, Sarah went on to receive her Bachelor of Arts Degree in Sociology from the University of California, Santa Barbara in 2012. Sarah then enrolled in the Mortuary Science Program at Cypress College in Cypress, CA and graduated with an Associates of Science Degree in December 2014.
Sarah worked at a Funeral Home in Central California for over 5 years, until her and her husband Chris decided it was best to move back to Chris' home town of Prosser, WA. Sarah and her husband Chris reside in Grandview, WA with their two dogs Abigail and Maximus and love the breathtaking views and acres of endless possibilities they now have.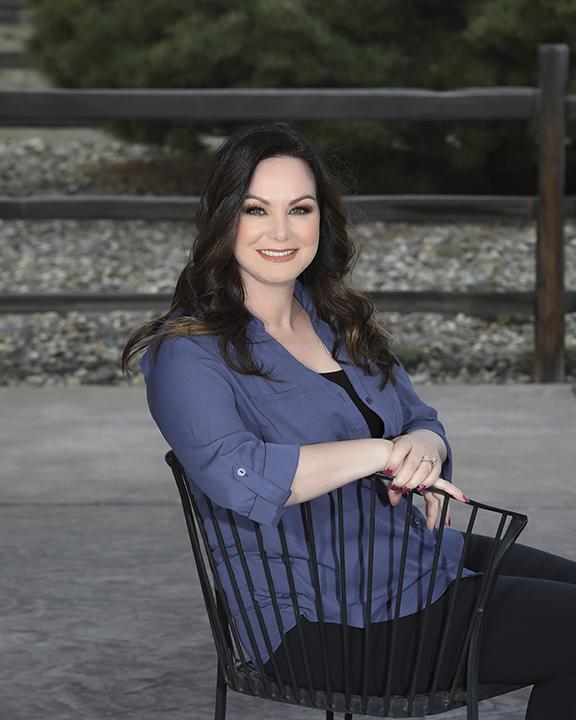 Crystal Percifield
Funeral Director and Embalmer Intern
Crystal was born in South Dakota but made her to the good 'ol Pacific Northwest at the age of six, when her family relocated to the Tri-Cities. Crystal previously worked in the dental industry, an experience that helped her perfect the art of building relationships with families. After dedicating 18 years to this, she elected for a career change, feeling she could put her skills to better use by helping and serving the families at Sunset. Crystal joined Einan's in 2019 and has loved every minute of it!
Apart from building connections with families at Sunset, Crystal is all about connecting with her own family. One of the most important things for Crystal is making memories and creating traditions with family and friends. She is passionate about the outdoors and spending quality time with her loved ones.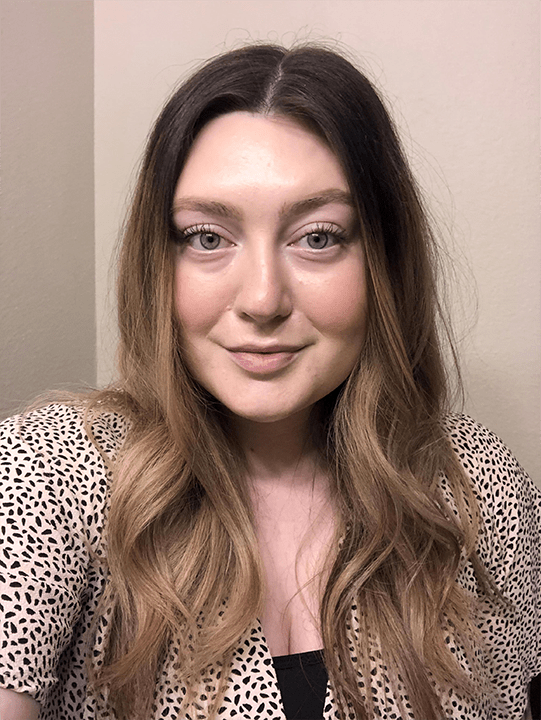 Karen Irey
Funeral Director and Embalmer Intern
Every time I was asked "what do you want to do when you grow up?", my answer was always simple – to help people. After graduating from Lakewood High School in a small town north of Seattle, I began taking college courses to prepare for a career in the medical field. I came to a point in my education where I accepted that a career in the medical field wasn't in the cards for me.
I came to the conclusion that becoming a funeral director was what I was meant to do, and I enrolled at the Lake Washington Institute of Technology for their funeral service education program. After graduating from that program, I was lucky enough to meet with the team at Einan's! Just a few short weeks after finishing school, I packed up my cats and my crazy book collection and moved to the beautiful Tri Cities area! It's been quite the adventure, and I am so looking forward to my future with Einan's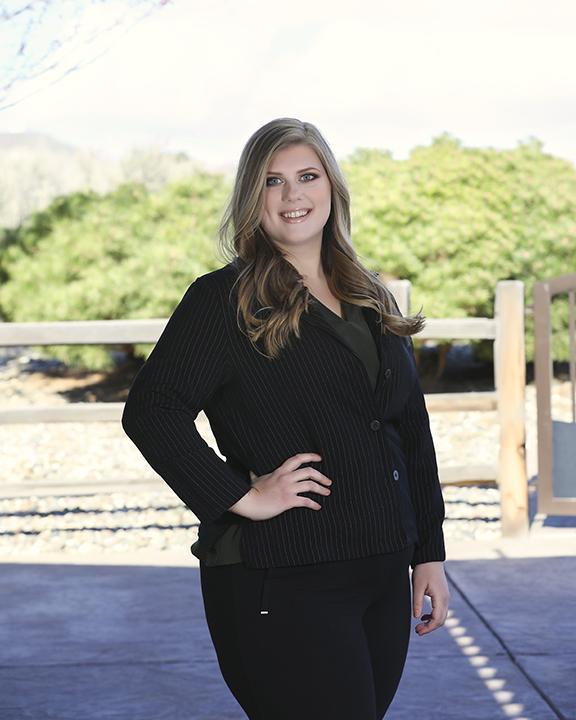 Jenna Warren
Jenna grew up in the Tri-Cities where she graduated from Richland High School. She went to a University in Hawaii, graduated with a degree in Business Management, and then attended trade school where she became a licensed Cosmetologist. With traveling being one of her greatest passions, she moved to various states and countries, including Spain where she cared for children and taught them English, and Alaska where she worked in the hospitality industry.
The common theme through these various jobs was a desire to help and care for people. At Einan's, she has that opportunity every day as she cares for families in grief and their loved ones who have passed. Jenna moved back to the Tri-Cities in 2020 and started as a Transfer Technician at Einan's. She later accepted the position of Crematory Operator, performing cremations, "witness cremation" services with families, and helping to create cremation keepsakes, urns, and jewelry.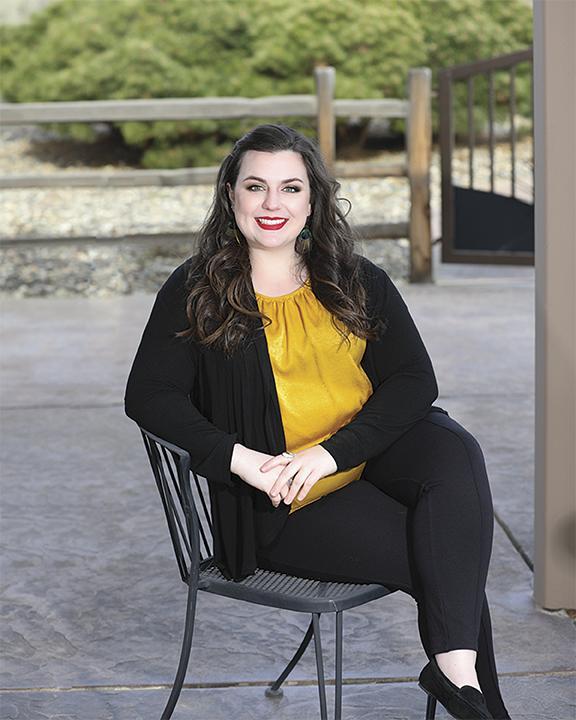 Hannah Pickett
Funeral Director and Embalmer Intern, Certified Cremation Specialist
­Hannah moved to the Tri-Cities from Illinois in 2019. While she was in the Midwest, she worked in the Customer Service industry.
Hannah has a passion for working with families during their time of need. She has previously worked with the mentally disabled, which equipped her with knowledge on how to approach situations with respect, patience, and kindness.
Hannah's positive attitude and disposition help her every day when she is collaborating on Life Celebrations with co-workers and assisting families during sad times. She is a certified crematory operator for the State of Washington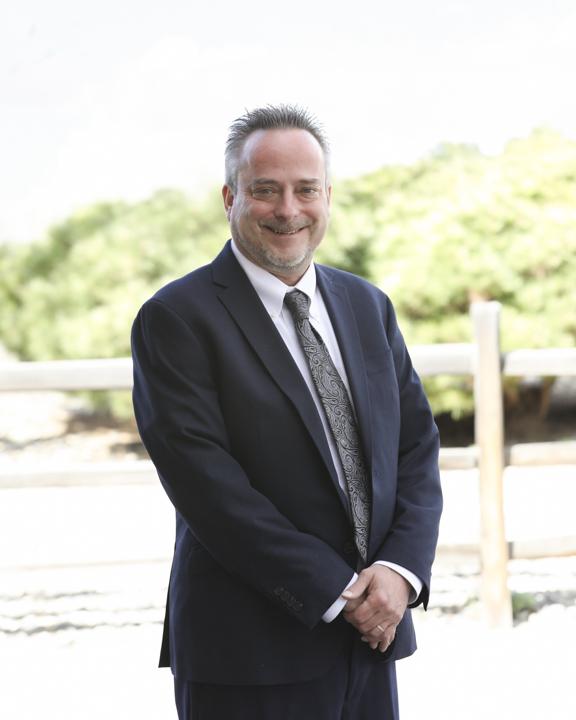 Brad Mason
Event Center Manager
Originally from Seattle, Brad joined the Events at Sunset staff in 2010. He has lived in West Richland for over 20 years.
Brad started with Events at Sunset assisting the Event Center Manager. As time went on, he learned all aspects and logistics of putting together a memorable event for his clients.
As the Event Center Manager, Brad helps families create a perfect environment for their loved ones. He helps Brides create the ideal event for their dream wedding. Brad also helps the funeral home with graveside, off-site, and other services when needed.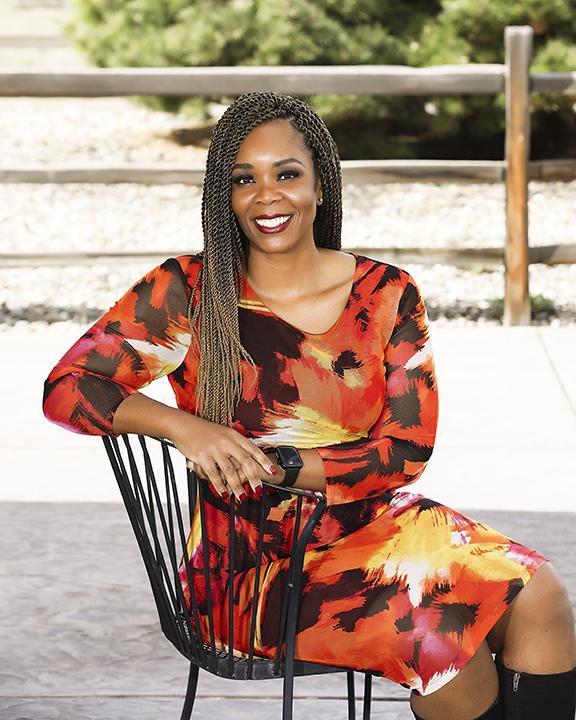 Tiffany Loving
Event Coordinator
Tiffany is a lifelong resident of the Tri-Cities. She has spent over 20 years in the retail management and customer service industries.
In 2017, she lost her father. Tiffany lost her husband in 2018. Now, Tiffany has restarted her life, and career, with Events at Sunset Gardens.
She uses her customer service skills, her dedication, and compassion every day to support families. She understands life can be hard and can empathize with them during their time of need.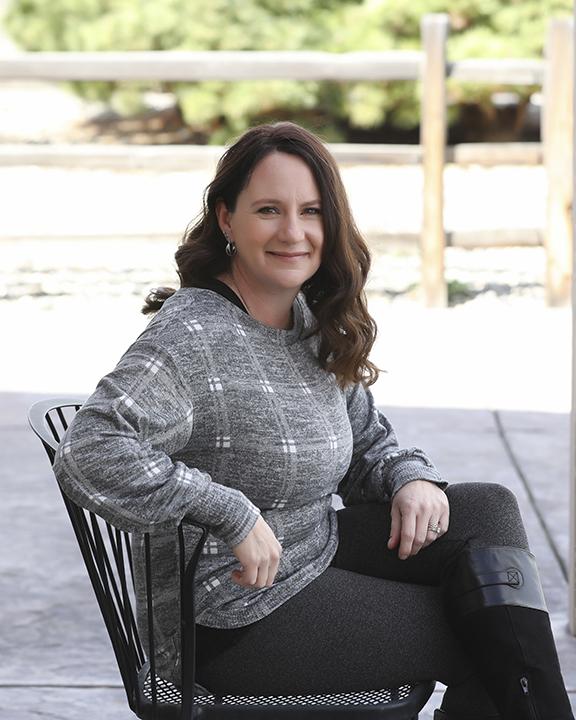 Colleen LeVine
Office Manager, Social Media Specialist
Colleen was born in Richland, Wash. and has stayed in the Tri-Cities Community since 1976. She graduated from Hanford High in 1994. Colleen began her journey with Einan's at Sunset in 2006.
She empathizes with our families when a loss has occurred in their own lives. She continues to keep the communication lines open with our internal staff, funeral directors, and most importantly, our families.
In her spare time, Colleen enjoys spending time with her three boys, her daughter, and her two granddaughters.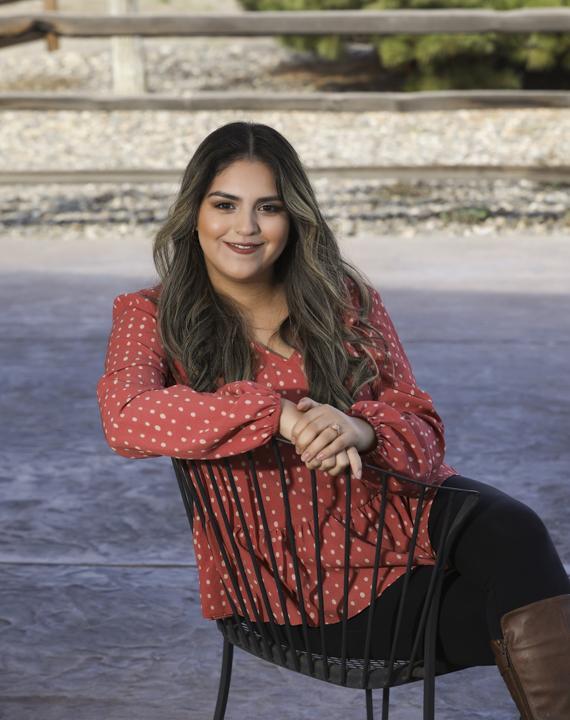 Jesse Fuentes
Front Desk Receptionist
Yessenia goes by Jesse, was born in Sunnyside. She moved when she was young to Prosser and has lived in Prosser most of her life. Jesse has 7+ years of customer service experience working 3 of them in an office setting.
Starting with Einan's in 2019, she is excited to learn new things and work with families. Away from work, she enjoys going on adventures with her 2 kids and partner Cruz.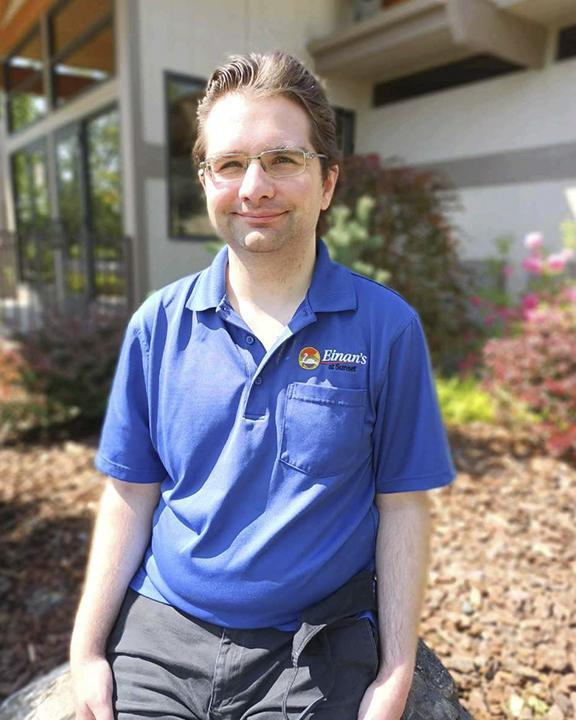 Clayton Gassman
Historical Archivist
Clayton was born in Salem, Va. and raised in the Tri-Cities. He has a Bachelor's degree in Humanities from Washington State University and loves reading, writing stories, and creating his own characters. Clayton is passionate about hiking and likes living in the Tri-Cities area, where he can explore new hiking trails. He also enjoys traveling, recently visiting Mexico and Italy.
He obtained his position as an Office Assistant at Einan's through ConnectAble Solutions Employment Services. Clayton is a qualified and dedicated individual who appreciates being a part of Einan's welcoming and family-like atmosphere. He looks forward to serving families in many capacities.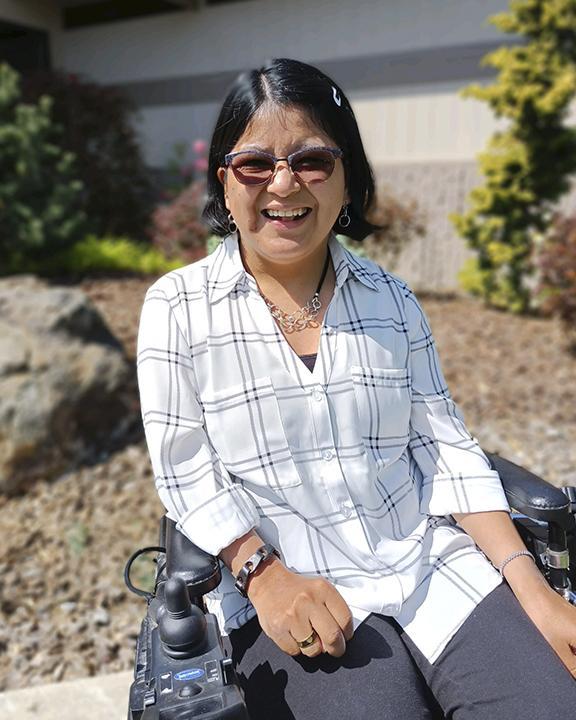 Mayra Truex
Historical Archivist
Mayra is excited for the adventure that is working at Einan's! Born in Ecuador, Mayra came the Tri-Cities when she was adopted at the age of eight. She studied a variety of subjects at Columbia Basin college in Pasco, focusing mostly on computer graphic design. Mayra came to join the Einan's team in 2019 and has truly enjoyed the atmosphere and the people she works with.
Mayra has many interests and hobbies. In her free time, she likes to hang out with friends and ride horses, and she enjoys drawing, listening to music and watching movies. One of her favorite things is travelling to Cannon Beach, Oregon with her family, where they like to play on the beach and check out local coffee shops.