FIND AN OBITUARY
Service information is posted on our website only with approval from the family.
If you are seeking information not listed below, please contact us.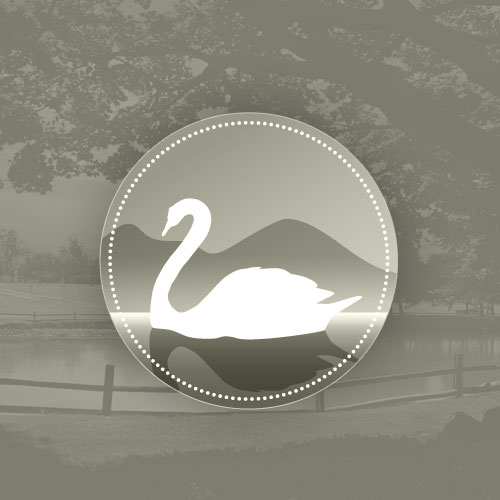 William Clyde Brower
10/11/1927 — 05/02/2008
From Richland, WA, US | Born in National City, CA
William Clyde Brower
William "Bill" Brower
Bill was born October 11, 1927 to Kathrine Hizar and James F. Brower in National City, California. His childhood was partially spent in the California Mountains where his Dad commanded CCC camps. He also lived in Coronado and Pasadena where he graduated from high school in 1945. Feeling it was a family tradition to join the army he enlisted as soon as he was 18. Sent to Europe, he was stationed with a band in Heidelberg, so he took advantage of the situation and studied German, piano and calculus at the University of Heidelberg.
Next he was put in command of a soldier show which traveled Belgium, France and Germany entertaining the troops with South American music. On discharge he went to Eastman School of Music in Rochester, New York. It was there that he met Margaret Schiemann who became his wife of almost 54 years. Their honeymoon was a cross country trip to Southern California where he studied at the University of Southern California, receiving a Master's Degree in Music Composition.
After driving a truck for a while, Bill took his family which now included son James to Northern Colorado where he taught school and took a Master's Degree in Music Education from the University of Northern Colorado.
The family, which now included second son Alan, moved to Richland, Washington. Bill taught music for 30 years mostly at Lewis and Clark, Spalding, and Marcus Whitman elementary schools. A third son, Hugh, joined the family after the move to Richland. Bill earned his final degree, a PhD in Music Education, from the University of Oregon
Bill was a Mason and was very proud of this organization. He served as Master of Richland Lodge # 283 and in York Rite Masonry, served as High Priest Pasco Chapter 33 Royal Arch Masons, Illustrious Master Zadok 23 Royal and Select Masters, Commander Pasco Commandery 21 Knights Templar, Prior Desert Council 46 Allied Masonic Degree, Governor Kamiakin York Rite College 28. Received Knight York Cross of Honor, Member of Red Cross of Constantine and held the Purple Cross, and was a member of Holy Royal Arch Knights Templar Priest.
He also served on the board of the Mid-Columbia Symphony and was a member of the Columbia Basin Fly Casters where he served as President for one year.
He is survived by his wife Margaret, son Jim and wife Debbie, son Alan, son Hugh and wife Sandra, granddaughter Heather, his sister Marianne and husband Dan Ballard, and six nephews. Bill's memorial service will be held 2:30PM Thursday May 8, at First Church of Christ, Scientist, 5304 Burden Blvd, Pasco WA. Burial will be at the Greenfield Cemetery in Greenfield, Iowa.
In lieu of flowers, donations in his memory may be made to the building fund of First Church of Christ, Scientist, at the address listed above, the Nature Conservancy, or the Audubon Society.
Bill and Margaret have been regulars at Densow's for a long time…probably longer than I've worked there. Bill so often had his easy and friendly smile and was just pleasant to be around. I will miss him. My prayers are with your whole family. Val
My sincere sympathies to the whole Brower family. I remember fond days of Music class with Dr. Brower. I was a student of Dr. Brower and went to school with Alan and never remember a time when he was not supporting the music program.
My condolences to the Brower family. I worked for Bill's son Jim at Energy Northwest. My thoughts are with all of you.
My sincere condolences to the family. Dr.Brower taught me the cello when I was in the 4th and 5th grade and then the alto saxaphone in the 6th grade. I went to Marcus Whitman in the mid 70's and I still think of Dr.Brower all the time and what a great influence he had on my life. I now have kids in elementry school and I hope they are mentored by an equally outstanding teacher. I still remember some of the holiday concerts in grade school where his son would come and play base with the band. Truly made an everlasting impression upon me. I know now that his military background helped us sing tremendously. I can still picture him sitting in front of the piano playing the acordian and getting frustrated because no one was singing. He would always bark out "Come on, Sing!". Now I understand where he learned to make us sing. Thank you Bower family.
Bill was a real asset to the music program in Richland. We will also miss him in retired school employees.
Marion and Gerva Hughes
My sincere condolences to the Bower family. Dr.Brower was my band teacher when I was in the 6th grade at Marcus Whitman I often wondered if he was still teaching after I graduated from Col-High in 1982. Dr.Brower was a big influence on my musical career all the way to High School. I have several children all that play or have played the trumpet in school. What an outstanding teacher Dr. Bowers was to many others and myself. I still remember some of those concerts in grade school. Dr. Brower sitting behind his piano and all of us trying to hit the right notes. Music was and still is a huge part of my life thanks to Dr. Brower and others like him. He will be missed.