FIND AN OBITUARY
Service information is posted on our website only with approval from the family.
If you are seeking information not listed below, please contact us.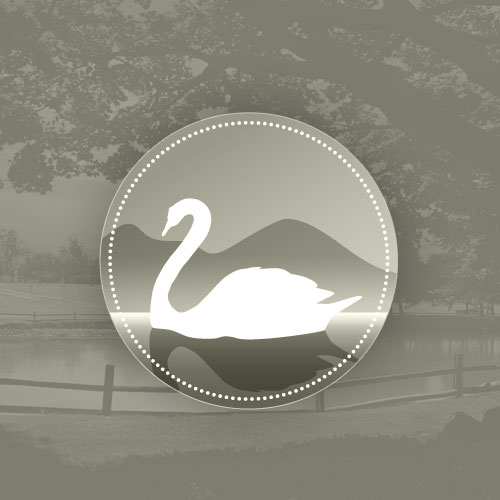 Daniel Dean Schwisow
03/13/1937 — 03/30/2009
From Yakima, WA, US | Born in Ritzville, WA
Daniel Dean Schwisow
Dan Schwisow of Richland passed away on March 30, 2009. He was born on March 13, 1937 to Fred and Agnes Schwisow in Ritzville, Wa.
Danny graduated from Ritzville High School and Central Washington University where he enjoyed a successful athletic career. He married Anne Brantingham on December 26, 1959. Together they shared 40 years before her passing in February 2000.
Dan was an educator and coach for 30 plus years, teaching for the Richland School District from 1970-1997. He impacted many a young life. Dan also was a Benton County Reserve Deputy, where he helped operate the sheriff boat along the Columbia River from Memorial Day to Labor Day. Continuing his love for the water and boating, Dan served in the Coast Guard Auxiliary, recently retiring after 23 years of service.
Dan's passions included his children, grandchildren, boating, golfing and his friends at Starbucks. He was preceded in death by his parents; brother Vern; sister Lorraine; and wife Anne. He is survived by his brother Marvin; children Terrie Mead Ken, Mark Lisa, and Tim Sue; grandchildren Josh Mead Meghan, Ryan Mead, Skyler Schwisow and Annelise Schwisow; great-grandchildren Harper, Griffin, and Palmer Mead and numerous relatives and friends. Dan touched the lives of everyone he met and will be dearly missed.
Graveside services will be held Friday April 3, 2009 at 2:00 pm at Sunset Memorial Gardens, 915 By-Pass Hwy. Richland, WA 99352. A reception will follow at Memories at Sunset Event Center, same location.
In lieu of flowers a memorial contribution may be made to USCG Auxiliary Flotilla 85, Coast Guard ANT Kennewick, 434 Clover Island Kennewick, WA 99336.
My deepest condolences and sympathy to a loving family. Dan was a great teacher and a great person to talk to. Best wishes.
Tim, Mark and Terrie,
I'm so sorry for your loss. Your father was a very sweet, dear man and will be sorely missed. He could always make me laugh, especially when he knew I NEEDED to laugh. I can still hear his infectious giggle and it makes me smile just thinking about it. I'm sure he is happy and healthy in Heaven with your Mom now and will be looking down, watching over all of you. He truly loved you and never stopped talking about those cherished grandchildren.
My stepsons all play baseball, two of them up to Legion, so am VERY familiar with Mr. Ryan! Your Dad and I traded baseball stories and talk about who we thought would make the Legion and/or High School play-offs and win state or go onto to Regionals and the World Series.
I know I've told you all this, but my stepson, Kyle, was struggling with which military branch to join and, after talking with your Dad many times at Starbucks, chose the USCG Reserve. Ironically, that is where Kyle is right now, doing his annual two-week duty at Port of Seattle.
My heart aches for all of you and, athough I know he is much happier where he is now, I know you miss him terribly, as do we. He became a part of my family. I treasure the times Kelly and I spent with, "The Commander," as we called him, both before this last stoke and afterward. My sincerest thoughts and prayers are with you all.
Dan will be missed greatly by all. I know everyone feels as I do, we are blessed to have been counted as one of his friends. Dan loved his family, his precious Ann, Mark & Lisa, Tim & Sue, Terrie and Ken and all the grandbabies and later the great grandbabies.
We will miss you Dan, but you can be with your sweet Ann, and God and Heaven are ready for you.
Every day will be a "Good golf day" now, Sweet Dan.
Kelly Thompson
April 2, 2009
As we reflect on our years of serving with Dan, we will always remember that where ever we went, young men and women would stop Dan, and say, "Hi, Coach, remember me?" Dan always did, extending his hand while grinning broadly and saying, "of course; how's the family, Ben or Kelly, or Sherrie, or …?"
Every Auxiliary and USCG member lucky enough to know Dan knew that he always went the extra mile for the team. No patrol or other duty passed without Dan lending a hand or tending a line.
To that my wife, Kathy, says, amen. She always knew that when I went out with Dan, I would come home safely and better off than I left.
While watching Dan teach water safety, mentor new Auxiliary members, or brag about Anne and his children, we knew that Dan had it figured out: family, community, country, and Team Coast Guard. That's what mattered.
Thanks to volunteers, patriots, and shipmates like Dan Schwisow, the Coast Guard's motto, Semper Paratus, Always Ready, is true in the Mid-Columbia. Thank you, Dan.
A you "pass over the bar," Dan, just know that we love and salute you. We know that the wind will be always at your back and the sunshine will warm your face. God Speed, dear friend, till we meet again.
My heartfelt thoughts and prayers are with you Terrie and family. May our dear Lord comfort you in your sorrow and may you rejoice in knowing that your beloved is now at peace, strong not weak, whole not broken, and redeemed not lost. He was a good man and great teacher. love to your hearts, RaeLynne
I just got home today Sunday from Sector Seattle on my ADT orders and heard about "The Commander." He will be missed and I'm sorry for your loss. He meant a lot to my stepmom, Sherrie and her best friend, Kelly, and to me. He is the reason I joined the USCG
He is now the Guardian of the Sea.
Sincerely,
PS3 Kyle Bowers