FIND AN OBITUARY
Service information is posted on our website only with approval from the family.
If you are seeking information not listed below, please contact us.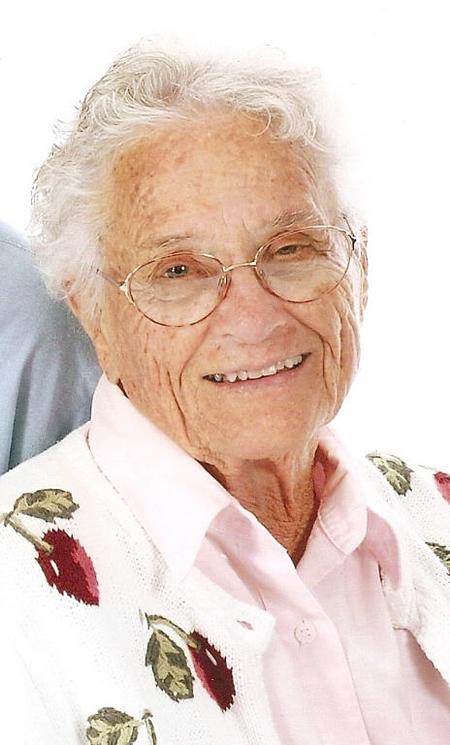 Bennie Mae McMahan
02/25/1924 — 05/09/2009
From Kennewick, WA, US | Born in Chilliecothe, TX
Bennie Mae McMahan
Bennie M. McMahan, 85, long time Tri-Cities resident, passed away Saturday, May 9, 2009. Born February 25, 1924 in Chilliecothe, Texas to Mary & John Wade, Bennie was one of four children including brothers Tom and Damon and sister Juanita; all who proceeded her in death.
Growing up in Texas, she attended high school in Mclean, Texas were she graduated in 1941. She then met the love of her life Mabry E. McMahan; they were married on May 3, 1946 and had two children; son Michael who was killed in 1975 and daughter Janna. Together they had 61 years of marriage until Mabry's death in 2007.
In 1956 Bennie and Mabry moved to the Tri Cities where she worked for the Kennewick School District as a substitute secretary and librarian until she retired.
Bennie is survived by her daughter Janna West Richland, nieces and nephews, friends Allison Campbell, Julie Elmenhurst, Kenny and Janie Elmendorf all of Kennewick and grand dogs Sage, Bailey, Max and Gage that she adored.
Bennie was known by family and friends as caring and thoughtful of others. She enjoyed looking for antiques with Mabry and working around the yard. Bennie and Mabry were active in their church and had many friends from the various church clubs. She was also very active with Janna and Mike in 4H and FFA where the family raised and showed cattle.
Bennie will be missed by her family and many friends.
Memorial services will be Thursday, May 14th at 1:30 the Kennewick First United Methodist Church, 421 W. Kennewick, Ave. In lieu of flowers, contributions can be made to the Tri Cities Cancer Center or to the Memorial Fund at Kennewick First United Methodist Church.
Very sorry to hear about your Mom Janna, my thoughts and prayers are with you.
Tony
Janna,
I am so sorry to hear about your mom. My thoughts are with you in the difficult time. She was a great lady!
Connie
Janna,
I am so sorry for your loss. Your Mom was such a special person. Both your parents treated me like a daughter ever since I met them. I always enjoyed visiting with both of them whenever I was home to visit. As much as we all will miss her, we should all take comfort that she isn't suffering any longer. I'm thankful for the time we got to spend with her and that she is back with your Dad and Mike. My Mom and I spoke and all she could say was "so sad" and she blew you kisses which we know is how she says that she loves you too. Even though I can't be there in person, please know that I am with you in heart and spirit. Love you, Martha
Janna, I want you to know that Bennie was one of the sweetest people I've ever met. I always enjoyed my visits with her and your Dad, and the stories they would share with me. I know Bennie's reunion with Mabry and Mike was joyous. Our love and prayers are with you. The Hebdon Family
Janna, So sorry to hear of your Mom's passing. We know she had not been feeling well for a while and we are sure she is peaceful and happy to be back with Mabry and your brother.
I remember when she would bring you to the softball games a LONG time ago and how much she enjoyed all the games. We know you will miss her, just try to get some comfort that she is whole and happy.
We will not be able to make it to the Memorial service as we will be in Albany, New York. We will touch base with you when we return. You will be in our thoughts and prayers.
Love, Penny & Sam
Jack and I knew Mabry and Bennie from Church and our Doublets group. We have been friends for many years and enjoyed Mabry and Bennie. Bennie especially with her outgoing ways and friendly smile. She always had time to listen anytime a person needed to vent and it seemed like nobody was ever a stranger to her. Bennie will be greatly missed. Janna we know this has been a hard time for you but just always remember that God is there and is carrying you right now until you are strong enough to go it on your own again with God walking beside you.
God Bless you.
Bennie was a very special person she was always there to listen when you needed someone to talk or when she needed to talk I would sit and listen. She was very fond of her daughter and all her adopted kids she would call them. She was very very fond of the puppies that would come and visit Bennie would also come and find me to say that she is doggie sitting and I would always go and say hi to the dogs. I was very blessed to have known Bennie for the short time I have known her I became close and am going to miss her. Bennie we love you and we will miss you.
In the short time that I knew Bennie; she and her daughter Janna made me feel as if I had known them for years. I feel truly blessed to have had the oppurtunity to meet both Bennie and Janna. Janna it was clear that you and your mother had an amazing relationship and it was one that I respected and was constantly impressed by. Your love and support towards your mom was so awesome. Every time I saw Bennie 'Bennie-Mac' as I called her : she had such and amazing positive attitude that truly made your day. Bennie had a way of walking into a room and making everyone around her happy. My deepest condolences to you and your family Janna. Bennie will be deeply missed, and forever in our hearts. God Bless.
Janna asked me the other day if I had one word to describe her mom what would it be? I have thought about that for several days and if I had to choose just one word to describe Bennie it would be "selfless" beacause Bennie ALWAYS put others before herself. She made you feel like you were the most important person in her life and when you left from visiting with her you left with a smile on your face feeling like a million bucks. Ted and I lost our son 14 years ago and for every year after that, for 13 years, in the week of that anniversary we would receive a card from Bennie with just a short note letting us know that she hadn't forgotten and that someone else knew what this day was and cared. She knew that it was important that someone else remembered your loss. We received a card, from her, about two weeks before her last day, isn't that just like Bennie, even in her pain she put our pain before hers!
I will miss her so very much, I loved her deeply and my life is richer for having had her a part of it.
Janna, you have become very important to us, please always remember that we are here for you if and when you ever need us. I am honored to call you my friend.
Niki
What a wonderful person! Nobody has a bigger heart then Bennie. She will be missed by many. I do find confort knowing she is back with Mabry and they can be together again. She missed him so. What great neighbors to have. We lived across the street from them for many years. They were like a 2nd set of grandparents to my son. Marbry walking him to the bus stop everyday for kindergarten. Then Bennie would always have a treat or something special for him after school. They watched our dogs like they belonged to them and they always knew what the were doing. We love them both very much and are grateful we got to know them so well. Our thoughts are with you. Rob Nancy and Preston
I had an opportunity that many did not have with Bennie, and with Janna. I was their neighbor several decades ago, when I was a child and became close to them again in the last few years. It has been wonderful to study the personalities of both as an adult. Janna, you have taken on so many of your parents' great qualities and it was truly a gift to know them both.
Bennie's life is a perfect example to us all of what a true friend and good citizen should be. We will miss her deeply.
Janna, we will be here for you if and when you need us.
Ted
Janna
I worked with your Mom at the school district. I had the privilege of talking to her in the mornings and sending her off to her sub jobs. I enjoyed talking with her. She was such a special lady. We would chat about our dogs/her grand dogs.
Sending you comfort and peace during this difficult time.
Janna:
I'm sorry to hear about your mom. Please know that my thoughts and prayers are with you during this difficult time.
Sharon
We were all saddened to hear that Bennie had passed away. We want to extend our heartfelft sympathy to Janna and let her know that our thoughts and prayers are with her.
We enjoyed Bennie and Mabry at our clinic and both left a wonderful impression on our entire staff. God bless.
I have lived in Kennewick for just 7 years and I've known Bennie for probably six of those years after we met at the Methodist church. Her kindness and joy were very evident in her speech and actions and I was richly blessed in having known her. Bennie's devotion to Mabry thoughout his decline was very inspiring. The memorial service was very meaningful. Thanks for keeping the comments short. D. Hansen
Bennie and Mabry were good friends to our family. We miss Christmas treats we shared and stories told, they have blessed our lives. God bless you in your loss Janna!