FIND AN OBITUARY
Service information is posted on our website only with approval from the family.
If you are seeking information not listed below, please contact us.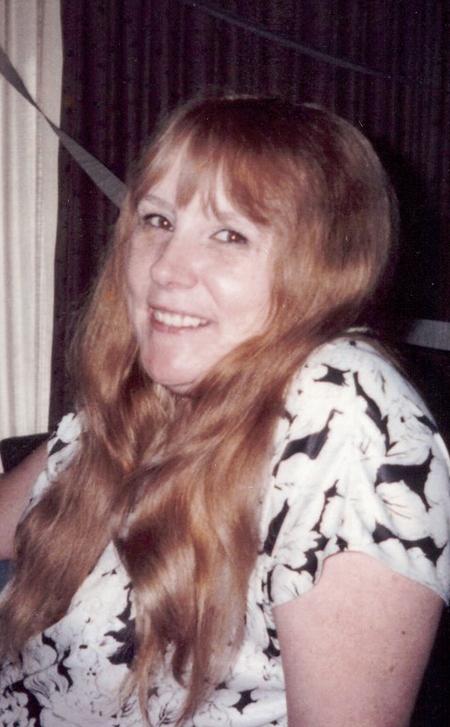 Roberta "Bobbi" Lee Shipman
12/04/1951 — 05/23/2009
From West, Richland, WA, US | Born in Richland, Washington
Roberta "Bobbi" Lee Shipman
Roberta Bobbi Lee Shipman passed away on May 23rd, 2009, which was 5 years to the day that her Father died. Bobbi was a beloved wife, mother, grandmother, and Godmother.
She was preceded in death by her father Robert O'Dell, who earned a silver star and two purple hearts while serving with distinction in WWII, and by her sister Betsy Gallatin and mother-in-law Daisy Shipman. She is survived by her mother Edith; her brother Michael Ray and his wife Julie; her husband of 40 years, 8 months and 10 days Randy; her sons Jonathon and Adam and their wives Kimberly and Katie; her niece Laura Goucher and family. She is also survived by her charismatic grandchildren Connor, Hunter, Elijah, Kurtis and Ryan and her Godchildren Lisa and Kyle Brightman, and David Roberts.
She spent her life in the Tri-Cities and was loved by her family and friends. Bobbi always went out of her way to help friends in need and persons in the world who were less fortunate. She enjoyed cross-word puzzles, crocheting, reading, Pogo word womp, and spending time with her children and grandchildren. She took great pride in her children and was able to help them achieve success in their lives, careers and families. Both of her children are blessed with her intellect and her wit.
Bobbi will be missed by all who knew and loved her, particularly by her husband Randy. Randy and Bobbi met at the age of 15 and knew right away that they would spend the rest of their lives together. Even though her health had faded for years and she was always in pain, she still managed to make phone calls and appointments for herself and Randy. Bobbi was most proud of the fact that even though her sight was failing she was able to drive her boys to and from sporting events. Thank you Bobbi for all you have provided for our family. We love you and know that you will be blessed in heaven.
When little she lived in a white house where Zip's is now located, then on Benham until her teens, then Adams-Newcomer then West Richland and now she gets to leave.
Randy to Bobbi my Boop I'll never be able to replace you and my heart aches but you can see, and run, which you haven't been able to do in a long time. FOREVER AND ALLWAYS. I thank her Doctor he treated her so well
Viewing will be held at 1:00 PM at Einan's Funeral Home, and then a gathering at Memories at Sunset Event Center from 2:00-5:00 Saturday, May 30, 2009.
Randy, Adam, and Jon,
Although I did not know Bobbi particularly well, I was saddened to learn of your loss. My thoughts and prayers will certainly be with you, and I hope and pray that your grief is not overwhelming. I have always thought the world of you guys and know that you will continue to honor Bobbi in all that you do.
I know this is strange but I forgot to tell everyone that Bobbi and I were married on Friday the 13th. She was 16 and I 17.This is not good for everyone but we were supported by my Mom and her parents. Thankyou
grammy this is your first grandson i know your in a better place running and jumping like you used to wish you could do i just wanted to let u know i love you and your hereditary gifts were great expesially your wit to back talk teachers.see you in 87 years or less your best and favoristist grand child connor shipman.ps u were always a grammy to me the one that the movie stars get mabye right next to vin diesel and wesley snips
Hi mom, Its Lisa. Just wanted to say thanks for everything you've done for me and my family. You and Randy are amazing people who have pulled me up many times which I am very grateful for. Thank you for the ring from Mississippi, its wonderful. You mean the world to me and you always will. I feel like you chose when it was your time to leave us therefore I am happy for you. I know you are no longer in pain not that anyone could tell. Each day is a little easier to tell myself it's ok to miss you, however I know I can keep you in my heart without having to let you go completly. Thank you for so many kisses and so much love that you gave unconditionally. Thank you for all your forgivness and warmth. I;m so glad to have shared my life with someone as amazing as you.
grammy this is your first grandson i know your in a better place running and jumping like you used to wish you could do i just wanted to let u know i love you and your hereditary gifts were great expesially your wit to back talk teachers.see you in 87 years or less your best and favoristist grand child connor shipman.
Our thoughts and prayers are with your family at this most difficult time.
I met Bobbi when she and Randy were involved with Adam and Jon in baseball. I always thought they were such a sweet, together family. I see I wasn't wrong. My deepest sympathy.
Randy, Jon and Adam:
Our sincerest condolences go out to you on your loss.
The memory that always comes to mind first will be the time we all went down to Spout Springs to play in the snow for the day. Your mom rockin' out to Queen and Cheap Trick while Randy played drums on the dashboard of the Fairmont station wagon.
Thanks for the memory, Bobbi!
Brian, Hope and Natalie Matthews
I worked with Bobbi at Washington Inventory.We had the best time rooming together never a dull moment.She made the job so much fun.And off the job she was the same way.Bobbi and I joked about having the same name a chance in a million we would meet one another.I just thank the Lord that I got to share part of my life with a wonderful and beautiful person like Bobbi.
To Mike O'Dell, and family!
I'm so sorry for your loss. After, scanning the obits, as I have done, since, last June 25th, 2008, when my precious Dad passed away, I realized, that this one, entry, was related to someone I grew up with! I didn't even realize you were still in this area, Mike? It's been a long, long time! Even more…I didn't even know you had a sister? I remember hanging with Kim Nopens Slack, across the street from you on Benham! Maybe you didn't know it, but I kinda had a crush on you…. then! ha! ha! ;- I also remember the little home fort, you made for yourself, down, and around "Howard Amon's" old boat ramp, on the Columbia river! Those were the days…. huh? My condolences on your loss!
I guess, we're "all" getting older… ;-0 yet..?? wiser…but, so much for wisdom…now my body's falling apart..so to speak..not able to use that wisdom, like I want!!! lol I hope all else, in your life is doing well, considering your circumstances!
your long lost friend, :-
Debbie Pietz 1 of "the twins"
I will miss running into you on POGO "SIS". I regret not spending time with you in person, time has a way of getting away from you and you just can't get it back. Still, I know you believe in GOD, as we talked about that a time or two.You are with your Dad and smiling that gorgeous smile of yours.I will see you again. Love You Bobbi, Your sis-in-law and spirit, Julie
Bobbi,
We're happy we got to sit down and talk with you and get to know you a little bit last week.
Our best wishes to everyone.
-Holly and Olivia
Bobbi, This is jessie how are you? You know without your presence everyones missing out on alot of love.i have only known you for two years but thats enough to miss you forever. I will always love the way you had me and lisa's back no matter what. Most of all i will never forget the way you loved your family. I love you bobbi and im going to miss your turkey soup.
Dear Bobbie We all miss you,and will see you by and by. You told me that you believed in Jesus and prayer. At my kitchen table on 5/21/09. Such a shock that you are gone so soon. To a better place, and no longer in pain. From Randy's sis and brothers, Jerry, David, and Dennis
Bobbi was my angel.
She made life better for everyone she touched and I will celebrate her life. These last three years I was lucky to have gotten to know her just a little bit–walking on the beach by the Pacific Ocean and she almost got caught when the tide came it, watching my first Pacific sunset with her, listening to her stories about "grandma Daisy" and feeling all the love she had for her, how she didn't care for Arkansas but tolerated it for Randy's sake. She spent her last few days sitting on my front porch in a cool Arkansas breeze, watching the world go by. I miss her so.
Bobbi was my angel but now she shares her beautiful smile in heaven.
You were such a great friend, you will really be missed. You and Randy helped me out when I really needed it the most, and that's what friends do. I know that you are in a good place where there is much fun and laughter, be sure to take a few minutes to laugh at me, I like knowing I could make you laugh. I still have that photo of you as the "Unknown Inventory Taker" just thinking of it cracks me up. I miss you.
Bobbi was me very best freind on Pogo games.We have known each other for many years.We had alot of fun on games and chattin on the telephone.One day we had planned to go to Australia.Bobbi,I bet you are visiting there now.I know how much she loved her bro and sis,her whole family and her wonderful,special dogs.I will deeply miss my very dear freind,but know she is happy now.God Bless you all her family.I know he is watching over her.Deepest sympathy to all.Robbin and Sam Pittard
Bobbi you will be missed very much by all of us. You meant so much to us. We will remember you always as a person that was giving to everyone around you. We deeply wish that you could be here among us for so much longer. We know you are in a better place now. Your memory will be with us forever. Woodie,Teresa,Jillian
I am pogo friend and I am very sorry she has died so young. I am cerebral palsy, can walk pretty good and talk pretty good. I am living adult foster care home and sometime I'd stay overnight with my sister's house. I hope we can stay in touch in email.
Aunt Bobbi,
Life brings many challanges for us to deal with everyday. GOD knows you had your fare share.
One of the tough ones is keeping in touch with old friends and family. Whether we move away or just down the street, life takes us all in different directions. No matter what there is always love and life memories.
I remember the sleepovers,road trips, and the snakes! randy singing elton john songs.
The kindness that everyone speaks of is what i will remember most. And the snakes!
You are in a better place. Give mom and gramps a BIG hug for me.
Randy,Jon,Adam,
I am truly sorry!
To Randy and the Shipman Family. On behalf of the Brinkerhoff family, we are saddened to learn of Bobbi's passing. We have many fond memories of our next door neighbors, the Shipmans. Please accept our condolences and best wishes. Doris Brinkerhoff DeFord and Ken Brinkerhoff
To Bobbi's family my condolences.
We were the Morey family next to them on Benham as kids.
What I remember about her was her "long" red hair!
Just remember that she will "always" be in your heart!
Randy, My heart is broken, especially for you! You guys were like salt & pepper, peanutbutter & jelly. I know she is partying with angels. Love Jeanne
Randy, Jon, & Adam – I am so sorry to hear about this. Bobbi was a wonderful lady and will be missed greatly. You are in my thoughts during this difficult time.
Randy, so sorry for your loss. I remember your wife and your family well during baseball season, god bless
hi grammy i love you and hope you have fun in heaven. from elijah cole shipman