FIND AN OBITUARY
Service information is posted on our website only with approval from the family.
If you are seeking information not listed below, please contact us.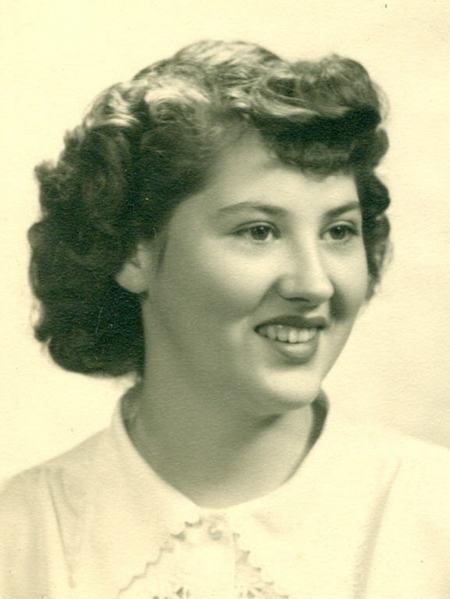 Dorothy Arlene Biddle
10/08/1931 — 03/19/2010
From Richland, WA, US | Born in Brighton, Iowa
Dorothy Arlene Biddle
Dorothy Arlene Geyer Biddle, 78, of Richland Washington, passed peacefully from this earth, following her second battle with cancer, March 19th, 2010. "Dottie" to all that knew and loved her, was a 14-year survivor of Oral cancer, beloved mother-grandmother-great grandmother, devoted wife, Korean War Veteran, ardent Bingo enthusiast, late blooming sports fan, Senior center volunteer and a pioneering Coupon Lady.
Dottie was born to Grace and Francis Grant Geyer on October 8th, 1931 in the township of Brighton Iowa; the 6th of 12 children. Dottie grew up living the life of a farmer's daughter and dreamed of the days she would see the rest of the world. Dottie graduated from Wellman High School, class of 1949. Dottie was tremendously proud of serving her country during the Korean War. She enlisted in the Women's Auxiliary Corp WAC, August 1951, and was honorably discharged June 1954 with the rank of Sergeant. It was while in the service of her country, and at Fort Mason California, that she met her future husband, Bernard D. Biddle. Dottie, along with husband Bernie, have over the past several years enjoyed many wonderful reunion trips with veterans of the Korean War, and will be exalting this service with her military picture forever affixed to her gravesite headstone.
Dottie and Bernie were married December 30th, 1953 in Washington Iowa and soon made California their home for the next 15 years. Garden Grove, San Francisco, and Chico California provided many memories and adventures as well as the birthplace to their six children Frank, Don, Barbara, Brenda, Brian, and Niva before moving to the state of Washington. Dottie was a tremendous homemaker who constantly filled the house with aromas of savory meals, jams & jellies, canned vegetables, breads, and so many homemade baked treats. Getting sliced and diced by Blackberry & Raspberry bushes seemed a bit painful until you had the end results on a toasted English muffin! Sleeping with one of her handmade crocheted blankets was the best. With her sewing skills kids could play like crazy knowing that the eventual damage inflicted on pants, shirts, and coats would not be met with dad's feigned wrath because she was always there to save us. Dottie was a daytime fixture to so many loyal customers of the Richland Sambo's and Denny's and eventually the Kennewick Denny's where she brightened so many mornings with a radiant smile and immaculate service until her retirement following oral cancer. Dottie loved challenges and in the late 1970's and throughout the 1980's she took on the food industry by becoming her own Coupon clipping/mail-in Rebate rewarding czar, dedicating a home office to the task and could routinely be seen holding up check stand lines while purchasing a hundred dollars worth of groceries for ten dollars or less. You definitely didn't want to be behind her in line!
The Bingo halls of the Tri-Cities will now be without one of their most enthusiastic players. Bingo was a love that was instilled at a very early age and stayed with her to the end. Along with Bingo, Dottie enjoyed the company of her many grandchildren, was a huge Mariner / Cubs / Lou Pinnela fan, and volunteer extraordinaire at the Kennewick Senior Center. She also greatly enjoyed her time volunteering to Support the Troops, and was so thankful to have been able to travel and see her siblings.
Dottie is survived by her husband of 56 years, Bernard Biddle; children Frank Biddle, Donald Biddle, Barbara Butler Stan, Brenda Freeze Ron, Brian Biddle Terese, Niva Cameron; Grandchildren Jenny, Sarah, Daniel, Rachel, Nicholas, Cody, Brad, Kim, Jay, Amber, Amanda, Chelsea, Michael, Kevin, Joseph, Mac, and 18 grea- grandchildren; Siblings Calvin Geyer Iowa City, IA, Niva Nix Auburn, GA, Larry Geyer Quincy, FL, LaVerne Geyer Washington, IA. Dottie was preceded in death by her Mother Grace Geyer, Father Francis Grant Geyer; Baby twins Mark & Ruth Biddle; Brothers Harlan Geyer, Donald Geyer, Floyd Geyer, Max Geyer and sisters Doris Allard, Lois Geyer, Francis Jean Geyer.
The family wishes to thank all who provided such wonderful care for Dottie. At Dottie's wishes there will not be a funeral mass or viewing. A gathering of family and friends for graveside services will take place at Sunset Memorial Gardens in Richland on March 27th at 11:00 AM. In lieu of flowers, please make a donation in Dottie's name to the Kennewick Senior Center.
Best wishes and will always keep your memory.
I wanted to express my sympathy for the loss of your loved one. Niva spoke of her often and I feel like I knew her. May God comfort all of you a this time.
I am Al Nix's sister,
Again my deepest sympathy for your loss.
My thoughts and prayers are with all of the Biddle family… I have a lot of fond memories of times shared with the family.. 40-yrs worth or so…. God bless.
To my dear, sweet Grandmother: Thank you for all the wonderful and deeply cherished memories we had Grandma. From growing potatoes and making rhubarb jam to putting puzzles together and sharing thoughts and memories. Everyone who knew you felt the love, kindness and your ever abundance of energy. Your work ethic, passion to help others find happiness, and your never quit attitude were just a few of your many hallmarks. Neil Diamond may have lost one of his greatest fans, but like his beautiful music, you will live on forever in our hearts and souls. As someone once said "Let the wind carry you home"….may our spirits, some day, meet again. I love you Grandma.
It has been our pleasure to have known Dottie's son, Brian and his family, for several years. We are sure that she will be greatly missed by them as well as others who knew her.
Our prayers go out to all the family. We only met Dorothy once, but felt a kinship with her and enjoyed having her in our home.
We enjoyed seeing Dottie on the rare occasions when she was visiting Niva and when she and Bernie came to Las Vegas to meet with Niva and Adger in 2006. We went to lunch at Sweet Tomatoe's a salad and soup buffet. She so love the lemon, chicken orzo soup, that she asked the staff for the recipe before we left. Good times. John and Darlene Nix, Adger's brother