FIND AN OBITUARY
Service information is posted on our website only with approval from the family.
If you are seeking information not listed below, please contact us.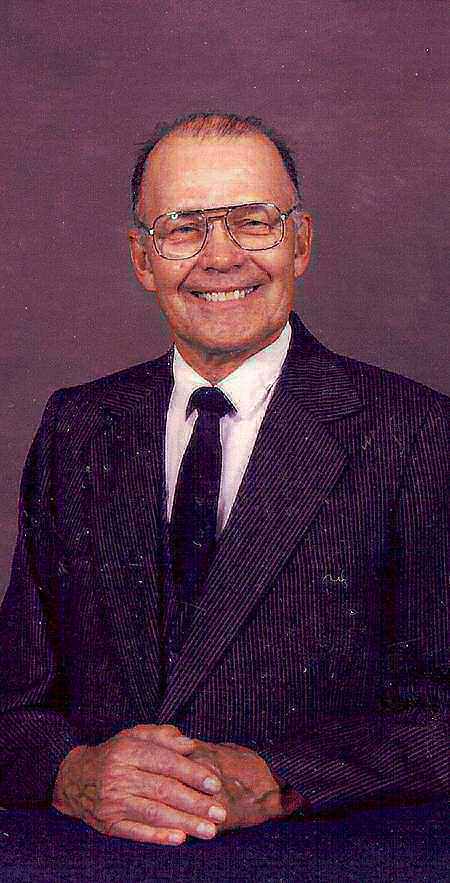 Medford Walter Case
10/02/1918 — 03/10/2010
From Kennewick, WA, US | Born in Brookfield, MO
Medford Walter Case
Medford Walter Case of Kennewick, Washington left his earthly home on March 10, 2010. Medford was born on October 2, 1918 in Brookfield, Missouri to Willis and Beulah Case.
Medford was preceded in death by his first wife Hazel Norman Case. Medford is survived by his second wife Frieda Haffner Buxbaum Case.
Medford is survived by his 2 daughters: Hazel Dean Leavell and Charlotte Rose Kallio, 4 Grandchildren: Loren Kallio, Adrian Kallio, Bernice Kasko, Tamara Stricklin and 6 Great Grandchildren: Melissa Hammons, Nichole Kasko, Jennifer Marshall, David Shea, Heather Vedder and Tanis Kallio and 6 Great Great Grandchildren: Darian, Pieper, Colyn, Madison, Isaiah and Abigail. Medford is survived by 6 Step Children: Diane DeLange, Jane Cranford, Kathy Johnson, Mary Ann Crabill, Elsie Schye and Alexander Buxbaum, and several Grandchildren and Great Grandchildren.
Medford moved to Richland in October 1944, and started working for Hanford as a firefighter. He worked for Hanford the next 37 years, retiring in March of 1981.
Medford and Frieda enjoyed traveling, fishing and being in the great outdoors.
Medford was member of Richland Masonic Lodge #283 and Richland OES #239.
Medford and Frieda were very active in the Kennewick Baptist Church until their health made it hard for them to attend
Graveside Service: March 16, 2010 at 1:00 Sunset Memorial Gardens Richland by the pond
Kennewick Baptist Church: March 16, 2010 at 2:00, 2425 West Albany Ave, Kennewick, WA
Dear Cousins, Hazel & Charlotte,
I have wonderful memories of your father. He always gave us his attention as only a loving fun person could do. I am sorry for your loss. My mother, Dorothy is the only one left. She is 86 & in the nursing home here in Concordia. She has dementia so doesn't remember a lot of people. Goldie Fern gave me this information. Please let me hear from you. God Bless You, Rita
Medford was one of the best. I always liked his easy going style and sense of humor. We had many a good laugh. I'm another one that he took under his arm and trained. He and his crew came to our wedding reception and gave us a case of canned goods without any labels on them. Interesting dinners for a few months. Now that I am one of the "old farts" I know what they must have gone through with all us kids running amok in the fire station.
Medford, was an old-timer on the dept.when I first joined the dept. I remember him as easy going firefighter with a wealth of knowledge of the dept. He was gracious, in helping to teach this dumb as a box of rocks rookie. Thanks, you will be missed.
than
To hazel Dean and Charlotte – I wish to send my condolences on the loss of your Father. Medford worked at the Hanford Fire Department for many years with my Father, Ray Carson. I have fond memories of our families' visits in each others homes over the years. What a wonderful experience to have friends like our parents were. My prayers are with you in your time of loss.
Charlotte, and family: I am so sorry for your loss.
It's been several years since we saw Medford in our clinic but we remember him well and know he will always be remembered. God be with all of you during this difficult time and may you all be comforted by the love and support of your family and friends.
Dave Hughes and staff at Hughes Physical Therapy