FIND AN OBITUARY
Service information is posted on our website only with approval from the family.
If you are seeking information not listed below, please contact us.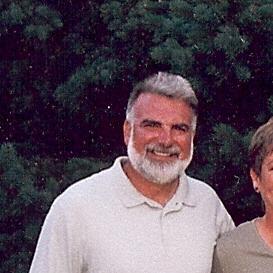 Tracy William Osterhout
11/15/1957 — 04/11/2010
From Burbank, WA, US | Born in Oahu, HI
Tracy William Osterhout
Tracy W. Osterhout
Tracy W. Osterhout, 52, of Burbank, WA passed away on April 11, 2010 at Kadlec Regional Medical Center in Richland. He was born November 15, 1957 in Oahu, Hawaii to Fred and Edith Osterhout. Tracy lived in the Tri-City area for 23 years and was a Rural Route Mail Carrier for the United States Postal Service.
Having an Army Lt. Cornel as a father he lived in Germany, San Diego, CA, Virginia and Kansas before settling back in Washington State. Tracy was very active in Little League in that state of Virginia as well as in Washington. He was a self taught musician, being able to play the piano, flute, guitar and bass. Throughout the years he enjoyed performing with a variety of talented musicians.
Tracy was also a big fan of the hydroplane world from a very young age. Tracy along with his mother and father started a model remote control hydroplane business, Electric Thunder. He loved to work and build any type of hydroplane, whether it was toy size or full size, from plastic to fiberglass he could fabricate it all.
He was a very active volunteer with the Water Follies; he could hardly wait for the yearly July event.
Tracy is survived by his wife Lisa Osterhout of Burbank, WA; father, Fred Osterhout of Seattle, WA; sister, Donna MikeCarroll of Seattle, WA; sister, Karol Jones of Seattle, WA; and brother, Rick Amy Osterhout of Seattle, WA; along with several nieces and nephews and his aunts and uncles.
He was preceded in death by his mother, Edith Osterhout.
Tracy was honest, hard working, loving, caring and thoughtful of others and will be greatly missed by all who knew him.
A memorial service will be held on Friday, April 16, 2010 at 10:00am at Memories Sunset Event Center, located on the beautiful grounds of Sunset Memorial Gardens in Richland, WA.
In lieu of flowers donations may be made in Tracy�s name to the Tri-City Water Follies, 201 North Edison Ste 232, Kennewick, WA 99336 509783-4675 and or the Hydroplane/Race Boat Museum, 5917 South 196th St., Kent, WA 98032 206764-9453
I have been a family friend of the Osterhouts Rick my classmate for 50 years. Tracy was one of the most refreshing personalities I have come across- truly unique.Its very hard to imagine him gone so young. My sincerest condolences
Tracy, R.I.P. my friend. You were a great mail carrier and always took the time to chat. I will miss your smiling face and the veryyyyyyyyyy large mug you carried.
To Lisa and family. God gives us the gift of time to heal our broken hearts. May He draw you close to him at this time of sadness. You were blessed with the time spent together and the many memories you made. Cherish them all and keep them locked in your heart. As I think back to the many times I audited Tracy's till, he always laughed and said it was about time "I washed that dirty money in the box". His great sense of humor will be missed by all. May God bless you with the peace that only He can give. With Deepest Sympathy,
Although it was decades ago, I vividly remember Tracy's leadership as our Laurelhurst little league quarterback. I offer my condolences to all who knew him.
"The Gov" always made us laugh. He pulled a lot of us through the Beta house and college with his humor and unique charactor. Thoughts and prayers to his family and friends who knew how special he was.
So sorry to hear of your loss.
Glad to have known Tracy, "The Pride of View Ridge". We shared good nerf hoop games in his basement and fun times through high school. Enjoyed watching him play baseball and the surprise on the pitcher and catcher's face when he stole home on them because they didn't know how crafty he was.
I still hear your guitar kickin' and see your smile all these miles away. Rest in peace, Tracy.
I am sorry to hear about Tracy. It has been many years but I remember his love for hydroplanes. He even helped me build the Miss WashingtonHusky Fan. In fact I think it was more his boat then mine. My thoughts and prayers go to his entire family.
My thoughts are with you all during this difficult time. Although I haven't seen Tracy in years, we enjoyed many years as good friends. In the early years from View Ridge to Roosevelt, and later at the UW, we spent hours hanging out, playing hoops, driving around, etc. Tracy always had original things to say and was quick with a smile. Even though I haven't witnessed those in a while, the images are crystal clear in my mind. I am really glad to have had our friendship. He will not be forgotten. My hope is that some of those same memories, and more, will help all of you through. Sincerely,
oh,lisa, i am so very sorry there is really nothing i can say except i pray the pain becomes bearable as the memories brighten.
"Kell…I can see in the near future it's only a matter of time". Trace the enigma, I can't help smile when I think of words like these that came so easily to him.
Though Trace was never short for words I find my words to fall short when attempting to describe this character, guru, a man of many passions. It's been over two decades since we last talked but during the time between the late 70's and early 80's we built a strong kinship. Though the memories are blurred, of which have nothing to do with the passing of time, the time we spent jamming as the Good Time Boys have left a lasting impression and will always remain close to my heart.
My heartfelt condolences to his family and freinds.
I like the characters, and Tracy was definitely one of them. He saw things from a different angle than many of us and he'd stare at you waiting for a response to one of his thought provoking comments. It was good to catch up with him last December in Seattle and he was happy. I loved his model hydroplanes, his passion for them years ago, and enjoyed the test runs at Battelle, up until I ran one into the little bridge and nearly totaled it. Here's to Tracy!
My condolences to Lisa and the Osterhaut family. We will all miss his mischevious giggle, twinkle in the eye, the "look with the raised eybrow" and the great Trace Philosophy.
To Lisa and Family please accept my deepest Condolences for Tracy, This comes as a total shock, He was Liked and Loved by Many, he will be missed.
I first met Tracy way back in 1969/1970 playing little league football in the View Ridge-Laurelhurst junior football league.
He was a good friend, and I will miss Him, Againg please accept my deepest Condolences.
I lived in Alaska in the early 80's. I remember a campfire on the banks of the Kenai River. Singing along with Kev and Julie Carey, and Bill Stewart. Tracy had such a warm and gentle nature. He loved to play music and seemed to have such a incredible memory for lyrics and music. Tracy was also a great fisherman. He rarely got skunked off of Deep Creek in his Livingston Fiberglas Boat. I forget the nickname he had for it but it was his "baby". You could always count on King Salmon for dinner when Tracy was on the hunt.
I also remember a dinner at the the Carey household with Tracy. He had brought all his musical equipment along and wrote a song called "Drifting down the Kenai". Believe it or not he had Bill Stewart up at the microphone singing at the top of his voice. That was an act of kindness even though we all gave Bill a lot of grief about it later. Tracy was a great guy who was a lot of fun. I am sorry that I didn't stay in touch with him better.
Although it has been twenty-five years now, Tracy figures prominently in some special memories of mine. One of those memories is catching my first king salmon – three of us in Tracy's 10′ Livingston out in Cook Inlet attracted more than a few stares that day.
Tracy was a special person. It was an honor and a privilege to have known him. My deepest condolences to his family.
Godspeed, Trace.
Donna,
Please accept my deepest sympathy to you and your family on the loss of your brother.
Wayne Nakamura
I have only known Tracy for about 3 years, but he was unfailingly a kind, caring, gentleman. He was our mailman, but we felt he was one of our good neighbors. He always took care to do things right. One winter, I had some pigeons mailed to Kennewick from Missouri. Tracy made absolutely sure that I knew when they arrived. He would take a moment out of his morning to call me, saving the birds a lengthy stay at the post office. We both shared an admiration for 8N tractors, and he told me about his more than once. He will be missed by a great many of us.
Richard Hayes – Kennewick
Lisa, I was so sorry to hear about Tracy. I always enjoyed visiting with both of you at income tax time. Althought taxes are never the most pleasant of subjects, Tracy always had a way of making us laugh about them! My thoughts and prayers are with you in your loss.
Fondly, Judy Cox
Not only my closest cousin in childhood, Tracy was a great friend of mine through our teen years. We shared many hobbies including racing in the local H-O slot car series, building and driving remote controlled boats, cars, and whatever else we could stick a motor on. We shared a lot of good times back then. We lost track of each other in our adult years but something is missing without Tracy here.
I met Trace during my Senior year at High School and kept in touch with him throughout my College years at the U.W. Trace was a person that I always liked. He was truly one talented Musician! After I had finished playing my flute, it found a new home with Trace, which made me very happy!
I want Tracy's family and close ones to know that I am thinking of you. My thoughts and prayers are with you. xox
My memories of Tracy will always be from the time he was into building miniature houses with miniature bricks he cast himself. The houses were works of art and reflected the care Tracy took in all of his hobbies. He was a talented artist and creative thinker with a gentle temperment that made him a pleasure to be around. We will miss Tracy and our hearts ache for Lisa, Uncle Fred, Donna, Rick and Karol and their families.
From all of your friends at State Farm, we are so sorry for your loss. Although we didn't know Tracy we did hear about him often from his sister Donna. We know he provided support and guidance and was always there for Donna. We hope your many happy memories are a comfort during this difficult time.
Janet
Trace and I became friends in Junior High School, playing on football and baseball teams together. We were both skinny and good baseball infielders or football defensive backs. This carried through Roosevelt HS where we played baseball, had the same group of friends and did everything together. We were best friends when we were seniors at Roosevelt.
At UW, it was a fun and interesting freshman year in the Beta House. Road trips to Eastern WA and crazy times as a pledge, and summer quarters in the two Beta basement rooms. Also, great times at Maureen's cabin on Whidbey Island. Barbequing, loud music, meeting Barb and exploring the beach!
As sophomores at UW, four of us guys moved into a rental house off of Nickerson St. Four 19 year olds and some rodents. Trace's band, The DT's, played at our Far Side Tavern in the 80's. Trace was great on guitar.
Every time I hear Emerson Lake and Palmer, Allman Brothers or Jethro Tull, I'm instantly reminded of Trace and all the good times we had.
Lisa and Fred I am so sorry for your loss. It was a great honor to have met Tracy when he first came to the tricities. He taught me so much about rc Hydros and life. I will always treasure the Days we hung out at eletric thunder and built hydros. then there was the bbq that just wasnt to be after sid knocked over the grill. Tracy Thanks for the memories rest in peace my friend. till we meet again aloha