FIND AN OBITUARY
Service information is posted on our website only with approval from the family.
If you are seeking information not listed below, please contact us.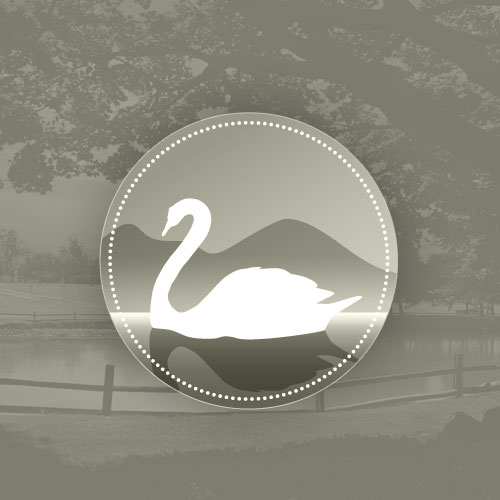 Jimmie Allen Shipman
05/29/1933 — 02/22/2011
From Richland, WA, US | Born in Little Rock, AR
Jimmie Allen Shipman
Jimmie Allen Shipman
Jimmie Allen Shipman, who resided in Richland, passed away on February 22, 2011 at Life Care Center of Richland. He was born on May 29, 1933 in Little Rock, AR. Jimmie lived in Arkansas until he was 10 years old and moved to Washington State.
He attended Richland elementary and graduated from Richland High School Col-Hi in 1951. Jimmie married his wife Roberta Adkins on June 14, 1952 at the Richland Baptist Church. From this marriage they had five children; Chuck, Jacki, Deana, Greg and Marc.
He was also proud of being part of a transfer of nuclear technology in Madrid Spain and Pusan, Korea with Bechtel International. Jimmie later retired in 1994 from Kaiser Engineering.
He is survived by his wife of 58 years Roberta Dale Adkins Shipman; his children, Charles Allen and Marti Drewery Shipman of Concord, CA; Jacquin Marie and Richard McKinney of Lewiston, ID; Deana Belle and Fred Groth of Palmetto, GA; Gregory Dean and Terry Williams Shipman of Richland, WA and Marc Ray of Richland, WA. Jimmie is also survived by his grandchildren; Tara Kindel and Todd Shipman, Marcus Wiggins, Gabe Allen, Jimmie Allen, Kyle and Timothy Shipman, Allen Groth and Erin Ray and Krista Shipman and his great grandchildren; Ryan and Mason Wiggins, Annabelle Ray, Gracie Mae Groth and Corryn Kindel.
He is preceded in death by his father Charles Wesley Shipman and his mother Edith Helen Sitton Shipman.
A memorial service will be held on Thursday, March 3, 2011 at 11:30am at Richland Baptist Church.
Bert my prayers go out to you and your family. Seems like just yesterday Jimmie played Santa for my daughter. Jimmie will be missed.
I worked with Jimmie years ago at Hastings and just found out he had passed. What an awesome man he was…I have many fond memories. My condolences to his family.
We are sorry for your loss. May Jimmie rest in peace.
We love you Dad…..We will miss you very very much
Jacki & Ricky
Roberta & Family — What a great person Jimmie was; he'll never be forgotten. I'm one of the fortunate ones who knew him at Lewis & Clark grade school in 1944 — we graduated together from Col-Hi. He has returned to the Lord, which I know is where he wants to be. We shared many memories at our class reunions. My prayers are with you all.
I love you Dad and will miss you
I have many fond memories of Jimmie while I worked for Dr. Joseph Salinas. What always amazed me about him was his strength, courage and the love for his wife Roberta. Rest in Peace Jimmie, I feel honored to have known you.
Jimmie Shipman was a good friend to the Artz family and always kind to Anna and me. Our love to all of you!
Thank you Jimmie for being our brother in law. We will always keep you in our hearts. We will miss you.
Bert
So Sorry for your loss
Many years and many memories have bonded us in friendship – high school best friends, part of our wedding party, raising our kids, sharing and catching up at high school reunions and Bomber luncheons over many years- all these things are what true friends are. You will be missed. Thank you and your family for all the happy memories.
Dick and Kay Coates
Bert and Family;
Praise God that He has taken Jimmy home to a better place. The pain of loss will be there "forever" but the wonderful years of memories will sustain you as you move along on this earthly plain. My condolences to all of you.
Marilyn "Em" De Vine, Bomber class of '52.
Dear Roberta and Family,
We were sorry to hear of Jimmie's passing. It was great to know him as a fellow RHS graduate and as a man, especially his great sense of humor that matched his teddy bear body. I know, Roberta, that you have the wonderful support of your family. It is great to find a shoulder whenever it is needed and it works both ways, doesn't it.
May each day bring to each of you the joy of memories to replace the sadness. Sincerely, Pat and Daryl.
I remember you two together – from forever. We were happy for you when you married. Saw you off and on over the years – and we celebrated our 55th in 2008. Doug passed away February 22, 2009. The pain is still there – but I am now able to occasonally think of the good times, and my future. It's a hard row to go, alone. Best wishes to you and your family!
Betty – 1952
Dear Bert and family,
My thoughts and prayers are with you at this sad time.
I plan on attending the service, so hope to see you there.
Blessing to you and yours. Nancy Lawrence
I am Jerry's neighbor, Alice, from Desert Rose Terrace. Jerry asked me to send his condolences to Jimmie's family. He is unable to attend the Memorial Service, but will remember Jimmie in his prayers.
Dear Roberta and family of Jimmie Shipman,
My heartfelt sorrow and prayers go out to you in this time of loss of Jimmie. May God speed his journey Home to Him and help you through this time of healing. God Bless you all. Jimmie was and is a beautiful man.
Much love and many prayers,
Judy Willox, 1961
Bert, and family. I've known so many of you through the years, and at times did not know the connection. All of my heart goes out to you . prayers will be with you in the coming times
Dear Bert and your loving family,
We were sad to hear of Jimmie's passing. He was a Big man with a bigger heart, always reaching out to everyone around him. He will be missed, but what a time they are having in Heaven! You are in our thoughts and prayers.
Dear Bert and family. We are all sorry to hear of your loss. We would have made it to the service. I unfortunately was called into work. We all hope you and your family are at peace as Jimmie is in his peace. Condolences and love from our family, Wood,Teresa,Jillian Shipman
This is a little late but I did make it to the memorial.Jimmie,a first cousin was a great guy,best Santa* who has a remarkable family. I love them all.My first name is Allen or Allan or Alan,I must have been named similar to him.Also I was married to a RobertaBobbifor 40 year 8 months and 10 days until she died,we had some funny mix ups with his RobertaBert. We'll miss you including his cousins Jane Reed,Jerry-David-Dennis Shipman living in Arkansas.