FIND AN OBITUARY
Service information is posted on our website only with approval from the family.
If you are seeking information not listed below, please contact us.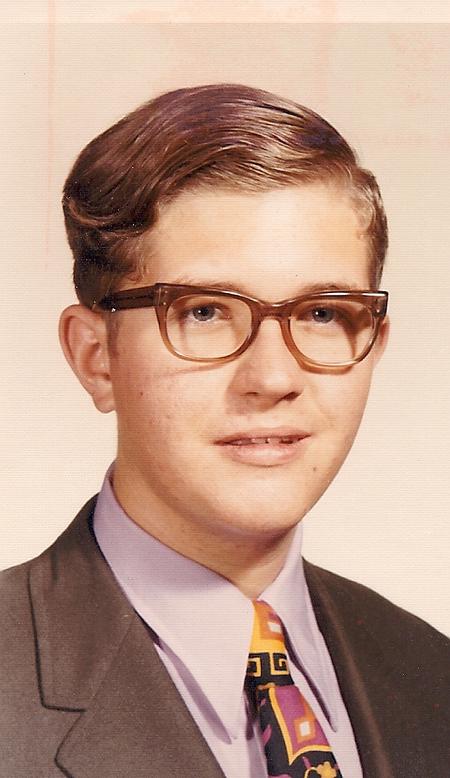 David Christian Gerlach
06/29/1955 — 05/08/2011
From Richland, WA, US | Born in Del Rio, TX
David Christian Gerlach
Dr. David Christian Gerlach, PhD, age 55 died Sunday, May 8, 2011, at 5:00am at UW Medical. David was born June 29, 1955, in DelRio, Texas, but has lived all over the world. David resided in Richland, Washington, for the last 18 years with his registered domestic partner, John Stark. David was raised in a loving home by Oscar and Mary Elizabeth Gerlach, who were both active in the US Army.During his youth, David was involved in the Boy Scouts of America and achieved the status of Eagle Scout. David received his Ph.D. Geochemistry in 1985 from MIT, a proud moment for his parents. David was preceded in death by both parents.
Dr. Gerlach published 32 times with 42 abstracts of his research. His awards and honors include the University Scholar Award, Trinity University; Geological Society of America Penrose Grant, 1979; NERC postdoctoral fellowship, University of Leeds; and three Outstanding Performance Awards, PNNL.
At PNNL Dr. Gerlach performed research and held responsibilities in support of national/homeland security; nuclear safeguards, arms control, and non-proliferation programs; as well asfunding/sponsorship from both national and international sources. David also worked at Charles Evans & Associates, Lawrence Livermore National Laboratory LLNL, DTM Carnegie Institution of Washington, DC, MIT, University of Leeds England, and Rice University.
David and John loved to travel throughout Europe and spend time on their property in Whidbey Island. David also donated time and energy Vista Youth Center in the Tri Cities. David and John donated to the Seattle Men's Choir.
Funeral services will be held on Saturday, May 14, 2011 at 2:00pm at Memories at Sunset Event Center in Richland, WA. Viewing will be held prior to the funeral service beginning at 12:00pm.
I was saddened just now (2021) to somewhat stumble across Dave's obituary. When I was a clueless graduate student at UC-Berkeley in the late 1980's, Dave was a post-doc in the laboratory at LLNL in which I worked, and took me under his kind wing and trained me in clean room geochemistry. We stayed in touch through Charles Evans and a bit when up in WA. He was a kind man with whom I shared a lot of laughs while wearing full clean room gowns and spending countless late night hours in an antiseptic, fluorescent clean room. We laughed at how we became geologists to get outdoors. Saddened to hear of his passing, over a decade ago now. He was a great mentor and guide for me through formative years. Rick Murray, Woods Hole Oceanographic, and Scituate, MA
Dear John, Our deepest sympathy to you in the loss of your partner. I read the obituary because of the Ph.D. at the end of the name. When I came to "Whidbey Island", I thought, John Stark, Whidbey Island…oh, my. My first inclination was to send a card and personal note, but I could not find your address, so David and I decided this would be best. If we can help you in any way, please let us know.
Our deepest sympathy.
David and Dorothy Evans
I worked with David at Charles Evans and Associates in Redwood City CA. I still have a cup that I bought when we went to an auction together at which he bought a painting by an Eskimo as I recall! I just was thinking about him and telling someone about him a few days ago. I am sorry to here that he has passed on so young!
John,
I wish I could be there with you. I loved seeing how much the two of you cared for each other and were so proud and supportive of each other. I enjoyed watching your creative process and letting me share in it.
Sending lots of love and prayers. ~Tina
I send my deepest condolences first and foremost to John Stark, David's partner. Also to the PNL community and to Dave Gerlach's surviving family.
Its been an honor and a pleasure to know someone as talented and wonderful as Dave. We in the national lab community will miss him tremendously.
Sincerely,
Khal Spencer
Actinide Analytical Chemistry Group, Mass Spectrometry Team Leader,
Los Alamos National Laboratory
Dr Gerlach was a key member of a special team supporting the United State's National Treaty Monitoring efforts. His technical skills and professional insights contributed immeasurably to the USAF's treaty monitoring mission. David was an exceptional member of our team. His professional expertise and personal contributions to our Nations global monitoring efforts will be sorely missed.
John,
I am so very sorry to learn that you've lost your soulmate. David was such a lovely person, and I know from listening to the both of you how much you meant to each other. I will continue to send peace and healing for your heart. Thank you for the honor of journeying with you and David.
Amy Hoyt, Chaplain
Kadlec Regional Medical Center
Richland, WA