FIND AN OBITUARY
Service information is posted on our website only with approval from the family.
If you are seeking information not listed below, please contact us.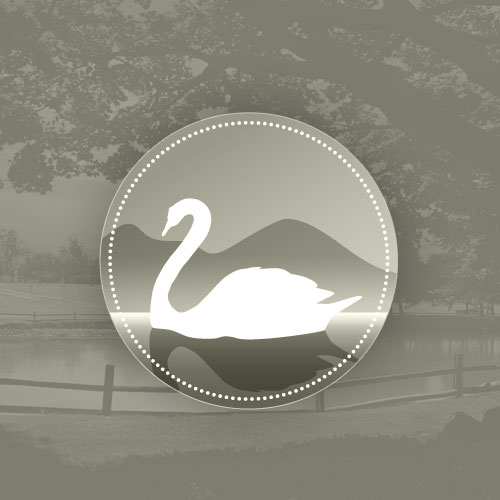 Mary Ann Brophy
02/26/1929 — 03/23/2012
From Kennewick, WA, US | Born in Colfax, WA
Mary Ann Brophy
Mary Ann Brophy was born on February 26, 1929 and passed away on March 23, 2012. Jack Brophy, her husband of 57 years was at her side.
Mary Ann was born to George and Mary Ann Rudy in Colfax, Washington. Mary Ann was the youngest of nine children, the oldest born in Russia, and the other eight born in the United States. Mary Ann grew up and went to school in Colfax, Washington, eventually meeting her future husband Jack Brophy. After they were married on December 26, 1954, Mary Ann was a homemaker while Jack was a teacher, coach, principal and eventual superintendent of schools. Together they raised a wonderful family that spent many a night at high school sporting events during the school year, and camping and boating together during the summers. Mary Ann loved following the high school sports teams that her sons Mike, Dave, Kraig, and Bryan participated on in Morton, and Connell, Washington. She was an avid fan who kept impeccable statistics during high school basketball games. It was even said that one time in Morton that the scorekeeper double-checked the number of fouls a player had with Mary Ann. She loved watching her boys play football, basketball, and whatever they competed in during high school. Sports were important in the Brophy household, but church came first on Sundays. There is even the time Mary Ann went to get one of her boys off of the Little League All-Stars practice field on a Sunday morning to go to church. Beyond following the boys, she had the joy of raising her daughter Lisa. Lisa as the youngest was extremely close to Mary Ann. They had an exceptional relationship.
Later after Jack retired, Mary Ann enjoyed spending time together on many trips in their motor home. Traveling all over the Western United States was enjoyable for Mary Ann, but it was spending time with her children and grandchildren that brought her the most joy. Mary Ann loved cooking and baking. She loved to bake cookies and donate them to hospice.
Mary Ann in the words of her children, was the "greatest of moms." She will be sorely missed by her large, extended family; Mike and Cindy of East Wenatchee, David and Terri of Mukilteo, Kraig and Noelle of Seattle, Bryan and Dannette of Prosser, and Lisa and Brett Baum of Okanogan. Grandchildren, Kevin Puyallup and Jessica Seattle Brophy, Cameron, Chelsea, and Conner Brophy Prosser, Ana and Karina BaumOkanogan, Josh Mayr Aberdeen, Michelle Brown Marysville, Lyndsey Mayr Reno, Chanyn Kirtman Tokyo, Kasey and Colby Dale Mukilteo. Great Grandchildren, Connar, Keawea, Kainoi, and Jaiden.
Mom, you will be sorely missed by all but we are refreshed by knowing that we will see you again someday. You have suffered for the past three and a half years, and are now free from the pain and suffering that you have endured. We will always love and respect you for all the sacrifices you gave in raising your family.
Mary Ann is survived by her sister Maria Madsen of Billings, Montana and her brother Robert Rudy of Colfax, Washington.
I am really sorry to hear that she passed., i still remember going to shows in. the winter while i was in high school.
Nana- It has been such a hard couple of days. But I know that now you're not in pain. And everyday brings us closer to the day I'll see you again. You had such a huge impact in my life and there is nobody that can ever replace your spot in my heart. You were huge part in my childhood and some of my most vivid earliest memories involve you. You helped shape who I am. I miss and love you so incredibly much.
Nana-
I love you and I always will, no matter where you are. We must all remember that our love one never truly leave us. They are always around us! And I know for a face that she is probably look at all of us right now and saying "My friends don't cry for me, we will be reunited one day." I know that what she would want us to do!
To the family,
I am so sorry for your loss.
I don't have just one memory of Mary Ann. I was friends with Lisa after we moved to Connell in 1980. We played clarinet together in band as well. I would go over to hang out with Lisa and remember her mom always being there offering us something to eat. And I loved it because she always had fresh baked something.
My thoughts and prayers are with all of you during this time.
Mom- It has been a couple of very sad days since your passing. Sad to lose you, but we are all very thankful that you are no longer in any pain. We will all miss you so very much, thank you so much for being a great mother. Thank you for keeping all clippings of my sporting events, I treasure those and am proud to show them off to your grandkids. Danette and kids will always have fond memories of you, you always made there day. I will see you again someday, I love you mom. You were the best!!!!
Though I did not know Mary Ann, I do know the amazing, wonderful daughter she raised. It's like the ripples in a puddle. Lisa touches so many lives; I just know what an incredible woman her mom must have been!
Lisa,
I am so sorry to hear about your mom. May God bless and comfort you and your family in this time of grief. Sending my love to you and yours. Linda
Our thoughts are with you at this time in the loss of your loved one.
We knew Mary Ann when you lived in Connell. She was so proud of all her family and would talk about all of you when we would see her after she moved to the Tri-Cities. Cherish the memories as they will remain in your heart forever.
My thoughts and prayers are with you and your whole family.
Sorry to hear what happened Bryan. Just wanted to let you know we're thinking of you and your family.
Bryan, very sorry for your loss
Bryan sorry to hear of the loss of your mother.My thoughts and prayers go out to you and your family.Try and keep your chin up if there is anything I can do please let me know
MaryAnn, I will miss you. We had so many wonderful talks about our kids and life in general. You were a wonderful lady and will be greatly missed. You have left your husband, family and friends with many great memories. Rest in peace.
Jack,we send our most sincere condolences and prayers to your and your family. Even though it's been many years we have fond thoughts of time spent with the Brophys in Connell.
Bryan, so sorry to hear about your Mom. Our thoughts and prayers will be with you.
Mom…It's been a tough few days since your passing,but we're "All" thankful that you are no longer in any pain and suffering… Thank-You for being the very best Mom and for never giving up on me…for always being there for me… for always taking such good care of "All" of us… we never went without and You always had enough Love to go around. You will be missed but we look forward to seeing you again… Love Ya
Mary Ann,
Thank you for always welcoming me with a wink and a smile. Though I wish we had spent more time together, I know you are in the best place and yet will continue to be with us. I love you.
So sad to read about Mary Ann. My memories are just like her obit read, at Connell sporting events cheering us on to success. Thoughts with all of you!!
Mom – What can I say that hasn't been said? The last day I saw you I told you that I will always love you and that you were the best mom anyone could ever have. I thanked you for sacrificing for your family, for ALWAYS putting us first and foremost in your life. I told you that last day as well that I am so happy that you will soon be free from all that pain, and that I will rejoice in seeing you again someday. All my love, Mike
Your family is in our thoughts and prayers. May you find comfort in family during this time. Mothers and Grandmothers are such special people.