FIND AN OBITUARY
Service information is posted on our website only with approval from the family.
If you are seeking information not listed below, please contact us.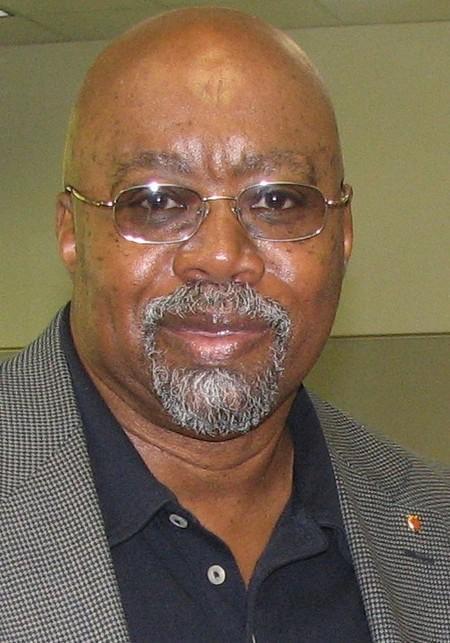 Jerome Skinner
05/21/1946 — 05/31/2012
From Richland, WA, USA | Born in Waynesboro, GA
Jerome Skinner
Our beloved Jerome Skinner passed from this life Thursday, May 31, 2012, surrounded by his family. Jerome was born May 21, 1946 in Waynesboro, Georgia, being the first born child of his mother, Eddie Lee Skinner. Jerome loved God, his family and his friends. He accepted Christ as his savior and loved his church family. He worshipped with the Richland Church of Christ congregation.
Jerome married Verneice Wallace on October 1, 1966; and God gave them three beautiful presents, daughters Lynette Sewell Ricky and Raelynn Soldat Dennis, and son Anthony Mouna, plus bonus gifts of seven lovely grandchildren. As a family man Jerome read the Bible to his children, attended all of his children's activities, bought his granddaughter a car when she needed one, babysat his grandchildren, delivered a granddaughter to school each morning, and played games with the family, occasionally sneaking upstairs to look up a word for Scrabble, admittedly being a terrible speller. He had scheduled talks with his son on Fridays. He never forgot his anniversary and always remembered family members' birthdates.
Jerome was an avid bridge player and as a member of the American Contract Bridge League, Tri-Cities Unit 442, achieved the level of a Bronze Life Master. While Jerome served a year as president of Unit 442 in January 2009, his greatest service was helping his older fellow bridge players on walkers or scooters get in and out of their cars and into the building for bridge and giving them rides to and from bridge games.
Jerome loved cars and as a teenager enjoyed racing his friends in his green 1956 Chevy or his mom's blue Ford Mercury. He'd planned to restore his yellow 1968 Pontiac GTO, but chose to help his granddaughter with college instead. He graduated from Eastern Washington University with a B.A. Degree in business administration and retired as a Contract Specialist after 35 years with Battelle Memorial Institute.
Besides his wife, children, grandchildren, and mother, Jerome leaves to mourn his brothers, Kenneth, Richland, WA, Byron and Brian, Kennewick, WA; sisters Ida, Kennewick, WA, and Belinda, Los Angeles, CA; and a host of nieces, nephews and in-laws. He was preceded in death by his brother John and grandmother, Ida Jones.
Thanks, Jerome, for the love and joy you brought into our lives.
Graveside service will be held on Friday, June 15, 2012, at 10:00 a.m. at Sunset Memorial Gardens hosted by Einan's Funeral Home, 915 By-Pass Highway, Richland, WA, with a Memorial service following at 11:00 a.m. at Richland Church of Christ, 933 Thayer Drive, Richland, WA.
My deepest sympathy to you and family. Blessings and strength as you go through this time of loss.
Shirley jimerson and family
Vernice and family
thinking of you with deepest sympathy and remembering you in prayer
Dear Raelyn and Dennis,
We are so sorry for your loss! He is with Jesus now which must comfort you. Our prayers are for peace for you as you mourn this tremendous loss of your Dad!
Please give yourself and your mom a big hug for me!
Love, Jim and Heidi Tittle
Verneice & Family:
Praying that you are strengthened during your loss. Many blessings from the Upton Family.
Dear Raelyn and Dennis,
You are both in our thoughts and prayers
Love John and Naomi
To Verneice and family:
Bob and I were so sorry to see Jerome's obituary in the paper this morning. Our deepest sympathy to you and your family. We know he will be deeply missed.
Bob and Shirley Larson
Jerome, you were really one of the good guys. I am so very sorry we didn't touch base after HS. God bless you my dear friend.
I was VERY sorry to hear of your loss – I just learned of Jerome's passing. I have very fond memories of Jerome when he and my father worked together, and when my mother & father would go out with Jerome and Verneice. Jerome was always very kind and always giving, and friendly. I definitely miss him and am saddened at his loss.
My thoughts and wishes are with his family.
To all of the Skinner family:
Was saddened to hear that Jerome had passed. You have my deepest condolences.
Heaven is having a party!! I would love to tell you what a amazing man Jerome was. I work for Les Schwab for many years and Jerome would alway come to that store and we would visit and laugh I just loved him dearly. I can remenber one year he stopped by to give me a birthday present and I will also be to honor. My heart aches for the family as I know he will be very miss as I will truly miss he. I can't wait to see him again in Heaven!! My thought our with the family
Sincerely Linda Abbey Cone
I was very grieved to hear of Jerry's passing. He was definately one of the good guys. The world is a poorer place without him.
We would like to express our condolences to the Skinner family at this time. It has been our pleasure to have known Jerome for several years and know that he will be greatly missed by all who knew him. He was one of Laura's bridge partners when she was still active with that group.
Monty and Laura Stratton
Dear Family,
I am so sorry to hear about Jerome's passing. I worked with him and have known him for many years and during that time he made such an impact in my life. He was truly so considerate and cared for the people around him. He had a quality you just don't find in many people anymore and that's how he makes his mark on a person's heart. I know his personal relationship with Christ made him the man he was.
Jerome, I am so sad but only have to figure that heaven needed you to pull together a bridge team in heaven. You go Jerome but don't forget you'll never beat the big guy. :
Jerome, you will truly be missed in our family. Family gatherings will truly not be the same without your presence. The family will miss your fun and playfulness. Rest in peace, we love you!
Dear Jerome – We will miss you in this life. You were such a pleasant and kind person to spend time with during our days together at PNNL. You spoke much of your family and it was obvious the love that you had for all of them. We are so sorry to the Skinner family for your pain at the loss of your kind and loving son, husband, father,grandfather, brother and uncle who was so well liked by so many. Very sincerely, Leslie and Lisa Glaspell and Kellee Glaspell Hart.
Verneice and family,
I can't tell you how saddened I was to hear about Jerome. I will miss Jerome greatly. Even though I didn't see him as much as I would have liked, just knowing he was there and hearing his voice on the answering machine was comforting. I pray for peace and strength for your family…I am so very very sorry for your loss.
Julie Skaggs
Condolences to the Skinner family.
The world is a bit sadder without Jerome's smile and laugh. I know he is in a wonderful place and I smile knowing how blessed I am to have had him in my life. He was like a second dad for me and always will be. I will miss our annual birthday calls though I know I can still speak to him with my heart.
God Bless!
To the Skinner Family: I am so sorry about the loss of Jerome. He was such a wonderful person, always witty and making others laugh, and his laugh was such a joy to hear. He was my bridge partner at work and he was always so helpful and kind. Jerome will be missed so much. Goodbye my friend Jerome! Heaven has just gained the most kindest man I know! My condolences to Verneice and family. My prayers are with you.
Jerome and I worked together for over thirty years at Battelle and I always considered him a warm and compassionate friend and brother in the Lord. We will miss him greatly. God bless you and comfort you. 2nd Corinthians 1:3-5
Belinda, I think I can speak for the entire RHS Class of 1972; our hearts go out to you and your family. Jerome sounds like a man everyone would call a "Friend". May the Lord hold you close while you mourn…and remember girl, it's all right to cry. God Bless you and your family.
I am deeply sorry for your loss. Mr. Skinner was a very kind man. It was a pleasure to know him.
Byron Skinner, Richie doesnt have a computer. Please call her at 509531-3559 or 509 366-5829. Thank you and sorry about your loss.
Dear Raelyn&Dennis I really enjoyed the chats I had with your dad when he would come to vist you. Our thoughts and prayers are with you.Roy,Pam Schreifels
Jerome was the most liked and pleasant bridge player I have ever known.
truly missed by all.
Raelynn & Family,
My deepest sympathy goes to you and your family. You are all in my heart, thoughts and prayers. I am certain your Dad is watching from above, swelling with pride at his beautiful family.
With love & blessings,
Anna Valdez Lawrence
Raelynn and Family,
Sorry to hear about your dad. I remember one time you caught this ball in right field – which was so far out of your reach you had to fly across the field. Everyone cheered, but your dad was standing next to me, and let me tell you, he cheered the loudest!
Thinking about you and your family during this difficult time.
Andie Ell Newton and Matt Newton
Belinda and the Skinner Family, Please accept my sympathy for your loss. Jerome will be missed by many. I enjoyed working with him for the last 30 years. He always had a smile.