FIND AN OBITUARY
Service information is posted on our website only with approval from the family.
If you are seeking information not listed below, please contact us.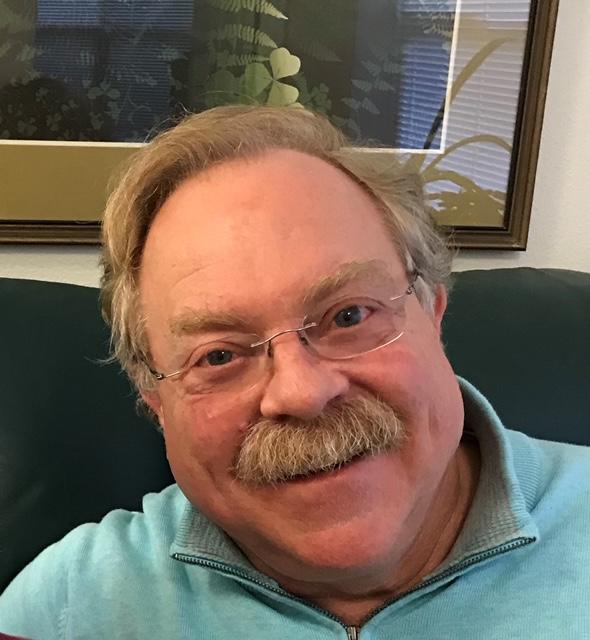 Michael Ronald Shay
09/04/1951 — 08/30/2020
From Richland, WA | Born in West Lafayette, IN
New to Livestream? Watch the tutorial.
Michael Ronald Shay
Michael Ronald Shay
1951-2020
Mike Shay passed away on August 30, 2020 in his home in Richland, Washington, at the age of 68 years. He had lived in the Tri-City area for more than 40 years and was recently retired. During retirement, his curiosity opened the door to international travel, home projects, and encouraging friends and family to grow and explore their worlds. Family activities and events were his focus. His biggest joy was spending time with his grandchildren, and supporting their strengths and personalities was especially important to him. There is no question that he lived his life fully. The end came unexpectedly and much too soon for him and his loved ones.
Mike was born to J. Ralph and Jean Rhode Shay in West Lafayette, Indiana, and attended the public schools there. He was a dedicated paperboy, learning many skills he would later apply in his professional career. In 1966, his father left Purdue to become the Chair of the Botany and Plant Pathology Department at Oregon State University. The Shay family moved to Corvallis, Oregon, where Mike graduated from Corvallis High School. Music was a major theme in the Shay household as he was growing up. Mike played the clarinet, tenor saxophone, and the oboe in band and jazz band. Those school years in West Lafayette and Corvallis sparked many friendships that endure today.
At Oregon State University, Mike chose physics for his undergraduate degree then went on to achieve a Master of Science Degree in nuclear engineering. He subsequently earned a second MS Degree in statistics/operations research and completed all requirements for a Ph.D. in nuclear engineering except for a final thesis on modeling economic risk. Mike came to the Hanford Site to join the Westinghouse Hanford Company in 1976 and later Battelle. He was uniquely prepared for his tenure at Hanford. Most of his career unfolded at Battelle where he was a consummate and dedicated project manager, excelling at risk management for large scale projects. His optimistic outlook, charismatic personality, vision, and exuberant enthusiasm for his work served him well throughout his career and into his retirement years.
Mike is survived by his wife Mona, sisters Linda, Betsy, and Jennifer, daughter Erin (Matt), son Scott (Deborah), stepdaughter Kyra (Greg), stepdaughter Melissa, and grandchildren Madelyn, Griffin, Emerson, Kendrick, Ava, Gavin, and many cousins, nephews and nieces. His father and mother as well as sisters Susie and Peggy passed away before him.
Mike will be deeply missed by his family and friends. A private graveside service will be held later this month. A celebration of Mike's life is tentatively planned for July 2021 or at such time when current health restrictions are behind us. Mike's family wishes to thank everyone who has reached out to us with support and caring.
I so enjoyed working with Mike working risk management at DOE RL. We worked together and I had the greatest respect for him professionally. I really liked Mike on a personal level and I am so sorry that he is gone.
Mike touched so many hearts, including my Mom's when he brought me a bouquet of violets for May Day in 1956! Many years later we enjoyed a rainy football game at Autzen Stadium: U of O vs OSU. It was nice to have a visit from a friend during my first year in Oregon. Very special, long ago memories of Mike and his family. My heart goes out to all of you and so you know, my Mom is certainly one of many welcoming him to her world!
Mona,
I truly enjoyed working with Mike. His work with me was well grounded. Mike always presented me with the succinct data to support his risk management recommendations, and above all, he had a unique way of inspiring others to do their best, to find the right answers, even if the best answers were not always the most favored. I could always get a big smile and hearty chuckle out of him just by calling him by the nickname that I gave him, "Dr. Diminimus", (after one of his favorite risk analyses terms). After I first realized his birthday fell close to Labor Day weekend, I always made it a point to wish him a Happy Birthday in the company of family and closest friends. I will miss Mike, though will keep his bright smile and spirit in my heart. I know that he inspired others just as he inspired me.
Mona, I wish you peace and comfort. I am truly saddened with the passing of Mike.
Peace, love and light,
John Silko
I just heard that Mike passed away! I'm sorry to hear that and sorry for your loss. He was always a pleasure to talk to at work, and I hoped to cross his path again at some native plant society or other kinds of activities some day.
Mona, Erin ,and Scott
We were so sad to hear the news about Mike his light still shines brightly in our hearts. He brought joy with him where ever he journeyed. He was our neighbor and c.oconspirator in many of the events in our neighborhood. He was appreciated and respected in his work and contributions to Hanford. it was an honor to know him and work with him.
I worked with Mike back in the late 80's when I worked in College Recruiting. He will be missed!
I'm so sorry for the sudden loss of Mike Shay, my memory that I won't forget is when I was at Kadlec hospital waiting with Tim for Deborah to have Emerson, we were talking about all kinds of things and he kept running over to the door trying to listen for the cries of baby Emerson being born, it was so cute to see a Grandpa so excited, he kept saying "I wish I could go in there" I just never forgot that. Rip Mike. Sincerely, Deborah Shay's Aunt Nancy
It will take a long time for me to recover from the loss of my brother Mike. The memorial service was a beautiful and fitting tribute to his life and Legacy. So glad I was able to watch it on Zoom! Modern technology is truly wonderful. Much love, comfort and peace to all Mike's loved ones. He left a Monumental Legacy and will be missed. Thank you family for all that you do to honor him.