FIND AN OBITUARY
Service information is posted on our website only with approval from the family.
If you are seeking information not listed below, please contact us.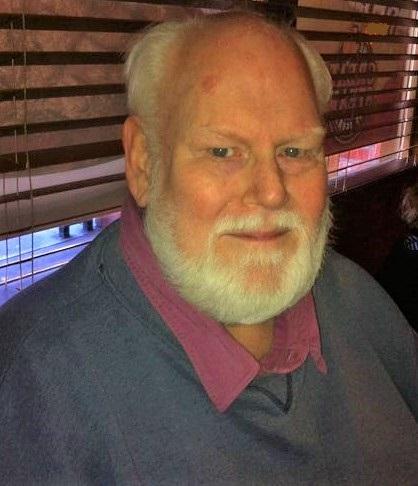 Earl " Lee" Bush
01/09/1950 — 05/07/2021
From Pasco, WA | Born in Twin Falls, ID
Watch Service
New to Livestream? Watch the tutorial.
Celebration of Life
Starts:
Sat, June 5, 2021, 12:30 pm
Earl " Lee" Bush
I, Lee Bush (aka: UncLee, Le' Bushay, Le' Bush, the Bushman) died on May 7, 2021 at Kadlec Hospital, Richland, Washington.  I was Returned to Sender to be welcomed and embraced by family & friends and the loving Lord, Jesus Christ!  My death certificate says my death was due to multiple causes but, that is irrelevant.  I graduated into God's Presence after completing the assignments and stewardship that He had tasked and entrusted me with on Earth.  On January 9, 1950, in Twin Falls, Idaho and during a really bad snow storm, I was born to Robert Eaton (Bob) and Dorothy Aleene (Aleene) (Richardson) Bush.  I was their second born and second son.  My birth interrupted my brother, Gary's, second birthday celebration (hee, hee).  Dad & Mom were my extremely supportive and loving parents and my travelling cohorts!
In June 1951, our family moved to the Tri-Cities area, in Washington State, first in Pasco and eventually settled in Richland.  My brother Gary, born January 10, 1948, was the first born.  I razzed him that he was the ugly one and that my birth spoiled his second birthday.  On May 7, 1954, my sister Dorothy was born and joined the rest of us.  I really adored her.  While growing up, our family enjoyed taking numerous excursions, day trips and vacations.  Most memorable were our many visits to Spokane, WA & Twin Falls, ID to see our grandparents, Disneyland (1960), Mt. Rainier and the Oregon Coast.  Trips of this nature continued throughout our lifetime and included my nieces and their husbands.
I attended Jefferson Elementary Lewis & Clark Elementary, Carmichael Junior High and Columbia (Richland) High Schools, graduating in 1968.  That fall, with my 2-S (Student Deferment) Draft exemption, I attended Columbia Basin College, Pasco, WA, graduating in 1970 with an Associate in Arts & Sciences Degree.  That fall, still holding that cherished student deferment, I headed to Palouse Country and attended Washington State University, Pullman, WA, graduating in 1972 with a Bachelor of Science Degree in Police Science & Administration.
Starting in high school and before I began my full-time career, I cleaned up in and around Zips in Richland, worked at a restaurant in Columbia Center Mall, was a soil sampler for US Testing and did fire watch rounds at the Wallula pulp mill.
When I was eight years old, I decided I was going to be a police officer.  In October 1973, I was hired as a police officer with the Richland Police Department, Richland, WA, where I served with pride and honor until I took a medical retirement (degenerative arthritis of both knees), as a Detective, in September 1989.  During this first career, I worked as a street, community relations and jail/evidence/supply Officer; Corporal; and Detective.  In the mid 1970's and as the Community Relations Officer,
I enjoyed being the Law Enforcement Class instructor at the three Junior High Schools (Hanford, Chief Joseph & Carmichael).  As a Detective, during the spring quarter of 1984, I attended Spokane Community College, Spokane, WA, where I became a Certified Polygraph Examiner (I'm telling the Truth…REALLY!).  After my medical retirement, I started a second career.
In January 1992, I began the second career with Southeast Communications/Benton County Emergency Services, Richland, WA, as a 9-1-1 dispatcher until leaving in November 2000.  In June 2002, I returned and served as a Project Assistant where I worked in support of the computer aided dispatch system until retiring.
I was very blessed, fortunate, grateful, and proud to be the uncle of six nieces, their husbands and 6 great-nieces and 4 great-nephews.  Since I never married or had children, I treated and loved my nieces as though they were the children I never had.  When the nieces got married and had children, their husbands (I called them my nephews) and their children also became the children I never had.  At one time or another, God honored me the opportunity to open up my house and have all my nieces, their husbands, and children to live with me.  They were not only my nieces & nephews; they were my friends!
Among the many traits I learned from my parents were the ability to live by a written budget, persistence, truthfulness, doing the right thing, honoring country, assisting those in need, charity, loyalty, love, and the ability to laugh, especially at myself.
I was preceded in death by my parent(s), Bob & Aleene Bush, brother-in-law, Chris Vowels, cousins Dave Bush, Kevin Richardson, other family and my two adopted cats, Cougar & Wazzu.  Those who survive me are my brother, Gary (Carol) Bush; sister, Dorothy Vowels; nieces, in birth order, Kendra (Jeremy) Kinlock, Kristin (Eric) Sargent, Leslie (Jeremy) Brock, Erin (Lucas) Casch, Jessica (David) Myers & Lisa Toner; great-nieces, Mackenzie (Kenzie) Kinlock, Elia (Ellie) Kinlock, Braelynn (Brae) Kinlock, Jillian (Jill) Sargent, Adaline Toner & Isla Toner; great-nephews, Lincoln Casch, Asher Brock, Grayson Sargent & Roman Casch; many other relatives and friends that I consider family; and my cat, Angel.
My final farewell service will be held Saturday, June 5, 2021, 12:30 at the Event Center at Sunset Gardens, 915 By-Pass Hwy. (SR 240).  There will be no viewing (sorry).  Please dress comfortably; you know I would.  The Sunset staff requests that you bring a mask & practice distancing (who knows, maybe things will change?).  Sorry, but you can thank Governor Inslee for that!
As seating will be limited, it will be on a first-come, first serve basis.  Due to the limited seating, please don't bring young children (sorry!).  We're not allowed to bring food or drink into the facilities.  However, there will be a few appetizers and beverages provided  during the reception following the service.  If you're not able to participate in my service at the Events Center, it will be live-streamed by Einan's at Sunset.
In lieu of flowers, I encourage you to make contributions to the Tri-City Union Gospel Mission, PO Box 1443, Pasco, WA, 99301-1443, or a charity of your choice.  Thanks for reading this!  I really enjoyed knowing you and our times together.  Take care and Love ya lots!  GO COUGS!
R.I.P. Lee; miss our times together, especially the pool tournies. Was glad that the service was online, well done.
He was a great guy and great cop
I got to work with Lee at BCES for many years and he was one of my favorite co-workers! We had so many great conversations. I loved hearing about his early days with RPD and all the stories he shared. He loved his nieces so very much and talked about them constantly. He would shared his mapping projects with me and attempt to explain to me what he was doing. I never could catch on! Such a sweet, caring, funny and hard working man. I was privileged to be able to work with him for so many years. Sending my sincere thoughts and prayers to his entire family. He will be missed and I will hold dear to all the good times we shared.
Thank you Uncle Lee for your friendship, for you openess to love and accept our Danee girl as one the gang. She adores you and your absence will be felt on Lancaster. We are grateful for the time we had to know you and count you a friend.
Lee was one of a kind. I enjoyed working with him at SECOMM and was instrumental in my development as a dispatcher. His dedication to officer safety was second to none. His sense of humor was always appreciated, and he was a very kind soul. He could come off as gruff, but there was a big softy under that tough cop exterior.
My sincerest condolences to all who knew and loved Lee. May his memory always be for a blessing.
Rest Easy Lee, you will be missed.
I was truely blessed for knowing Lee Bush. One of the nicest people on earth.
You always kept Chris and I busy with special projects. I am grateful I will never have to sand your van again.
I always admired you as a Richland Detective. Your knowledge and wisdom is a blessing for anyone.
It had been a long time since since I saw you, the tears rolled for both of us.
I love you Lee.
You touched so many lives. I can still see that smile and hear the chuckle. Thanks for keeping track of me while you were one of the best dispatchers out there. Peacefully rest my friend.
Wow…great read.
Lee, haven't seen or spoken to you in years but you were instrumental in keeping me alive. When my medical issues hit and stopped my career, you sent me positivity and money to buy a big tv–here in front of me now. I was so depressed, but you reached out and lifted me up. I tell others how you made a difference in whether I took my life or not in that dark period. I know I thanked you thru tears, but now with you gone, I relive that time.
Miss you already.
Luved you Bubba…will see you on the other side…looking forward to your big hug.
I love Lee's Obit, it describes this loving man perfectly. Lee was one of the kindest and most gentlemanly people I have ever met. He was wise beyond belief and we all valued his wisdom so very much. Rest in peace my friend, you are/were loved by many.
Lee will truly be missed. He was an inspiration to all who knew him. His life was so full and his LOVE for his Lord and Savior was evident daily when I knew him. We weren't together that much over the 15 years that I lived here. We met through his brother Bob Bush in 2007 who was in our small Bible Study group at Central United Protestant Church in Richland, WA known as Young @ Heart. I am totally confined to a wheelchair to the point where I can't even stand up from Polio which I contracted in 1949 so I could totally understand the many challenges that Lee went through when he was in a wheelchair. We became closer when we joined Facebook a few years ago which was a real blessing. He fought so many battles while being handicapped which I could totally relate to. May YOU rest in peace sweet soul and I know that now you can leave that wheelchair behind and walk the streets of gold in your Heavenly Home. No more pain. No more suffering. Finally being at peace. Will see you when I get there. Sincerely, Sharon
Rest in peace you will be missed but we will carry on for you in out deeds and actions
God bless the family – cherish the memoirs
I really enjoyed knowing Lee. He was on our reunion committee for numerous reunions. He came up with great ideas and was more than generous with his time and spent more than his fair share making sure we got things done with class.
Lee brainstormed our scholarship fund for RHS students and was a success above and beyond our expectations. More importantly, I admired Lee's honesty, work ethic. and high moral standards. He had a huge heart and was generous beyond measure. He adored his family and bragged about their accomplishments. Lee was a proud Bomber and Cougar. He will be missed by all who were privileged to know him. My sympathy is extended to the entire Bush Family.
Rest In Peace, Lee. It was a pleasure to call you a friend.
Jeri
RHS Class of '68
Thank you for Your Friendship & all the Love you have given ! Our world has been a Better place because of you ! Rest in Peace ! You will never be forgotten !
What a wonderful well written eulogy. I have now been inspired to rewrite my own. Blessings and comfort to Dorothy and the girls and their precious families. You are cherished and the memories and experiences of life live on into eternity…
We are very sad about Lee's passing and sad for his wonderful family. We knew Lee and enjoyed our conversations, and working with him. Rest in peace friend.
RIP Lee. You will be missed!
Cliff Carr
Class of '68
I really enjoyed Lee's friendship. in 70s we hung out alot. He was a great guy. Glad I knew him. My love and prayers to you all.
R.I.P. My friend you will always be remembered for all you did for the class of "68"
Ken Dame
Class of "68"
Miss ya Lee….
I will miss you!
Lee, you will be missed greatly by all who new you. You were a great friend and bomber alumni. Although your physical self has passed on your spiritual self endures forever. Love you.
Larry Reid
I have many great memories of Lee from when I was younger. My dad and Lee worked at the Richland Police together. We often went on road trips, to Mariners games and camping. Friday nights in the fall found us watching Bomber football at the "club house" overlooking the field. On one of our road trips, Lee introduced us to the snack cracker called "Chicken In A Biscuit". I think of Lee every time I purchase them! God blessed us with Lee, for sure.
Lee was a kind man and a good person when I worked at Brookdale he always greeted me with a hello and always talked to me he helped another resident their due having trouble with eating utensils and became his friend he will be missed rest in peace my friend
Go with God Lee. You will always be me friend.
Lee was a great guy to work with. I appreciated his dedicatiom
Lee was a wonderful co-worker, dedicated and helpful. He helped with the conversion from 'rural route box number' addresses the street and house numbers we take for granted now, helping emergency responders immensely.
The times Lee and I drove through the county looking for addressing anomalies and several times found roads missing from the existing map. His memory for details surrounding locations, such as intersections, amazed me. He could tell you what color the building was on the NW corner of some obscure rural intersection. Amazing.
When I was out of the office for six months (in hospital), Lee went through my ongoing task paperwork and organized it such that if I returned, and that was a big if, I could hit the deck running. He even arranged to get us an office close to the front door, and that helped both of us with, then, as we each had limited mobility.
He spoke regularly and lovingly of his family, especially the nieces and nephews. To that I can attest. He has a family that I knew loved him dearly and he them. What is more important in life?
At his retirement from SECOMM, he was remembered for his addressing work (and everything else) with a city-made street sign that had arrows pointing each direction, one arrow labeled "Lee's Way" and the other "Highway". Lee had strong opinions, but was never as dogmatic as the sign might suggest. 🙂
Lee was a unique soul whom I will long remember.