FIND AN OBITUARY
Service information is posted on our website only with approval from the family.
If you are seeking information not listed below, please contact us.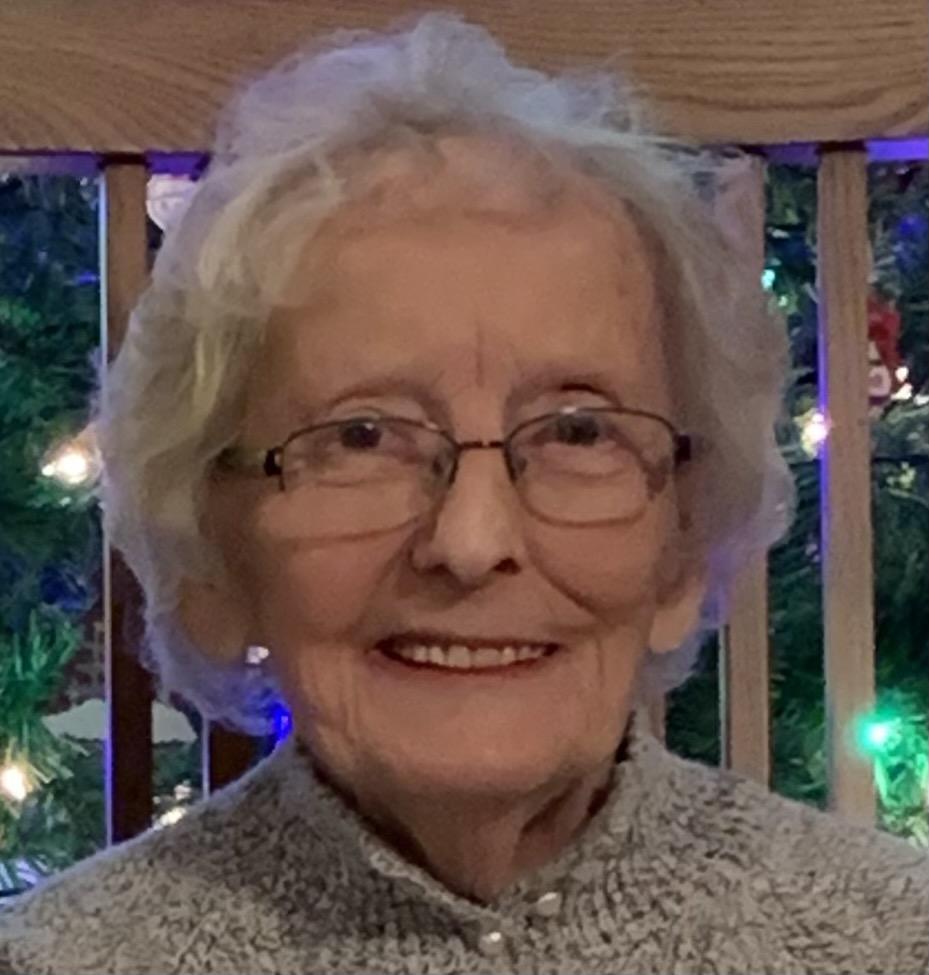 Elizabeth Rizzo
11/29/1933 — 08/21/2021
From Richland Wa
New to Livestream? Watch the tutorial.
Elizabeth Rizzo
Elizabeth (Betty) Catherine Rizzo passed peacefully into heaven on August 21, 2021 at the age of 87 in her daughter's home with her granddaughter by her side telling her how she was a wonderful mother and grandmother and how much we all loved her.  In the days prior to her passing, loved ones bridged the distance via video calls and phone calls to let her know how much she was loved and appreciated.
Betty was born on November 29, 1933 in Philadelphia, Pennsylvania to John and Helen Fanning.  She spent most of her life living in and around the Philadelphia area and suburbs.  She was very close to her three sisters and younger brother. Betty was always a free spirit and could do anything she set her mind to.  She once had a pet monkey delivered to her house that she had ordered from the Montgomery Ward catalog unbeknownst to her mother, to which one of her nieces responded with "only Betty" when the story was recounted in a Facebook post.  In later years the siblings were known to meet for laugh filled lunches which often lasted until dinner.
Betty worked at different jobs including her first in a cigar factory, in the meat department of a grocery store, a movie theater, and at Horn & Hardart in Philadelphia.  She liked to roller skate as a child and ride horses with her friend, Gloria, whom she met while working at the movie theater.
She met her husband, John F. Rizzo, at a New Year's Eve party and loved to tell the story of how she sat on the edge of her mother's bed later that night and told her mother that she had met the man she was going to marry.  She married the love of her life February 7, 1959 and they were together 38 years before his passing.  They were blessed with three children and three grandchildren.
They enjoyed many road trips up and down the east coast and out west and places in between.  They were known for their famous picnic gatherings once they moved to the suburbs where their nieces and nephews would swim in the pool and the adults would visit almost every weekend of the summer.  They enjoyed entertaining and spending time with family.  They ran a motel for a short while and later lived in a cabin in the Pocono Mountains.
Betty enjoyed arts and crafts and made some beautiful stained-glass windows and lampshades.  She also enjoyed sewing and quilting and made many quilts for grandchildren and other family members.  Her greatest calling in life was being a wife and mother and grandmother.  She loved taking care of her family and spending time with her extended family, too.  She was very close with her siblings and her nieces and nephews.  She had a very giving heart and was always there to listen without judgement and to help in any way that she could.  Family was everything to her.
In November of 2015, she made her biggest move from Pennsylvania to live with her daughter in Richland, Washington.  She enjoyed being able to spend more time with her grandchildren in Washington and visiting her son and family in Maui and when they would come to visit her in Washington.  Her days were filled with quilting classes, craft shows, rock shows, having lunch with the ladies, movies, restaurants, reading, a short time in Tai Chi, and walks by the river.
Betty is survived by her brother John (Sharon) Fanning; her children John (Raynette) Rizzo and Donna (Mark) Williams; her grandchildren Tyler Williams, Jennifer Williams, and Aidan Rizzo and numerous nieces and nephews.  Betty is reunited in heaven with her husband John, infant son Mark, her parents Helen and John and her siblings: Jane DiPrizito, Helen Sheehan, and Dolores McNeill as well as other extended family members and friends.
Betty's private cremation service was held on August 26, 2021 at Einan's Funeral Home in Richland, Washington.  A graveside service and burial at Sunset Memorial Park and a Celebration of Life luncheon will be held at The Buck Hotel in Feasterville, Pennsylvania at a later date.
The family would like to thank our amazing hospice team from Chaplaincy Hospice Care:  Nurse Cassi, Social Worker Kelley, and Chaplain Craig (who is getting a lot of mileage from the monkey story) and our aides and visiting nurses and staff at Hospice House for their amazing care of our mom and our family, and also our caregivers Desiree and Dorothy and others from Homecare Solutions who helped to care for our mom.
Mom always was fascinated by the length of the obituaries in our local paper.  She read all of them even though she didn't know any of the people and was always impressed by their stories and how many columns each person's obituary would take.  She would often to say, "When I go, I just want mine to say, 'She did the best she could.'"  We would like to add that her "best" was awesome!  Love you, Mom!
In lieu of flowers, we would like to suggest anyone wishing to honor Betty and her love of trees to please consider having a memorial tree planted for her.  We ask that you choose to have a tree planted in the Gifford-Pinchot National Forest (WA) as this forest extends to the Cascade Mountains, Mount Rainier, and Mount St. Helens – all places that Mom and Dad visited together.  The link is:  www.thetreesremember.com .  Or if desired, please consider a donation to Chaplaincy Hospice Care at www.chaplaincyhealthcare.org .
Your mom was an awesome lady. I did her hair. For at least 20 years. She was so positive and caring. Loved her laugh too!. Im sure she is surely missed.