FIND AN OBITUARY
Service information is posted on our website only with approval from the family.
If you are seeking information not listed below, please contact us.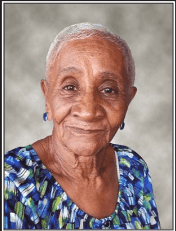 Essie Mae Barela
09/09/1938 — 08/17/2021
From Richland, Washington | Born in Atmore, Alabama
Watch Service
New to Livestream? Watch the tutorial.
Essie Mae Barela
Essie Mae Barela, 82, passed peacefully August 17, 2021 at 11:30 pm.  She was surrounded and embraced with the incredibly heartfelt love of her two daughters, grandchildren and great-grandchildren.
Essie was born September 9, 1938 in Atmore, Alabama to Charlie and Emma Brown.  At an early age the family moved to Pasco, Washington where she attended school and started a great friendship with Dorothy Cloy for many years.   Essie was a self-taught pianist. She played for Morning Star Baptist Church and New Hope Missionary Baptist church.
In early 1970, she was hired as a clerk at Westinghouse Hanford, where she later assumed various roles and responsibilities as the company grew and went through the various name changes, she remained a constant and earned the role of Lab Technician.  During Essie's 42 years tenure with Westinghouse Hanford, she was loved and respected, and dedicated those years to being an exemplary and outstanding employee.   On February 14, 1982 Essie married the love of her life Lorenzo Barela, whom she enjoyed and shared many years of blissful love and laughter.  Essie enjoyed being at work, it was home away from home, but coming home and spending time with her grandchildren and eating a big bowl of popcorn in her bed brought her the greatest joy.
In 2008 Essie called her job and said "today I just retired" and her boss said "ok, can we throw you a retirement party" and she said "no thank you, I will not be back for that".
She was a true caregiver and devoted much of her time loving and caring for her siblings, children, grandchildren, and others.  She would open her home and embrace many of her children's friends, grandchildren friends and sometimes strangers.
It was the one thing that gave her great joy having good conversations at the round table.  She was a homebody for the most part, but she enjoyed spontaneous surprise family gatherings or parties, all the while she's thinking out loud "ah when are these people going home". She also enjoyed going to yard sales every Saturday morning and getting the best deals she could find.
Essie would keep it real when giving you advice and would end it with "If you didn't want to know you shouldn't ask – ShoNuff Sho Nuff"!
Essie was a longtime resident of the Tri-Cities, and after retiring relocated to California in 2015, whereby she spent the last 7 years residing in Inglewood, CA.  with her loving daughter Dianna and son-in-law Larry Washington. Over the past 7 years under the love and care of her daughter, she experienced some of the most wonderful times that filled her with love, joy and laughter.
Essie is survived by her three loving daughters Dianna L. Anderson-Washington (Larry) of Inglewood, CA; Cynthia Smith of Pasco, WA; Debbie Anderson of Stone Mountain, GA;
Four sisters Dorothy Morrison of W. Richland, WA; Charlene Avery of Pasco, WA; Beverly Belote of Richland, WA; and Elizabeth James (Edward) of Richland, WA; Two brothers, Robert Jordan of Richland, WA and George Heavens (Manuela) of Sumner, WA;
She will be lovingly remembered by her amazing grandchildren Sa'Matra Hardwell (Fred), La'Vette Mobley (Travarius), Damien Ash, Chalis Anderson, Dionna Smith, Chenea Pontin (Michael), Marcus Smith, Summer Morgan; RaShonte Jackson-Cloy (Jillian) of Kent, WA; and DeShea Bell of Pasco, WA.  16 great grandchildren, 1 great-great-grandson and a host of nieces, nephews, cousins and extended family members whom she loved dearly.
She is preceded in death by her mother and father (Charlie Brown and Emma Heavens), the love of her life (Lorenzo Barela), her granddaughter (Deidra Sharnell Ash) and great grandson (Seth Pontin).  Three sisters (Lula Brooks, Ruth Jordan Davis, and Mary Esther Ragsdale).
A very special thank you to Diane (Diamond) Gomez for the loving care she gave our mother.
"Diamond you knew it was very hard for me to trust anyone with my mother but you stepped up as if it was me taking care of her and I thank you so much for the compassion and genuine love you gave her.
Those we love don't go away; they walk beside us every day. Unseen, unheard but always near, still loved, still missed and very dear.
Essie M Barela will be truly missed by her family and love ones. "Sho nuff".
I LOVE U GRAMMY ❤
Dearest family and loved ones…a privilege, honor, and a "sho nuff"forever wonderful daily journey with Ms. Essie will forever have a special place in my heart. I'm soo blessed 🥰
Diane "Diamond"Gomez
The heavens have truly gained another "angel" who will truly be missed! Thank you for the laughter Grandma! Praying for the family- peace and blessings, always!
Oh how sweet, she will be missed and forever remembered for the family reunions in her backyard and yelling at us to get off the furniture.
Essie was a beautiful woman whom was loved dearly by her family and their friends. She seemed so happy and content while living in LA with Diana surrounded by so much love. I enjoyed being able to see her when I would visit. I will never forget the many episodes of Walker, Texas Ranger Lavette and I watched in her room together the last time I saw her. Boy that was her show! May you rest in peace, Essie. You will be missed terribly.
I worked with Essie Mae at the lab in Hanford ,and I loved her dearly. She gave the best advice and was always loving . I haven't seen her in some years but she will surely be missed. R.I.P. Essie, Carol Howard-Woods
I missed you today, I will miss you tomorrow. Tears in my eyes and my heart full of sorrow. I hold on to the memories of the great times we had. I grieve for what I lost but I am grateful for what I had. I love you and miss you so much Mom.
Your Loving daughter
Dianna 💕💕
This is a beautiful tribute. May you rest in God's eternal peace. praying for family and friends.
Love you Gma RIL❤
I'm sad I was only able to be in her presence a few times, but I sure enjoyed those times. Damien has shared so many wonderful stories about her. He always had me wishing she was my grandma. She will be missed by many ❤️