FIND AN OBITUARY
Service information is posted on our website only with approval from the family.
If you are seeking information not listed below, please contact us.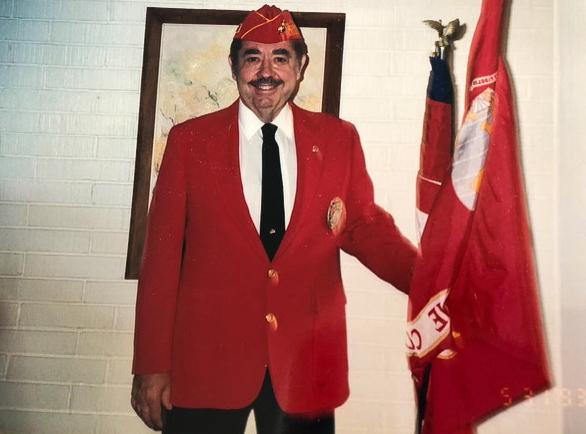 Jack C. Sabin Sr.
05/26/1936 — 08/31/2021
From Kennewick , WA
Watch Service
Watch Graveside Service
New to Livestream? Watch the tutorial.
Celebration of Life
Starts:
Wed, September 8, 2021, 1:00 pm
Ends:
Wed, September 8, 2021, 2:00 pm
Graveside Service
Starts:
Wed, September 8, 2021, 2:00 pm
Ends:
Wed, September 8, 2021, 3:00 pm
Location:
Sunset Gardens
915 Bypass Highway, Richland, WA 99352

Reception
Starts:
Wed, September 8, 2021, 3:00 pm
Ends:
Wed, September 8, 2021, 5:00 pm
Jack C. Sabin Sr.
Beloved husband, father and grandfather, Jack C Sabin passed away on August 31, 2021, in Kennewick, WA.
Jack was born to John and Margie Sabin on May 26, 1936, in Yakima, WA, and was raised in Moxee.  Jack attended Moxee High School.  Jack and Evalyn Emerson were married in January, 1958.  Jack joined the United States Marine Corp, served his country for 6 years, and was honorably discharged.
Jack's extensive education included: Yakima Jr. College, Boeing Airplane Company Technical School, and the Naval Electronics School. Jack got a degree as a Mechanical Engineer from The International Correspondence School.
Jack had a successful career for 38 years as a mechanical engineer and/or project manager for Kaiser Engineers International Guri Hydroelectric Project and Kremsta Hydroelectric Project, Urban Engineers, Vitro Engineering, Westinghouse Hanford, Washington Public Power System, E&J Technical and Burns and Roe, Inc.
Jack and his family lived in Yakima, California, and Venezuela before settling in the Tri-Cities. As a pilot, Jack flew his wife and young family from Venezuela back to the U.S., island hopping through the West Indies, visiting Trinidad, Guadeloupe, the Virgin Island, Puerto Rico, the Dominican Republic, and the Bahamas.  He enjoyed many travels in the USA with Evalyn and his children. Jack also enjoyed his time traveling with Dilara, his second wife, who he married in May, 2000.  They traveled to Russia, Thailand, Hawaii, Alaska, Las Vegas and Disneyland.
Jack's hobbies included flying as a licensed pilot in both the U.S. and Venezuela, The National Rifle Association, photography, wood working, remodeling Evalyn's Hair Chalet, travel, playing bridge, fishing and thrift shopping.  Jack also loved animals, but he was especially fond of Persian cats.
Jack is preceded in death by his parents John and Margie Sabin, his sister Mildred (Dan) McDonald, his first wife Evalyn F. Sabin and son Jack Sabin Jr.   Jack is survived by his daughter Shelby (Khris) Norwood and their two children Tyler Norwood and Tawny Norwood, his second wife Dilara Sabin, and his stepson Paul (Anna) Sabin and their daughter Vittoria Sabin.
Through his life, Jack was very social and knew many people who became life-long friends.  He will be greatly missed.
Jack was a wonderful next door neighbor for 45 years. He rescued our family on a number of occasions. He took my wife and daughter who was having an allergic reaction to the ER when I was not around. He fixed a cupboard as it was peeling off the wall from the weight of china. I also recall him helping me fix a hot water heater which still exists in our house after 60 years of use.
Jack had watched us grow vegetables over the years using mulch and whatever was available to improve the soil. A saw mill in Yakima shut down. On his own volition, Jack loaded his very large trailer with decomposed wood and bark and gave it to us. It was good stuff.
I also worked with Jack at Westinghouse Hanford on the FMIT and FMEF projects, worthy projects which did not survive to fruition like many other projects at Hanford. I remember his last assignments he discussed with me. He did a study on what would happen if the dams on the Columbia were breached. He determined if the considerably taller Mica Dam in Canada failed the wall of water would probably overwhelm all the down river dams causing a radioactive contamination problem all the way to Portland, OR.
Shelby, Kris, Tawny, & Tyler,
Words can't express the pain and sorrow that you all are going through at this time. Jack was a man of character a loving husband, father, & grandfather. The memories of your time with him will resonate for a lifetime. He loved every single one of you in his own way, and you truly meant the world to him and he appreciated everything that you ever did for him.
At this time I am reminded of Psalm 24 Verse 4-6: Yea though I walk through the valley of the shadow of death, I will fear no evil: for thou art with me; thy rod and thy staff they comfort me. Thou preparest a table before me in the presence of mine enemies; thou anointest my head with oil; my cup runneth over. Surely goodness and mercy shall follow me all the days of my life: and I will dwell in the house of the Lord forever. When you think of Jack, think of that first verse as he walks through the shadow of death, he will fear NO EVIL for god is with him.
If there is anything that we can do please reach out to us at anytime you are an extension of our family.
-Errol, Myra, Shyla & River Steele-Jones
Shelby, Khris, Tyler and Tawny,
We are so sorry for your loss. We know your dad will be missed by all of you and we can only imagine the pain you are feeling. At this difficult time, please try to remember that he is in a much better place and he is looking over you and will always be in your hearts. His memories will live on with each of you. You are all in our thoughts and prayers at this difficult time. All our love, Your friends, Lauren , Justin & Cameron Goodall
Praying that the good memories and stories of your dad will bring some comfort as you find yourself way through this difficult time. May God bless you and provide you and your family peace. Sending his from Texas.
I will miss your smiles and your wisdom and your love!