FIND AN OBITUARY
Service information is posted on our website only with approval from the family.
If you are seeking information not listed below, please contact us.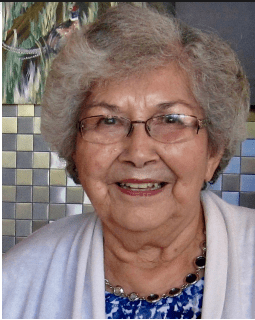 Laura (Motschman) Boyd
New to Livestream? Watch the tutorial.
Laura (Motschman) Boyd
Laura A (Motschman) Boyd 99, long time resident of Richland WA, died peacefully on January
4, 2021, at Whatcom Hospice House in Bellingham. Laura was born in Nenana, Alaska to
Natalia Meyitsetodelak Motschman and Richard Arnold Motschman in August, 1921. The 8th
of 9 children, Laura lost her father at the age of 13 and her mother at 14. She and her 2 sisters
stayed in the house built by their Dad in Fairbanks, next door to her oldest sister Jessie. Her
oldest brother Harry lived with them for several years, to care for them.
She graduated from Fairbanks High School in 1939 and attended Univ. of AK-Fairbanks for one
year, where she was on the women's basketball team. She moved "Outside" in 1940, taking a
steamship from Valdez. She intended to start nursing school, but plans changed and she lived
in Portland OR with her brother Harry. It was there she met the love of her life, Jack L Boyd. In
1942, she took the train by herself across the country to Norfolk VA where he was stationed.
They were married on October 24, 1942, a date she always celebrated.
They moved to Richland in 1946 (for a 'couple years') until she moved to Bellingham in 2015.
Their two children, Larry and Joanne, were born at Kadlec Hospital. Laura volunteered in the
Children's Orthopedic Guild, St. Jude's Guild of the Catholic Church, Kadlec Auxiliary, and
Richland Garden Club. She often was on the board or held office in these groups. She sat at
the front desk of Kadlec Hospital once a week for 60 years, and the Poinsettia Sale was one of
her special projects. She was there enough, that a fond memory is her 3 year old
granddaughter telling people her grandma was a doctor. She also had an eye for flower
arranging and was the family's "go to" person on special occasions. She enjoyed playing
bridge and golf in several groups (women's and couples'). The couples' golf group took fun
trips to California, Montana, and Palm Springs. She also liked playing the slots at local casinos
with friends.
She was an accomplished seamstress-both clothes and re-upholstering. She always had time
and energy for a trip. When kids were little there were lots of camping/boating trips to Priest
Lake, Hayden Lake, Mt. Rainier, and the OR coast. After Jack retired they traveled to Europe,
the Far East, and across the states. They also enjoyed time at their house on Hayden Lake,
built by their son, Larry. After Jack passed in 1991, she continued to travel, both with family
members and good friends, including train trips, cruises, and Elderhostel stays. She took her
grandkids to Alaska to visit her home and relatives. She really enjoyed frequent family trips to
NYC, Alaska, Boise, Austin, Eagle Crest in Oregon, and Disneyland. She enjoyed her last
Disneyland trip at 97. In later years she delighted in being with her great grandsons, reading
and playing card games. She's remembered fondly as generous, friendly, and easy-going. She
was a meticulous bookkeeper. Her grandkids knew if they wanted her to buy anything for them
it had to be on sale. She loved a good shopping trip.
She is survived by Larry of Bend, OR and Joanne of Bellingham WA.; her grandchildren Kate
(Kyle) Rajsich of Boise, and David (Kirstin) Boyd of Austin; great grandsons Brooks, Titus, and
Isaac Rajsich; sister in law Marilyn Motschman in Crescent City, CA; her nieces and nephews
Jackie, Diane, Carol, Richard, Dorothy, and Dena of the Dahoney family, in NY. and Jim, Kathy,
and Barbara, of the Meyers family of Anchorage and California, Marianne of the Motschman
family of CA, and Jerry and Marie Motschman originally from Anchorage.
She was preceded in death by her beloved husband Jack, and her brothers Harry, Fred,
George, and Charles Motschman; and sisters Jessie Anderson, Nellie Motschman, Minnie
Dohoney, and Marge Meyers; beloved niece Bernice Desmond; nephews Tom Meyers, Chuck
Motschman and Dick Anderson. The family would like to thank The Willows and Silverado for
their loving care and attention. She appreciated and enjoyed both residences and the kindness
of the staff and her neighbors.
Memorial Mass at Christ The King Church 11am-12pm in Richland, WA
Inurnment Service at Einan's at Sunset Gardens, 915 Bypass Hwy, Richland, WA starting at 12:30pm
followed by reception at Events At Sunset 1:30pm – 3:30pm
Your mom was always such a sweet, kind and beautiful lady. Will always remember living next door and the kindness your mom extended at some difficult times. Hope she's reconnected with my parents now.
Our Condolences to the Family . When Laura would come into our Restaurant she was always SO pleasant and sweet to talk with . Such a Pretty lady .
The Sterling Family
Larry,
I am sorry to hear of the passing of your mom. It's hard, at any age Know he and I are there for you in spirit, anyway. Please don't call him as it would only confuse him at this time. My number is 509-531-9254 if you want to hear more, after things get back to normal for you. Helen Zinn