FIND AN OBITUARY
Service information is posted on our website only with approval from the family.
If you are seeking information not listed below, please contact us.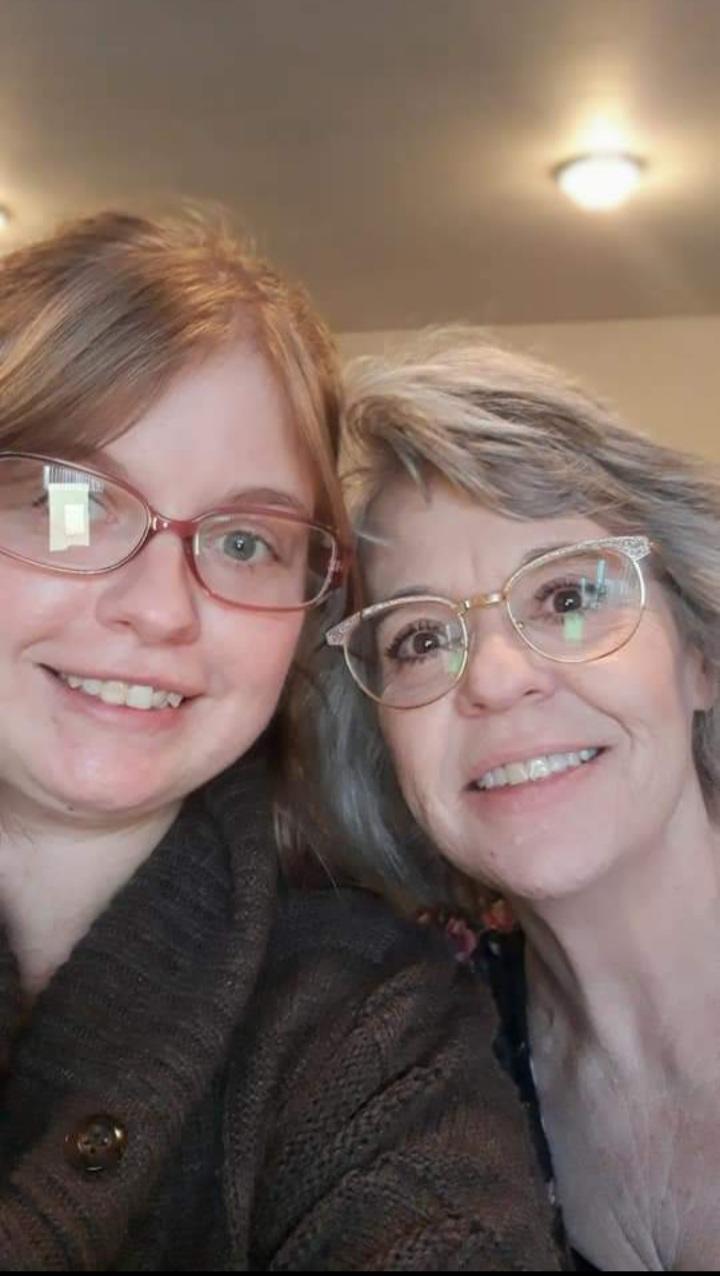 Sherry Hopewell
07/02/1960 — 08/19/2021
From Kennewick , WA
New to Livestream? Watch the tutorial.
Sherry Hopewell
Sherry Rae Hopewell Obituary Sherry Rae Hopewell then Hogue was born July 2nd 1960 in Baker, Montana to Dale Hogue and Peggy Askin Hogue at the time. She has one older sister Darla Matter. And baby sister, named Caren Lavenger. She also has two half siblings a baby sister ShaLee Zitur and baby brother Casey Hogue. She also has two brothers in laws that she considered just her brothers James Matter and Jack Lavenger. She has two Sister in laws Ginny Love and Maggie Walters and also her Step-Dad Rex Tanner. She has 9 nephews, James "J" Matter, Drew Matter, Jerry Strong, Michael, Mark Hopewell, Jacob Love, Matthew Walters, Zach and Bowen Zitur. She has 12 nieces Daniel and Lindsay. Stormee Welzien, Keylee Engblom, Laycee Lavenger, Laura Matter, Kaila Strong, Kaleigh Kirschbaum, Christina Carlson, Kady Dooling, Anndrew Dooling, Kyleigh Walters and Jeanie Hopewell and several great nieces and nephews. She leaves behind a son Aaron Stepper and two daughters Cori and Tarah Stepper, and also her daughter in law Amanda Stepper. A son in law Johnny Valdepeña, her three children brought her great joy with their own children her Grandchildren. They are Cori's children, LaShay and Darius Wright, Cassius and Mori Garcia. Aaron's children are Audrey, Alexis, and Andrew Stepper. Tarah's children are Rylan Stepper, Francisco and Madelino Valdepeña. Sherry Rae was a spit fire and never held back her opinion. She loved laughing, having a good time and cruising with some good music. She also enjoyed on occasional ride on a motorcycle. She always gave it her all in everything she did. She loved her family with all she had and fought hard to stay here with us. She has been sick awhile but last October 2020 they decide to find out what was hurting her. They found a mass of ovarian cancer that grew on her small intestine. She had many battles from then on. In May they tried to fix her small intestine after several attempts; finally closed her up, only for a new hole to form. She decided to come home to be with us. She went to Heaven August 19th 2021. She was truly a blessing to anyone who met her and she will be deeply missed by all who had the pleasure of meeting her. She was greeted in Heaven by many family members and gets to be with her late husband Matthew Hopewell who passed in 2010, also her Grandson Mori Garica, niece Christina Carlson and brother in law Franc Hopewell and her Grandparents C.L. Askin and Shirley Askin, as well as her Hogue Grandparents and several Aunts and Uncles.
Sherry, I never met you, Aaron is amazing, he misses you. May you Rest In Peace.
Hi Mom, I am really missing you. You are my best friend. I love you very much. Thank you for teaching me not to care what other people think and to shine bright in your own way. You are the strongest woman I have ever known. When are you coming to visit me to tell me how beautiful heaven is? I'm going to be okay. I just have to climb this mountain of sadness and loss of your love. I know you are watching over me now and I have the most bad ass guardian Angel now. I look forward to the day I can hug you again and talk to you about everything you weren't here for as time goes by. Thanks for bringing me into this world and loving me through all my crazy. Fly high with the Angels. Til we see each other again.
We loved you fiercely. As often as you scared the life out of me, you made me laugh with your spirit. The world is a smaller place without you in it.
To my distant cousins thoughts and prayers to you all now. Much love your cousin William Askin
Sherry,
My heart aches for your family. I pray you are at peace and although extremely difficult I hope your loved ones find peace. You were such a bright spirit and a joy to be around. I loved your goofy self and your beautiful smile. You will absolutely be missed. 💕🙏🏻
You really were a great time and always shining! I hope it's beautiful up there! Love you and you will be missed!
Your battle is over. Prayers for your loved ones and friends.
May you lay easy lady cause your soul will never sleep. Love you so much.
We love you so much, Aunt Sherry! You will forever be missed.