FIND AN OBITUARY
Service information is posted on our website only with approval from the family.
If you are seeking information not listed below, please contact us.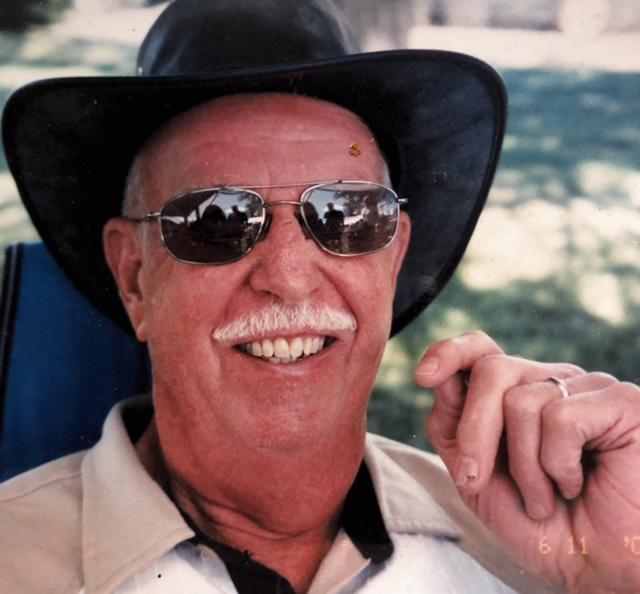 Virgil James Warren
01/14/1933 — 08/26/2021
From Kennewick , WA
Watch Service
Watch Viewing Service
New to Livestream? Watch the tutorial.
Virgil James Warren
Our Lord called Virgil James Warren home on August 26, 2021, 12 days short of Virgil and Rita's 64th Anniversary.
Virgil was born January 14, 1933 to Charles Benjamin and Mildred Catherine (Brandenburg) Warren, at home in Mabton, WA. He was the oldest of 7 children.  He went to school at the Glade and graduated from Mabton High School in 1951.
After graduation, he worked for the Marathon Co. in Sunnyside, WA. until l962, when he started to work for General Electric Co. at Hanford as a Security Guard out in the Hanford area.  While in security he applied and landed a job with G. E. as a computer operator. He continued in that computer field with Computer Science Corp, Westinghouse Co, and Boeing Computer Services.  He held the positions of computer operator, supervisor and was on special assignment in the labs at his retirement in January l995.
Virgil met Rita Ann Schrank on a blind date in August of 1956. They were engaged on April 6, 1957.   Virgil was baptized into the Catholic Church, August of 1957 and they were married on September 7, 1957 at St. Joseph's Catholic Church in Sunnyside, WA. They made their 1st home in Sunnyside, WA.  God blessed them with 5 Children in 8 years. In l968 they moved to Kennewick, WA to make their home closer to Virgil's work. And in April of 1975 they were blessed with another very special child, Dale.   Dale's birth led to an honor in 1990 in a letter from the Director of ARC, stating "The journey of a handicapped child is one of many obstacles and mountains to climb.  You as parents have helped to make the road a little easier for your son and others to follow.  Your child is indeed special but you are indeed very special parents."
Virgil was an active member of the Parish of the Holy Spirit in Kennewick.  He served his Lord as a Eucharist Minister, usher and with the Knights of Columbus.  He lived his Cursillo Weekend March 1993 and continued to be involved as an active member of that movement working on many Cursillo weekends, in the School of leaders and a past member of the Secretariat. He lived a grace-filled life full of compassion and understanding that is enviable.
He was an active member of Knights of Columbus, becoming a 4th Degree Knight on January 20, 2007.   He held the office of family director and lecturer for many years.  He enjoyed working in the Knight's Waffle Cone booth with his fellow Knights and their families during the Water Follies and at the Fair.
In 1999 Virgil and Rita received the honor of being the Family of the Year for Washington State from the Knights of Columbus.
Virgil dedicated his life to his family.  As a teenager, he helped his parents to support his younger siblings. As a husband, he cherished time with Rita.  After almost 64 years of marriage, they were very seldom separated.  He was more than a husband, he was Rita's best friend and partner. As a father, he self-sacrificed to ensure his kids received a Catholic education and support in any activity the kids participated in. He set the example on how to raise a family. He attended as many sports events as he could (oftentimes with minimal sleep due to his work schedule), taught his sons how to hunt, spent free time with family enjoying walks and bike rides, showed how to appreciate the woods and ocean, and provided guidance, love and support, His children recognize and appreciate the opportunities they had because of his sacrifices.   As a grandfather, he loved spending time with his grandchildren.  Each one could bring a twinkle to his eyes with just a smile or hug.
He was proceeded in death by his beloved daughter, Dawn Marie Warren, 2012, grandson Mark Virgil James Warren, son-in-law, Tom Rucker, father, Charles Warren, mother, Mildred  (Brandenburg- Warren)  Kelly, brothers Dennis, Fred and Bob Warren,  brother-in-law, Robert Gimlin, sister-in-law, Vi Warren and cherished Uncle Fred Brandenburg.
He is survived by:
His wife of nearly 64 years, Rita; Children Deborah Rucker, West Richland, WA. Ernest (Ronda) of Kennewick,WA., David (Bobbi), of Kennewick, WA., Doreen Warren-Priest (Shad) of Boise, ID., his Special Son, Dale and Joel MacKay (Dawn Marie's soulmate);12 grandchildren Kevin (Venessa) Sommer, LeAnna Turner, Joshua Corke, Justin (Cally) Corke, Ryan (Cheyenne) Corke, Chandal Corke,  Robert Warren, Leslie (Corey) Bilow, Michael Warren, Elaine (Anthony) Moore,  Christopher (Cherice) Warren, Kelsey (Shane) Cherry, and step-grandchildren; Great grandchildren Landon, Caleb, Layla Dawn Marie, Gauge, Tristan, Zachary, Emery,  Brea, Avery, Charli Mae, Danner, Kloie, Zooey, Daphne, Henry, Elliott, Ethan, Noah, and step-great-grandchildren; His sister Charlene Gimlin Cortez (Rudy), Grandview, WA. Brothers, Donald, Richland, WA, Wayne (Cheryl), Washaugal, WA; A great number of nieces, nephews and cousins;
Some very special friends in the Catholic Cursillo Movement and members of the Knights of Columbus Council # 10653, Knights of the Parish of the Holy Spirit Church.
He was a blessing to all those who got to know him.  He will truly be missed for his compassion and his dry sense of humor.
In lieu of flowers, the family wishes memorial contributions be made to Holy Spirit Knights of Columbus 7409 W Clearwater Ave, Kennewick, WA 99336-1643.
Rosary will be held on Wednesday September 1 at 5:00 at Holy Spirit Catholic Church in Kennewick. Funeral Mass will be held on Thursday September 2 at 12pm at Holy Spirit Catholic Church in Kennewick.