FIND AN OBITUARY
Service information is posted on our website only with approval from the family.
If you are seeking information not listed below, please contact us.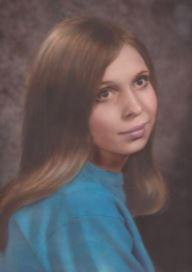 Linda Last
02/07/1953 — 09/11/2021
New to Livestream? Watch the tutorial.
Linda Last
LINDA DIANE (MAGUFFEE) LAST
Linda Diane (Maguffee) Last, 8668, passed quietly into eternal life late on the night of September 11, 2021, in the grasp of her beloved husband and forever life partner, George Vincent Last.
Linda was born February 7, 1953, in Richland, Washington.  She was the youngest of five children born to Woodrow and Dorothy (Javaux) Maguffee.
Linda graduated from Richland High School in 1971, where she met and started dating, George.  Following high school graduation, she attended Columbia Basin College, completed medical receptionist training, and worked for Lerner Shops clothing store.
On November 17, 1973, she and George were married.  They moved to Pullman, Washington where George was attending collegeWashington State University.  In 1974 they had their first child, a girl they named Shannon Marie.
After graduating in 1976 they moved back to Richland, where George started his long career at the Hanford Site and the Pacific Northwest National Laboratory.  Linda worked briefly at Lerner's and Rosauers Supermarket and then started her long-term (28-year) career as a teller supervisor for Gesa Credit Union.  In 1978, they had their son, Aaron George.
Linda's happiest times were those spent with her family, especially during birthday and holiday celebrations, family vacations and camping trips.  As their children grew up, moved out, and had children of their own, Linda and George spent a lot of time travelling – often to go see their children and grandchildren or join them on family adventures.
Linda retired from Gesa (in 2006?August 2008) and then went to worked part time as a medical receptionist for Doctor Albertini, before fully retiring in ????.at the end of   2011.
She fell ill in 2015 and continued to have recurring complications and setbacks the rest of her life.  To help cope with her illness, she took up knitting and entertained herself with cooking shows and cookbooks, often trying out new recipes.  Linda spent time dreaming and exploring a potential new travel trailer, that they purchased in early 2016.  George retired a few months later and they took many trips – some as far away as Mississippi – exploring national and state parks and Oregon Trial Trail sites.  She loved her "tiny house".  During the summer and fall of 2020, her symptoms returned and continued to worsen.  Eventually, in late August 2021, she was diagnosed with stage 4 pancreatic cancer.  She succumbed to complications following her first round of chemotherapy and passed away late on September 11, 2021, with her husband at her side, her hand in his.
She had a strong faith in God and was a life-long member of the Church of the Nazarene.  She loved to read and was a faithful partner and companion for her husband, joining him.  She and George went on many camping and RVing trips, numerous sightseeing, geologygeology or EearthCcaching adventures, and toward the end, nearly daily car rides.
She is survived by her husband of nearly 48 years, George V. Last, their two children and five granddaughters.  Her daughter is Shannon Sturgis (Ryan) of Phoenix, Arizona.  Her daughter's family includes granddaughters Hannah Javaux, Claire Elizabeth, and Grace Anne.  Her son is Aaron Last (Krista) of Portland, Oregon.  Her son's family includes granddaughters Lola Rose and June Adele.  She is also survived by her older brother Stanley Neal Maguffee (Kandi) of Richland, Washington.
She was preceded in death by her parents Woodrow and Dorothy Maguffee, siblings Shirley J. Maguffee and Ronald Boyce Maguffee, sister-in-law Francis Jane Maguffee and niece Krista Marie Maguffee.
She was a strong, wise, and caring woman.  George often said she made him a better man.  She contributed to several charities and often gave money to those asking for help on street corners.  She had her flaws and missteps as we all do, but she tried not judge and harbored no ill will to anyone.  She was always a loving wife, mother, mother-in-law, grandmother, sister, sister-in-law, partner, companion, and friend.  She is missed by all those who knew and loved her.
A limited memorial service will be held at 1:00 p.m., Saturday, September 25, at the Richland Church of the Nazarene, 2500 Jericho Rd, Richland, Washington.  Due to increased COVID concerns, we ask that only family and close friends attend the memorial service and practice appropriate masking and social distance protocols.  Others can may express their condolences via her online guest book at https://www.sunsetgardenstricities.com/obituaries/.
George and Family,
May you find comfort in your memories, each other, and God. My loving prayers and condolences to you all.
My thoughts and prayers to the close friends and family of Linda. She hired me 28 years ago as a teller for Gesa Credit Union. I so enjoyed working for Linda. She was a wonderful boss and a great lady who loved for family. She will be missed.
RIP
We are truly sorry to hear about Lindas passing, what a void she leaves in our world, I always looked forward to seeing her when she worked at GESA and did enjoy time with Shannon and Ryan and their beautiful family. Know we will see her on the other side, Will be offering the mass I attend every year on September 11th for her and family and friends as long as able,
GOD bless YOUall
loving LIFE,
Winnie&Carl Zeamer
I'm so sorry to learn of your loss George. Been a lot of years since I've seen you and Linda. My condolences to you and your family
Tears are prayers, too. They travel to God when we can't speak. Psalm 56:8
Linda was a Wonderful friend and the love she showed was always kind and caring.
I met Linda when we were in high school and we worked together, too. Linda has given so many loving memories to hold on to. I'm so grateful for her gift of friendship.
Lots of Love and Prayers to her George and family always.
George, Shannon and Aaron, You and those beautiful grand daughters were Linda's pride and joy. It was so fun to see her light up when she spoke about her family. She and I became friends in middle school and later we spent many hours during high school driving in her maroon VW, down Lee Blvd past Zips and Payless parking lot, then over to Kennewick. That was the beginning of a 50 year friendship that we were blessed to have. Linda was beautiful, wise, down to earth, and kind. My family moved 1700 miles away but our reunions together were always like we hadn't been apart. I am blessed to have had Linda in my life. With her help. some tough times in my life were made easier . May Linda experience peace , joy, and love now in her heavenly home. I look so forwaed to seeing her again someday.
I am so sorry for the loss of your dear Linda; George, Shannon, Ryan, Hannah, Claire, Grace, Aaron, Krista, Lola, June, Stan, and Kandi. Linda was very proud of her family. I worked with Linda at Gesa for years. Linda was a very sweet lady and wonderful teller supervisor. I didn't work in the same department, but everyone loved her and often commented how good she was to work with. Praying for all of you at this sad loss.
George and all the family:
I am so sorry for your loss of Linda and sending prayers. She was an example of faith, hope, and love. Her legacy made a difference in so many lives.
George, Stan and all family
Linda was very loveed will be missed
Fondly remembering the time we had together as a family
Praying for all of you
Dear George and family,
I was very saddened to hear of Linda's health issues and passing. You were blessed to have 48 years of marriage with her as well as children/grandchildren. I'm sure she was an incredible wife, mother, and grandmother.
When I was in Gesa and saw her I would always wave to say hi and was happy when she had a moment to chat. I know how much she will be missed by family and friends.
Take care and God bless
Our condolences to George and family. You are in our thoughts
Aaron and Shannon-I am sorry you have lost your dear Mom. She was a the anchor at GESA and I always enjoyed seeing her there and chatting about our kids. You were lucky to have her and you will miss her every day.
George rest assured that Linda's giving spirt and kind he art will live on. We met in High School and did have some fun together.Think I remember her kindness better later than high school.I know she'll be missed by all that knew her . Rest in peace Linda
It is hard to say goodbye to Linda, who has been in my life since the 7th grade. Wee spent countless hours going to movies, swimming at the Richland "Big pool", horseback riding in West Richland and riding on carnival; rides when it came to town.
As we grew up, our contact with each other was not as frequent as it once was, but our friendship bond was always strong.
Linda…thank you for the many memories and a wonderful friendship. Rest in peace my dear friend.
My prayers and condolences to George and to their families. 🙏❤