FIND AN OBITUARY
Service information is posted on our website only with approval from the family.
If you are seeking information not listed below, please contact us.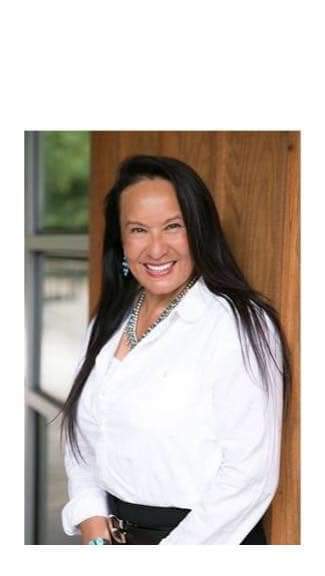 Roxie Schescke
01/16/1962 — 09/12/2021
From Richland Wa
Watch Service
New to Livestream? Watch the tutorial.
Public Viewing
Starts:
Fri, September 17, 2021, 9:00 am
Ends:
Fri, September 17, 2021, 11:00 am
Location:
Einan's At Sunset Funeral Home
915 Bypass Highway Bldg. H Richland, WA 99352
Funeral Service
Starts:
Fri, September 17, 2021, 11:00 am
Ends:
Fri, September 17, 2021, 12:00 pm
Location:
Einan's At Sunset Funeral Home
915 Bypass Highway Bldg. H Richland, WA 99352
Graveside Service
Starts:
Fri, September 17, 2021, 12:00 pm
Ends:
Fri, September 17, 2021, 1:00 pm
Location:
Sunset Gardens
915 Bypass Highway, Richland, WA 99352

Roxie Schescke
Roxie Schescke (Tacina Waste Win) age 59, passed away on Sunday, September 12, 2021 in West Richland, Washington surrounded by family.
She was a caring wife, mother, grandmother, great grandmother, sister and friend to many. She leaves behind her a legacy that is almost too extraordinary to put into words. Her impact stretches further than the life she created for her loved ones but extended to many more than she will ever know. She was a true role model, community leader, and inspirational business leader . As a Native business owner she proved that we are not limited by our circumstances, with compassion  and perseverance we can overcome anything.
She was born In Omaha, Nebraska on January 16, 1962 but spent her youth in Gothenburg, Nebraska. She has always been an extraordinarily hardworking woman and spent much of her time raising her beautiful family and creating the greatest possible life for them. It was on March 8, 2002 that she married her best friend and love of her life, Tim Schescke. From that point forward it was undoubtedly clear to anyone that came into contact with them that true love certainly does exist. It was in 2005 in Niwot, Colorado where the couple created their business, Indian Eyes LLC. She would go on to achieve many unbelievable things, from being named the National Native Woman Business Owner of the Year to serving on a board for the White House Office of Intergovernmental Affairs. She was involved in countless fundraisers and community projects. She helped raise money for Bikes for Tikes, which provided bicycles for local and Tribal youth. After Hurricane Katrina, she and her team spent 2 years cleaning and rebuilding the city of New Orleans, Louisiana. Giving back and helping others was always important to Roxie, " Never forget where you came from, and always give back where it's needed".
Her Lakota name is translated as "kind hearted woman/generous woman" – Tacina Waste Win.  She was a true Lakota warrior. As a proud Lakota woman, she strived to bring awareness to life on the reservations.  Whether it was donating bicycles to kids, or taking school supplies to elementary students, she always found a way to leave a lasting impression on everybody she met.  Roxie was a true advocate for children.
Above all Roxie cherished the moments she could spend with her huge family. She was truly the anchor of  her family and she will be missed dearly by all. Roxie is survived by her husband Tim Schescke. Her children; Stacia Darling and significant other Kent Heisler, Elijah Donner and spouse Jessica Donner, Justin Schescke and spouse Carrisa Schescke, Joe Schescke and spouse Lala Schescke. She also leaves behind grandchildren; Dominick Loibl and spouse Rachel Loibl, Ethan Loibl, Karliegh Earll, Xavier Donner, Mackenzie Bogus, Maddison Bogus, Naven Homann, Noah Donner, Fisher Schescke, Aalycia Schescke, Waylon Schescke, Mika Schescke, Wyatt Schescke. Great Grandchildren; Liam Loibl, Brantley Loibl, Stella Loibl, Skielynn Loibl. Lakota Parents; Leroy and Bertha. Sister; Patricia Cunningham.Brothers; Rico Enberg, Roger Sr. and Kathy Earll,  Tuffy Morrison (Tricia, Remedy, Kelsey), Leroy Jr. (Megan, Luka, Makya and Kylor) Ashley (Bryson and Braydyn) As well as a long list of cousins, nieces, nephews, and friends.
She is preceded in death by her parents Beverly and Kenneth Earll, her father-in-law Raymond Schescke, grandmother (Unci) Christine Longwarrior-Dunham, nephew Levi Jester.
The funeral will be at Einan's Sunset Funeral Home at 11 am on Friday September 17, 2021. The viewing will be from 9 am to 10:30 am at the same location.
The family has expressed In lieu of flowers, donations would be appreciated to support native children. Roxie was an avid supporter for providing school supplies to children across Native American Tribes.  Donations can be made to Indian Eyes – Attn: Children's Fund or by contacting Eva Casperson @ 509-542-1114
The family has expressed In lieu of flowers, donations would be appreciated to support native children. Roxie was an avid supporter for providing school supplies to children across Native American Tribes.  Donations can be made to Indian Eyes – Attn: Children's Fund or by contacting Eva Casperson @ 509-542-1114
So very sad for me to hear of the passing of Roxie. I worked for Roxie and Indian Eyes in 2007 at the Savannah River Nuclear Site in Aiken, SC. I'll never forget meeting Roxie for the first time. Not only was she a beautiful woman but a beautiful person who cared deeply for everyone working for her. My prayer is that the family will be held by the loving hands of our Saviour Jesus Christ and that the legacy of this wonderful woman will live on.
I didn't know you had well but I have worked on your house now you're up in a new house making rest in peace and strive
Roxie was such an amazing example! We appreciated the relationship we established with her and her family! We are all truly better for knowing her. Sending lots of prayers your way! ❤️😢🙏🏼
I am so sorry to learn that Roxie is no longer walking with us; she was truly kindness incarnate.
So sorry to hear of Roxie's passing. I heard about it today. I enjoyed working with she and Tim when they were affiliated with HKA. She was an extremely kind and generous person to me, both she and Tim and I was happy to support their efforts on the Mox project when we worked together. Prayers up to Tim and her family
I had the honor and privilege of meeting Roxie through my profession as a banker, but what made that even sweeter, was that we became friends. Roxie is truly one of a kind and I always wanted to be just like her! She inspired me not only professionally, but personally. Her engagement in the community in which she lived, as well as where she was from, was always something I admired. She encouraged me to listen to my callings and follow my passion. We shared a lot of common interests and always turned a quick business call into a longer chat about life. I will always revere her wise words and guidance, kindness and grace. She has left an indelible mark on me, and I know for certain, one on so many countless people. The ripple effect of her generosity will touch so many for generations to come. May your spirit run wild and free, sweet Roxie…you will be deeply missed but never forgotten. Let us all honor her legacy by sprinkling kindness everywhere.
I'm so sad to hear about Roxie leaving all of our lives. What an amazing human being that I will miss deeply. My deepest condolences to Tim and the whole family, my thoughts are with all of you. You will always remain in my heart…love you Roxie!
Our community has lost an amazing woman and community leader. She built Indian Eyes from her own vision of what is possible. My deepest sympathy to all the members of Indian Eyes, and to Roxie's family.
I am so sorry to hear of losing beautiful Roxie. She was an amazing woman. I am very sad but pray she is in a good place spreading her wings.
So sad to hear of Roxie's passing. She will remain an inspiration for many. Condolences to her family and friends.
Our deepest condolences to Roxie's family during this time of sorrow. You are in our thoughts and prayers.
I am so sorry for the loss of this marvelous woman. My thoughts and prayers are with you and your family.
–Billy
You will be missed dearly Sis. I love you
💔Cookie
I never got the chance to meet you but, was planning a trip out there in the next couple months once Eli and Jessica got settled into their new place. We heard many stories from Eli about all the amazing things you did for others.
Your family is in my thoughts.
We met when you brought your vision of engaging our community for a cause and a friendship grew. You brought such energy to a room. What an impact you had on my life. I am forever blessed to have known you. I will miss you always.
The world lost a bright and powerful light. Rest In Peace. Sending prayers of peace and healing to her family
Thinking of you all. I know she has left many memories for everyone she knew to cherish. She will be missed. Love you all!
My deepest condolences to Roxie's family during this time of sorrow. You are in my thoughts and prayers. 🙏🏼
Roxie, you were a force. Caring, generous, and never afraid to speak the truth. Just as you have inspired me, you will touch many generations to come. I'll miss you, my friend, but I'll see you in Luchenbach.
Roxie,
Thank you so much for everything. Your lessons in kindness, hard work, and generosity are some that I will forever hold with me. You were a light in so many lives. My heart goes out to her family during this time.
My heart breaks for Tim and the family, Roxie was an amazing woman and business person. Y'all are in our prayers and she will remain in the hearts of so many she impacted.
Bill and Jamie Crump Thebert
Our deepest condolences go to all of Roxie's family. Her light will forever shine on.
Jon, Staci, Cameron, Chloe, & Carson Sitorius
When we met Roxie …our entire family instantly loved her beautiful personality ..her charming ways & loving heart.
She has left all of us with such happy & fun memories of her to hold dear to our hearts forever. She was so kind & full of graciousness & open arms whenever we got to see her. We will continue to share those memories of her & think of her often. It was a great honor to have known this beautiful Lakota women . We will truly miss her .
We love you Roxie
To the Scheske family, all the members of the Indian Eyes family and all the friends and relatives of dear Roxie…My deepest sympathy to all! Roxie was an amazing individual that I always respected and admired. The world is a better place because of her! I feel so fortunate to have known her.
Rest In Peace Native Barbie!
You will be missed!
To beautiful soul and brilliant lighting love marlayne and robin
My sincerest condolences to Roxie's family and friends. Roxie was a kind, generous and inspirational woman. She will be greatly missed.
We are very sorry for your loss sending thoughts and prayers for all the family 🙏🙏🙏
Roxy you were a true inspiration to me. I treasure the relationship I had with you personally and professionally. My life is richer for knowing you. My thoughts and love go out to Tim, Justin and the rest of your family and as importantly to your family at Indian Eyes. Much love – RN
Roxie was my friend growing up with children. We had many wonderful talks. She always had great ideas and was driven to put her ideas to life. Roxie had such a beautiful soul. I was blessed to have her as a friend. Roxie was so giving of herself and kindness that set her apart. She had this contagious Smile and I would always call her 'Foxy Roxie'. She was beautiful inside and out. Heaven gain an angel and left a hole in my heart. She will be greatly missed. Bless her family and pray they find comfort and hold all those great memories in their hearts. Love you Roxie. 💞
You will be greatly missed my friend. So many great memories of our younger years in high school and all our free time. You were always a great person with a good head on your shoulders, I always knew you would be exceptional in all that you do/did. Until we meet again…
She was an amazing woman that will be greatly missed. Her legacy will continue with her children. I love you all. Sending all my love and light.
A dear friend whom I've always adored and admired. Getting to know Roxie so many years ago was such a privilege. She was so driven and so positive and just always wonderful to be around. We had just recently connected after many years, was trying to plan a time to see each other. You will be so missed by so many my friend. I love you and will always remember your beautiful smile. Until we meet again.
Kate
Prayers for the family of Roxie. She was such a beautiful and kind woman. I know she will be terribly missed. Hugs being sent to all.
Our world was a better place because it were blessed with the powerful, intelligent, and always gracious Roxie Schescke. My deepest sympathy to her husband, her family and her Indian Eyes family.
The world has lost a truly wonderful soul. Roxie will be missed.
Roxie – The world has lost a powerful force for peace, democracy, and leadership. Your tireless role as a leader and advocate for so many will be missed. Your passing has left a gaping hole among the ranks of our indigenous people, but you leave behind a solid foundation for others to build upon. You have inspired me with your story, and I am proud to call you, my friend.
Roxie – your spirit is humbling, your heart so grand, your devotion to others so sincere. You will be missed by all who ever met you, and your kind and giving soul will live long in those who were so blessed to have known you. I will carry that honor in my own soul – may you rest in peace.
Roxie – I will miss you My Friend! Your People will miss YOU! Your level of dedication to your Friends, Family and Your People was always of the highest order! So AMAZING! So ADMIRABLE! I am sure you had much more good to do for all. I am very flattered nd proud to have known you in my life.
We are sad to see you go.
I wish your spirit to be at peace now.
Ken Hukari
Sorry for your loss. Deepest Condolences.
Roxie was one of my favorite people. Her energy, humor, kindness and energy will be so missed!
Aunt Roxie will be missed by so many! I will deeply miss her. Thanks for all the memories we have shared over the years.