FIND AN OBITUARY
Service information is posted on our website only with approval from the family.
If you are seeking information not listed below, please contact us.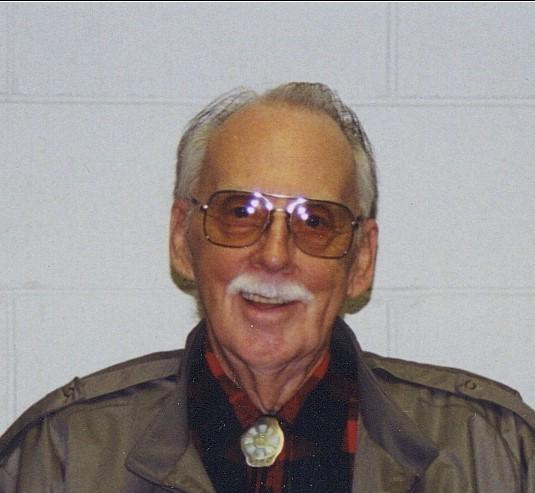 Vernal Buford Arnhart
06/15/1925 — 09/28/2021
Watch Graveside Service
New to Livestream? Watch the tutorial.
Vernal Buford Arnhart
Vernal Buford Arnhart, 96, former resident of Benton City, Washington, passed away peacefully on September 28, 2021, in Oregon City, Oregon. Vernal was born June 15, 1925, in Crabtree, Arkansas. He was the seventh-born in a family of ten children. Growing up in a large family, Vern was much more comfortable working in the kitchen with his mom than working outside with his dad and brothers. When Vern was eleven years old, he contracted rheumatic fever and spent one whole year in bed under the care of his mom. Because of the resulting effects of that fever, he was denied military entrance the first few times he applied, but went on to proudly serve his country in the U.S. Army from 1945-46. He would often speak of being seasick on his journey to Japan to invade which soon turned into an occupation force. After his military experience, he married the love of his life, Merle Rhoten, in May of 1949 and they enjoyed over 60 years together. They raised two sons in the family home. Vern retired from GSA as a mechanic/painter. In his free time, he enjoyed woodworking, coffee, baking, flowers, and helping people in need. Vern was an active member of the First Baptist Church of Benton City, serving in multiple capacities by helping with building projects, VBS, landscaping, and painting. The church steeple was not a favorite item to paint, and he enjoyed the day it was removed. Vern loved to laugh and was a kind and loving husband, father, grandfather (affectionately known as Papa), and friend. His laugh was infectious, causing those who heard it to begin laughing. Vern spent the last two years of his life on Hospice both in Bellingham, WA and Oregon City, OR. He was loved and greatly cared for by a number of dedicated people, including his two sons and their wives. Vern is preceded in death by his loving wife, Merle, whom he faithfully cared for in her last years. He is survived by sons Greg (Vicki) and Garth (Bonnie); grandchildren, Kyle, Michelle, Laura, Zach, Michael, Emily, Janeal, William, Tommy, and Caroline; several great-grandchildren; two wonderful nieces Linda Darling, and Marlene Velasquez and nephews Phil Harper & Doyle Jackson. Many fabulous friends and extended family who loved him dearly. A graveside service will be held on Sunday, October 3, 2021 at 1:00pm Einan's Funeral Home.
My husband and I loved Vern and Merle and have missed visits with them both since her death and his leaving Benton City. I lost my husband a year ago and just ran across this notice as I was looking over my husband's old obit! You boys and your families have my most sincere sympathy on your dad's passing but I know with certainty he and your mom are reunited and are rejoicing before the altar of God in heaven!!! God bless you all! Your parents will be greatly missed!!
Just found out that my Uncle Vernal passed away. I remember him and Aunt Merle visiting us in Salinas, CA several times. My father, Herman Boyd Arnhart, my mother Vangie.
Condolences to Greg, Garth and their families.
Nina Frances (Arnhart) Goss
Elbert, CO
He will be missed.
So sorry to hear about the last member of our wonderful family name going on to heaven. My prayers are for your healing. Loved when you all came back to visit. Connie Arnhart Goff
Oh my wonderful father in law … you were more like a Father than any man that ever raised me.
I will forever miss YOU , your laugh, and your funny sense of humor.
All the hours of caring for you, I will always remember Andy Griffin theme song echo in my ears.
I am forever grateful for you being the best Grandparent to Kyle and my girls. Your rippling effect of being so humble, your grace for patience and your love of God and giving back to people in need will always be remembered. You are loved by so many! We will miss so so much, but we know it was your time, and now it is your's and Granny's time again. Hold her close, we are excited to meet you all again one day. Rest in Peace Papa….I love you!
I do not have the words at this time to describe, uncle Vern, but I can say if I had the option to pick a relative from all the USA it still would have been Vern who was an example of what a Christian man should try to become.