FIND AN OBITUARY
Service information is posted on our website only with approval from the family.
If you are seeking information not listed below, please contact us.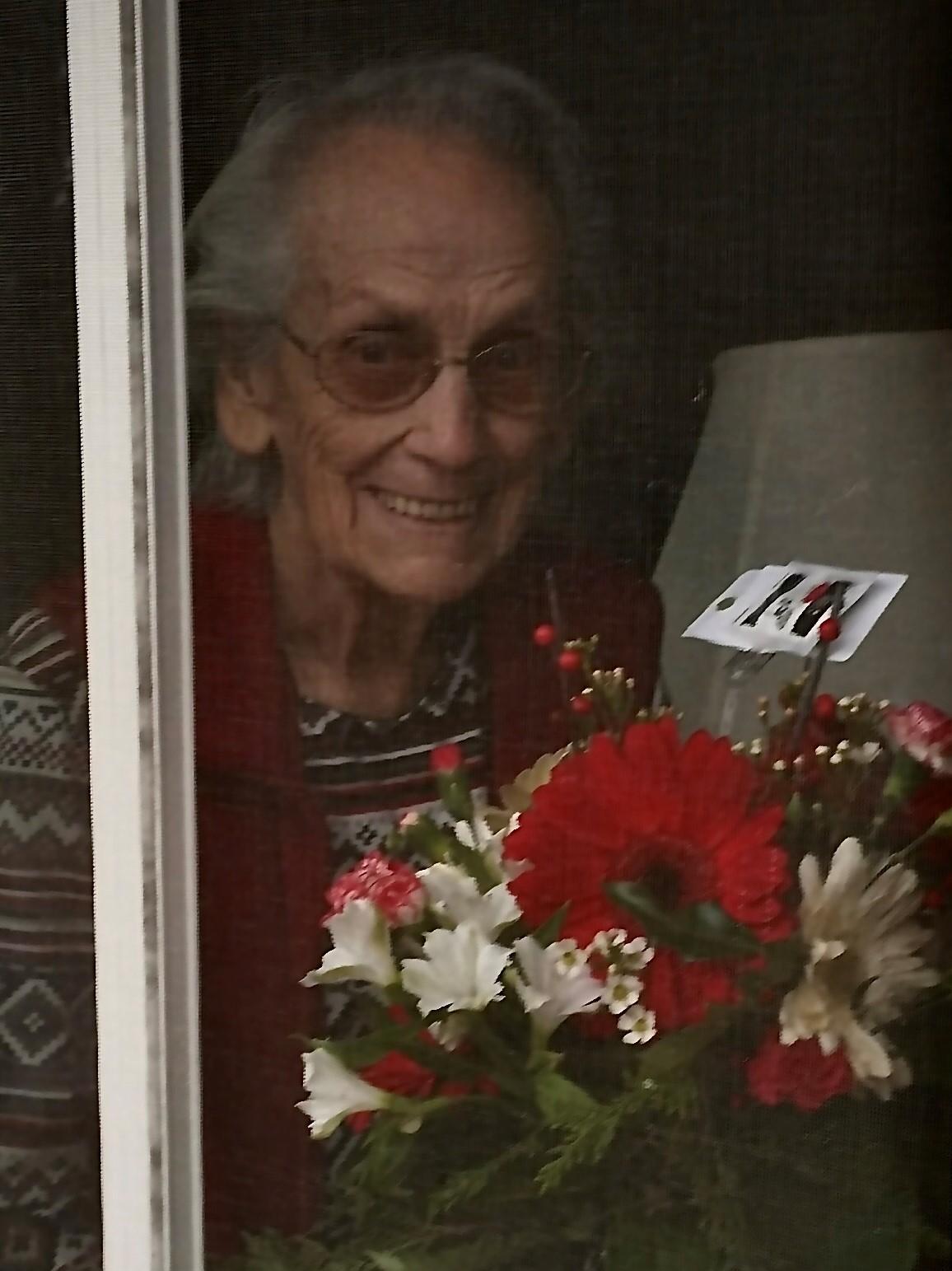 Barbara White Deobald
09/08/1927 — 10/10/2021
From Richland Wa
New to Livestream? Watch the tutorial.
Graveside Service
Starts:
Sat, November 6, 2021, 10:00 am
Ends:
Sat, November 6, 2021, 11:00 am
Location:
Sunset Gardens
915 Bypass Highway Richland, WA 99352
Funeral Service
Starts:
Sat, November 6, 2021, 11:00 am
Ends:
Sat, November 6, 2021, 12:00 pm
Location:
Central United Protestant Church
1124 Stevens Drive, Richland, WA 99352
Reception
Starts:
Sat, November 6, 2021, 12:00 pm
Ends:
Sat, November 6, 2021, 2:00 pm
Barbara White Deobald
On Sunday, October 10, we lost our wonderful and loving Mother, Grandmother, and Great Grandmother.
Barbara was born on September 8, 1927, in Lapwai, Idaho.  Her parents were farmers.  She shared memories of her youth riding the bus to the one room school she and her siblings attended, picking bugs off the potato plants, driving the horse drawn wheat combine, and the steps her family took to survive the Depression years.
When Barbara was a sophomore in high school her family moved to Kendrick, Idaho. This is where she not only met the boy next door, she met her husband of 56 years, Ted (Theodore) Deobald.  After marrying in 1948 Barbara and Ted moved to Moscow where Ted attended the University of Idaho.  Barbara remembered these years fondly.  She reminisced about working as a long-distance phone operator, being poor students, surviving the brutal winters, and riding the train home to Kendrick on the weekends.
After graduation Barbara and Ted moved to Richland, Washington, where they made their home for the next 71 years.  Ted worked at Hanford as a chemical engineer and Barbara started a new job, Mom to their five children: Becky, Peggy, Nicky, Barry, and Natalie.  She also served as chief gardener, cook, seamstress, and food preserver.  Motherhood and homemaking were her great joy, and she also patiently taught her children the skills that she enjoyed so much.  She was involved in her children's activities and volunteered for many community projects.  We all loved the days when Mom was volunteering to count ballots on Election Days because that meant we had the rare fun of watching Dad cook!
We all remember our family vacations with great fondness.  We took regular trips to Priest Lake, very wet trips salmon fishing at Ilwaco, fishing in the Potholes and the Columbia River, and water and snow skiing.  Barbara provided the best lunches for all these activities along with drying wet ski gloves, driving the boat, and setting up the sleeping bags.  Our family also took regular trips to Barbara and Ted's childhood homes in Kendrick, Idaho, where we had great times with both of their extended families.
She and Ted were staunch believers in higher education.  They generously funded their children's, grandchildren's, and great grandchildren's educations.  They established the Theodore and Barbara Deobald Scholarship at the University of Idaho for chemical engineering students.
Barbara was an avid bridge player.  She treasured the special friends that she made in all her bridge clubs.  She was a member of Central United Protestant Church where she volunteered at the salmon dinners and at Martha's Cupboard.  Barbara was active in Beta Sigma Phi, Hanford Retirees Association, and CUP book club.
Barbara is survived by her children Natalie Deobald, Barry (Kirsten) Deobald, Nicky (Clyde) Markey, Peggy (Pat) Aylward, and Becky (Chandler) Priebe; sisters Ann (Harvey) Dale, and Judy Thornton; grandchildren Christopher (Maggy) Priebe, Colin Priebe (Sandra Townsend), Alana Aylward (Jon Beeman), Sean Aylward (Kaitlyn Zenner), Zach, Rachael-Ann, and Sam Deobald, and CJ (Kelim) Markey; seven great grandchildren and numerous nieces and nephews.  Barbara was preceded in death by her husband, Ted (Theodore) Deobald, parents Ruth and Bill White, brothers Roy, Richard, and Jerry White, and treasured in-laws.
We all feel so fortunate that Barbara and Natalie were especially close.  For several years Natalie supported Barbara so that she could live independently.  Natalie was always on call to help Barbara or to care for her.  Natalie was more than a caregiver and a daughter; she was Mom's best friend.  Thank you, Natalie!
Barbara had spunk!  She showed that spunk when she flunked Hospice.  She was discharged from the Hospice House because she was thriving and lived two active, productive, and happy years at Prestige Assisted Living in Richland.  At Prestige she enjoyed the daily exercise class, the compassionate care from the staff, and her special friendship with Kay Brauer.
Barbara was witty, kind and always looking forward to meeting new friends.  She was interested in our adventures and activities; she took great pride in our accomplishments and always had the right words to encourage and support us.  We will so miss her love and support.
In honor and memory of Barbara Deobald, the family suggests gifts to Central United Protestant Church for the salmon dinner, the proceeds support missionaries (CUP Salmon Dinner, 1124 Stevens Drive, Richland, WA  99354) or to the Theodore & Barbara Deobald Scholarship Endowment at the University of Idaho.  Give on line at www.uidaho.edu/givenow and search in the designation field for Deobald or send your gift to Deobald Scholarship Endowment DE 255, c/o U of Idaho Foundation, 875 Perimeter Drive—MS 3143, Moscow, ID  83844-3143.
On Friday, November 5 there will be a viewing from 1:00 to 5:00 pm at Einan's Funeral Home.  On Saturday, November 6, a graveside service will take place at 10:00 am at Einan's Sunset Memorial Garden, followed by a celebration of life at 11:00 am at Central United Protestant Church, and a luncheon at Einan's Event Center at noon.
So sorry for your loss, Barry and family. Mrs. Deobald was my Cub Scout Den Mother and I have fond memories of collecting leaves for a project at your house under her guidance. Wonderful role model and pillar in our community.