FIND AN OBITUARY
Service information is posted on our website only with approval from the family.
If you are seeking information not listed below, please contact us.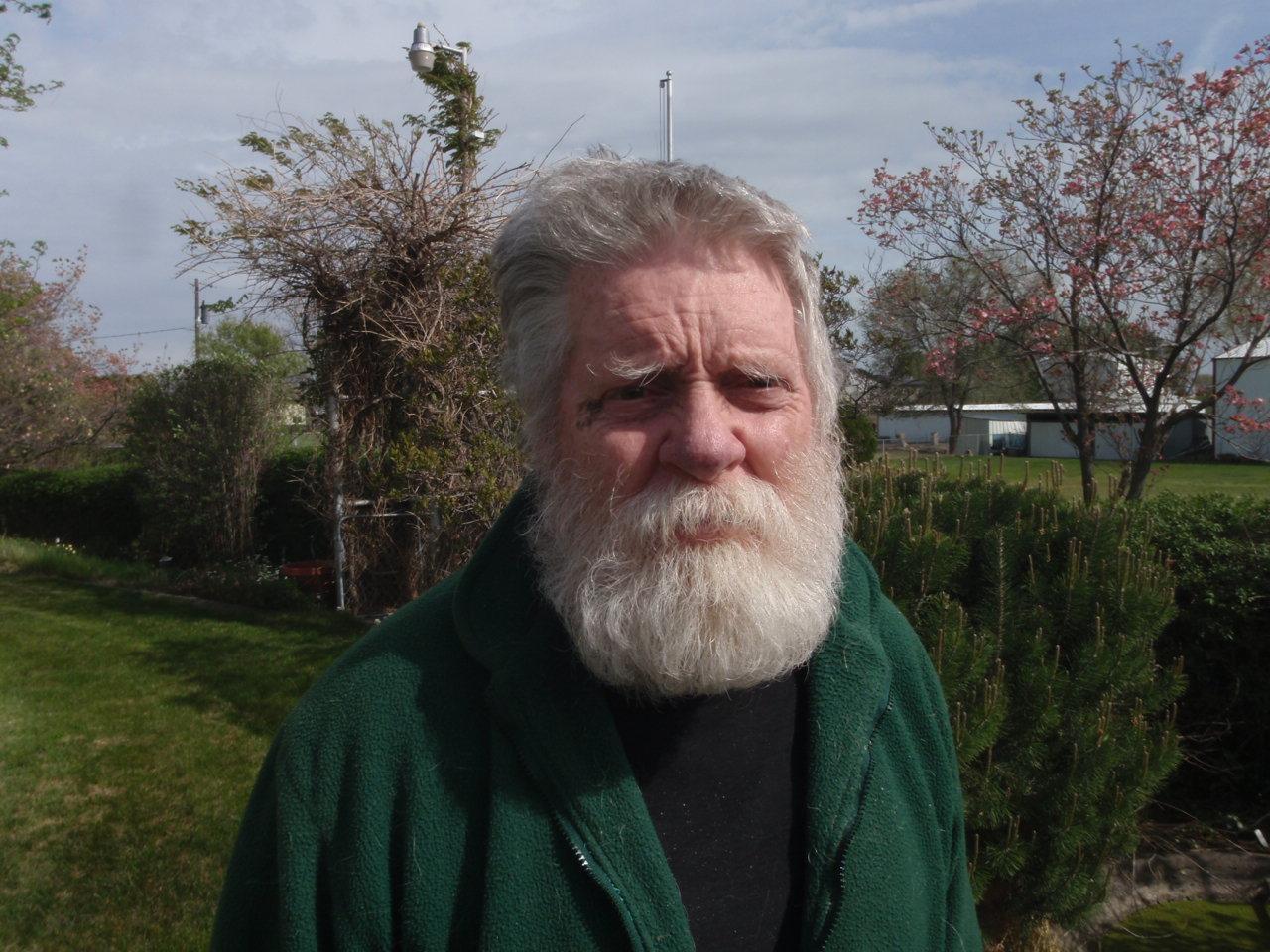 David L. Anderson
01/15/1944 — 10/04/2021
From Pasco WA | Born in Spokane, WA
Watch Service
New to Livestream? Watch the tutorial.
COL
Starts:
Fri, October 15, 2021, 2:00 pm
Ends:
Fri, October 15, 2021, 3:00 pm
David L. Anderson
David L. Anderson
15 January 1944 to 04 October 2021
David Louis Anderson passed away on 04 October 2021 at Chaplaincy Healthcare Hospice House in Kennewick, Washington.  He had had a second stroke in May 2021 and then contracted COVID-19 in September 2021.
David was born on 15 January 1944 to Mary Rose Egan Anderson and Jesse Harold Anderson at Sacred Heart Hospital in Spokane, Washington. His brother, Peter Joseph Anderson, followed him two years and three days later. David's parents were born and raised in Spokane as well, so David spent many years with his extended family. His "relatively famous" relatives included a great uncle who was a Jesuit priest who was fluent in languages and sleight of hand and worked with Native Americans in the Northwest; a great aunt who was a Sister of the Holy Names and president of Marylhurst College in Portland, Oregon; a grandfather who was a member of the Spokane Police Department; a grandfather who founded the Dempsey Hotel in Spokane; and a great grandfather who was the first sheriff of Spokane County and lived in the clock tower.
David was baptized and raised in the Roman Catholic faith, following the path of his mother's family. They were members of St. Aloysius parish and later St. Francis Xavier parish. David attended St. Aloysius school except for a gap in the early 1950's to attend Sacajawea Elementary School in Richland, Washington, when his father took a job on the Hanford nuclear reservation. In Richland David and his family lived in half of an A house (duplex) in the 1400 block of Kimball Street, where he met Jack White, a lifelong friend. David and Jack were enthusiastic builders of exotic sandwiches, hunters of wildlife in the drainage ditch that ran near Sacajawea school, and artists specializing in extra large facial views of insects, which apparently landed them in trouble due to their teacher's misinterpretation. Jack and David kept in touch for many years and last saw each other about one year ago.
David's family returned to Spokane where David completed St. Aloysius Grammar School, attended Gonzaga Preparatory School, joined the U.S. Army Reserve in 1961, and graduated from Prep in 1962. It was about this time that he developed a lifetime interest in shooting and hunting and became a water safety instructor, diving instructor, and a lifeguard at Liberty pool and Sinto pool. For a young man who sank like a rock, David was an excellent swimmer and although he could not dive well, he taught others to do so.
During active duty training and reserve training from 1961 until his honorable discharge in 1973, David was stationed at Fort Lewis in Washington and at Fort Ord and Camp Roberts in California. He received a Marksmanship medal and was a drill instructor, training young soldiers bound for the war in Viet Nam. One of the stories he told was of being dressed in his class A green uniform to meet a high ranking officer, but then crawling through the mud and the rest of the obstacle course with a soldier who was having trouble keeping himself close to the ground. He also said that while the rest of the barracks was listening to Jimi Hendrix music, he would sing "Where Have All the Flowers Gone" when walking guard duty. He later joined the Washington Army National Guard in1982, led a mortar platoon, and was honorably discharged as a sergeant first class (E-7) in 1991.
After graduating from Gonzaga Prep, David attended Gonzaga University in Spokane for two years. On 16 October 1965 he married Karen Adams, whom had known since he was ten years old, and who was still very much his friend at the time of his death. Their first son, Aaron David Anderson, was born 03 August 1966, and their second son, Erich Edan Anderson, was born 07 March 1972. During this time David transferred to Eastern Washington State College in Cheney, raduating in 1972 with a B.A. in Parks and REcreation Management. Soon thereafter he worked fueling and cleaning airplanes at Felts Field in Spokane, as a sheriff's deputy in Spokane County, and as a police officer in North Bend, Washington. He worked as a millwright's apprentice during the construction of Dworshak Dam on the North Fork Clearwater River in Idaho and Boundary Dam on the Pend Oreille River in Washington.  He later worked as a sandmolder at the Kaiser Aluminum plant in Spokane, studied Isshin Ryu karate, earned a black belt, and later taught classes.
In 1984 David moved a travel trailer to West Richland, Washington, and began working as a special police officer for Hanford Patrol until 1997. He was assigned to the 100 area and later the 400 area, which is how he met his friends, Michael Boyce and John (J.J.) Haeg, who went hunting, shooting, and practicing karate with him. In 1988 David began teaching Isshin Ryu karate at the Richland Community School in the community house, taking no pay to keep costs low for students and families. This is where David met his second wife, Julie Willingham, whose first question to him was, "Do I have to shave my head to join this class?" The karate class lasted nearly twenty years and had to move several times, but many students who kept in touch with him for years later, among them Michael Patello and Steven Epler.
David and Julie were married in 1992 and moved to a small 1950's house on West Marie Street in Pasco, Washington, where they lived until the summer of 2013. Later in 1992 the Rojas family moved in across the street. With a total of five boys in the end, Julie and David had neighbor kids whom they took Christmas tree cutting, played football with in the street, asked for help raking leaves, and just talked with. David and Julie have been grateful for their friendship that still exists. In 1993 David and Julie bought 23 acres in east Kennewick, about 5 miles away, intending to farm and build a house there, but they had difficulty starting due to poor planning and valve placement by the irrigation district. Then they never seemed to have money or time simultaneously. While David had more time than Julie, he admitted that he barely knew which end of a plant should go above ground. Later there were problems with legal access and they sold the land in 2015. In 1994 they adopted a small tabby cat that they named "The Whirling Dervish" because of her acrobatics. David was also known for petting almost all of the other visiting cats and dogs in the neighborhood and scratching them behind the ears.
In 1997 David received a medical layoff from Hanford Patrol because they issued pepper spray to carry and David was famously allergic to capsaicin, the active ingredient.  He then worked at Second Harvest Food Bank in Kennewick, Washington, driving a forklift, loading and distributing supplies, and training his boss for a job that he had been deemed unqualified for himself. Eventually he went to Columbia Basin College and earned an Associate Degree in Machine Technology with Honors in 2006 so that he could better pursue certain aspects of his shooting hobby. He worked one summer for a plastics company in West Richland and another summer for Xactec in Pasco, and then for several years for Bogert Manufacturing in Pasco. David liked this job because of Mr. Bogert and his coworkers and because he got to use a belt driven lathe with no computerization. All of this education and practice allowed him and his friends Michael Patello and David Koch to stay busy with rifle building projects after David bought a reconditioned 1950's school shop lathe driven by a leather belt.
David and Julie moved in 2013 to a bigger house in Pasco on an acre of land with a large shop and a wonderful garden, where David spent many hours mowing a gigantic lawn, building rifles, and reloading ammunition alone and with friends. In 2015 David and a large white cat adopted each other while David was recovering from a medical problem. Mr. White became an important part of David's life and David also received many visits from one of the neighboring cats.
Unfortunately, David inherited cardiac problems from both parents and by 2011 they started to affect him. He also developed other medical problems. David had a stroke on 17 March 2017 after leaving an antique store in Prosser, Washington. It affected his ability to perceive things on his left side, so it was no longer safe for him to drive and that curtailed his independence immensely. It also affected his language skills, which was somewhat noticeable in his speech, but he also lost a lot of fluency with numbers and with related short-term memory loss he could no longer work on the lathe or reload ammunition alone. David attended occupational therapy at Kadlec Healthplex in Richland for more than four years until shortly before his death. His therapist, Deb Sappington, is a wonderful woman who kept David's thought processes working as well as possible, who became a major part of his social life, and who could make him laugh, which something that had become rare for him. Then on 14 May 2021 he had another stroke that worsened his language skills and greatly decreased his balance and coordination, and he became very depressed. David was a hardworking, honest, gentle, and caring man who did not deserve the unkindness of the last few years, and many people will miss him.
David Louis is survived by his wife, Julie M. Willingham of Pasco; former wife, Karen Anderson of Spokane; son Aaron Anderson and his son Kellen Anderson, both of Spokane; son and daughter-in-law Erich and Kari Anderson and their sons Connor and Nathan Anderson, all of Spokane; brother and sister-in law Peter and Patty Anderson, both of Spokane, and their daughter Elizabeth and son William; and numerous cousins in the Haley family on his mother's side, particularly Ann Haley Olson of Vancouver, Washington.
David (and Julie) would like to thank their families; the Patello, Haeg, and Rojas families who have been and are like family; Jack White, Steven Epler, and other friends; former and current neighbors; David's nurse practitioner Md Shahaduzzaman and his physicians; occupational therapist Deb Sappington; former karate students; volunteers; and others who were equally valuable but whose names we don't remember right now.
Mom and I were sad to hear about David's passing. I have many fond memories of going over to Aunt Karen and Uncle David's as a child. As well as big family holiday dinners. Our thoughts and prayers are with the entire Anderson Family.
David had a diverse life. I recall him making bullets and his joy of target practice.
My heart felt condolences to his family.
David…you were my first cousin & friend. I enjoyed all our years together. May you rest in peace & enjoy eternal happiness dear cousin. You are forever in our hearts.
David, you were one of my first childhood friends on Kimball street. We had great times until your family returned to Spokane. God bless, & happy trails.