FIND AN OBITUARY
Service information is posted on our website only with approval from the family.
If you are seeking information not listed below, please contact us.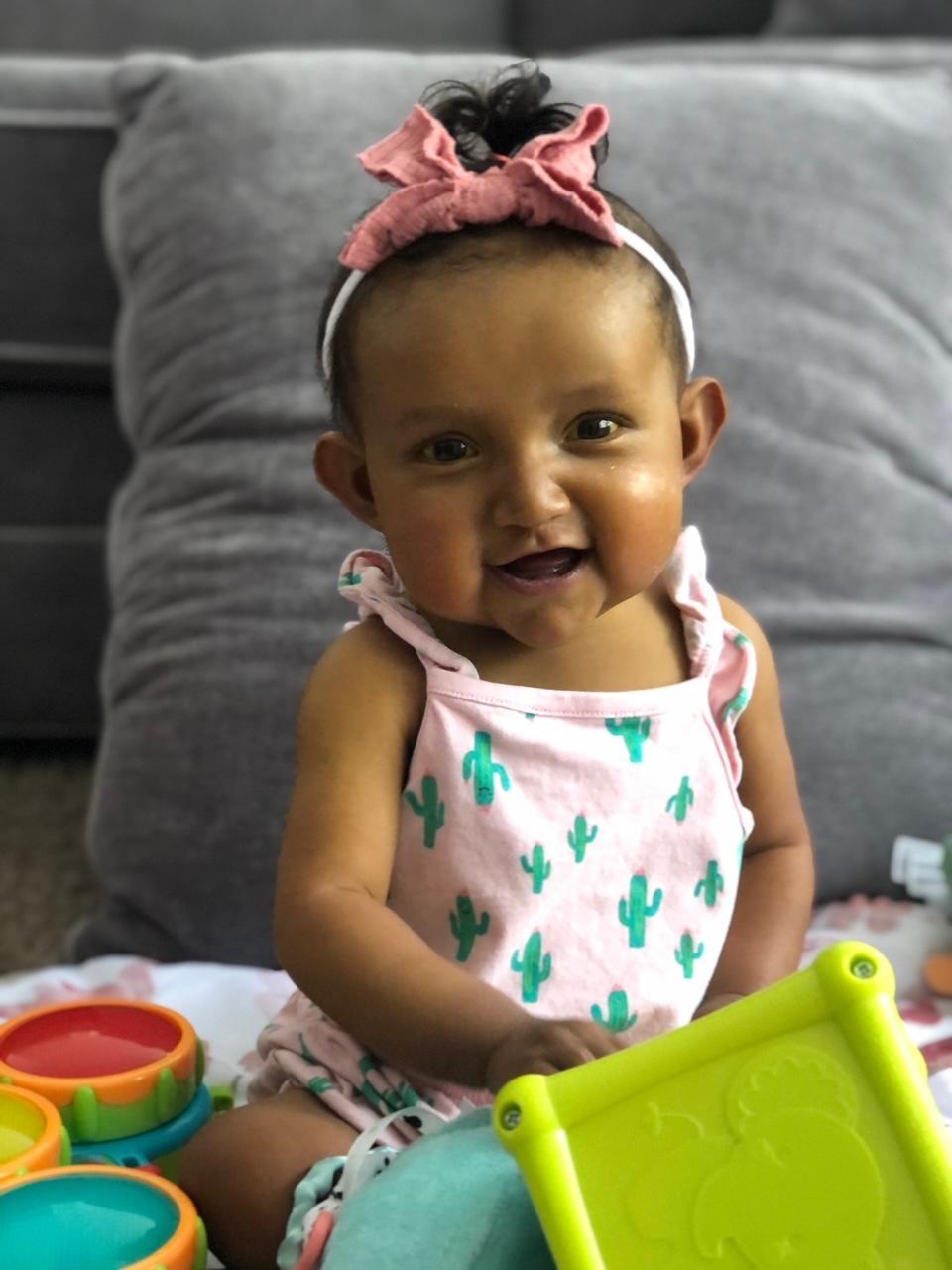 Delila Luna Velasquez
07/28/2020 — 10/25/2021
New to Livestream? Watch the tutorial.
Celebration of Life
Starts:
Tue, November 2, 2021, 1:00 pm
Location:
Einan's At Sunset Funeral Home
915 Bypass Highway Bldg. H Richland, WA 99352
Graveside
Starts:
Tue, November 2, 2021, 2:00 pm
Location:
Sunset Gardens
915 Bypass Highway, Richland, WA 99352

Delila Luna Velasquez
Delila Luna Velasquez was born on July 28, 2020 in Spokane, WA and completed the Velasquez family and acronym: LOVED (Lenora – sister, Omar – father, Valarie – mother, Elisa – sister, and Delila).   She was born a warrior and proved it in the 15 months she was here on this earth. Shortly after birth she was diagnosed with Alagille Syndrome, a very rare genetic disorder found in one of 30,000 – 45,000 people that affects multiple organ systems in the body, and specifically in Delila, her heart and liver. Alongside her diagnosis came monthly doctor visits, lab work, ultrasounds, weigh-ins, EKGs and echocardiograms, which she always took with stride. Though she was little, she was mighty and brave!  Delila was loved immensely by her family (especially older sisters Elisa and Lenora), and captured the hearts all the people who met her, including countless nurses, doctors, and specialists whose care she was in.
Delila's hobbies included being outside in her stroller or carrier, watching Cocomelon and Wish Dragon, spending time with her sisters, playing with dad's ojo bracelet, and most of all being in her mom (Valarie) and dad's (Omar) arms. Her time with us was way too short, however her family is at peace knowing she is up in Heaven walking, free of her GTube, and eating lots of Rice Krispies and ice cream (her favorite). She is no longer bound to her Alagille syndrome diagnosis, and her heart and liver are healed!  She touched so many hearts in her short life. Delila will be forever missed, but her family takes great comfort spotting their Luna (moon) in the sky, and knowing that she is now an angel watching over and guiding them.
Thank You: 
Thank you to all of our family and friends for joining us in celebrating the life of a special warrior, daughter, granddaughter, sister, niece, and cousin. Omar and Valarie would also like to thank the Alagille Syndrome Alliance (ALGSA) for being a key resource and providing endless support while they navigated Delila's Alagille Syndrome journey. Let's find a cure for Alagille Syndrome! 
http://www.alagille.org
Valarie and Omar,
Your family lived the out the beautiful message of LOVED!
I can not think of a more beautiful family to be born into. Sweet Delila will be forever missed, but her spirit and love lives on!
Such an honor and priviliage getting to know your sweet Delila and amazing family! Much love, Kate Hagan
Our condolences and prayers to you and your family.
I'm so sorry for your loss. Sending good thoughts and love your way. ❤
We miss you Delila and we will never ever forget you!
I am sorry to hear she passed. My thoughts and prayers are with your family.
Sending prayers, and love.
Ramos family ❤
God gave Delilah to Omar and Valerie Velasquez because he knew what a full and loved life she would have! Two beautiful sisters as well family and friends that loved her completely. Her short time here blessed many, her smile said it all! A special footprint in the sand will take this honorary grandma all the way😘
🙏🏿🙏🏿🙏🏿
I'm so sorry for your heart-breaking loss.
Jemima and Michael Mathews