FIND AN OBITUARY
Service information is posted on our website only with approval from the family.
If you are seeking information not listed below, please contact us.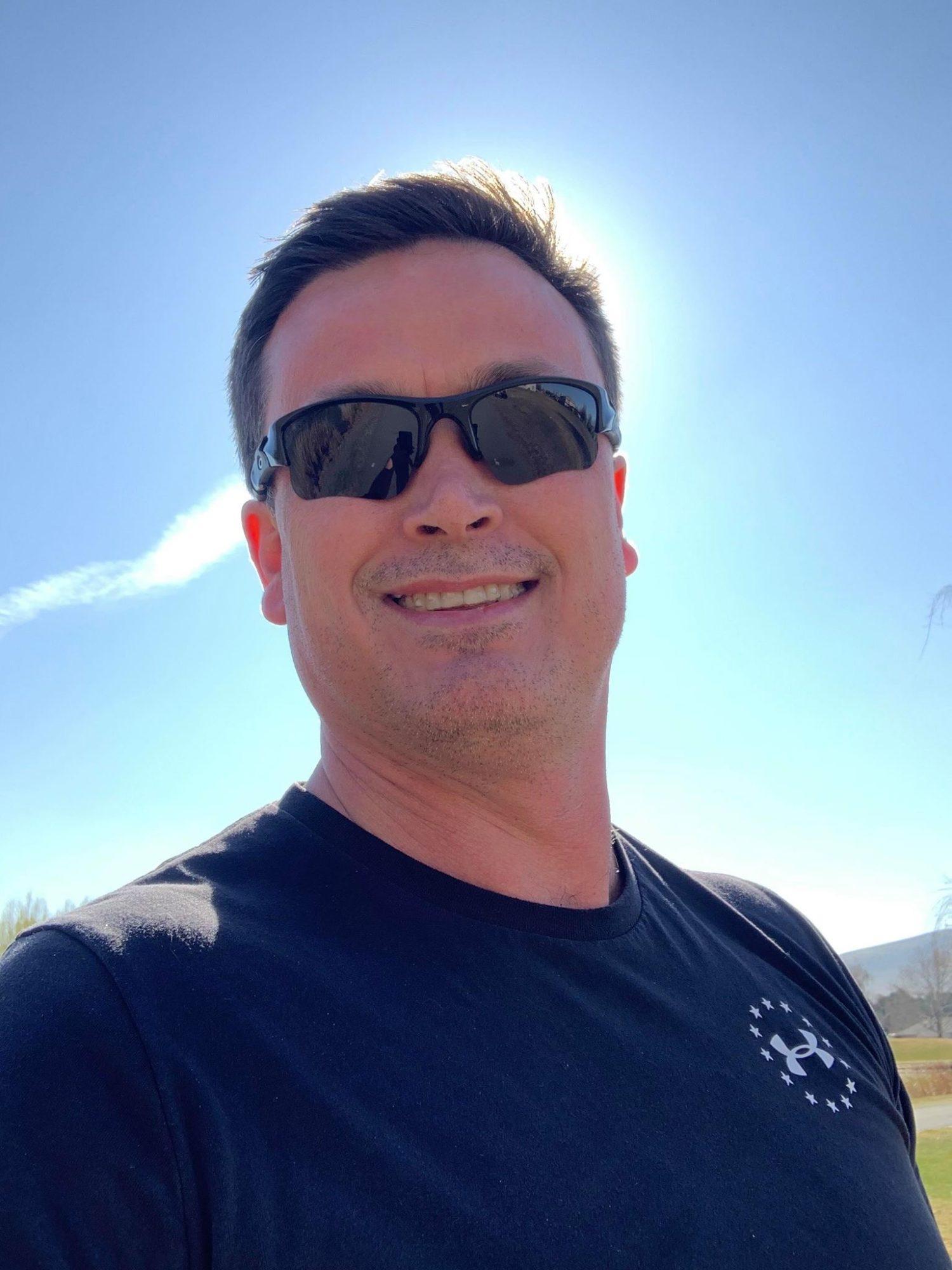 Jeffery Crouch
10/07/1974 — 11/18/2021
From Pasco, Washington | Born in Salt Lake City, Utah
Watch Service
New to Livestream? Watch the tutorial.
Celebration Of Life
Starts:
Mon, December 27, 2021, 3:00 pm
Jeffery Crouch
Jeffery Michael Crouch, "Jeff," 47, of Pasco, Washington, passed away on Thursday, November 18, 2021 while away on a work project in Kozloduy Town, Republic of Bulgaria. Jeff was born October 7, 1974, in Salt Lake City, Utah.  
Jeff was a beloved husband, father, son, brother, uncle & friend. He worked as a Project Manager with Westinghouse Electric Company where he had been employed for 22 years.  Jeff was preceded in death by his mother, Carol Christiansen Burton.  Left to cherish his memory are his loving wife, Celina Trujillo Crouch, two sons, Tyler and Ashton Crouch, daughter, Chloe Crouch, stepdaughter, Valeria Moreno Trujillo, father and stepmother, Michael and Pam Crouch, brother, Brandon (Summer) Crouch, two sisters, Rebecca (Brady) Wakley and Angela Valdez, many aunts, uncles, nieces and nephews, and numerous lifelong friends.  Jeff was a humble guy who lived life with an easy-going spirit and will always be remembered for his playful humor. 
A Celebration of Life Service will be held on Monday, December 27th, from 3:00 to 6:00 PM at Einanʻs at Sunset Event Center, located at 915 Bypass Highway, Richland, WA 99352.
Even though I didn't have the pleasure to know you in person, I know that you were an excellent partner and husband to my beloved cousin Celina. I could see that you were an excellent father, and an excellent person. My deepest condolences to the family you leave behind, but I trust that you will live forever in their memories. Jeff, may you Rest In Peace. Thank you for being a part of our family. Your memory will always live.
Mi Celi que cada bello momento que vivieron perdure en sus corazones, sin duda tendrán un maravilloso ángel que velará por ustedes en cada paso que den y los acompañará siempre…. Les mandamos un abrazo cariñoso …
My Husband. The day we met was a magical moment and it was by God's grace, He managed to unite us.
The best kind of love is one that awakens the soul and inspires us to do more, and you, amore mio, you are one of a kind. I was so proud to be with you and felt I was the luckiest human being in the cosmos because I had you.
I have great memories of the times we shared together and with our kids and that will always be in my heart from this day until forever, amor.
We promised to each other to walk together as life partners, and you, amor mio, are like no other, for you are my best friend, my soulmate and my lover.
After a long wait, I finally have you back with me. Rest in peace my amor mio. I want you to know that I miss you more with each passing day and that I love you so dearly. When I get to heaven, I look forward to running into your open arms and meeting you at the gates of heaven.
Thank you, amor mio, for everything that you did for us. You will always be remembered in our hearts as the greatest dad, friend, co-worker, brother, son and amazing husband. Love you forever, dear Mochis.
-Celina Crouch
My father was a family man. He loved the people he was close with and always strived to create the best environment and childhood for his kids. My dad was the first man ever in my life, he taught me how to work hard for what I wanted. As a kid, your biggest role models in life are your parents. Although my dad taught me a lot, there was still so much more teaching to be done, and all I can do is work with those things. Even though it feels as if he's not here while I'm learning about life the hard way, he will always be there in heart.
-Chloe M Crouch
My dad taught me so many things. He showed me how to be a man. How to work through my issues and how to work hard at anything I do. He showed me how to love my family, how to have fun and how to be a better person. He showed me so much but also had so much more to share. It's a shame that so many lessons and so much wisdom couldn't be shared.
-Tyler Crouch
My father liked to work hard and liked to explore. He was strong, passionate and caring. My dad loved motor cycles, so I will always think of him whenever I see one.
-Ashton Crouch
All my Life I was told that a dad is the first love of a daughter. The first man in that little girl's life…her first love…her first prince. Sadly, that was not my case. I had created a barrier in my heart because of past hurts and I was afraid of it happening again.
When I first met you, I knew you were more than just my mom's friend because she had started smiling again from the day she first met you. I was very insecure and afraid upon meeting you and we definitely had our ups and downs. But as we became friends, I was happy that my mom was smiling again, and I realized you were the one for her. I was happy she had a place in your heart and then you made a place for me as well…as a daughter. I gave you a chance because I knew you were a good person, incredibly nice and funny and you made me smile many times even if we didn't share the same blood.
Moving in with you gave me the chance to start again with something I always wanted…a dad. And when you called me daughter for the first time, I knew in that moment that I had a place in your heart too…and you owned a place in my heart as my dad. Thank you, Dad, for everything, I love you.
-Valeria Moreno Trujilo
He was my best friend; we went through the good times and the bad. I could count on him when I went through the worst times of my life, and I was there for his worst times. He was the kind of person that would help without being asked. Reliable. One of the rare people that I could trust to depend on. We would always help each other, but never had to ask. Over the past 13 years I've probably spent more time with Jeff than anyone else in my life. We had all sorts of adventures and ridiculousness, went on vacations to Hawaii to visit friends and reunite, got RZR's to go drive up hills in the woods, played videogames late into the night, lit oversized fires, shared countless meals (mostly steaks) and gotten sick drunk more times than I'd like to remember. He brought 3 little maggots into my life, which I am now stuck with forever. I'll try to do my best with them. In the end, I'm not going to be sad about losing my friend, but fortunate that we had the time we did. You will be missed and never forgotten. Here's to the good times buddy.
-Glenn Soon
Muy Querido Jeff:
Eres un Ángel que Dios envió a nuestras vidas, otorgándonos a través de ti: alegría por vivir, entusiasmo y disciplina para hacer las cosas bien, así como seguridad y protección. Por eso, mi nieta Val, tu esposa Celina, al igual que tus hijos, amigos y compañeros de trabajo han sido bendecidos con tu existencia y las lecciones de vida que nos dejas como TU LEGADO.
Desde el primer día en que te conocí, me llamó mucho la atención cómo te brillaban con intensidad los ojos al hablar de mi hija Celina o al verla. Además, en ese momento, mientras ustedes dos tenían entrelazadas sus manos y viéndose fijamente, me expresaste tus nobles sentimientos e intensiones de formalizar su relación como pareja y claramente vi en los ojos (que son los "espejos del alma humana") el profundo amor que hay entre ustedes dos.
Apreciado Jeff, no puedo dejar de agradecerte siempre todo el cariño, las enseñanzas vitales y las atenciones que le has dado a mi querida Valeria y, por supuesto, a Celina.
Ahora todos tenemos en Jeffery Crouch un Ángel con la presencia de Dios que nos acompañará y cuidará durante todas nuestras vidas.
¡¡¡DIOS TE BENDIGA SIEMPRE!!!
Querida Celina, lamentamos mucho la pérdida de Jeff y te externamos todo nuestro apoyo y aprecio. Nuestro más sentido pésame para ti y para toda tu familia. Estamos contigo en este momento tan difícil. Abrazos afectuosos.
Celina amada; quienes se aman con el alma se encuentran unidos más allá del infinito corazón. Lo mejor de ti se lo diste en vida, en vida hermana Te amo, abrazo muy fuerte ❤️
Que tu viaje a donde empieza la lluvia, sea pleno y feliz. Dios te recibe con su amor infinito 🙏🏼❤️🙈
Mi mas sentido pesame. Cariños para toda la familia
Nuestras condolencias a Celina y su familia por esta perdida tan dolorosa, confiemos en que estará en un mejor lugar, lleno del amor de quienes tuvieron el gusto de tratarlo. Abrazos muy fuertes. Familia Téllez Peña
Jeff, im sorry that you have gone, i didnt met you but my friend Celina became the happiest woman in the world at your side. Thanks for all the love and happiness shared in this world to your family and friends, hope you rest in peace
Celina: Prima I'm so sorry for your loss. I hope that the pain and distress you're feeling right now is relieved by the memory of Jeff and the happiness and comfort you found with him.
We love you and I know that happiness and peace will return to your life.
Please let us know if there is any way we could help.
Jefe you are so missed! We will cherish all the memories we have made and just know your kids will always be loved and watched over! We love you and the kiddos forever!
Love always, Justin, Karyn & Ayden