FIND AN OBITUARY
Service information is posted on our website only with approval from the family.
If you are seeking information not listed below, please contact us.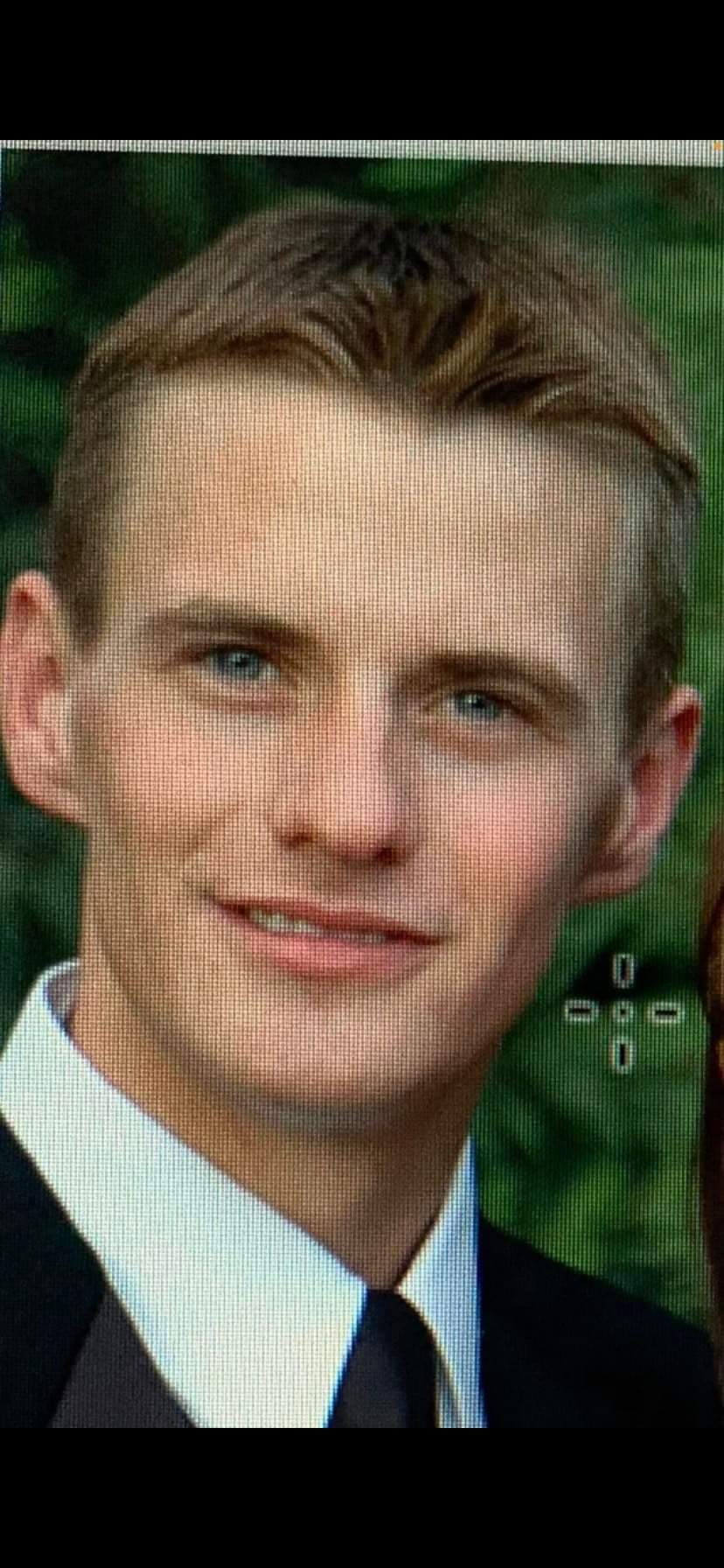 Austin Lee Kenyon
03/15/1984 — 12/14/2021
Watch Service
New to Livestream? Watch the tutorial.
Public Viewing
Starts:
Thu, December 23, 2021, 3:00 pm
Ends:
Thu, December 23, 2021, 4:00 pm
Location:
Einan's At Sunset Funeral Home
915 Bypass Highway Bldg. H Richland, WA 99352
Austin Lee Kenyon
Austin Lee Kenyon
Born in Monterey, California, to his parents , Rodney and Roberta Kenyon
You will truly be missed!
With your infectious smile and your appetite to entertain all,   with those classic words "Alrighty Then"
His early love and passion for Reptiles created his nickname "Reptile King".
Austin created a life with many adventures.  His love of the Outdoors and its Spectrum of Nature, lead
to the talk of him becoming the next Steve Erwin.  Austin never missed an opportunity for a good hike or chance to go fishing,  Which lasted him a lifetime.  Adventure was one of his great passions, hence several nicknames were born – Awesome Austin, Captain Awesome, and just plain AK.  His next adventure took him to be a journeyman Sheet Metal worker. His desire to be successful was his motivator.
Cannabis Agriculture became his latest passion and possibly his greatest love. Only to be outpaced for
his love for 4 young children, Elijah, Hannah, Katie, and Ethan,  as if they were his own.
Austin may you rest in peace.
My Mr Kenyon!!! 🥺
I don't even know where to begin my buddy, it just hurts my heart that you're gone. My Mr.Kenyon you had so much love to give to everyone. You would make friends with just about anybody and anything didn't matter where it was or what it was that was going on you inspired folks everywhere you went. I'll never forget that most gorgeous grin you all ways had on that so sweet and handsomes face of yours. .. Austin you are a true entrepreneur .. like I used to say to you all the time Austin you entreprenew at all you do!!!!
Throughout the years every day
that would go by and I would think of you not once but twice throughout the day that's how many memories we had awesome memories we shared that a day of my life couldn't go by without something reminding me of you or our friendship or a memory we had shared together. I didn't mean to take so long to get to this but I just was wishing so much that this was all a mistake and that I was going to wake up and you were gonna answer my phone call. But sadly I am facing the very hard and very sad truth that this is all true and it's killing me.
Any ways thank you for visiting me on my dreams Mr. Kenyon it means the so much to me. I love you Austin Kenyon this is something that's going to hurt for a long time. I know we will meet again when God takes us all home. For ever your ky ky..
You was my best friend I ever had. I'm going to miss your laugh your out going since of humor. You left the world to soon, but the memories will never go away. Till we meet again hold your head up high young grasshopper. RIP
So sorry that you left us so soon, we live to far away to have many memories of you as an adult. Our occasional text was always appreciated and a highlite of my day. I mostly remember you when you were little you always wanted to sit on my lap and get tickled. As cute as you were you wore me out LOL Rest In Peace my nephew until we meet again.
Our thoughts & prayers go out to all of you. God Bless.
My dear cousin,
Thank you for all the good memories and laughs. Every time I saw you, you had a huge smile. You will be missed by all. As my Mom says best, until we meet again. I love you
I will always cherish the memories of when Austin convinced Heather,Jennifer and Ashley to rub his dirty smelly feet all the way to uncle Johnny's house just so he would do an impression of Jim Carrey in pet detective, boy did his feet stink..lol also another great story was while we all were at uncle Johnny's we went to some water park place and there was a baby seagull that landed not far from us and Austin the Steve Irwin in him ..caught the baby seagull like it was a pet ..he always like that!!!! R.I.P. I WILL MISS YOU ALWAYS
May he Rest In Peace, the world will miss him dearly
The "My Mumsy" picture speaks volumes………..beautiful!!!
Austin, I still can't believe this is real. You will never be forgotten. You were truly one of a kind that always had the biggest smile on your face and you always love to make people laugh. We had so many fun adventures that I will never forget. Prayers to all your Family and Friends.