FIND AN OBITUARY
Service information is posted on our website only with approval from the family.
If you are seeking information not listed below, please contact us.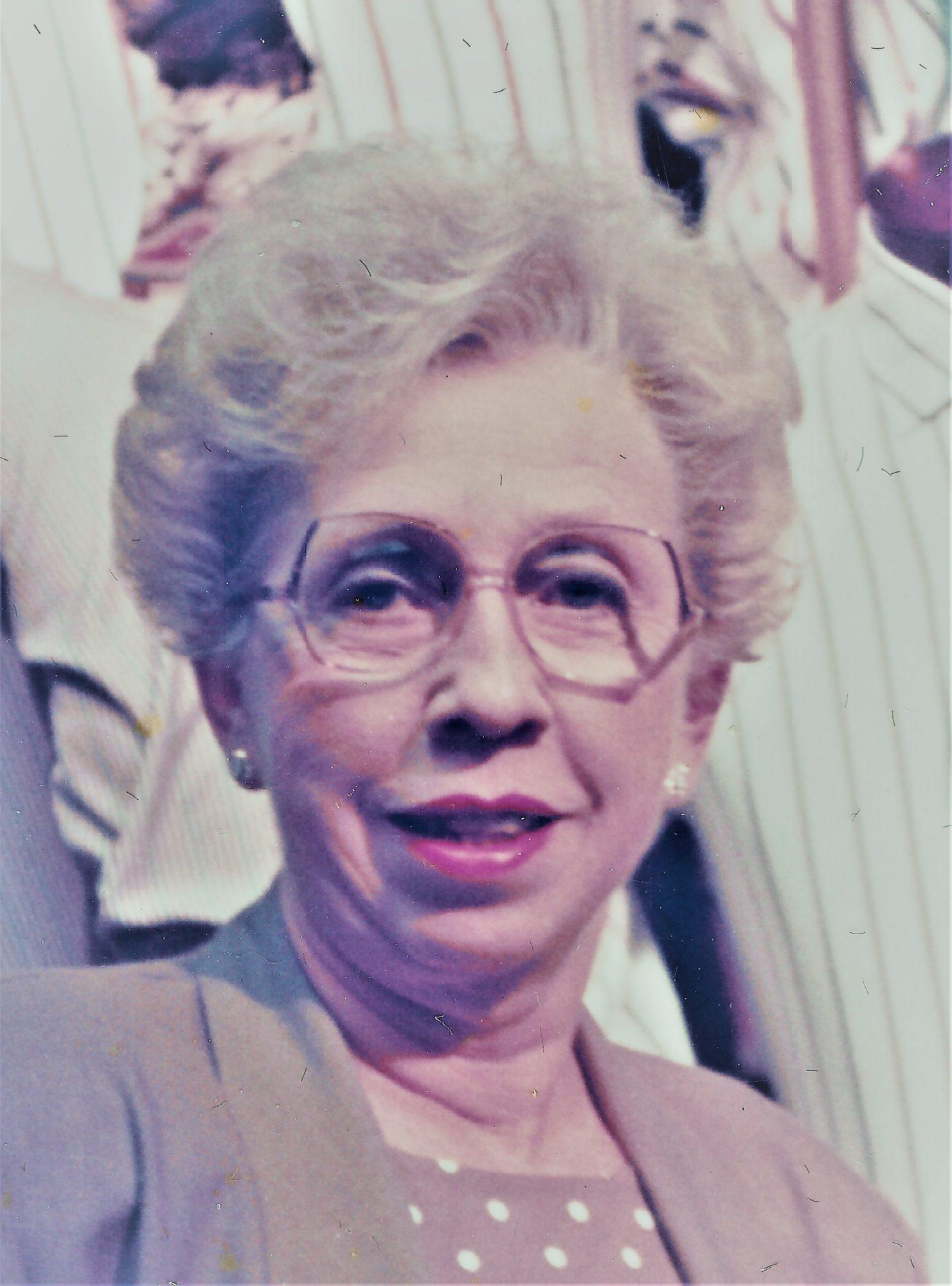 Lennys Joyner
07/25/1937 — 12/17/2021
From Puyallup WA
Watch Graveside Service
New to Livestream? Watch the tutorial.
Lennys Joyner
On December 17, 2021 we lost our kind, generous, and spirited mother, grandmother and great-grandmother.
Lennys Joyner was born July 25, 1937 in New Salem, North Dakota. She was known to her family and friends as Lenny.  Lenny was the second of 4 children born to Olaf and Selma Peterson.  Her two younger brothers died at infancy leaving her older sister, Arvella, as her only sibling.  Her early years were spent in the small town of Almont.  As a small child she loved spending time with her family and many cousins.  Family gatherings and music were a huge part of her Almont memories.  Grandpa Abe and her daddy, Olaf, always played their violins together.
When Lenny was a small child, her family moved to Vancouver Washington.  She has fond memories living there on Harney Street, where she never to her dying day forgot her address.   Her mother insisted she memorize it in case she ever got lost.  They later moved back to Almont to help with the family farm.
When Lenny was in junior high school her family moved to Richland, Washington.  In Richland she enjoyed going to the roller-skating rink with her friends.  It was there that she set eyes on the most handsome guy she'd ever seen.  Robert Wayne Joyner was to become her future husband.  Wayne, as she called him, was an Army MP stationed at Hanford. They were married in Coeur d'Alene, Idaho December 11, 1954.
Lenny cherished her family and friendships.  For over 30 years she worked in the men's department at JC Penny's. While there many of her co-workers became life-long friends.  Her extended family stretched across the US. She thoroughly enjoyed writing and receiving letters. Many recipients of her wonderful hand written letters have remarked at how they enjoyed that correspondence. She was also always up to date on the current events within her circle of friends and family.
Mom was very generous with her time and talents.  She enjoyed making hand stitched baby quilts as well as the process of selecting the fabric and hand sewing a quilt for each special recipient.  It was her special way to welcome these little ones to our world. She also enjoyed baking.  Her bread machine was a favorite of hers and she'd make bread and start the dough for fabulous cinnamon rolls.
Mom also loved gift giving.  Possibly more than anything.  She was known for giving gifts for every Holiday.  Valentines day to Christmas.  Yes, even 4th of July!
She also enjoyed connecting with family.  Her travel adventures took her to North Dakota, North Carolina, Texas and Oregon to visit friends and relatives. Several once in a lifetime travel opportunities took her to Hawaii and Norway.  She fondly remembered her Hawaii travels with her sister, Arvella; daughter Candace and grand daughter, Rachel; and her trip to Norway with her dear friend Reidun.
Lennys was preceded in death by her parents, Olaf and Selma Peterson; brother's Lester and Lawrence Peterson; and sister, Arvella Stauffer.  She is survived by her son Steve (Susan) Joyner of Bellingham, WA and daughter Candace (Leroy) Squires of Graham, WA; nephew Kevin Stauffer of Pullman, WA; 5 grandchildren; 4 great grandchildren and numerous cousins.
Memorials can be made to the American Diabetes Association – P.O. Box 7023 Merrifield, VA 22166-7023.
A celebration of life will be scheduled for later this spring.
My dear, sweet Lenny, I love you so much and will miss you always. I truly enjoyed our adventures taking care of the grandkids (your GREAT-grandkids) while Mel and Kyle were on their cruise with Candie and Leroy, or on a trip to Texas. You, my friend, were always a hoot, and you have my eternal love and friendship. I look forward to our reunion with Jesus. Love you! Rana ❤🙏✝️
Aunt Lenny was one of the sweetest people I have ever known. She and I corresponded through the years and was blessed she always kept in touch with her NC family. She will be forever missed for her generosity and kindness shown to so many. She set an example to all who knew her on her acts of kind-heartedness and goodwill. Rest in paradise Aunt Lenny.
Lenny was indeed a great women, she had a heart of gold. I must say that I am the only one left of the Joyner boys wife. But life is beautiful and so was Lenny. God bless all that new her.
I'm Free
Don't Grieve for me for now I'm free.
I'm following the path God laid for me.
I took his hand when I heard him call;
I turned my back and left it all.
I could not stay another day.
To laugh, to love, to work or play.
Tasks left undone must stay that way;
I found my place at the close of the day.
If my parting has left a void
Then fill it with remembered joys.
A friendship shared, a laugh, a kiss,
Ah, yes, these things I too shall miss.
Be not burdened with times of sorrow:
I wish you the sunshine of tomorrow.
My life's been full, I savored much;
Good Friends, good times, a loved ones touch.
Perhaps my life seemed all too brief;
Don't lengthen it now with undo grief.
Lift up your heart and share with me;
God wanted me now; he set me free.
We will Truly miss this beautiful soul !She will hold a special place in our hearts ♥️ We enjoy getting to know Cousin Lenny and her beautiful family!Our prayers are with the family!Love :Willie &Carmen Behrend!
Deepest sympathy to the family of Lennys Joyner.
Aunt Lennys was such a sweet lady and will remain
in our heart and memories
always!🙏
Pat and the Joyner Family