FIND AN OBITUARY
Service information is posted on our website only with approval from the family.
If you are seeking information not listed below, please contact us.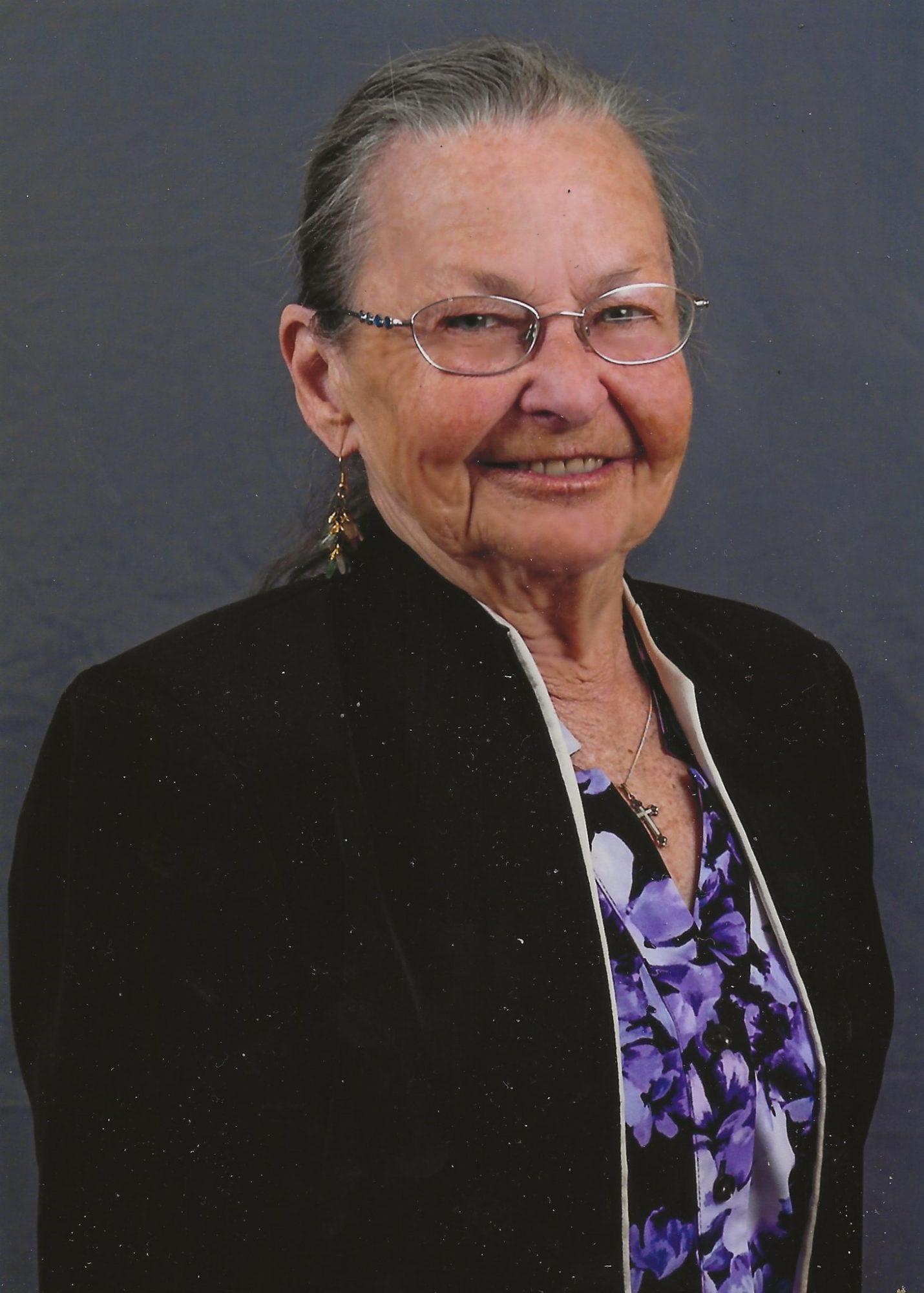 Norma Nunamaker
09/14/1935 — 12/30/2021
From Richland Wa
Watch Graveside Service
New to Livestream? Watch the tutorial.
Norma Nunamaker
Norma Lenore (Myrick) Nunamaker was welcomed home by our Heavenly Father on December 30, 2021. She was born in Gallup, New Mexico on September 14, 1935, to Ola and Ralph Myrick Sr. They provided a loving and nurturing home for both Norma and her older brother Ralph Myrick Jr. Norma spent her early years in Gamerco and Gallup, New Mexico until her father moved the family to Richland, WA in 1944.
Norma's school years introduced her to many friends that remained close to her for life. She had fond memories of being a Bluebird and a Tumbling Tumbleweed. While attending Columbia (Richland) High School, Norma was on the pep squad and was a Bomber cheerleader. One of her favorite past times was going dancing at the Hi Spot with her friends. Shortly after graduating from high school in 1954, Norma married Fred Nunamaker. She was blessed with three sons: Rick, Dan, and Randy). As a single mother, Norma made time to support the boys in their athletic and motorcycle events. She loved her boys dearly.
Norma's career at U.S. Testing began in 1969. She retired from Battelle Northwest. Norma made many road trips to Seattle with her friend, Mamie Masters, to cheer for the Seahawks. Mamie and Norma were high school basketball fans and would stand in line for hours to get tickets. Norma also had travel adventures with her mother to Arizona and New Mexico.
For over 30 years Norma supported our military as a member of ACES and then Operation Thank You. She did everything from packing care packages to welcoming home troops. Norma also supported our local police and sheriff departments' K9 units and their handlers. For over eight years, she made frequent visits to the Pasco and Kennewick Police Departments and Benton County Sheriff's Department to drop off care packages for our local four-legged heroes. Norma was a member of Redeemer Lutheran Church in Richland. She had a strong faith in our Lord that showered her with many blessings as well as carried her through her most challenging times.
Norma was preceded in death by her parents: Ola and Ralph, and her two dogs: Annie and Baby. She is survived by her brother Ralph (Judy), three sons: Rick (Susie), Dan (Heike) and Randy (LeAnn) 11 grandchildren and 23 great grandchildren.
A graveside service for Norma will be held on Monday, January 10, 2022 at 11:00 AM at Sunset Memorial Gardens, 915 Bypass Highway, Richland, WA 99352.
The family would like to extend their deepest appreciation to the caring staff at Chaplaincy Hospice Care and to the loving nurses and healthcare aides from United Energy Workers that took care of Norma the last two years. To honor Norma, please consider donating to Your local K-9 Unit, or to Washington Operation Thank You, c/o Jennette Yarger, 2853 Tuscanna Dr., Richland WA 99354.
Norma, you are one of the best friends I have ever had and we had lots of fun together. Your footprints will be on my heart forever and I hope I have passed them on to others. You have touched so many people through your kindness and compassion. Rick, Randy and Danny could not have had a better mom and have all turned out out to be outstanding individuals. I am sure you are so proud of your memorial service especially the K9 salutes. I will always love you.
Miss Norma thank you for all you've done you have a heart ❤ of gold fly with the angels love you so much!!!
RIP Norma! You so deserve it! All the work for Operation Thank you and so many organizations.
What can I say, there are not enough kind or caring words to describe a person like Norma. I didn't know almost 20 years ago, just how special you would be in my life. I've never known a woman with such compassion and drive and that would go out of her way to make you feel special. Jesus welcomes you home with open arms and I pray that it will bring peace and comfort to all and that we can all follow in your footsteps to love our fellow man like you. What an inspiration you have been, you've finished the race and now you are home. I will miss your phone calls and your "Love you" at the end more than anything. I love you too Norma. ❤️
Norma was truly a wonderful woman and Patriot. From the first time that I met her I was truly amazed. Every body knew Norma an d she knew everybody. they were all her friends. If you were working the OTY booth and she wasn't in there, everyone was asking where is Norma. She was truly WOTY. We will miss her a whole lot.
Jack McIntosh
Hermiston,Oregon
She was super lady, will miss her and the work she did, but now she rest in the arms of JESUS.
Thank you to Norma and those who welcome military home from deployment. Our son and daughter -in- law both experienced those welcome home gatherings as well as the wonderful goodie boxes shipped to them. Those are important times. We will remember them. She was a great cheerleader for the
Military.
Norma is an amazing lady, she will be missed by many! I'm sure she is having a wonderful reunion in heaven and planning a party for when we all join her there someday! Many prayers are with your family at this time!
Norma and I went all though school together and stayed in touch all these years. Living in Seattle, I could help physically with OTY but supported them in other ways. We also kept in touch through Club 40 and High School reunions. She stayed with me many times. Norma was a wonderful kind person as everyone knows and will be missed very much. I am sure that God has welcomed her.
Norma was the heart and soul of OTY she welcomed me to OTY and helped me become a participating member, it has been hard to hold Packings and Home Comings since she became ill, she was small in stature but colossal in life, she will be missed for many years to come.
Norma: You are a most PRECIOUS AND SPECIAL FRIEND and we think of you often and enjoyed your loyali ty to our country, the good ole USA and its defending military men and women, (Yeah) Charlotte was also born in New Mexico, Tucumcari. May God continue to bless you always and Forever.
Love Charlotte and Bill Best
I worked with Norma with Operation Thank You. She became a friend right away with her caring smile. We kept in contact even after I moved. She will be missed.
Prayers for her Family and Friends
Annie Pittsley Fox Piper
You are going to be so missed. So many of us had the pleasure of getting to know you and working by your side at Washington operation thank you. I love to surprise phone calls from you and your friendship and love.
I believe Norma was the backbone, the constant, the unwavering, the most patriotic soul for ACES and Operation Thank You. She was energetic and tenacious about reminding us of the homecomings, package preparations, and events. Her devotion to military veterans, police, etc. was beyond compare. Her passing is a profound loss, but I believe she will be remembered for many, many years to come. I will personally remember the homecomings she did for my son. I just visited with Norma a couple of months ago at her home. I am sorry, Norma, that we didn't get to "do lunch".
The world will be a lot smaller now that you are gone. God bless you and keep you close. Thank you for all you did for the members of the military and local police.
What a blessing it has been to know Norma. She was an angel here on earth and now in heaven. I can't even imagine all the many lives she has touched with her endless service. What a perfect example of Christlike love. My life has been truly touched by her and her family. I will smile as I think of her sweet little voice, smile, and passion for the canine units. Love you Norma. Thankyou.
What an amazing lady!! Your smile was contagious, you have a heart of gold!!! I'm so glad I got to meet you and do a few military events with you! I can't thank you enough for all your love an support to my husband and our family !! You will be missed!! But I know you are watching over every single one of us an our military members!! Rest In Peace 🖤 much loves!!
Norma's loving support and dedication to our military member was beyond anything I have seen throughout my 37 years of service. She spent countless hours supporting those who she loved as if they were family. I rarely speak for other veterans, but I'm sure they share my sorrow over this loss. I remember not only participating in her welcome home greeting, but most of all when I was met at the airport when I came home. Norma, you touched my heart as well as so many others. As they say in the navy, fair winds and following seas.
Missing you, Norma! You've been a great friend since we went to school together and after graduation. I will miss all the phone calls from you, checking on me and my family and me checking on you since you became ill with lung cancer. Love you so much! Rest in Peace! ❤️❤️💔
When our lady classmates meet again for lunch, we'll have a special serving of tacos that you loved!
❤️
Rest In Peace my good friend. We became friends at Carmichael Jr. High School in 1950 and are friends forever.