FIND AN OBITUARY
Service information is posted on our website only with approval from the family.
If you are seeking information not listed below, please contact us.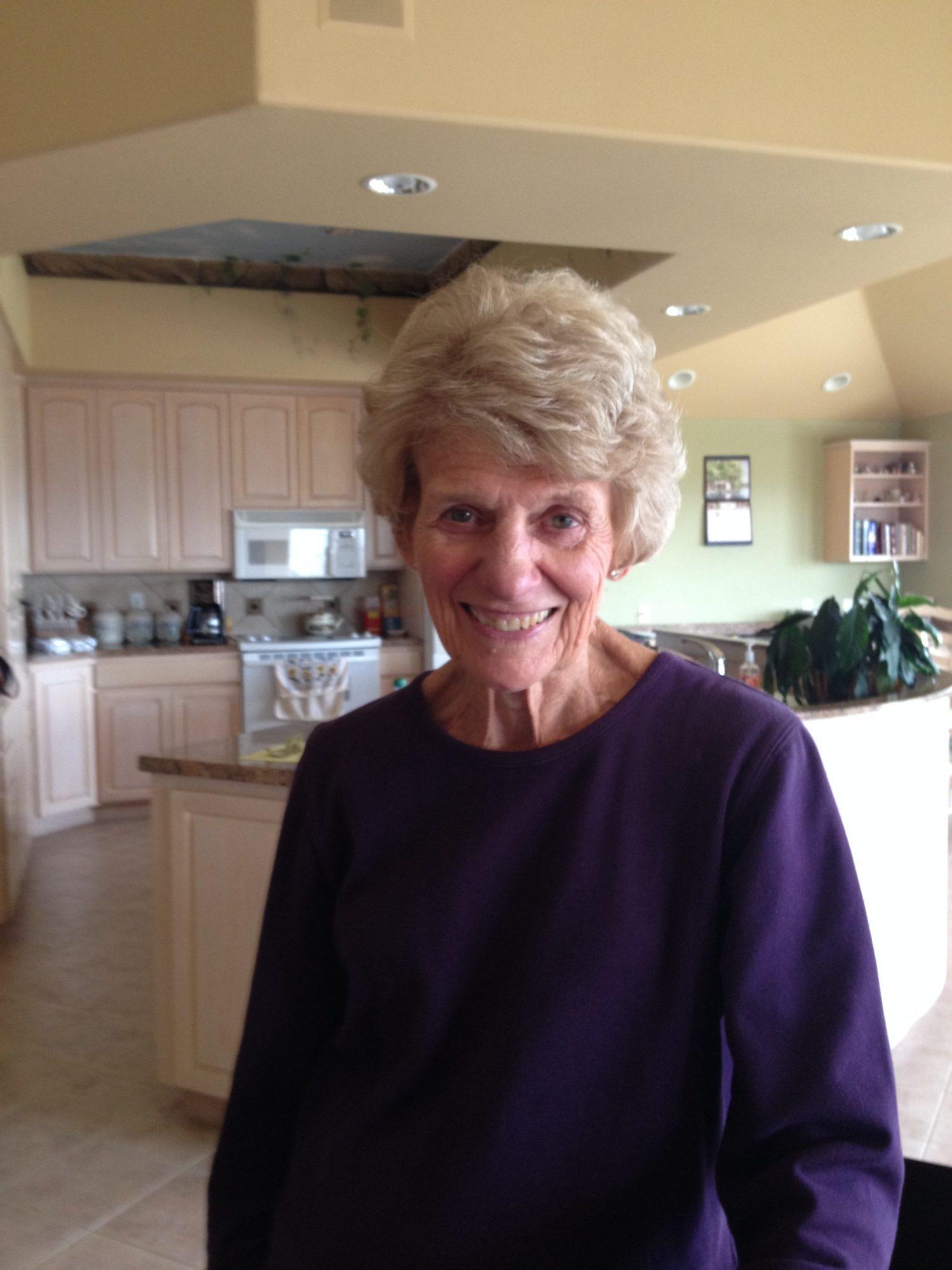 Carol Ellen Garlick
08/26/1936 — 02/10/2022
From Richland, WA | Born in Watertown, SD
Inurnment
Starts:
Sat, February 26, 2022, 10:00 am
Ends:
Sat, February 26, 2022, 11:00 am
Location:
Sunset Gardens
915 Bypass Highway, Richland, WA 99352

Celebration of Life
Starts:
Sat, February 26, 2022, 1:00 pm
Ends:
Sat, February 26, 2022, 2:00 pm
Location:
Kennewick First Presbyterian Church
2001 W. Kennewick Ave

Kennewick, WA

Carol Ellen Garlick
Carol Ellen Garlick, 85, passed away peacefully at her home on Thursday, February 10th, 2022.  She was surrounded by her 3 children and husband of 62 years.
Carol was born August 26th, 1936 in Watertown, South Dakota.  The youngest of three girls she spoke often of weeding her father's extra-large garden and of a mother who never seemed to stop cleaning, baking, cooking and sewing.  Carol seemed to acquire the best of these attributes from her parents, never tiring of filling her home with the scents of fresh baked goods, clean floors and spotless countertops.
Carol was a devoted Christian.  Church and duty to God and family defined her life from meeting her husband at a church function in Rapid City, South Dakota to her longtime ministry in the Kennewick First Presbyterian Church to her unwavering faithfulness in morning devotions.  She always identified her time in Bible Study Fellowship as the period when she developed a stronger and more personal relationship with her Savior Jesus Christ.  Being one of the first members of the Tri-Cities women's group she served as a discussion leader for many years.
Carol, along with her husband George, was dedicated to the Tri-Cities and spent a life in volunteer service to her community.  Early on she was active as a volunteer in the neighborhood and to the local schools. She served the area hospitals in various capacities and thoroughly enjoyed her time as a volunteer at the Grace Clinic.  Her passion for exercise and running saw her enter numerous "fun runs", winning many medals for her age group.  She always encouraged her family in athletic pursuits and faithfully attended their sporting events.
Above all, Carol was a wonderful mother and devoted wife.  She was always there for her family encouraging, supporting, counselling and loving her husband and three children.  Later, she was delighted when her grandchildren arrived on the scene, always taking an active interest in their lives, always there with a hug and a smile.  In her final years, the Lord blessed Carol with great grandchildren which proved to be a great comfort and joy to her.
Carol is survived by her loving and devoted husband George Garlick, her three children and their spouses Sharon Garlick Eastham and her husband Steve, Todd Garlick and his wife Lola and Scott Garlick and his wife Janel.  In addition, she is survived by her grandchildren Kate and her husband Jonny, Matthew and his wife Ashley, Nicole, Amber, Hannah, Hope and Zachary and finally her three great grandchildren Eliana, Lilia and Ezra.
Memorial services will be held on February 26th at 1:00 pm in the First Presbyterian Church in Kennewick.
Carol will be sorely missed! I admired her heart for service! The Garlicks were our neighbors for several years in Tri City Heights and were admired as being great parents. Carol always took an active interest in her kids' activities. Sharon was a school friend of our daughter, Jana Lu, from grade school through high school. The girls participated in a few activities together and Jana Lu remembers Carol making her feel welcome in their home. George inspired my late husband, Roger when they served together in WALK WITH CHRIST men's retreats. Carol & George witnessed their deep faith in the Lord and an inspiration to those in their path. My prayers are with George and family for God's peace and comfort in this time of loss. Judy Williams
Carol was a wonderful example of Christs hands and feet. My parents Louis and Violet Meissner always talked fondly of their times with the Garlicks. May she rest now in her eternal home in the presence of her Lord and Saviour Jesus Chrisr. She will be missed.
We have been friends with Car0l and George for decades, going back into the 1960's. We have enjoyed working together at PNL, on the Center for Graduate Study, on the Nebraska Farm, and on developing Stevens Center. Through all those years Carol was a positive and dedicated individual dedicated to making the Tri-Cities a better place for families. It has been fun watching both of our families grow up here in the 'Inland Empire.' God already has a very special place in Heaven for Carol.
Sending deepest condolences to the Garlick family!
Sending deepest condolences to George and the entire Garlick family!
My deepest sympathies for your terrible loss. You will never know just how many lives Mrs. Garlick and your family have touched. Many years ago, I was one of hundreds – likely thousands – of Garlick Center office workers who gleefully awaited and were deeply touched by her annual gift of overflowing platters of Christmas treats. For years I fought to stay in a job that came with an office in the Stevens Center complex so that I would be high on the wait list for the limited spaces in the onsite Montessori school that I bet she had a hand in realizing. I still gift my newspapers to educational pursuits whenever I go on vacation, through a program y'all created. She and your family have had a huge impact on me, my family, and the Tri-Cities. Thank you. May she rest in peace.
So very sorry to hear of the passing of Mrs Garlick. She was such a sweet, wonderful lady.
Very certain that she is Heaven with our Lord and at peace.
I'm at a complete loss of words for my dear friend. You always had a smile on your face that could light up and room. You words of encouragement were always so heartwarming to me and you always made me feel like family. You and George will always be my family. I wish we could have had just one more conversation about God and the future we'll share with him. We'll catch up someday my friend , you George, and myself will continue to have those deep conversations about God and our purpose together.
Until then….. I love you friend
Ron Larson