FIND AN OBITUARY
Service information is posted on our website only with approval from the family.
If you are seeking information not listed below, please contact us.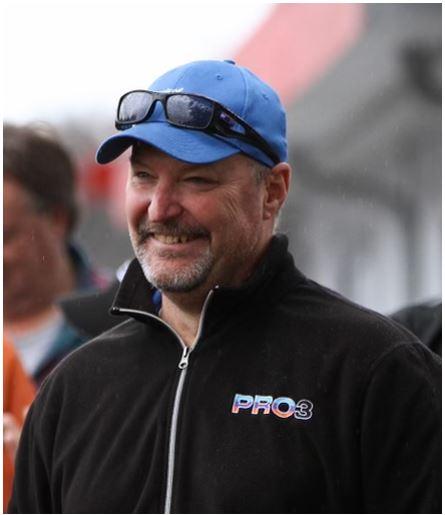 Russell Seewald
07/21/1962 — 02/25/2022
From Kennewick , WA
Russell Seewald
Russell Bryon Seewald – dedicated husband, father, grandfather, and friend –  passed away in his sleep at home in Kennewick, WA on Friday, February 25, 2022.
Russ was born to Richard and Gloria Seewald in Caldwell, ID on July 21, 1962. He graduated from Vallivue High School in 1980 before attending College of Idaho, both in Caldwell. At C of I, Russ met his wife, Kim, and graduated in 1987. He then started his 30+ year career in banking, mostly as a loan officer.
Russ and Kim married on January 6, 1991, and soon after welcomed their first child, Spencer. In short work, the family grew to five with the births of Shelby and Savannah.
Through the years, Russ enjoyed playing golf, fixing cars, and time with his family. He loved visiting Phoenix, making annual trips to golf with his friends and frequenting his vacation home in Scottsdale.
Russ and Kim called the Boise area home for almost 50 years. They moved to Heppner, Oregon in 2011 where Russ worked for Bank of Eastern Oregon, and then to Kennewick, Washington in 2015, still making frequent trips back to Boise.
His race spectating, auto repair skills, and lead foot combined to become a love affair with auto racing. In the summers, he could often be found at a number of racetracks in the northwest and beyond, while in the winters, he was tuning and repairing his race cars – always a BMW, preferably black.
Being a grandpa came naturally to Russ. His grandkids loved his neck kisses with the tickly scratch of his chin whiskers. He loved having the kids watch car racing with him, when they would sarcastically taunt Grandma with cheers of "Go, race car, go!"
Russell is survived by his wife, Kim; their three children Spencer, Shelby (Bonderman), and Savannah (McCarl); four grandchildren, Alayna, Clara, Calvin Russell, and Carly; his brother, Brad, and his uncle Ron.
Russ fought a short bout against throat cancer. His family wishes to extend a special thanks to the dedicated staff of the Tri-Cities Cancer Center and Genesis Care.
In his memory, donations can be made to his memorial fund, which will first be used to purchase a memorial park swing, and then to support the Tri-Cities Cancer Center and Genesis Care. [https://everloved.com/life-of/russell-seewald/donate/]
Please join his family for drop-in memorials:
Sunday, March 6 at Zee's Rooftop from 2-6 pm (250 S 5th St #900, Boise, ID).
Sunday, March 13 at CG Public House from 1-4 pm (9221 W Clearwater Ave, Kennewick, WA 99336).
His friends and family are invited to share happy memories and celebrate Russ' life in the way he would want to be remembered – as a loving and caring man who enjoyed life.
A special tribute will also be planned during a car race this summer.
So very sorry for your family's loss. Was unaware that Russell passed away on February 25,2022. Please accept my condolences in your family's time of need. May you find comfort and peace moving forward. If there is anything that I can do please let me know. Hugs and Kisses Your Cousin Brenda Kinney
Rest In Peace. You will be missed but never forgotten.
Sorry to hear about Russ's passing. I have t seen him since or 10 yr reunion.
Russ and his dad had an auto body shop in Caldwell across the street from where my dad parked his truck and trailer fleet.
I am sure he was a wonderful father, husband and great man overall.
My condolences.
Russell was a great Friend and Banker. He was always accommodating and genuinely happy . He spoke often of family and racing and his joys of both. I will miss Russell.
Russell was an inspiration No challenge was too much. Did things very few will get to do. Will be missed by many. God be with you all
I am sorry to hear of Russ's passing; I so enjoyed working with him at BEO. Virtually every conversation we ever had included a reference to his family – it was so evident you all were the center of his universe – and that made me like and respect him even more! Sending my condolences and hoping your memories of Russ provide you with peace and comfort.
Cascade Sports Car Club is so sad to loose Russ as a member. He was one of our PRO3 drivers that we really appreciated. We wish the family well in this sad time.
Kim Seewald & Family, Russell Seewald was a kind-hearted & full of life type of guy! This photo above expresses his smile and heart-felt laugh. My wife Paige DeFalco and I will miss him truly. We express our deepest condolences and send our prayers to all of The Seewald Family. You will be missed & remembered Russell Seewald but never forgotten!
I've had the pleasure to work with Russ for many years, as well as, with his daughter Savannah and he was always interesting to talk to. He was always tinkering on something and I remember a time when I asked him if he may have a used car for sale that my oldest sister could possibly buy and he said "well, come to think of it, I do, but I won't sell it to her until I've gone through it and fix a few things so I know it will be safe for her to drive", he didn't rush to make a quick sale, I'm sure that he didn't mind making money on the car sale but he made sure it was drivable for my sister. He was a good human and I was sorry to hear of his passing. I pray that he rest in peace and that his family will be sustained by wonderful memories that they have of they're cherished time together.
My thoughts and prayers are with all of you at this time. Love you
Farewell, Cousin Rusty, who was a patient and kind cousin to the little kids who followed him around in awe of him. My heart goes out to you, Kim, and all my second cousins. I know he was a great family man. May you find peace.
Kim, I am so sorry for your loss! I pray that the memories will comfort you through this difficult time! Lori (Dean) Smith
Kim
My deepest condolences on you loss. My best to you and your family.
Our deepest condolences go out to Aunt Kim, Spencer, Shelby, Savannah and extended family. My heart ached in hearing the news, Russ was a good supportive man, father and grandfather. May he rest in peace with our Heavenly Father.
Condolences to the Seawald family and close friends.
Russell was a great man! I had the pleasure to meet him a few times at work Christmas Parties at the River Lodge and Grill in Boardman, Oregon.
Please rest in peace!
Our condolences to all the family and friends. A great example of a man to emulate.
My heart goes out to you, Kim, and your whole family. I grieve with you and pray for you at th oi s most difficult time. May the Lord comfort you and guide you at this time.
Who is this Russell Seewald?? Why did we call him Russell B occasionally?? Shouldn't it have been Russell L????? He made the worlds best deviled eggs and got Kim and I a bit tipsy one Easter trying to perfect the bloody mary. Ive been scrutinizing him for well over 30 years as he was with my precious sister. He transformed from a bit reserved guy into this amazing husband, father, grandfather and adventure seeker with Kim by his side. He and Kim were good to include me many times. I mean who takes their sister in law and niece to the Oregon Coast with their family on vacation!! I was included in helping with the kids enough through the years that I formed forever bonds with Spencer, Shelby and Savannah. I told him i was his PITA SIL. Im sure many times he would agree , yes, I am his pain in the ass sister in law!!! Am i going to
Miss him? Oh yes!! But I'm going to enjoy the legacy he left behind. Kim's beautiful spirit, Spencer, Shelby, and Savannah as wonderful, successful adults with great spouses, and who could leave out Big A and the three C's, his precious grandchildren. His love for all of you will always be there. Just keep talking to him, he's listening. Love you Russell B… see you in Heaven