FIND AN OBITUARY
Service information is posted on our website only with approval from the family.
If you are seeking information not listed below, please contact us.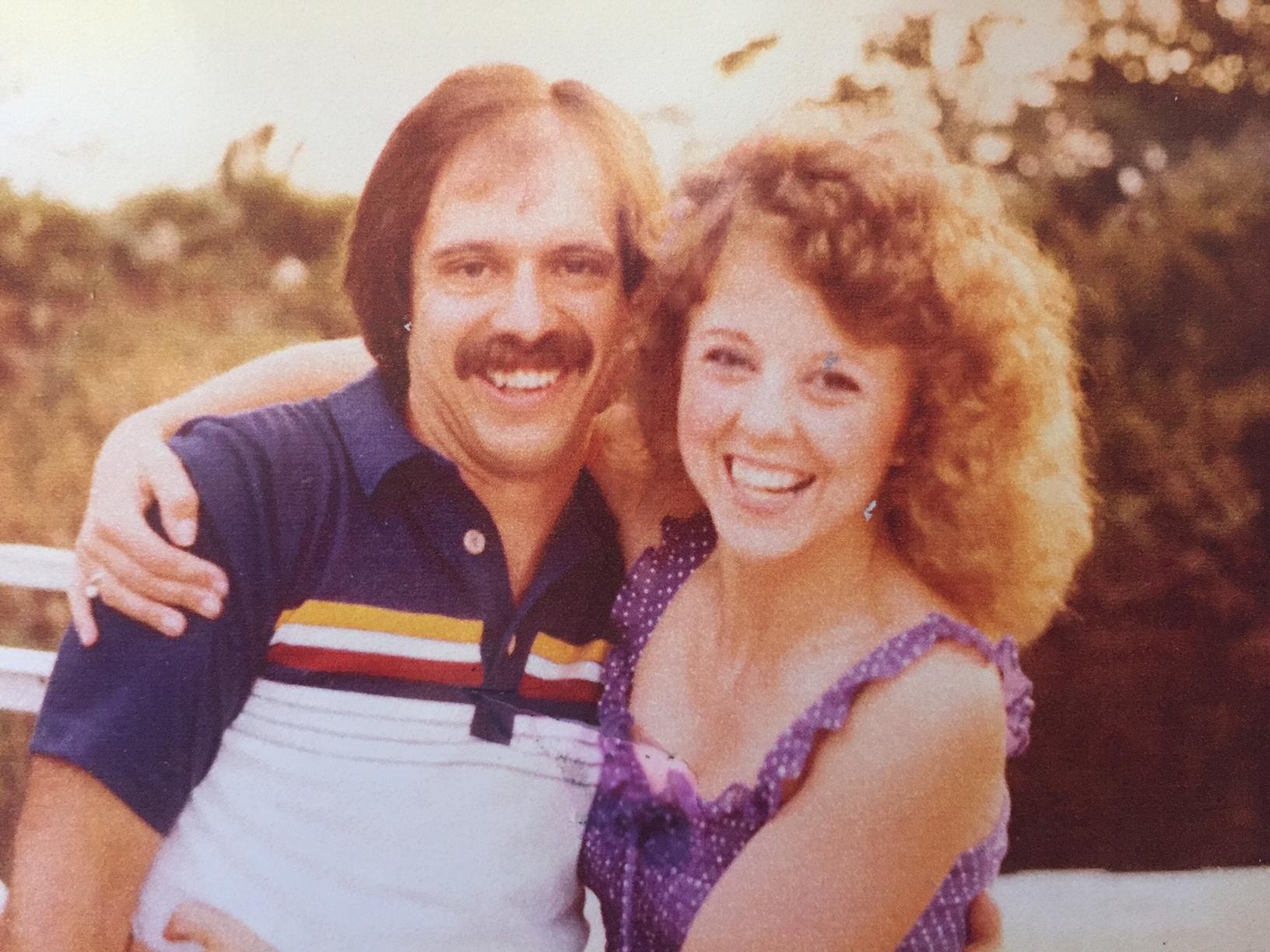 Cynthia M. Chase-Spilman
10/19/1948 — 03/25/2022
Born in Lewiston, ID
Watch Service
New to Livestream? Watch the tutorial.
Celebration of Life
Starts:
Tue, August 16, 2022, 3:00 pm
Location:
Einan's Event Center
915 Bypass Highway Richland ,WA 99352
Cynthia M. Chase-Spilman
Cynthia Chase-Spilman, 73, of Richland, peacefully passed away on March 25 surrounded by loved ones after complications from her stroke recovery and an onset of pneumonia.
Cynthia was born October 19, 1948 to Gloria (Morgan) Nolder and Palmer Chase in Lewiston, ID. Cynthia and her sister Charlotte (Chase) Henry had a creative childhood full of make-believe with neighborhood kids, naming the chickens after her favorite flowers, hosting tea parties in the backyard dollhouse, and family fun at the rodeos. At a young age Cynthia found passions in academics, swimming, piano, and a disdain for the color yellow.
While attending Clarkston High School, Cynthia was Clarkston's Junior Miss '67 and 1st runner up Washington State Junior Miss the same year. She loved making her high school annual class homecoming float, which led to her winning the "white football" trophy for three consecutive years. She was a member of the Scarleteers, Job's Daughters and Honors Society as well as an officer of Future Teachers of America, President of Girls' League, and voted both Most Likely to Succeed and Miss Leadership.
In 1967, Cynthia was initiated into the P.E.O. sisterhood joining her grandmother, mother, sister, along with a few aunts and cousins in a long line of P.E.O Sisters. This sorority, building on fellowship among sisters and philanthropic endeavors to support women's education, was an anchor through Cynthia's entire life.
Cynthia had a strong affinity for water—called "the daughter of Poseidon" by her own daughter. During her college years, Cynthia was the manager for both the Clarkston Municipal Swimming Pool and the Bert Lipps Public Pool in Lewiston as a certified Red Cross swimming instructor.
Cynthia attended WSU and was a proud Gamma Phi Beta, serving as president of her sorority her senior year. After an exciting experience of a summer session in Hawaii, she graduated with honors from WSU earning a Master's in Education. She taught at Emerson, Livingston, and Whittier Elementaries where she was a passionate elementary teacher with a flair for producing memorable student assemblies and festive staff lounge parties. Cynthia earned many teacher accolades and awards: 2004 Staff Achievement Grant Winner for exemplary leadership, innovation and service via PSD, 1996 Teacher Appreciation Week student essay contest winner via Pasco Chamber of Commerce, 1994 Award of Excellence poster winner via Hanford Science Center, 1984 PTA Values Award at Livingston Elementary, 1977 Outstanding Educator via Phi Delta Kappa.
In 1979, Cynthia met Paul Spilman on a blind date, for which Cynthia was prompted to purchase her first pair of blue jeans to impress "Tall Paul." Throughout their courtship, they spent countless hours building their first home on Garfield Hill, as Paul was an aspiring and innovative architect and builder. They were wed in 1981 at St. Patrick Catholic Church in Pasco in a beautiful wedding, and then moved into their stunning new home where they hosted many social events and family gatherings over the next several years.
Cynthia and Paul had one daughter, Anne, before Paul passed away in 1987. Cynthia was the most devoted mother to Anne. The two held a beautiful bond of parental friendship, trust, and love. Cynthia was famous amongst Anne's friends for styling "homecoming" hair and for always having the tastiest treats on hand. Cynthia supported all of Anne's interests and hobbies, including tennis, arts & crafts, singing, and community theatre. In the late 90s, Cynthia became the volunteer "costumer extraordinaire" at the Academy of Children's Theatre, where she costumed over a dozen local productions.
The only penchant to rival her teaching expertise was that of party-throwing. Ever the consummate hostess, Cynthia celebrated each and every holiday with incredible parties that included her co-workers, P.E.O. sisters, family, and friends. Some of her favorite holiday festivities included Groundhog Day, St. Patrick's Day, and partying with "the Girls"—a gaggle of gorgeous collectible witch dolls—at Halloween.
Cynthia retired in 2016 after 44 years teaching elementary. Cynthia celebrated her retirement with Anne on a trip to Hawaii, and then spent her healthy retirement years gardening, antiquing, co-writing the Chase Sisters Cookbook, participating in P.E.O., and celebrating all that life has to offer.
On Thanksgiving 2019, Cynthia suffered a severe stroke. During her two-year recovery process, she was supported by the most amazing teams at both St. Mary Medical Center in Walla Walla and the Kadlec Healthplex in Richland. In addition to exceptional care by her Occupational, Speech, and Physical Therapists, Cynthia's at-home caregivers gave exceptional and loving help and support. The family would like to express their deepest and most heartfelt thanks to all who aided and cared for Cynthia during her last years.
Cynthia was predeceased by her husband Paul, mother Gloria, father Palmer, Uncle Wayne & Aunt Dorothy Chase, Uncle Levon Chase, Uncle Clinton Chase, and Uncle Richard Morgan. She is survived by her daughter Anne, sister Charlotte and husband Jay Henry, nephew Kevin & wife Sunday Henry, nephew JJ Henry, great nephews Nick, Charlie, and Sam Henry, and step-brothers Harry and John Sullivan.
A private burial was held on April 6, 2022 at Sunset Memorial Gardens. Cynthia's Celebration of Life party will be held on August 16, 2022 from 3:00-5:00 pm at Sunset Event Center.
Anne and family and friends,
I was saddened to hear the news earlier this year and am happy everyone will be able to honor Mrs. Spellman's life. She is easily one of my favorite teachers growing up and I was delighted to happen upon Anne several years ago and discover our connection to a wonderful influence. My best memory is of her celebrating the new year with us in our 2nd grade class, her joy was infectious to say the least.
Love and prayers for all who were touched and made better by Cynthia.
Hi Anne,
This is Peg Gunderson. I was your mom's roommate in Kennewick after we graduated in 1971 from WSU. We didn't know each other until we did our student teaching together at Emerson. I found out how creative. genersous, and compationate she was during those two years. I learned a lot from her.
One day we were talking finances and I said I was hoping to save $200 (salaries were $400) a month. Cynthia laughed and said she hoped to save$20 a month!
One of the things we bought with our savings was a leather coat. I bet it is still in her closet!
I also bought a sewing machine during those years and Cynthia helped me improve my
sewing. Everyone I knew got muu-muu dresses that Christmas!
I feel blessed to have had Cynthia a partof my life.
At that time, Washington teachers needed to get a 5th year within six years so four of us headed to Hawaii. It was hard….not because of content but hard to balance beach time….studying geography of Hawaii….and being ready to go out most nights.
she
Anne and Charlotte,
I just learned that my"favorite lifeguard" has passed away. I am sorry for your loss. Cynthia was such a brightness for all of us and we are richer for having had her in our lives. Thankful for all the wonderful memories I have of her.
Dearest friend, loveliest lady. I will miss you so, so much, until we meet again. ❤️
I met Cynthia in 1982 at Ruth Livingston and she became my mentor, champion and friend. I learned so much from her and greatly admired her passion for teaching and her zest for life. When Cynthia did anything, she did it BIG! She will be missed!! 💜💜
Anne,
So many wonderful memories growing up with you and your mom. She always had a way of making ordinary things so fun and magical. Sending you a big hug.
Anne-
Please accept my sincere sympathy. I was so sad to read of your mom's passing. She was always so upbeat and fun to talk with. I think she was more excited than you when you attended the Science Celebration classes.You were certainly fortunate to have such a supportive mom. I know you will miss her so much.
Big hug,
Mary
She made all her friends from grade school to college always feel special. My twin sister and I have so many fond memories of birthday parties and choir. She certainly left her mark on this earth. My prayers go out to her family and friends.
I loved Cynthia – everybody loved Cynthia! She was always so upbeat, inspiring, kind, personable, fun, and so much more…her wonderful life story captured a snapshot of her legacy. She made a difference in so many lives – children, parents, family, friends, community, PEO, theatre, and on & on. Cynthia will always be in our hearts – we will miss her dearly. Hugs, love, and support to you always – sincerely, Brenda and family
Sweet words from a loving daughter celebrating her loving and caring mom. I'm not sure if I had ever met Cynthia but it is clear that she was a wonderful mom and a terrific person and raised a great daughter. May she rest in peace and let fond memories of her carry on forever.
My heart goes out to the family. So glad, Anne, that you had such a special bond with your mother. I am so sorry for your loss.
Lots of love sent to everyone. I always smile on silly small holidays because I have the wonderful memory of Cynthia coming into the office and telling us about what they were actually celebrating 🙂 She was one of the best.
Cynthia,
You had a wild ride and a beautiful story. The legacy you have left behind will continue to grow and shine. Much love.
Dear Cynthia and Anne,
Thank you both for all the kindness you've shown me and my family over the years. You have always been so welcoming and we absolutely would not have been as comfortable and happy in the Tri-Cities without you both. Lots of love.
Dear Anne and family,
What a fitting remembrance of an amazing woman! We send love for your sorrow and rejoice that we knew her even a little. She was so wonderfully kind to our daughter, Anne's friend and will be missed by her and so many more.
Hugs, Lori Markle
Beautiful 💜
I will cherish all my memories and lesson from her. She has taught me to be a better friend, wife, and sister. I'm so grateful for all my moments with her.
May she rest peacefully with her "Tall Paul".
Dear Anne,
I'm so very sorry for the loss of your sweet mother. She was so kind and always greeted me when I she saw me at ACT. I admired her joyful spirit. I know you will miss your mom but the legacy and memories she left behind will be a comfort. Big hugs, dear Anne.
Very nicely written tribute to Cynthia, her accomplishments and wonderful life. I look forward to sharing in memories of her with family at her Celebration of Life.
What a fabulous woman who lived a fabulous life. Raise a glass to a strong woman who was one and raised one! Cynthia, the sky shines brighter with you up there. So glad you have found peace and freedom from pain. 💕
Rest in peace. We will look after Anne for you. I didn't get to know you well, but I know you are loved and will be missed.
Anne,
What a beautiful tribute to your mother. I can see where you get all your amazing qualities and tenacity. You clearly both live life to the fullest. I'm sure she was and will continue to be so proud of you.
Love Kendra
Previous message from
Bev Abersfeller
Beautiful!!!
Anne,
Your mom was an amazing human! There's no doubt her spirit will live on in the hearts of all who knew and loved her! I'll never forget how welcoming, friendly and loving she was to me when I first visited PEO, and every time after I became a sister!
I will treasure the memory! ❤️