FIND AN OBITUARY
Service information is posted on our website only with approval from the family.
If you are seeking information not listed below, please contact us.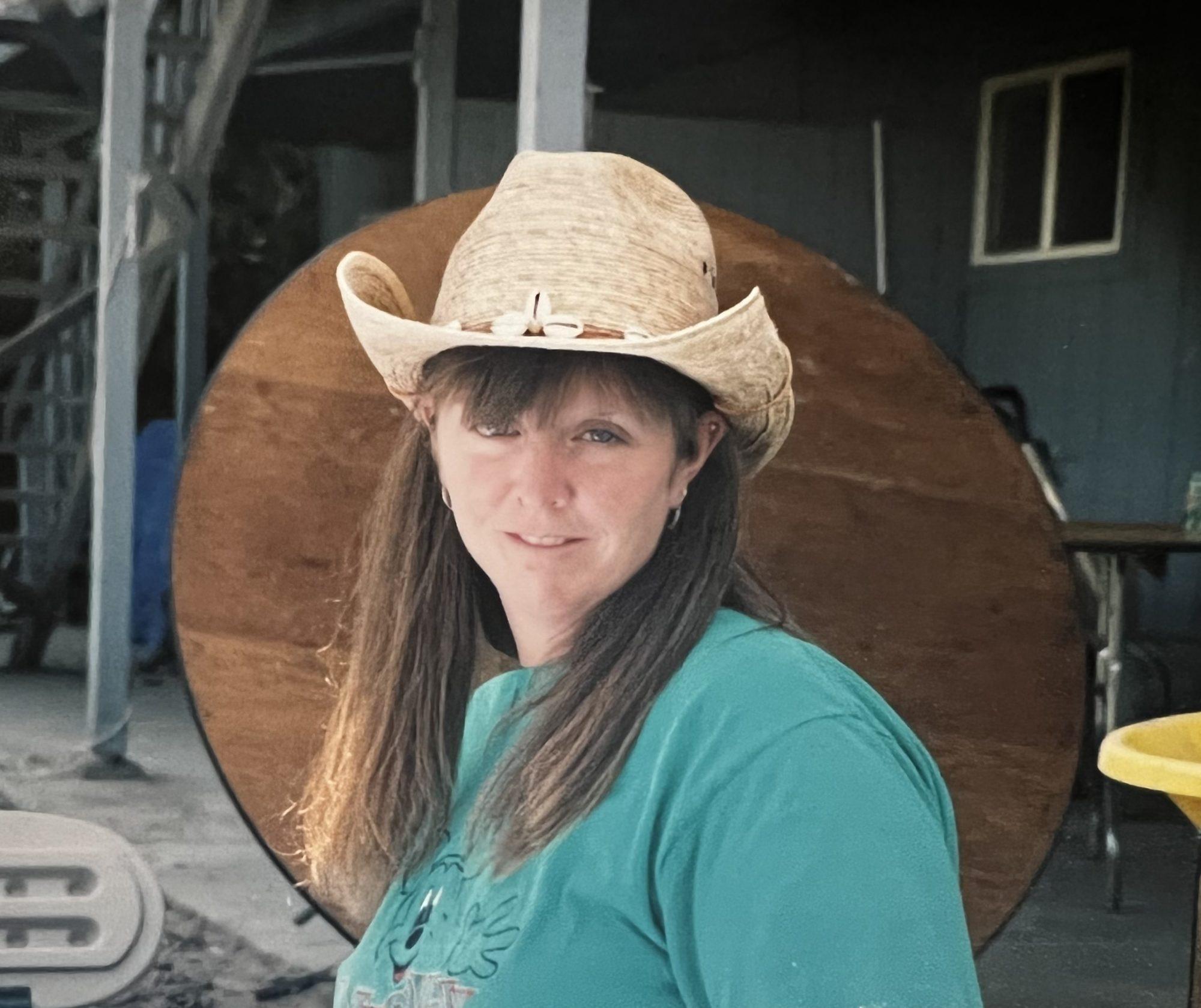 Cindy Marie McMurray
12/10/1968 — 05/29/2022
From Richland, WA
Celebration Of Life
Starts:
Sat, May 20, 2023, 3:00 pm
Cindy Marie McMurray
Cindy Marie McMurray, 53, passed away peacefully on Sunday, May 29, 2022, surrounded by her family.
Cindy was born to Lee and Roxie Orr on December 10, 1968, in Kennewick. She lived in the Tri-Cities most of her life and attended Riverview High School in Finley.
In 1996, she met the love of her life, Steve, and they were married a year later on June 14, 1997. They blended their two families with four daughters and welcomed their only son a year later, completing their family. Cindy enjoyed spending many nights at the ballpark with all of her children, feeding her children's softball and baseball teams, being team mom, keeping score in the stands, and cheering her children and family on in all they did. She wasn't only a mom to her family, but to everyone. She embraced all of her kid's friends, and opened her home to them without hesitation and with loving arms. Over the last few years, she hosted her "Sunday crew," making them more food than anyone could ever eat as they watched football games and she cherished the time listening to their laughter and relished the memories being made.
Cindy worked as a Dial-A-Ride driver at Ben Franklin Transit (BFT) and enjoyed conversing with her clients, co-workers, and friends. Later in her career, she found her true passion in training new BFT employees and helping them launch their careers. She excelled as a trainer and felt a great sense of accomplishment in teaching her trainees the right way to drive and approach their duties with their clients. She retired in April 2022.
Cindy was known for her heart, passion, and giving spirit. Anyone who knew her felt her love and was embraced by her. She was the type of person who would see a need and meet it, without hesitation. She often involved her family in helping others and gave without expecting anything in return. Every holiday, she baked hundreds of cookies and delivered them to family, friends, neighbors, co-workers, and anyone who could use a treat. Every August, she would make spaghetti by the gallon for BFT drivers transporting people to and from the fair.
Cindy's favorite time of the year was Christmas, and she always encouraged people to keep the Christmas Spirit alive all year round. Christmas was always in her mind as she shopped year-round for her family, friends, and anyone in need. One of her favorite days of the year was when she put up her Christmas tree – well before many would consider acceptable. She loved sitting by her tree and watching Hallmark movies with Steve.
One of her favorite sayings was "it takes a village." She took this phrase to heart and surrounded herself and her family with a large, supportive village in raising her children and was part of many other's villages as well. Her family is thankful to be surrounded by her village in this incredibly difficult time.
She was preceded in death by her grandparents Art and Betty Shadduck, father Lee Orr, and parent-in-laws Bill and Geraldine McMurray. She is survived by her husband Steve McMurray, mom Roxie Orr-Holley and husband Bob "Pops" Holley, brother Brian Orr, daughters Corynn (Levi) McMurray, Erin (James) Newman, Kara (Dan) Heldt, and Cori (Eric) Wilson, son Brian (Natasha) McMurray, and grandchildren Cooper, Liam, Brett, Emmett, Finn, Emilia, Olivia, Dylan, Enzo, and Jenny, as well as two grandsons to be born this summer, Mitchell and Ezra.
Her grandchildren were her whole world, and she loved being Nans. She was hands down the best Nans. She was born to be a mama, but is forever a grandma.
Her family would like to thank the doctors, nurses, and caregivers at Oregon Health Sciences University who cared for her with compassion, respect, and dignity and made her feel so loved. They would also like to thank Chaplaincy Healthcare for their services.
A Celebration Of Life will be held on May 20th, 2023 at Einans (Event Center) Events At Sunset                                                                                                                                                                                   915 Bypass Highway Richland, WA 99352                                                                                                                                                                                                                                                                        In lieu of flowers, please make donations to Cork's Place in Kennewick.                                                                                                                                                                                                                           Flowers may also be sent to Events At Sunset -915 Bypass Hwy Richland , WA  99352
So very sorry for your loss, Steve.
Steve and family, you are in my thoughts and prayers at this time. I didn't know Cindy well, but she was thought of so highly by the ones who rode with her. Keep all your good memories always with you!
We are so sorry to hear of Cindy's passing. She was so sweet to my son who spent time playing at her home as a kid. She was always so friendly and easy to talk to. She has done a great job with her family. I am so grateful to have known her.
Love you all so much.
Cindy will always hold a special place in our family's heart. There wasn't a time she didn't welcome us with open arms, a big hug, and a huge smile. She loved her family fiercely and she made her kids friends truly feel like one of the pack. My heart is broken for her family but wow what a legacy of love for her to leave behind. You are missed Cindy and nobody will ever forget you. Rest easy, young lady. Go Mariners.
What a special woman…I feel so honored to have worked with her…so many talents, her instant connection with others. She motivated everyone with her kindness, sense of humor and love of life.
Cindy started out as a co-worker and then became a true friend to me. She taught me to "lighten up" and have fun while accomplishing tasks and teaching others. She trained me when I first became a trainer and we quickly became friends and we grew in our professions. She embraced my children and would encourage me that although they made a bad decision today, they were still good kids and I was a good mom. She was passionate about parenting and loving her children.
Her face would light up at the mention of her grandchildren and would tell me as soon as she found out that one was on the way. She loved being available for her grandchildren.
Cindy loved and accepted everyone. She loved her trainees, fellow trainers, and especially her family. I look forward to seeing her again someday.