FIND AN OBITUARY
Service information is posted on our website only with approval from the family.
If you are seeking information not listed below, please contact us.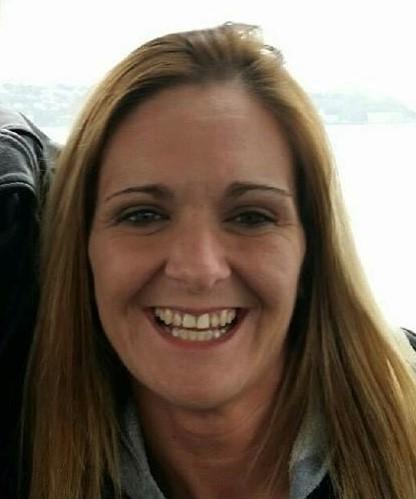 Jennifer Deatherage
08/04/1983 — 05/19/2022
Watch Service
New to Livestream? Watch the tutorial.
Celebration of Life
Starts:
Sun, June 5, 2022, 1:30 pm
Location:
Einan's At Sunset Funeral Home
915 Bypass Highway Bldg. H Richland, WA 99352
Jennifer Deatherage
Jennifer Lyn Deatherage, 38, passed away on May 19, 2022 in Kennewick, WA. She was born to Christie Clifford and Tony Deatherage on August 4, 1983 in Reno, NV. She moved to Richland at two years old and grew up in the Tri-Cities. In middle school she played a few sports but it was never her "thing". She much preferred hanging out with friends and having a good time. Jennifer graduated from Rivers Edge High School in 2003, and was very proud of her diploma.
As an adult, Jennifer spent years in the service industry and made many friends along the way. She was everyone's go-to person for advice or for a shoulder to cry on. Jennifer was always up for an adventure. She enjoyed the outdoors and activities like hiking, floating the river and going on mini vacations.
You could often catch Jennifer saying silly things to make those around her laugh. She was always wearing a smile and what a smile it was. Jennifer loved animals, even though she was terribly allergic. As a teenager she would often return home with itchy eyes and hives after snuggling with friends' pets.
An avid Seahawks fan, Jennifer will be remembered by many as a caring and fun loving person who would put herself on the back burner to make others happy.
Jennifer is survived by her father William (Bill) Clifford, sister Stephanie Clifford and nephews Guy (15) and Jayden (14). She was preceded in death by her mother Christie Clifford (Jenkins) and father Tony Deatherage. Jennifer's family invites her friends and loved ones to join them for a funeral service at Einan's at Sunset Funeral Home in Richland, WA on Sunday, June 5th at 1:30pm. A reception open to all will immediately follow at her father's home.
I went to school with Jen, she was a friend of my sister… after I came back to the TC I would run across Jen and she always had something good to say, even if it was just bein goofy. I'm sorry for your families loss you were a good person.
You are one of the good ones Jen , rest easy.
Fly with the angels Jen. 💕
Will miss you so much !! Fly high angel!
Jen, so sorry to hear of your passing. We know you were a dear friend to our son John. Whenever I went to Lee's to order food for the annual "John B" golf tournament signup, I always made sure to go when I knew you were working. Because I knew you'd pour me a free beer while we figured out the food. Rest In Peace Jen.
I met Jennifer a few years ago with her sister and ran into her now and then at the Richland Uptown. I remember her well because she had a warm energy and seemed so humble and down to earth. She had me laughing within a minute and was simply a fun and capativating soul. Our hearts our heavy for this devastating loss.
RIP dear friend, meet you in 2014 at the bar and you were funny sweet and kind then i had the honor to join you in your home at game night / bbq . you open your home to everyone. "that's something that will stay in my hear" you welcomed me in your home with food and a great conversation; you brought joy and great memories to my heart you will be missed
LOVE YOU JENNIFER. You will be missed by many. Your smile and big heart was seen by many and will never be forgotten. Until we meet again,
I miss you my sweet daughter. Rest in peace.
Jennifer,
We really didn't get to know each other that well and I am sorry for that I still am driving that Buick of your Dad's. Its a great car. I know know you are without pain and with your mom. You will always be in my thoughts with that pretty smile. Rest Now.
Hey I love u Jennifer I miss u allot u made allot of people happy and u always just wanted to have fun u gave me hope u and we're one of my Best freinds I miss u allot I'm loving memory- Anthony Roberts
We did not know her a long time but was blessed to know her for the time we did. May she Rest In Peace.
Rest In Peace sweet Jenn. In our hearts forever! Love you Teri and Ron
If you would have only known how much you were loved ❤️ Miss you sister. Give mom love for me.
Man… you had more life then anyone I've known in my life. Even during times of trial when alot of others wouldn't of made it through what you did.. and you came out always with a smiles and happy to be alive.. You are the strongest and bravest woman I know.. You were everyone's go to person. Before I got clean I remember you being there for me in person and hangout with me for days during when i was homeless and without that love and time you gave to me, who knows where I would be. I'm gonna miss your random messages or snaps you would send me time to time. Ilk carry you in my heart for the rest of My days and do My best to be the person and change you were for this world. You are so loved and I know you are not in any pain anymore..
You were a great friend, sister, daughter, cousin, aunt, and overall magical human being. You left this earth a better place then when you came in it 💚
You'll forever be remembered and loved by so many.
I'll never forget you Jennifer 🙏💚
Stephanie, Chris and the rest of the family, we send you our love.
You were such a beautiful girl that I had the pleasure of meeting I didn't stay in touch and I'm very sorry I got sick and was moved to spokane. You were always in my thoughts. May you rest in pease love Lindy Ish
You were a very loved person. I will miss seeing your smile when we would run into each other. Words you spoke stuck to me. Miss you girl
Gone but never forgotten!! I'll never forget the wonderful memories I have with you Tera and friends. Rest easy my dear ❤️
I miss you so much Jen. It's unreal. Love you always
I'm sorry for not keeping in touch with you. You will be missed you are an amazing friend
I can't begin to Describe the pain I'm feeling of you being gone. My heart is just so saddened. There are just no words really to express it. Jenn u have been in my life for almost 20 years we had are amazing time and then we had our fights but we always moved on. I wish u knew how much this world loved you and how much the world will miss you. You were are will always be like a sister to me. You are now set free to fly from the pain and you now fly with happiness you have craved so much. I love you forever.
You will be missed Jennifer what a kind soul you were!!
Jennifer I cherish the fond memories of our youth. I will think of you allways. Rest in peace my dear friend.