FIND AN OBITUARY
Service information is posted on our website only with approval from the family.
If you are seeking information not listed below, please contact us.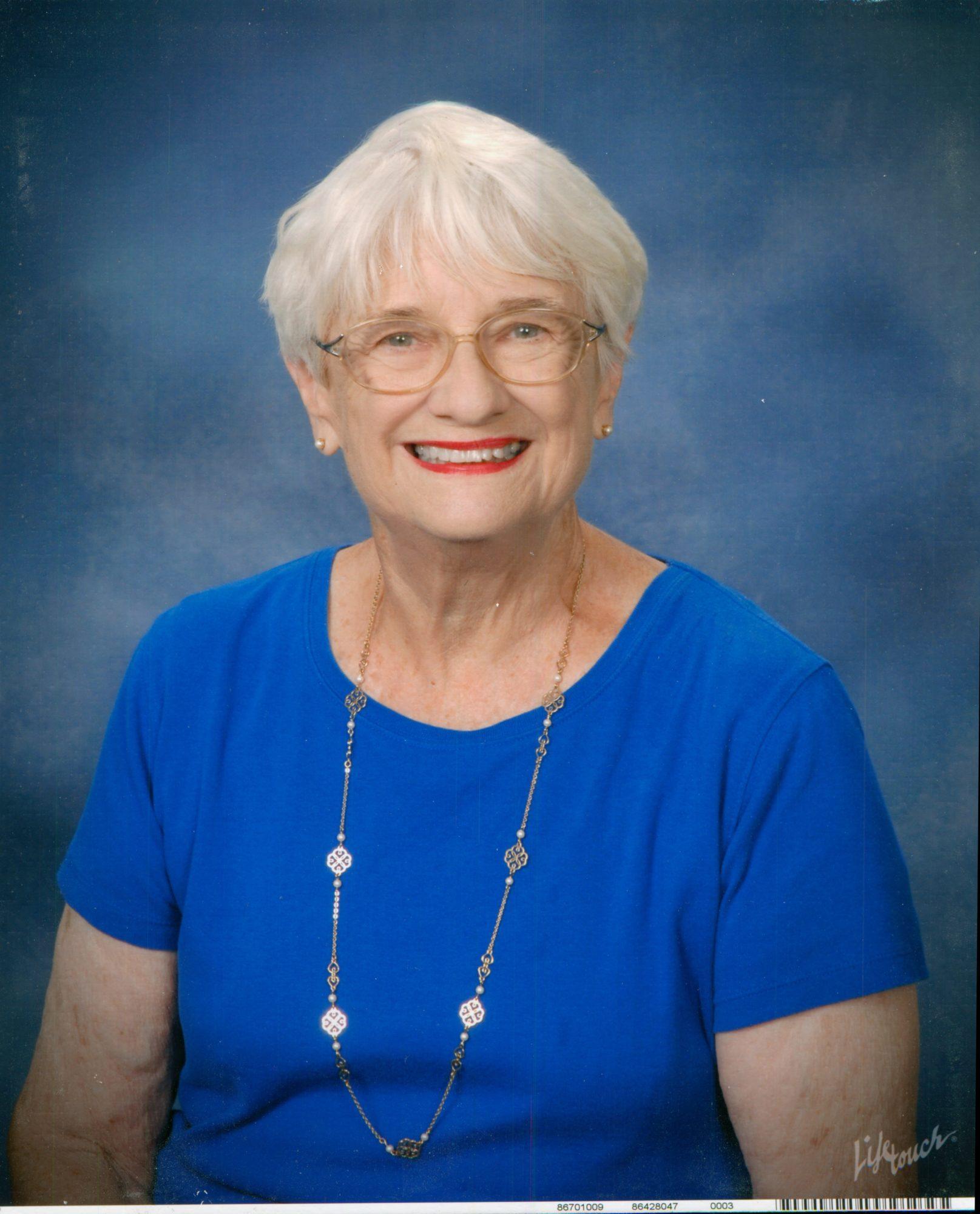 Tona Eloise Bloomster
04/11/1937 — 05/06/2022
Watch Service
Watch Graveside Service
New to Livestream? Watch the tutorial.
Celebration of Life
Starts:
Sat, June 25, 2022, 1:00 pm
Location:
Redeemer Lutheran
520 Thayer Dr. Richland ,WA 99352
Inurnment
Starts:
Sat, June 25, 2022, 2:00 pm
Location:
Sunset Gardens
915 Bypass Highway, Richland, WA 99352

Reception
Starts:
Sat, June 25, 2022, 3:00 pm
Location:
Einan's At Sunset Funeral Home
915 Bypass Highway Bldg. H Richland, WA 99352
Tona Eloise Bloomster
A special angel was born on April 11, 1937 to Louis S. Madsen and Ena G. W. Madsen in Chicago, Illinois. Her name was Tona Eloise. She passed from this world into God's arms on May 6, 2022, in Kennewick, Washington.
Memories of her childhood include skipping 3th grade together with her best friend, Beverly Miller, and "running all over Chicago". She also took piano lessons for 10 years, culminating in playing "Warsaw Concerto" for her high school senior luncheon. She graduated from Taft High School in 1954. She graduated from Michigan State University (MSU) in 1958 with a Bachelor's Degree in foreign studies, and a minor in secretarial work.
She met Ken Hoopingarner at MSU. They were married in July 1957. After graduation from MSU, they spent the summer living in Detroit while Ken looked for work. He was eventually hired by Sperry Utah Engineering Laboratory, and they moved to Salt Lake City. Tona also started working there, in the steno pool.
They moved to Idaho Falls, Idaho, in 1960, when Ken got a job at the Idaho Nuclear Engineering Lab. She worked for Westinghouse. Both of their children were born there: Neil in 1961, and Jill in 1963. When Neil was born, Tona became an at-home mom.
During the winter of 1970-71, the family moved to Lynchburg, Virginia. Family vacations pretty much consisted of camping at Nags Head, North Carolina, and touring historical sites. The kids grew into "tweens" there.
Three years later, they moved to Granada Hills, California. It was denoted with humor that the family only moved from coast to coast – nowhere in between. There, as the kids grew into teenagers, Tona worked part time as the Church Secretary at Bethlehem Lutheran Church.
After 3 years in Granada Hills, the family moved to Kennewick, Washington (part of the Tri-Cities area). For Tona and Ken, this move was exciting due to the friends from Idaho Falls living there – friendships that were enthusiastically rekindled, even though they had kept in touch over the years. Both kids were in high school when school started that first fall. Tona worked part time (then full time after a while) as a secretary at Battelle Pacific Northwest Laboratory. She would spend the rest of her life living in the Tri-Cities
.
Tona and Ken were divorced in 1988. She met Clarence (Clem) Bloomster at Battelle, and they were married on October 31, 1993. He literally showed Tona the world with all the traveling they did, both before and after retirement. She retired from Battelle after 14 years of service. Clem retired less than a year later. Her memoirs of their travels fill numerous thick binders. They will be a source of love and fascination for her kids and grandkids for years to come.
Tona's hobbies included crocheting, knitting, crewel (a form of embroidery), sewing, and Church involvement (singing in choirs, various small groups, altar guilds, and lay worship assistant). Tona was proud of the family's involvement in the "birth" of Lord of Life Lutheran Church in Kennewick. During the congregation's 40th Anniversary celebration, she was proud to be one of the Charter members.
She will be remembered for her oh-so-cheerful nature, her sense of humor, her faith in God, her generosity, and her love for her family and friends. She was the world's greatest mother and mother-in-law.
Tona is survived by her children: Neil (Ronda) Hoopingarner (Everett, WA) and children Zachary and Jessica; Jill (Vernon) Walters (Kennewick, WA) and children Christopher, Bobby, and Jade; Step-children: Wayne Bloomster (Chicago, IL); Keith (Kathy) Bloomster (San Ramon, CA) and son Kyle; Janet Demerrit (Pasco, WA); and Tim (Eva) Bloomster (Richland, WA) ; sister-in-law Pat Bloomster (Hillsboro, OR); ex-husband/forever friend Ken (Donna) Hoopingarner (Kennewick); Ken's sister Marilyn; his brothers Don (Dottie) and Doug (Sue); and 13 nieces and nephews. All of Ken's siblings claim her as family to this day.
Tona was preceded in death by her parents; Ken's parents; her mother-in-law, Dorothy Bloomster; her husband, Clem; her brother-in-law Don Bloomster; Ken's brother, Roger (1st wife Barbara); her step-son Matthew Bloomster; and nephew, Chris DeRoche.
In lieu of flowers, memorial contributions may be made to Redeemer Lutheran Church, 520 Thayer Dr, Richland, WA 99352; the American Alzheimer's Association; or Tri-Cities Chaplaincy, 1480 SE Fowler St, Richland, 99352.
We will celebrate Tona's life on Saturday, June 25, 2022, beginning at Redeemer Lutheran Church at 1:00 pm. The graveside service will be at 2:00 pm at Sunset Gardens in Richland, followed by a reception at Einan's Funeral Home at 3p. On-line viewing will be available via Eianan's Funeral Home at https://www.sunsetgardenstricities.com/einans-funeral-home/.
Rest in Peace. old friend. Many happy memories! Carol Larkin
Rest in Peace. old friend. Many happy memories!
What a lovely person ,who will be deeply missed. Tona was always so kind to me.
LOCATION FOR SERVICE WILL BE CORRECTED TOMORROW. IT WILL BE HELD AT REDEEMER LUTHERAN CHURCH.
You will all be in my prayers on Saturday when you remember and celebrate your Mom's life. Blessings and love, Vanessa
Tona volunteered at the CREHST Museum during the time I was there – she was a joy to work with; she always had a smile as she greeted visitors and staff. Even years after working together she would remember and ask about about my children and family. She will be missed!