FIND AN OBITUARY
Service information is posted on our website only with approval from the family.
If you are seeking information not listed below, please contact us.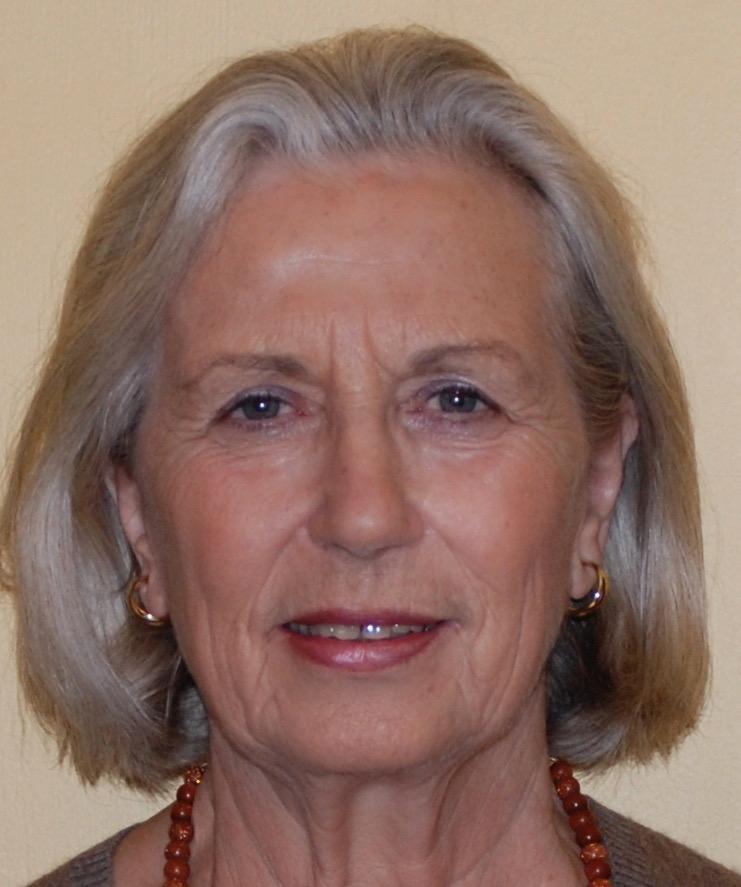 Gianna Maffeo
05/10/1932 — 07/24/2022
Watch Service
New to Livestream? Watch the tutorial.
Celebration of Life
Starts:
Thu, July 28, 2022, 11:00 am
Graveside
Starts:
Thu, July 28, 2022, 12:30 pm
Location:
Sunset Gardens
915 Bypass Highway, Richland, WA 99352

Gianna Maffeo
Our loving and beautiful mom, grandmother, and great-grandmother, Gianna Maffeo passed away July 24, 2022 at the age of 90.
Giovanna Lucia Di Virgilio was born May 10, 1932 in Casalbordino, Italy.  As a young girl in a small hilltop town with parents who doted on her, she was a principessa! She went to a religious boarding school in Pescara while her summers were spent at the beach with her friends. Afternoon passeggiatas were a must discussing fashion and eating gelato.
All that changed in June of 1952, when a young military man was visiting his aunt in a nearby town.  He was in Casalbordino to celebrate the Feast of Peter and Paul when he was struck with the "lightning bolt."  He asked around for her name and was given the name of her unmarried aunt.  Letters were written, visits to the house made and they finally met.  They were married in August of 1952.
After a month long honeymoon touring Italy they boarded a boat to America eventually landing in Richland, Washington and started raising a family.  Six children later the family was complete.
Mom was at her best when she was in the kitchen cooking for family and friends.  Those that were fortunate enough to be at the table were treated with course after course of delicious Italian food.
Even though she had never had a job outside the home, she decided she wanted one.  In 1975 she started working at Shields Stationery in Uptown Richland.  Then she decided she wanted to work at Hanford. And she did.  She worked for 14 years at BWIP and loved every minute of it.
Our mother is preceded in death by Luigi DiVirgilio (father), Anna D'Aurizio (mother), Ralph Maffeo (husband), Nicola DiVirgilio (brother), and Bryan Randow (grandson).
She is survived by Carlo DiVirgilio (brother), Carmen(Cary), George (Barb), Nina (Oscar), Michael, Juliana (Brad), John (Elyse), 14 grandchildren, 10 great-grandchildren (soon to be 11!).
A memorial service will be held at Einan's Funeral Home in Richland WA on Thursday, July 28 at 11:00 am.
I am sorry that I did not know that Mrs. Maffeo passed away until two days ago. I loved Mrs. Maffeo. She was such a great person and Mom and she made a huge impact on me during my teen years on Enterprise Drive. I spent a lot of time with Mike and others at the Maffeo home and Mrs. Maffeo was always so nice and warm to me and all the other guys our age (and there were many)on our street/neighborhood. I always enjoyed talking to her and loved her laugh. She was a great cook and host. I am so glad I got to know her. She was a wonderful person. I have much love for the whole Maffeo Family and wish you all the best.
I just stumbled across Gianna's obituary. I am terribly sorry for your loss. In the past, I interacted with Gianna frequently at Hanford. I always enjoyed chatting with her; she was a lovely person with a big smile and bright eyes. I remember that she always dressed up relative to others. I still remember laughing with her years ago about her wrinkled linen pants — her wrinkles of royalty, she laughingly called them.
My condolences.
When I was in second or third grade at Spaulding School, I announced to my Mom that I could speak Italian. Mom asked how that could be, and I told her aboutMrs Maffeo speaking to my class about Italy and I understood every word! Mom and I got to know Her a little better when Carmen and I were in the same Campfire group. She was truly a delight!
Shelly Campbell
We first met Gianna when she and Ralph moved in across the street from our little prefab on the corner of McClellan and Willard. She introduced us to the Italian version of pizza before anyone else in our circle of friends had ever heard of it! Carmen and "Georgie" were playmates. Our mom enjoyed visiting with Gianna and even helped host a baby shower when Carmen (I think it was) was born. They worked together for a bit at Shields in Uptown and both went on to bigger things. It was a surprise to see her at our mom's funeral but we were pleased to see that she remembered old friends.
"It is good to love many things, for therein lies the true strength, and whosoever loves much performs much, and can accomplish much, and what is done in love, is well done."
– Vincent van Gogh
My condolences to all the Maffeo family. May our folks have that Italian picnic, we used to have, in Heaven.
Thank you ZIA!
Thank you for all the beautifull moments passed whit you!
I love you ZIA, zio Ralph, Carmen, George, Nina, Michael, Giuliana, Jhonny and alls yours families.
Thank you for giving me the example of courage and always give me a smile and a hug.
Always in my heart….ZIA.
Auntie Gianna was loved by so many including our family.
Her wonderful hospitality, incredible Italian feasts, and radiant smile will always be fondly remembered by us.
She was a loving wife a doting mother and a beacon in the community.
May her memory be eternal.
Warm regards,
Demetrios Lahiri
George & Family,
So sorry for your loss. Your mother leaves a legacy of love for family. Peace be with you.
Dear Mike and Family,
Peace be with you Mike and your family. Your mother is in loving arms. In reading about her, she sounds wonderful. Her memory will always live on.
Peace and love to you,
Claire Gabriel-Buffton
Mike & Family!
May the loving arms wrap all of you with love. Wishing all of you peace. May you= mom's memory be an eternal blessing to all of you!