FIND AN OBITUARY
Service information is posted on our website only with approval from the family.
If you are seeking information not listed below, please contact us.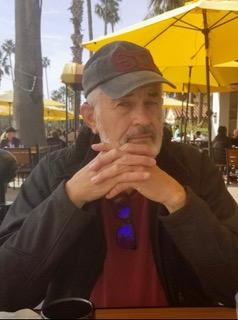 Gunars Rieksts
11/11/1939 — 07/17/2022
From Kennewick, WA
Watch Service
Watch Graveside Service
New to Livestream? Watch the tutorial.
Graveside Inurnment with Military Honors
Starts:
Sat, August 27, 2022, 2:30 pm
Location:
Sunset Gardens
915 Bypass Highway, Richland, WA 99352

Celebration of Life
Starts:
Sat, August 27, 2022, 4:00 pm
Location:
Einan's At Sunset Funeral Home
915 Bypass Highway Bldg. H Richland, WA 99352
Reception
Starts:
Sat, August 27, 2022, 5:00 pm
Ends:
Sat, August 27, 2022, 7:00 pm
Location:
Einan's At Sunset Funeral Home
915 Bypass Highway Bldg. H Richland, WA 99352
Gunars Rieksts
On July 17, 2022 Gunãrs Rieksts passed away suddenly at his Kennewick, WA home.
Gunãrs Alberts Rieksts was born in Riga, Latvia on November 11, 1939 to Gizela Vera (Grinbergs) Rieksts.  His father Alberts Julius Rieksts died unexpectedly before Gunãrs was born, leaving his mother to care for him and his older sister Dzintra.  Gunãrs was baptized a Lutheran on December 2, 1939.
He was five years old and living in Pope, Latvia when the Soviet invasion against the occupying German army forced the family to flee.  The small family, joined by his Uncle Peters Zelenko and Aunt Vera Zelenko and cousin Dianis Zelenko, found themselves caught in the cataclysmic war between the Soviet and German armies.  After several harrowing experiences, at the end of the war they found themselves categorized as "Displaced Persons" and were moved to a series of camps in Germany and what is now the Czech Republic. After six years in a series in "DP Camps," a time often remembered with affection by Gunãrs and his cousin Dianis for their many mischievous adventures.  In 1950 Gunãrs and his mother and sister arrived in the United States on the troop carrier USS General Howze.  Under the auspices of the Lutheran Resettlement Service, his mother found employment on Walter Bynum's farm near Kittitas, WA.
In 1953, his mother came to work for Samuel Smith in Ellensburg while Gunãrs and his sister, Dzintra, attended Ellensburg schools and learned English.  He often told stories of going up into the hills to practice shooting, solitary hikes along the Columbia River and taking his beloved Model A on and off the backroads of Kittitas County.  In high school was a founding member of the Ellensburg hot rod club "The Muckrakers" where he found lifelong friendships with his "Band of Brothers".
Gunãrs graduated Ellensburg High School in 1958 and after a short stint at then Central Washington State College (CWSC), he enlisted in the U.S. Marine Corps.  While on active duty in South Carolina he was involved in serious accident that necessitated his retirement from his beloved "Corps."  After his rehabilitation he returned to Ellensburg and resumed his studies at CWSC.
In 1967 he married Janice Barnhart and adopted her six children (Derek, Tanya, Luke, Trina, Tracy and Tim).  In 1968 their daughter Laura was born.  After his graduation from CWSC in 1969 the family moved to the Tri-Cities where he began a professional career working for Battelle Northwest in the area of Health Physics.  It was during this time two additional children came into the family (Lisa, Gunnar).
The marriage did not last, and was followed by challenging times.  But in 1993 Gunãrs met Carmen Stafford, fell in love and on July 26, 1996 were married.  With the marriage Carmen's three daughters, Jana, Maren and Cara were added to the expanding family.
After retirement Gunãrs and Carmen "hit the road" and often travelled the country by van, recreational vehicle or car visiting family, taking in the sights, attending their children's college graduations, weddings, military ceremonies, family reunions and other events.  They enjoyed each other's company and the serenity and beauty of our country.
Gunãrs could always be found tinkering with some mechanical "Jobadoo," usually a stubborn chainsaw or broken, rusted car part.  Dogs of all shapes and sizes absolutely adored him; he gave off a "I am one of you" vibe that dogs could relate to, especially Labs.
What mattered most to him was his love and affection for Carmen, Dzintra and his Family; a grandson remembered him as his "Gentle Giant."  He had a profound belief in God and personally experienced His grace.  Gunãrs was immensely proud to be an American, of his Latvian heritage, his service in the Marines (he loved that his birthday was on Veterans Day and shared it with two grandsons).  Gunãrs was a long time friend of Bill W. and was grateful for 37 years of sobriety.  His life was a sublime journey where his kindness and generosity were given liberally to all.
Gunãrs was predeceased by his father and mother his uncle Peters, aunt Vera and cousin Dianis.  He is survived by his wife Carmen and sister Dzintra.  He leaves behind an extended family who loved him dearly: Derek (Linda), Tanya (Dale), Luke (Bernadette), Trina (Carl), Tracy (Larry), Tim (Tami), Laura (David), Lisa (Kevin), Gunnar (Mylinh), Jana (Jamie), Maren (Charlie) and Cara (John), 34 grandchildren, 26 great grandchildren and one great, great granddaughter.
A graveside service with military honors will be held on August 27, 2022 at 2:30 pm  at Einan's Sunset Gardens in Richland, WA., 915 Bypass Highway Richland, Washington 99352.  The service will be live-streamed for those unable to attend.  The services will be followed by a Memorial at Sunset Gardens.  Attendees are asked to dress casually; the wearing of Hawaiian shirts is encouraged.
I love you so much Grandpa. I hope I can become as kind and wonderful as you someday. Thank you So, so much.