FIND AN OBITUARY
Service information is posted on our website only with approval from the family.
If you are seeking information not listed below, please contact us.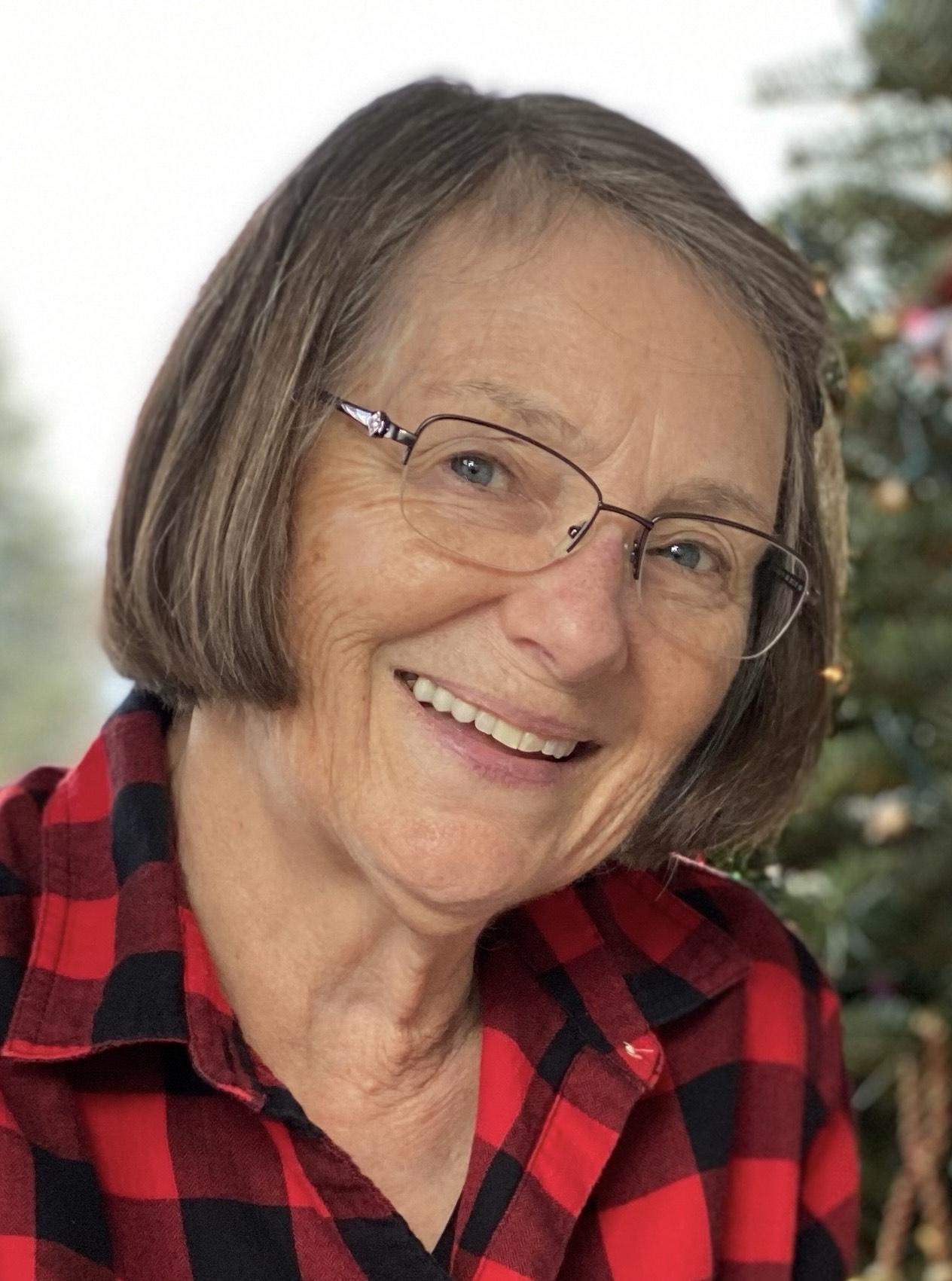 Dianne G Braun
11/03/1944 — 08/04/2022
From Kennewick, WA | Born in San Antonio, TX
Rosary and Mass
Starts:
Fri, November 4, 2022, 10:00 am
Location:
St. Joseph Catholic Church
520 S. Garfield St.
Kennewick, WA 99336
Dianne G Braun
Dianne Braun passed away peacefully on August 4, 2022, at home surrounded by family. Dianne was born in San Antonio, TX to Douglas and Billie Gould. She graduated from Punahou High School in Honolulu, Hawaii, and received a teaching degree from Seattle University. After graduation, Dianne entered the governmental overseas teaching program and worked in Libya and Spain. She was a bilingual teacher for four years at Base Naval de Rota where she met and married her husband, Peter. After leaving Spain, they moved to Kennewick, WA. They raised five wonderful children. Dianne taught K-2 grade for 23 years in the Kennewick School District until retiring in 2007 to help care for her first grandchild, who was diagnosed with leukemia at 15 months old. Dianne always put family first. The hardest part of her pancreatic cancer journey was knowing she was leaving her family and grandchildren early. She was the best mom and an even better grandparent.
Dianne was an avid sports fan. She loved the Mariners, Seahawks, and Sounders. She also worked diligently to ensure that the family history/legacy was organized and appropriately passed along to the next generation. Dianne had a wonderful group of friends who were there for each other. She cherished her early morning walks with Randi Lukich.
Dianne was preceded in death by her parents, Douglas Gould, Billie Hamshaw and stepfather, Leonard Hamshaw, and her brother, Richard Gould. She leaves her husband of 51 years, Peter Braun; her five children, Denny Braun (Amy) of Seattle, Lisa Hedges (Bill) of Seattle, Kellie Ward (Mark) of Richland, Jaimee Eingurt (Robert) of Silver Spring, MD, and Mary Celis (Rolando) of Mukilteo. Dianne had six grandchildren: Colin Ward (17), Anabelle (15) and Adelyn (12) Braun, Mateo (8) and Diego (2) Celis, and Benjamin Eingurt (7). She also leaves two stepbrothers Parry (Jan) and Steve, and two stepsisters Carol (George) and Sally.
A special note of thanks is extended to Randi Lukich for her faithful companionship over the last 10 years. In the last 6 months, Dianne ensured that she experienced new adventures in baking, making jam, and gardening. Her love and support given to our family is immeasurable.
A rosary and funeral mass will be held at St. Joseph's Catholic Church on November 4, 2022, at 10am and 11am, respectively. Dianne will be interred with family in the Veterans section of Sunset Garden Memorial Cemetery in Richland, WA. In lieu of flowers, donations can be made in her name to The Leukemia & Lymphoma Society, The Alzheimer's Association, or Pancreatic Cancer Action Network.
We are rembering Dianne with much love. And praying for all of you children and Pete.
Sorry we got of touch
I miss you darling Dianne and I treasure the time you so graciously shared in your last months. I will FOREVER be grateful for the gift of your daughters. Their character , their humor, their joy are reflections of the wonderful human you were. How very lucky they were to have had you as a mother. And how lucky we are to love them. You will always reside in the beauty of their hearts and souls. Rest peacefully Dianne knowing we will continue to cherish them as you would.
Peter, I am so sorry for the loss of your wife. Sending blessings to you and your family.
My prayers go out to all the Braun family. Dianne was a dear friend and holds a special place in my heart. It has been a privilege to get to know her loving family these past months. Thank you.
Dianne you were a joy to everyone who knew you and a light in the world. You will be dearly missed. Thank you for welcoming me into the family. I'll always treasure our time cooking & baking together, conversations by the fire at Seiku, and seeing you beam with pride over your children and grandchildren. You've left us to soon, but you lived your life well and taught so many so much. We will honor your legacy and you will live always in our hearts.
Diane was an amazing grandmother, mother, friend, teacher, and our angel thru very very tough times. Without her loving help with my son who was fighting cancer at 14 months, we would not have made it through this journey. She was our rock solid foundation which we will never forget. She has left us way too soon but she is no longer suffering and has moved on to a better place in heaven with family and friends. She has taught us grace, during very gloomy times, she helped bring religion into my sons life and mine, she has helped teach my son all the important tools you need in life to succeed, through summer school at their home in Kennewick which we will be forever grateful for. I could go on and on on how much she changed my life but that would take too long. Thank you from the bottom of my heart, we will miss you so bad but we will be OK because you prepared us for these tough times. God Bless you.
Ward Family
Rest in Peace! Sending prayers and love to the family! I am happy I got to see your mom a few months ago 💕✨💕✨
Mom. Grateful for the life you gave us. The last 6 months were hard but rewarding to spend almost every day caring for you. I hope as you watch us carry on that you are proud of us. The adventures in caregiving provide me with endless stories and memories I'll cherish forever. Hearing you say "love you too" before passing comforts me as I replay it daily in my mind. We see hummingbirds and know you are checking in on us. Thank you for letting me be more than your daughter these last 6 months. My life is forever changed by this caregiving experience.
I taught with Dianne at Sunset View Elementary. I'll never forget a trip to Spokane we took together for a conference. That lady knew how to shop and find nice restaurants! We had such fun! She was such a wonderful colleague! I loved hearing her talk about her family. I knew she loved them and they loved her. Such a wonderful lady to emulate! I'm so sad to see she passed.
Dianne was a gift that touched the lives of many people. She was an amazing person who put others first. She was a skilled teacher who served her students with heart and mind. The ripples of joy and inspiration she left will be like a flower that is forever in bloom. It was a blessing to share part of her world.
We will miss you Dianne. You gave me the best friend of a lifetime and as a bonus a life filled with great moments with you and your entire family of fun, kind, and frankly incredible people. The Braun family is the best. You left us way too soon but I hope you're up there laughing and loving and making sure we don't get in too much trouble. Thank you for being a parent and teacher in this life— you've left a lasting legacy . Much love.
I always felt Dianne's deep reservoir of experiences and her quiet but strong reserve helped show the rest of us how to live a life of commitment to a profession, a family and friends. She taught me about pragmatism without meaning to and she let everyone at school see what fun really looked like when the ducklings and chicks she was raising in her classroom would follow her, all in a line, down the hall.
I respected her and thank her for sharing her eldest daughter with me. Rest In Peace.
My prayers and love go out to the entire Braun family. Thank you for the privilege to be there for your mom as she took her final journey Home. She enriched all of our lives. My forever friend, walking buddy, big sister will always live in my heart. And I will always proudly say, "My big sister, Dianne, taught me that!"
Rest In Peace. Sending lots of love & hugs to the family.
We'll miss our sweet neighbor. Sending our love to the family.
Our sympathy to the Braun family.