FIND AN OBITUARY
Service information is posted on our website only with approval from the family.
If you are seeking information not listed below, please contact us.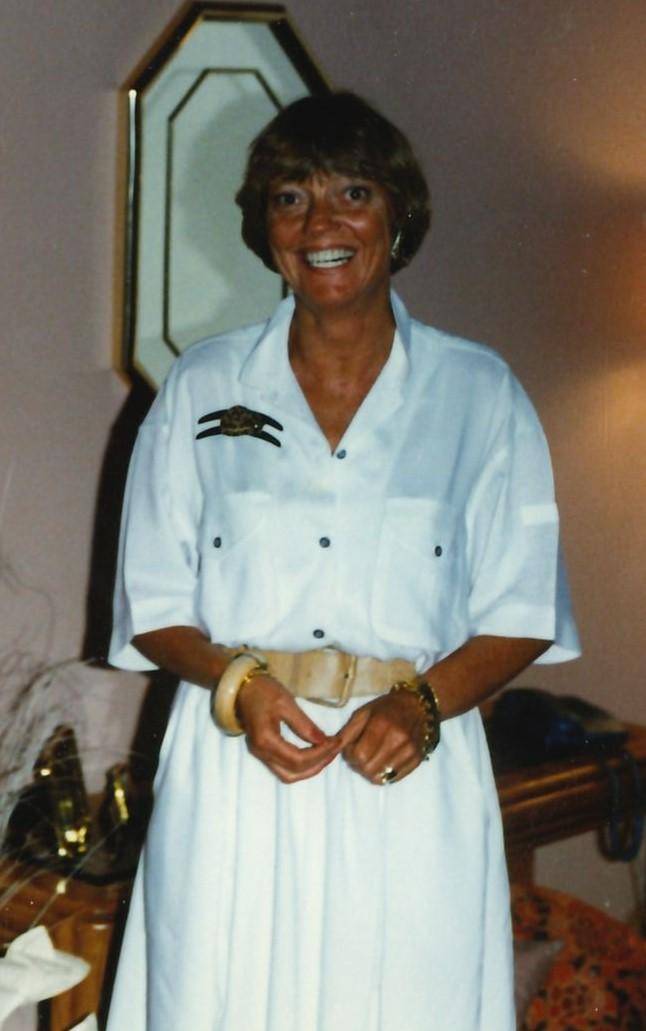 Kristine Allen
03/28/1948 — 08/26/2022
From Richland, WA | Born in Kapuskasing, Ontario, Canada
Watch Graveside Service
New to Livestream? Watch the tutorial.
Graveside Inurnment
Starts:
Fri, September 9, 2022, 10:00 am
Ends:
Fri, September 9, 2022, 11:00 am
Location:
Sunset Gardens
915 Bypass Highway, Richland, WA 99352

Kristine Allen
Kristine Allen, age 74, died suddenly at home on August 26, 2022.  Kris was born on March 28, 1948 (Easter Sunday) in Kapuskasing, Ontario, Canada and grew up there.  She came west to visit her sister Lin DeWitt who was married and living in Richland.  Here she met and eventually married her husband, Don.  
Kristine is predeceased by her parents, Wilfrid and Beulah (Kennedy) Anderson and her beloved husband Donald; also predeceased by her sister Lin (Roger) DeWitt and brother, Alex (Sandy).  
She is survived by her son Chad (Dana) and grandchildren Josie, Maggie, Jacob, and Zachary of Everett, WA; her brother Michael (Jocelyne) Anderson of London, Ontario, Canada; her nephews Brad (JJ) DeWitt of Pasco and Aaron (Monica) DeWitt of Richland, niece Sydelle (Morgan) Wiser of Bellingham, WA, her nieces Siobhan (Clay) Hutcherson of London, Canada and Lesley Anderson (Derek Radford) of Toronto, Canada and nephew Craig of Red Hook, NY.  She will be loved and remembered by her great nieces and great nephews:  Alexis (Chris) Brodaczynski of West Richland, Kyler DeWitt of Richland, Austin DeWitt of New York, and Cooper DeWitt of Pasco, Rylee (Sean) Ratcliffe and Sydney DeWitt of Richland, Finn Wiser of Bellingham, WA, Chloë and Carter Hutcherson of London, Canada and Amelia Radford of Toronto.
Kristine worked in retail, in management positions with J.C. Penney and Bon Marche and later with the Bank of America.
The family would like to invite friends and family to the Graveside Inurnment for Kristine on Friday, September 9, 2022 at 10:00 and Sunset Gardens located at 915 ByPass Hwy in Richland, WA.
In lieu of flowers memorial donations can be made to a charity of one's choice.
Kris was one of the first people I met when I moved here and started working at The Bon.
She became a great friend from the beginning.
She had a special bond with my daughters After working a full day, Kris would go home, make dinner and then come over and indulge my girls in letting them do her hair and paint her nails.
She was their "Aunt Kris"
I was blessed to have this fierce lady as my friend for so many years. We shared so many laughs.
She will be missed and much loved.
I just found out of Kris passing. I was Store Manager of the Bon Marche from 1986 to 1992. Kris was my HR Manager during that time Kris was an outstanding person to work with. She was funny at times, serious when necessary and caring when needed. She was a great human being and will be missed.
I am so sorry for your loss. Kris and I had some great
Times and probably cause a bit of trouble.
Kris will be missed by everyone who knew her.
My sincere condolences to Kris's family and friends on her passing. It is with great sadness that I read Kris's obituary as we were great friends through high school in Kapuskasing Ontario, Canada. We had great fun and shared many adventures and were so lucky to find each other on social media in later years. I am shocked to learn of her passing because we were chatting on line not long ago and she was her usual self and shared a joke with me. I know that she is home in Heaven with her husband Don and her beloved sister Lin and Sandy her brother. Rest In Peace Kris
Rest In Peace my dear friend Kris
For most of our elementary school years Kris and I were best friends. Beaulah called us giddy geese the junk eaters. We spent many unsupervised hours, days, playing and enjoying ourselves. I have many fond memories of those years and can imagine how she will be missed by family and friends. Condolences to you and yours Mike.
It is with a heavy heart that I bid farewell to my childhood friend Chris. I will forever cherish the days when we were roommates in Toronto and the great times we had both there and in Kapuskasing. I was fortunate enough to attend her wedding and spend quality time with both she, Don and Lynn. She was a wonderful friend and I believe that sometime in the future we shall reconnect with each other and all the loved ones who have passed.
My prayers and good wishes to all who loved Chris. The world will not be the same without her in it.
Dear Mike,
I didn't know Kristine growing up in Kap but my condolences to you and your family/ May your sister rest in peace and your memories of her be with you forever.
Brenda (Tees) in Kitchener
I am devastated I have ost my lifelong best friend my condolences to Michael.Chad and their families
As her school principal at Saint Patrick`s Catholic Scxhool in Kapuskasing I well recall Kristine as a pleasant and attractive student. May she rest in peace!
May happy memories and love comfort you during this difficult time. My days working with Kris at the Bon Marche are a cherished time in my life.