FIND AN OBITUARY
Service information is posted on our website only with approval from the family.
If you are seeking information not listed below, please contact us.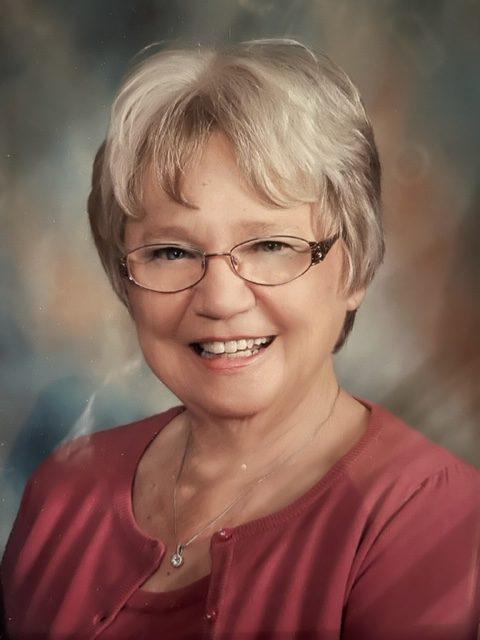 Bonnie Kay (Webb) Roe
08/29/1941 — 10/30/2022
From Richland, WA | Born in Van Wert, OH
Watch Service
New to Livestream? Watch the tutorial.
Public Viewing
Starts:
Thu, November 10, 2022, 3:00 pm
Ends:
Thu, November 10, 2022, 5:00 pm
Location:
Einan's At Sunset Funeral Home
915 Bypass Highway Bldg. H Richland, WA 99352
Funeral Mass
Starts:
Fri, November 11, 2022, 11:00 am
Ends:
Fri, November 11, 2022, 12:00 pm
Graveside Service
Starts:
Fri, November 11, 2022, 12:00 pm
Ends:
Fri, November 11, 2022, 1:00 pm
Location:
Sunset Gardens
915 Bypass Highway, Richland, WA 99352

Reception
Starts:
Fri, November 11, 2022, 1:00 pm
Ends:
Fri, November 11, 2022, 3:00 pm
Bonnie Kay (Webb) Roe
Bonnie Kay (Webb) Roe was born in Van Wert, OH on August 29, 1941 to Ilo and Lionel Webb. Growing up amidst uncertain circumstances, Bonnie's parents changed jobs often and moved back and forth between Washington and Ohio. During this turbulent period, Bonnie forged close bonds with her family and relished her roles as both a daughter and a sister.  In her teen years her family settled in Richland, WA, and from then on she considered it her home.  Bonnie was often poor growing up, but her love for her siblings, parents, and friends, along with her unrestrained joy, helped her develop into a resilient and loving young woman.
Bonnie and Bill Roe married in 1968. They first dated in junior high school, and found their way back to each other after a few years on different paths. Their love has been everlasting. Bill tenderly cared for Bonnie during the many years she fought breast and pancreatic cancer before he sadly said his goodbye on October 30, 2022 as she left to meet her Heavenly Father.
Bonnie graduated from Columbia High School in 1959 and attended Kinman Business College. Upon finishing school, she worked at the Hanford Site for many years before moving into the banking industry, where she excelled at personnel relations, account management, and bank officer responsibilities.
Bonnie was preceded in death by her parents, Ilo and Lionel Webb, her brothers Donnie Brown, Denny Brown, Terry Webb, Randall Bell, and her sisters Barbara Brown and Vicki (Bell) Behn.
She is survived by her loving husband, Bill, and her brother, Gary Webb, who was a huge part of her life. She is also survived by her four children: Vicki Stephens (Randy), Richard DeVine (Angel), Bill Roe (ex-wife Nancy), and Nathan Roe (Jocelyn). Bonnie joyfully shared her love with her extended family, including her 13 grandchildren (Andrew, Britni, Austin, Jessica, Kylie, Katie, Julia, Haylie, Levi, Lila, Brooke, Derrek, and Dylan), 9 great-grandchildren (Liv, Emma, Aubree, Eli, Solomon, Izzy, June, Austin and Micah), and many nieces and nephews.
Bonnie was a confident woman of faith. She loved. She forgave. She blessed lives, and her faith comforted her and gave her peace.
Bonnie was a bubbly person with a bounty of love in her soul. Her joy and smile were contagious, even during her years of illness. She loved going to movies with Gary.  She enjoyed trips to Molokai and the San Juan's. She adored her grandchildren and loved watching their school activities and sporting events. She coveted time with her sisters-in-law, daughters-in-law, and friends, many of whom she befriended in high school.  Playing cards with family and friends brought her great joy– especially when she won; she couldn't resist flaunting her victories.  She cherished trips to Walla Walla.  Bonnie loved the outdoors, especially long walks along the Columbia River and fishing with Bill at Twin Lakes, the destination where they once spent their honeymoon. Twin Lakes was a special place where she spent an enjoyable amount of time with her family. Bonnie shared some of her happiest moments there with family and friends, and was her sparkly self when 27 family members gathered there this September for a time of fishing, fun and togetherness.
Above all, Bonnie's life mission was to be the best wife, mother, and grandmother she could be–and wow, did we all hit the jackpot. God provided us with our own special angel! She would always find ways to make her family feel loved every day. Bonnie couldn't stay mad at anyone for very long, not even Bill. There was a special way that Bonnie loved those people close to her that can only be described as magic–it was well beyond normal, not really of this world, and the word "unconditional" doesn't come close. She loved openly and was fiercely protective of those she loved!
A viewing and Rosary will be held at Einan's at Sunset Funeral Home on Thursday, November 10 from 3-5pm. Bonnie's funeral mass will be held at 11:00 am on Friday, November 11, at Christ the King Parish in Richland, followed by a graveside burial at Einan's Sunset Garden and a 1:00 pm reception at Einan's Event Center. Those wishing to honor Bonnie's life may make a donation (in lieu of flowers) to Catholic Charities – Catholic Family & Child Service.
Life is but a stopping place,
A pause in what's to be.
A resting place along the road
To sweet eternity.
We all have different journeys,
Different paths along the way.
We all were meant to learn some things,
But never meant to stay.
Our destination is a place
Far greater than we know.
For some the journey's quicker,
For some the journey's slow.
And when the journey finally ends,
We'll claim a great reward,
And find an everlasting peace
Together with the Lord.
Truly one of the sweetest kindest and most joyful ladies I've had the pleasure of knowing. Bonnie was my mentor when I started in banking and continued to give great advice and help through the years. My condolences to her family. How blessed you were to have her as your mother, grandmother and friend. She was and will always be a bright shining light.
Our sympathies for the family, may Bonnie Rest In Peace!
BONNIE WAS/IS THE BRIGHT LIGHT ON YOUR DARKEST DAY. SEE YOU ON THE FLIP SIDE B. K. R. MUCH RESPECT
Bonnie was one of my best friends from junior high years until the present. There were 5 of us who bonded in high school and began taking trips together every other year. Bonnie made the trips so much fun, and her enthusiasm was contagious. She will be truly missed by friends and family.
All the best to the Webb Family. No doubt that Bonnie – The Sweetist Lady ever, will be riding heard on Gary and the Family.
I am so saddened to not be able to say Good-bye in person. I will be with you through Mass on-line and am at Peace knowing you are at Peace now. Will miss you always, Patti
So saddened to not be able to be there in person but will be following you Bonnie through your Mass and journey onward. Heart break is softened by Peace knowing you are at Peace. Love you, Patti
tamaradavis1618@gmail
So sorry to hear of Bonnie's passing. She was a most beautiful woman and the most accepting loving person I have ever had the pleasure of knowing. I will always remember her smiling face with a happy grin when we would see each other at the lake. Love always.
I was sad to read of Bonnie's passing. She was a lovely person. I enjoyed teaching her kids at Carmichael and have fun memories of them! Take care of each other.
I will sign as Mrs. Pook Smith and Miss Weide
I'm not well myself but was deeply saddened to hear of Bonnie's passing. She was a dear friend to so many and her beautiful smile will live on. My sympathy to her family. Rest in Peace Bonnie.
Our prayers and love to Bill and the family. BK will be in our hearts forever. We well miss all the wonderful times we spent with her. God has received a special angel . Rest In Peace dear friend.
Bonnie was one of the kindest sweetest persons I have had the gift of calling my friend. She just made the world a better place. I will miss you my dear friend.
My love and prayers are with Bill and all the family.
I am so sorry to hear of Bonnie's death. She was such a wonderful person, always welcoming and smiling. I will miss her and will keep Bonnie and your family in my prayers. May God bless you and give you strength during this time.
Rest In Peace Bonnie …our prayers and sympathies are with Bill and family.