FIND AN OBITUARY
Service information is posted on our website only with approval from the family.
If you are seeking information not listed below, please contact us.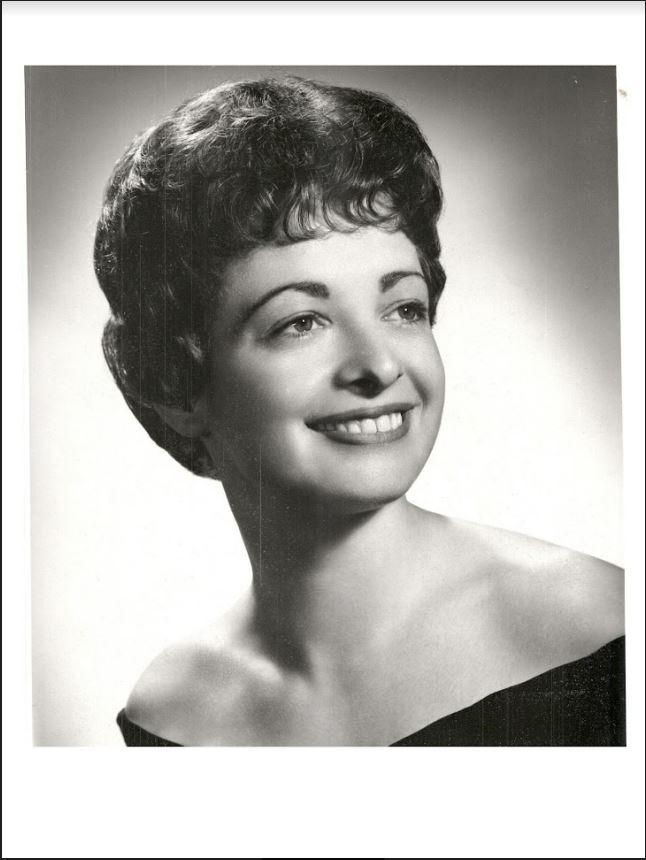 Margaret Kickert
04/10/1937 — 11/21/2022
From Richland, WA
Watch Viewing Service
New to Livestream? Watch the tutorial.
Viewing
Starts:
Wed, November 30, 2022, 1:00 pm
Ends:
Wed, November 30, 2022, 4:00 pm
Location:
Einan's At Sunset Funeral Home
915 Bypass Highway Bldg. H Richland, WA 99352
Margaret Kickert
Margaret Else Kickert left this earth, 11/21/22, to join her Heavenly family.  She was born in 1937, in Chicago, IL, to Frederick  and Rose Laechele. Pre-ferring the less formal "Margie," she graduated from Amundsen High School in 1955.  As a first generation German/Am-erican in Chicago, at Wright College, she earned an Associate of Arts degree in 1957, and met her future husband, Ron.
They were married in 1961 in their home-town of Chicago and then moved to Los Angeles where she worked as a secretary in a UCLA residence hall, while  Ron pursued degrees in theatre arts and science. In 1966, they had a daughter, Cherylayne Marie Kickert Nelson, and in 1969, a son, David Nicholas Kickert, while becoming a stay-at-home Mom.
In August 1969, they moved to Utah State University, Logan, UT, where their second son, Bradley Jonathan Kickert was born n 1972.  Subsequent moves took the family to Missoula, MT in 1973, and Pleasant Hill, CA in 1975.  She started volunteering when her children were small, and lived a very active life.  In 1980, the family moved to Corvallis, OR, where Margie rejoined the work force as a Career Advisor at Oregon State University.  She and Ron were very active encouraging and helping their two sons to rise to the level of Eagle Scout in the Boy Scouts of America. In May 1992, Margie and Ron packed up the family and relocated to Richland, WA, where Margie worked as a financial aid administrator for Washington State University at Tri-Cities, until her retirement in 2003.
She loved dancing ever since early times on Friday nights at UCLA, and frequently attended the dances with Ron at the Pasco and Kennewick Eagles.  Earlier she had been a member of the Pasco Eagles Auxiliary.  She was a member of Redeemer Lutheran Church in Richland and loved being active previously at Richland Lutheran Church in the women's sewing group, Bible studies, and social Circle.
Margie was passionate about life, having fun, and a good time.  She rose to President in many organiza-tions and enjoyed serving others and her community.  Her favorite presidency was for the Kiwanis Sunrisers in Corvallis, OR.  Among all of her awards, she was proudest of all her accomplishments serving others, but these activities were cut short when she became legally blind and could no longer drive.  After the initial shock, she was able to cope well with the partial blindness and never felt it was very disturbing to her, although it certainly was a big inconvenience to herself and her family.  She was a member of the United Blind of Tri-Cities. Her proudest moments were getting married to her loving Ron and having three wonderful children and two grandchildren. Her favorite professional positions were in Career Services at Oregon State University, and in Financial Aid Services at WSU Tri-Cities.  She truly enjoyed working and serving young adults.
Margie was preceded in death by her parents, Rose and Frederick Laechele of Chicago, and her sister, Eleanor Quinn.  She is survived by her husband of 61 years of marriage, Ronald N. Kickert of Richland; daughter Cherylayne (Nelson), and husband Mark Nelson, of Granite Falls, WA; son David N. of Arlington, WA; son Bradley J. of Richland, WA;  two grand-children Katie Kickert of Arlington, and Kara Kickert of Mount Vernon, WA.
All of Margie's awards and friendships were very meaningful to her, and she felt that she was very blessed to have so many friends, and the love and kindness of so many people.
Below is a great song which says much about who my mom was in my life and everyone she met.
This link gives and says everything about my mom as it represents her spirit here with us and we will never forget her.
For lyrics of this song: "There Will Never Be Another You🕊💐 click the link below: https://youtu.be/QISuv4qoJYM
The song (above) is what my mom was about in her life, and how she lived her life truly to her fullest. It has been great having her as my mom and I hope you all have enjoyed having her in your life! I miss her each day, and I told her I will carry on our family traditions. To this day, I believe she is still with me and loves me. She walks beside me and my dad each day😍.
My mom loved life, had a great one, and loved everyone who was caring for her, and who knew her friendly spirit. She always thought more to be done which is why I give back to society the way she would have wanted, had she more time. On behalf of her—-Thanks to you all for everything that was done to help her over the years!
"Stay safe" she would always say to our closest friends and family. In her name, as she walks with Jesus and our Lord God now—Peace be with you as she can sing greatly (as she had done while attending church, and even at home church on some days in some of her final days leading up to transport into hospice house).
As she would regularly say, whether she could see or not, she would always ask for "—-more!"
Blessings to you always mom! 😇
Thank you for giving of your heart, soul and positive energy each living day for MORE!
Love you with all my heart!❤
Take care mom…see you when dad and I get up to you to then be with you as a family in christ Jesus once again! 🕊🕊🕊
With all my love😍, hugs🤗, kisses😘 and THANK YOU!😎
—Your loving youngest son and dedicated caregiver!
Bradley👱❤
Mom, always remember how much you are loved by your granddaughters and I. Katie and Kara will always remember you. As a mother and grandmother you were very inspirational. God Bless. I love you always.
Your son, David
Aunt Marge, My thoughts are with you today along with the hope that you rest in peace. I remember being a flower girl at your wedding so vividly, and will remember the happy times we spent together.
To the Kickert family, you are in our thoughts and prayers during this difficult time. We are sorry for the loss of a wonderful wife, mother, friend, Margaret. Her son Brad was a valued member of our Columbia Athletic Club employee family and the passion for serving others was definitely passed along. With this same dedication, he returned home to help and we hope that time will be cherished and live in your hearts and fond memories. Please take care, from your CAC family.
Cheryl and Mark. Tom and I are so sorry to here about the loss of your mom. We are thinking about you.
Ron and family- My deepest sympathy for the loss of Margie. While it is a sad time for all of you, Margie sure led an enriching and rewarding life that is celebrated by this beautiful narrative. My love to you all and although the timing might not be right, I hope to venture west to visit next Spring to see all of you and pay my formal respects to Margie.
your cousin Renee Muehlbauer xxoo's
What a pleasure and honor to have met you, Margaret. You were always so kind , loving, and positive. I can tell that you served your family well by how much care and love, your son, Brad has given you in return. You have ran the good race and fought the good fight. I'm sadden by your absence here on earth, but I rejoice that heaven has gained another saint. May your family have peace and strength.
My darling sweetheart Margie, I will love you all the rest of my life. I was so blessed to have you as my wife. From our days at Wright Junior College where we met, to the summer picnics we had alone at our little island in Fox Lake, Illinois, to the various exquisite restaurants around the suburbs of Chicago, we had glorious times together.
I remember the fantastic wedding we had 61 years and 95 days ago at the Crisdon Manner in Elmwood Park, with the band, the dancing, and over a hundred relatives and friends, and then to the whirlwind honeymoon from Chicago to West Los Angeles along Route 66, and our subsequent many trips to Knotts Berry Farm and Disneyland in 1961, after we found an apartment. Having been raised in Chicago, we weren't aware of mountains, deserts, or sea coasts. But we shared together the thrill of seeing all of these wonders of God.
Every month, every year, was happier and brought us more in love with each other. Thank you for the three great children we had. I shall miss you with tears in my eyes as long as I live, my darling sweetheart, Margie.
Your loving husband, Ron
I miss you mom. I have so many fond memories. I remember how you loved gardening and taking care of your plants, outdoors, especially in Corvallis, up on the second level of our backyard overlooking the grassy play area, where you also liked playing badminton and croquet.
I remember times when I felt sick with flu or a cold and came home from school not feeling well and you took care of me with hot soup and getting me into bed and sitting with me for awhile so I could rest.
I remember our various thoughts on many subjects and how you used to take me to The Beanery in Corvallis so we can have some mother & daughter time. I also remember going with you to the OSU Thrift store, and helping you and the other ladies and I thoroughly enjoyed that. Those days were some of the most enjoyable for me in my high school years.
I miss you so much Mom but I know I will always have you with me in my heart and I sense a part of you with me everyday encouraging me to put my best foot forward.
Thank you so much for that.
I love you dearly.
Love from your friends and neighbors as you move in to your next adventures
I am honored to have had the privilege of meeting Margaret and getting to know her on a small level over the past year. She was a woman of wisdom who loved her family more than anything. I will miss you, my friend, but am happy you are at peace and with your heavenly family. Thank you for all of our conversations and interactions. My prayers are with her family, especially Ron and Brad. Thank you for allowing me the chance to get to know such a wonderful and loving woman. She will be greatly missed.