FIND AN OBITUARY
Service information is posted on our website only with approval from the family.
If you are seeking information not listed below, please contact us.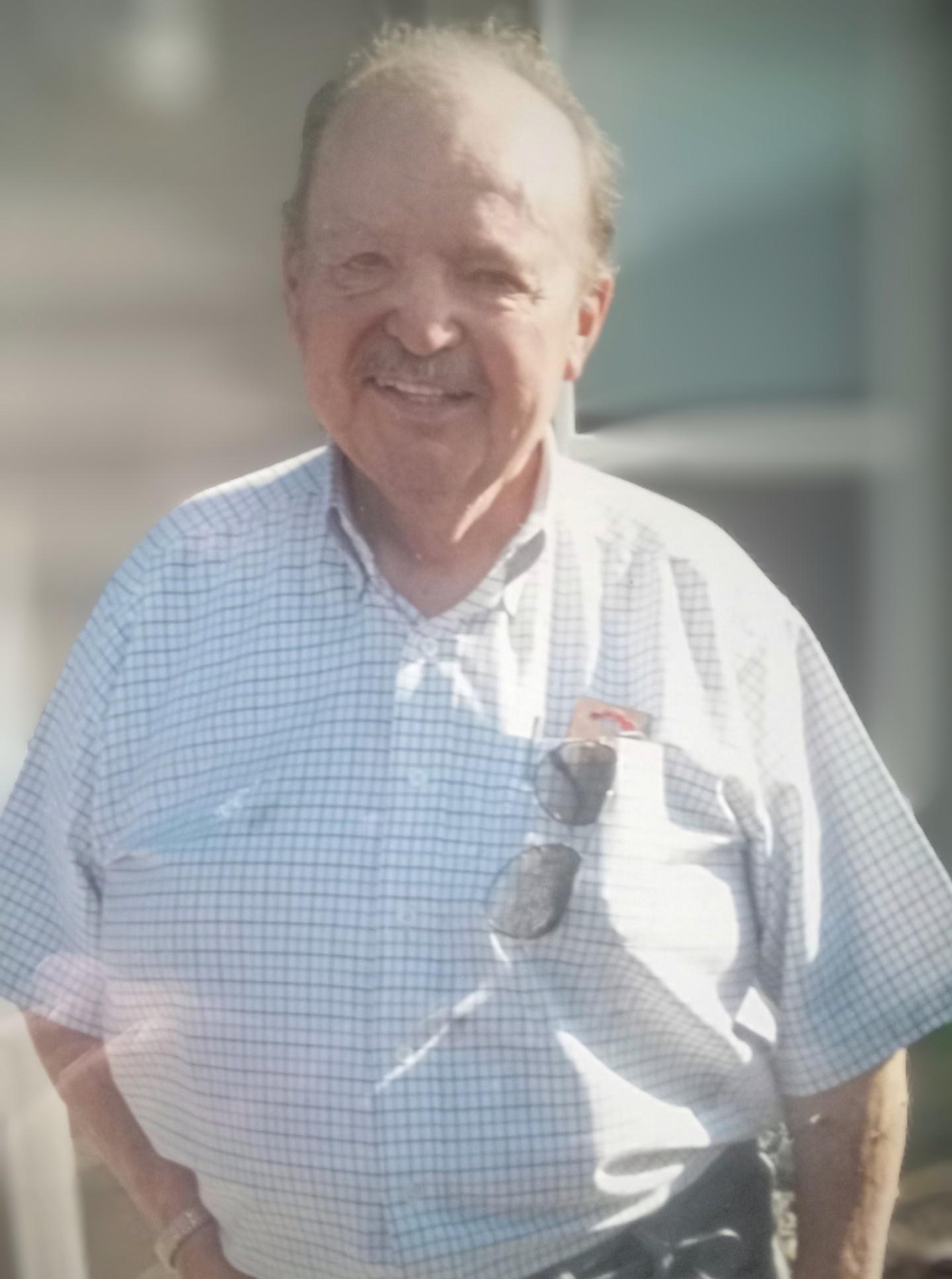 Jerald Ray Lukins
05/09/1934 — 12/18/2022
From Richland, WA | Born in Dodge City, KS
Jerald Ray Lukins
Jerry Lukins was born in Dodge City, Kansas to Daniel Sr. and Leota Drake Lukins, the firstborn of 4 boys. His brothers are Ron, Dan Jr. and Wayne. They spent several years in the Dallas area, with a short stop in Bucklin, KS, where grandma and grandpa Drake lived. After WWII started, the family moved to the Pacific Northwest, with stays in Salem, OR; Vancouver, WA; Davenport, WA; and eventually made it to the Tri-Cities in early 1944, where his father worked as a painter for the Hanford effort.
The family first lived in the River View area, just west of Pasco, on a ten acre farm their parents bought to "keep the boys out of trouble" (yet, boys will be boys). On one occasion, the three boys were playing ball in the yard. Ron was pitching, Dan Jr. was catching and Jerry batting. One pitch hit the ground and Dan moved up to get the ball and Jerry swung at it anyway, hitting Dan in the forehead and knocking him out. One game some of the boys played was brick tag. They had a half brick and the person that was "it" tried to hit someone else with it. Jerry would say when someone was hit, they would be it, when they could get up". Another thing they would do to "stay out of trouble" was 4-5 boys would get together and would get one of the neighbor boys plough horses. They all would get on bareback and ride across the fields. Eventually one would fall off, they would pick him up and he got to ride on the front, until the next one fell off and picked up, until they had all fallen off. They also, against their dads wishes, rode Buttercup, the family cow and her calves, Popcorn and Peanuts, like they were rodeo horses.
The Lukins farm was due West of one of the runways from the Naval Air Station. Jerry, Ron and a couple of the other boys would get some of their dad's large paint drop cloths and flap them as the planes flew over. The pilots would wiggle the wings back at them.
During the summer months they would cool off in the irrigation weir box at the middle of the property, and on occasions swimming in an inlet off the Columbia River. One time, Jerry and Ron decided they were going to cross the river in a tub. Now, this was before McNary Dam was built so the river was swift. Someone must have seen them and their notified parents. After a few anxious and scary hours, while their parents feared they might capsize and worse, they were found and rescued.
The family moved to Richland in 1946. Sadly, the family lost their mother when Jerry was only 15 years old. He attended Columbia High School in 1950. He was quite artistic and during his teenage years made several drawings and did some embossed copper pictures as well.
He later joined the Navy at 17 years old, where he served aboard the USS Helena during the Korean War. The USS Helena, for a time, served as the flag ship for the U.S. fleet off the coast of Korea. He was also stationed at Kodiak Island in Alaska.
After being honorably discharged, Jerry returned to the Tri-Cities and began his career with the railroad and attended Columbia Basin College in Pasco. Some of the classes he took were in body and fender work. Using this knowledge, he completely customized his 1951 Mercury.
While at the railroad, he worked freight trains for many years. He also became a conductor for both passenger and freight service. During the 70's, he spent a few years as the conductor for the Amtrak trains that served Spokane and Seattle. He had also made a lot of lifetime friends. After retirement, several would get together nearly every weekend for coffee, breakfast, etc. They all had a great time getting together with their families at the annual picnic.
Jerry married Sandra Karshen in 1956 and they started their family in Pasco. They bought a house in Richland and raised their children. Later, they moved back to Pasco and then back to Richland, where he remained until his death.
Jerry was a very intellectual person with an appetite for reading all sorts of books of various subjects, with history and spirituality being his favorites. He would also challenge himself with the hardest crossword puzzles that could be found.
He was a man flowing with pride and love for his children and grandchildren. Throughout his entire life, there was nothing that he wouldn't do for his children. They all love him with all their whole heart and are very much missing him.
His understated, witty humor and smile left you feeling a little lighter anytime you talked with him. Jerry had a way of addressing a person that made them feel acknowledged and noticed. He could display "the eyebrow" look, and could set any deserving individual straight in a heartbeat. His strength of character and sense of integrity were that of an honorable man.
Jerry is survived by his wife, Sandra Karshen Lukins, children including Sheri Lukins, Debra Lee, Deanna Wingart (Mike), Eric Lukins, and Kurt Lukins (Shannon), along with several grandchildren, great grandchildren, and even a few great greats. Survivors also include his brother Daniel Lukins (Annette) of Provo, UT along with several other nieces and nephews from all of his brothers. Jerry was preceded in death by his parents, Daniel Sr. and Leota Drake Lukins, his brothers Wayne Lukins and Ronald Lukins.
His family would like to thank the Richland Rehabilitation Centers Prestige Care for taking care of Jerry and Kadlec Regional Medical Center for their care and compassion during the last week of his life.
A celebration of life will be scheduled in the early spring with the placement of a Veterans marker.
patt
So sorry for your loss. And, so grateful for not getting my ass kicked by him for bringing Shari home late from a date.
He always treated me kindly and with respect.
Uncle Jerry will be very missed. I have fond memories of his visits to Utah and my visits up to see him the tri-cities! Always full of stories and up for a good chuckle about something, he loved to glean the best from people. Many hugs to you all. ❤️