FIND AN OBITUARY
Service information is posted on our website only with approval from the family.
If you are seeking information not listed below, please contact us.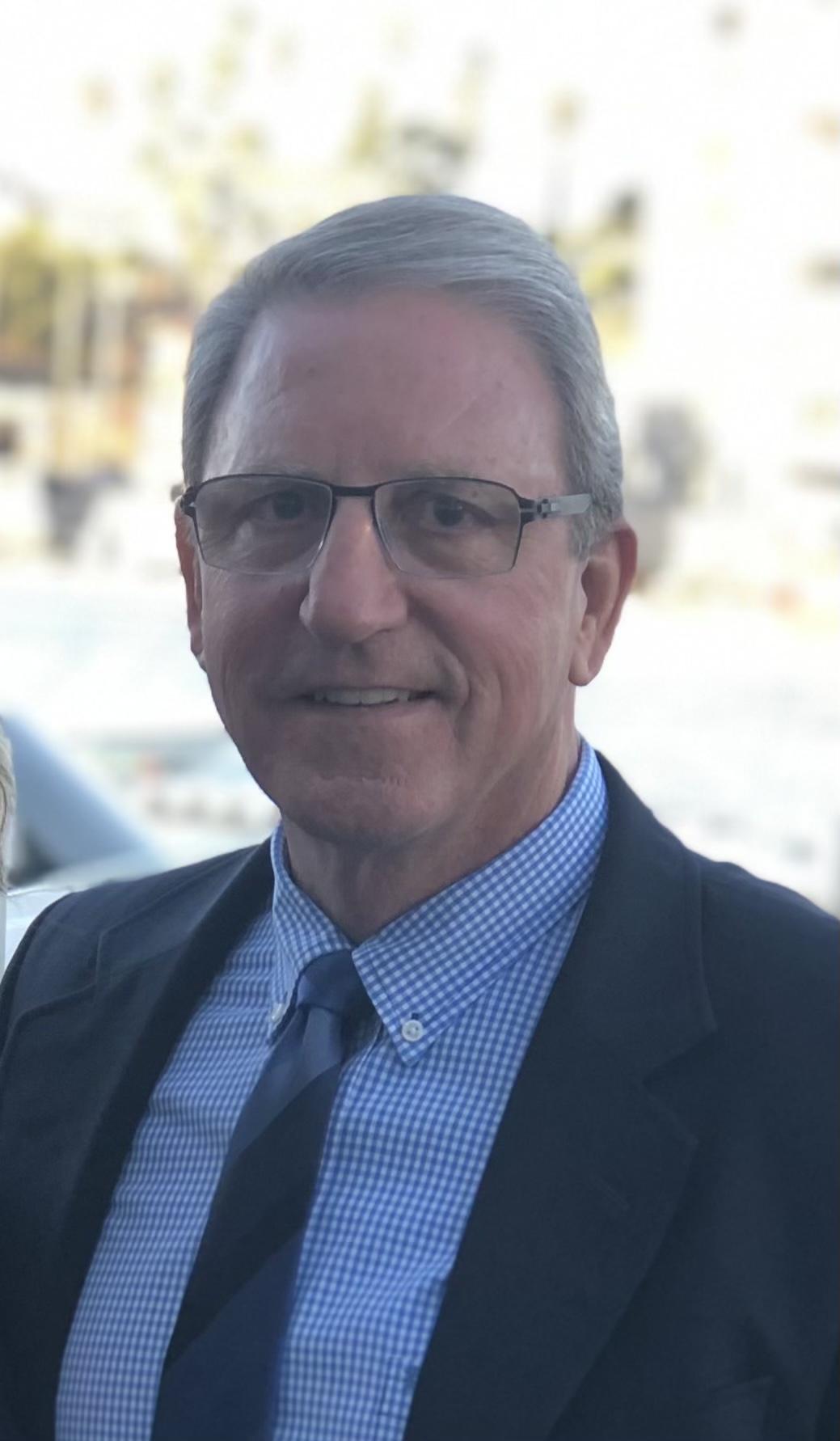 Charles "Chad" S Graves
05/18/1953 — 01/21/2023
From Richland, WA
Watch Service
Watch Viewing Service
New to Livestream? Watch the tutorial.
Rosary
Starts:
Fri, February 3, 2023, 7:00 pm
Ends:
Fri, February 3, 2023, 8:00 pm
Funeral Mass
Starts:
Sat, February 4, 2023, 11:00 am
Ends:
Sat, February 4, 2023, 12:00 pm
Luncheon
Starts:
Sat, February 4, 2023, 12:00 pm
Ends:
Sat, February 4, 2023, 1:30 pm
Charles "Chad" S Graves
Charles "Chad" S. Graves
May 18, 1953 – January 21, 2023
Charles "Chad" Graves passed away at his home in Richland, WA on January 21st, 2023 after suffering a stroke on January 9th.
Chad was born on May 18, 1953, to Robert and Mary Graves in Twin Falls, ID. He spent the first fifteen years of his life in Filer, ID and then moved with his family to Walla Walla. After graduating from DeSales High School in Walla Walla, he attended Washington State University, where in his own words he "majored in fraternity". Following his graduation from WSU he moved to the Tri-Cities and began what would become a 47-year career with Northwestern Mutual as a financial advisor.
In 1980 he married Malia Gilmore, with whom he had four children. Chad married Marcia Greager in 2011 and gained two stepchildren. Their blended family continued to grow with the arrival of eight grandchildren; number nine is coming this May!
Chad's legacy can be defined by that which was most important to him….his Catholic faith, his family, his friendships and his service. He spent many years as a lector at St. Joseph's parish in Kennewick and Christ the King parish in Richland. Chad served on the board of Lourdes Hospital for more than twenty years. He maintained his friendships with classmates from Filer and DeSales, his fraternity brothers at WSU, his beloved "River Ratheads" and countless others.
His greatest joy came in time spent with his family, whether skiing, hiking, watching the Seahawks, enjoying his grandchildren, playing pinochle or just sharing a good meal. Chad always had a joke to tell, a smile to share, advice to give, and a shoulder to lean on.
Chad was diagnosed with CMML, a chronic leukemia, in September, 2020. He underwent a bone marrow transplant on February 25, 2022 in Seattle. He coped during the long, challenging recovery process with grace, dignity, humor, and faith that was truly inspirational to those around him. The family would like to thank Dr. Gamboa, Michelle Froh, the medical team at Seattle Cancer Care Alliance, and all of the doctors and nurses at SCCA, UW Hospital, Kadlec Hospital, and the Tri-City Cancer Center who cared for Chad during the past year.
Chad was preceded in death by his parents and his oldest brother, Michael. He is survived by his beloved wife, Marcia; sons Russell Graves (Michelle), Ryan Graves, Austin Graves (Laura), daughter Bernadette Dillard (Bobby), stepson Ryan Greager, stepdaughter Amanda Stam; brother Brooks Graves (Reita), sister Margaret Bodeau (Michael), sister Mary Catherine Graves, sister Patricia Barnum; grandchildren Olivia and Dillan Graves, Jocelyn and Stella Dillard, Natalie Fletcher, Zoey and Luke Greager, and Kyla Stam, as well as numerous nieces and nephews. Chad will be deeply missed by all who knew and loved him.
A Rosary Service will be held Friday, February 3rd, 2023 at 7:00 pm at Christ the King Catholic Church. Mass of Christian Burial is Saturday, February 4th, 2023 at 11:00 am at Christ the King Catholic Church in Richland and will be live-streamed on the Einan's at Sunset Funeral Home website.
Memorial contributions may be made to Catholic Charities (catholiccharitiescw.org/donation), Pete Gross House (206-667-5242) or the Tri-Cities Cancer Center (tccancer.org).
Glad for Chad's presence in our lives at WSU! He has a positive way, a quick wit and a gentle spirit. Grateful for his presence toward a greater good and his Cougar spirit! Ran into him a few times when in Tri-Cities, over the years at WSU Folk Group reunions. Prayers of thanksgiving and praise for his good works in each of us while at St. Thomas Moore parish on campus in Pullman. Prayers for his family and those grieving his transformation from this dimension to the next. I believe he is not part of our communion of saints and will be with us forever in life, light and spirit.
Washington, my Washington, the Crimson and the Gray!
Tis the songs of memory that we sing today.
When the sad hours come to you and sorrows 'round you play, just
sing the songs of Washington, the Crimson and the Gray, just
sing the songs of Washington, the Crimson and the Gray.
To Chad's family:
My husband and I knew Chad from NWM. He helped us a lot, especially with long-term care insurance. He told us the story of his father, who was in a care facility for over 10 years and that the insurance made a huge difference to him being able to afford the care he received. As a result, we purchased another excellent policy.
Chad was honest, kind, smart and wonderful at his job.
We are so sorry to hear that after all the treatments for his cancer and how well he seemed to be doing that he passed so quickly.
The world is better place for him being in it, as you certainly know. May his legacy continue with his wife and family.
Warmly,
Barb and Ray Puigh
So grateful for all the love and memories you have given me over the years Uncle Chad. You were an amazing man and your love and humor enriched so many that had the privilege of calling you a friend and relative. Rest easy Uncle Chad and I await our reunion in the next place. Love to Marcia and my cousins and my sympathies for their loss. They have been in my thoughts and always in my prayers. I pray they take comfort in the fact that they had such an amazing man in their lives.
May you rest in true peace Chad. Finally. You always made me smile
I came to know Chad thru our annual 'Rat' gatherings over the past 35 years…the only time we ever saw each other.
What a special human being.
How could you not love this warm, kind, hilarious, loving and fun loving character, who was a role model for us all.
Especially this past year suffering from disease and brutal treatment side effects. He said he was at peace,and thru it all absolutely trusted in God, knowing however it goes, "I'll be OK"
Rat trips will never be the same, but that priceless spirit will always be with us.
Thank you Lord for the amazing gift of Chad.
I remember Chad as a friend of my younger brother Randy, and times when he would be in our home or me in theirs. The Graves' family lived a block from us in Filer. Chad stopped by to see me one time before a class reunion of his to visit. The tribute to him was beautiful. He will be missed.
We are heartbroken with Chad's passing. He fought so hard this past year against this cancer with his wonderful Marcia at his side. His strong faith and positive attitude was a blessing to all.. There are so many wonderful memories with his "rat guys"!
Dave and Sue
I volunteered with Chad at Christ the King Church. We were both lectors and he often subbed for me. Chad had great presence and presentation at the ambo. His warm delivery of God's Word will be sorely missed.
I worked with Chad when we both served on the Board of Lourdes Health Network. He was truly a man of faith and always very thoughtful and kind. May he rest in peace.
It was such a pleasure and an honor working with Chad over the last few years. He was very well loved at Tricities Cancer Center and will not be forgotten.
Chad always had a story to tell and his life revolved around his family, his faith and his friendships. Chad is my faithful inspiration in sickness and in health. Never have I known a more faithful, loving and positive individual. A great friend, the best story teller and possibly the worst poker player…. ever. The River Rats will forever miss the annual poker contributions, the sharing of his love of life, his family and the Lord. Rest in Peace my Brother Rat.
The most impressive thing about Chad was his absolute trust in God's will. This is probably why he always had such a positive attitude. His natural humility resulted in a wonderful sense of humor. Chad was one of the original River Rats.
Cheryl and I will always miss him.
Seldom does anyone know someone who truly has only positive things to say about anyone! I was/am a fraternity brother of Chad's and have cherished our friendship. Chad always had time for everyone seeking his guidance and friendship. Rest in Peace my friend you left the world a better place!
We were saddened to hear the news of Chad's passing. We know he will be missed by everyone who knew and loved him. Our thoughts and prayers go out to all of his great family. Love Mike and Avalon White
I had the honor and pleasure of knowing Chad through our daily Masses at CK. He always had a funny story to share and a smile for everyone. He is already missed. Glad that his suffering is over. I will continue to pray for your entire family.
We didn't have the pleasure of meeting Chad ✝️ personally, but have gotten to know and respect him through conversations we've had with his dear sister Margaret. Endearing stories that reflect the love, admiration and joy he brought to her life.
Our condolences to the entire family.
RIP Chad 🙏
A bright light who will be missed by all who were fortunate enough to know him.
Chad was a gracious and humble man. He was always nice, and truly happy to see you. Chad will be missed. May Chad lay in the arms of God for all eternity
A dear Man who is already sorely missed. Loved forever.
No words just sorrow
Our hearts are broken with Chad's passing! Our thoughts and prayers are with your family!
I was shocked to see the death notice in the TCH. My wife and I have known Chad since we were all in our early 20s. He was a great salesman for Northwestern Mutual and we have a number of policies that he sold to us. But Chad really believed in NWM and what he told us about the benefits of our policies has all been true. He was much more than a skilled representative, he was a real friend. We will miss him.