FIND AN OBITUARY
Service information is posted on our website only with approval from the family.
If you are seeking information not listed below, please contact us.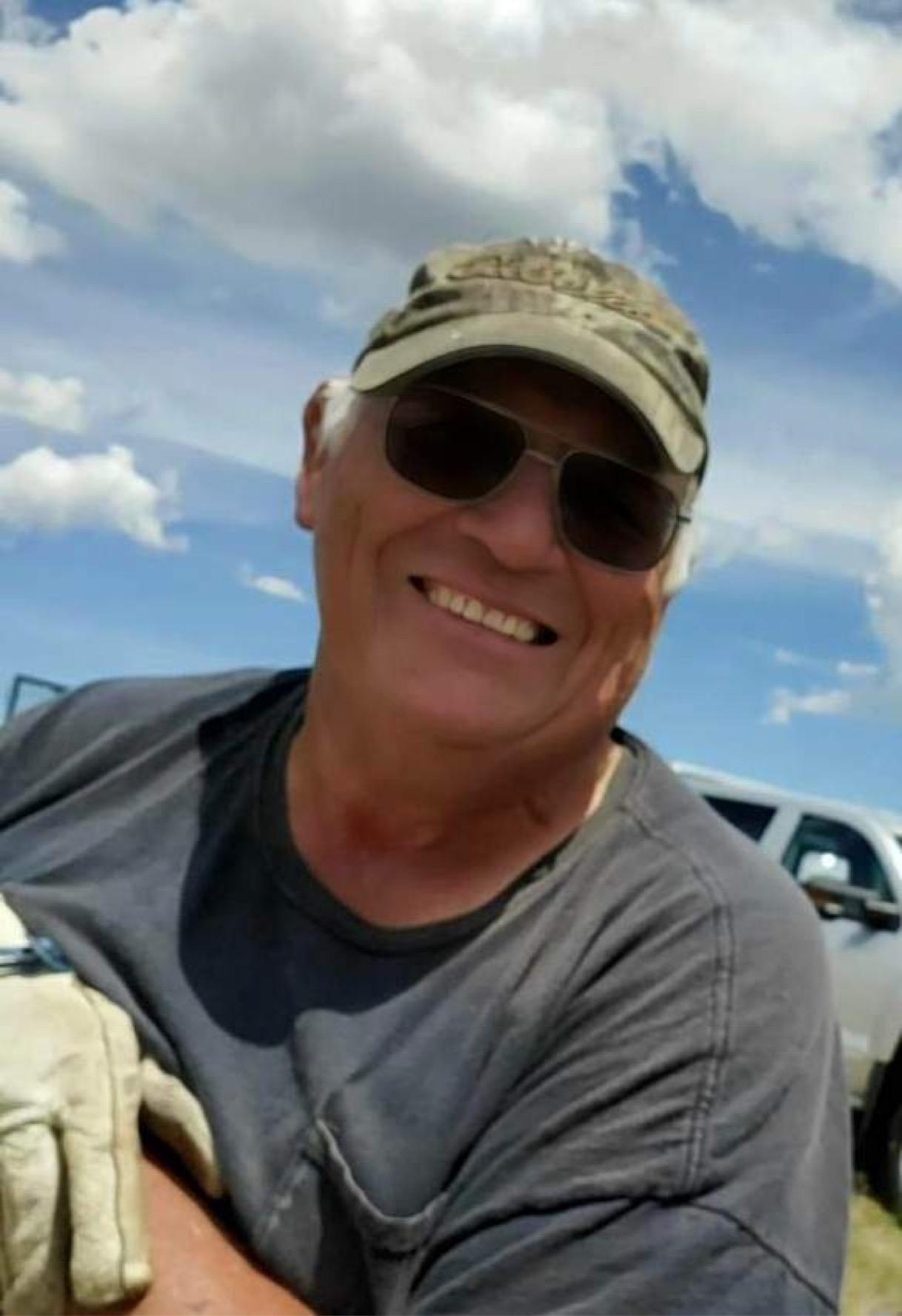 Gary Lee Niebel
09/26/1957 — 01/07/2023
From Florence, AZ | Born in Pomeroy, WA
Watch Service
New to Livestream? Watch the tutorial.
Celebration of Life for Gary
Starts:
Sat, January 21, 2023, 2:00 pm
Ends:
Sat, January 21, 2023, 3:00 pm
Reception to follow
Starts:
Sat, January 21, 2023, 3:00 pm
Ends:
Sat, January 21, 2023, 5:00 pm
Gary Lee Niebel
Gary Lee Niebel, a man of many titles was most proud of the titles husband, father, Big Gare, Gramps, Papa Nemo, Ice Cream Man, and friend, passed away in Florence, Arizona Saturday, January 7, 2023.  He truly was one of a kind.
Gary was born on September 26, 1957 to Delbert and Ada (Lueck) Niebel in Pomeroy, WA. Gary was raised on a small wheat farm in Eastern Washington where he learned the value of hard work (and perfection).  From a young age he had a love for athletics. He played football, basketball, and participated in track. He later graduated from Pomeroy High School, class of 1976 and earned football scholarship at Columbia Basin College (CBC) where he studied from 1976-1978.  He met the love of his life, Sheri April 1978 and later married March 1979.  The newlyweds moved to Cheney, WA where Gary studied at Eastern Washington University (EWU) from 1978-1980.
January 1980, Gary and Sheri moved to Tri-Cities where Gary started his 40 plus year career in the auto industry. Even after retirement, he continued to work part-time for McCurley Chevrolet.
Gary and Sheri started their family with the birth of their son, Brian in 1981 and completed it with the addition of their daughter, Jenny in 1983. Gary shared his love of the outdoors and athletics with his children. He coached both his children in baseball and basketball. He loved watching them do what they loved, play sports. Whether he had his video recorder or later in life his phone, he loved capturing all of the moments in life (and sharing those photos). His children were his joy.
Gary was over the moon when his grandchildren (Bailey, Jordyn, and Harper) were born. He loved his girls with his whole heart. He loved when he had an opportunity to spend time with them. He loved rough housing with them, taking them fishing, hunting, watching them play sports, and goofing around with them. Oh, did he love to tease his granddaughters.
Gary loved to laugh; he was simply a big kid at heart. He loved to make others laugh and formed a special bond with people who could give him shit right back. If you know what the "hook" is or if he teased you at all, just know he loved you.
Gary was a Jack of all trades.  He loved working on projects. No project was too big.  If he couldn't quite figure something out, he'd YouTube it, then MacGyver it, or as some would call it, Niebelfy it. If anyone needed help on any project or needed anything, he'd drop everything to be there to help as fast as he could.
Growing up on the family farm, he loved riding motorcycles. As an adult, Gary rode four wheelers and his Razr.  He loved planning trips to go out on his ATVs with friends; he'd plan out his trip for days looking at maps and guides. He loved riding and being outdoors. It brought him so much joy to coach and teach others how to ride.
Gary's most recent passion project was developing family property in Pomeroy, WA. His dream was to create a place where family and friends could visit and enjoy all the nature offered. As a kid, he grew up hunting and shared his passion for hunting with his son, granddaughters, and friends. He loved the camaraderie of his hunting family and being able to get together at the property every fall. He didn't quite finish this passion project, but his son, Brian and his friends will finish what Gary started.
Gary was proceeded in death by his parents, Delbert Lee Niebel and Ada Margaret (Lueck) Niebel.
Gary is survived by his wife, Sheri Niebel (Beem); son Brian Niebel (Megan and granddaughters Bailey and Jordyn); daughter Jennifer Butenhoff (granddaughter, Harper); his sister, Karen Solt; his brother, Glen Niebel; and numerous nephews and nieces.
A private graveside service will be held at a later date.
So sorry to hear about Gary. He was always such a great guy. He loved life and everyone around him. Gary was a good althete and had great sportsmanship. My heartfelt sympathy to all of Gary's family.
So very sorry for the Niebel family. I had the opportunity to know Gary in high school and spend many days each winter hunting for birds around Garfield County with him. We played basketball together. Gary ALWAYS had my back in whatever we did. He was loyal, honest, and fun. To young to leave us. Love ya big guy.
Sheri and family, It's easy to see how the loss of Gary is devastating to your family and friends. Gary was truly a unique man. You are all in my thoughts and prayers.
I'm so sorry for the Niebel family. I'm glad I got to know Gary
I'm so sorry I won't be able to attend the service but all I can say is what a great husband, Father and friend. He will be truly missed.
Our family won't be the same without Gary. I know we are all mourning his passing but will get through this together.
Sheri, Brian, and Jenny,
Words cannot express how saddened I am by this tragic loss. I hadn't seen Gary is years and was looking forward to seeing him in a matter of weeks. I remember his voice clearly, and I especially remember his gentle teasing and warm kindness. Through Facebook, I observed the genuine pride and love he felt for you all. I'm so sorry he was taken too soon. I wish I could travel there to celebrate his life with you, but it just isn't possible. I will be thinking of you all on Saturday.
Sheri, I was so sorry to hear of this terribly sad news. I know there are no words that make the pain go away. My deepest condolences to you and your family.
Sheri, my deepest sympathy to you and all of Gary's family. Keeping all of you in my prayers at this time of trial. Sorry that I can't be in Washington.
Doug Gantt
Sheri, Brian, Jenny and family – Our sincere condolences. We were shocked and saddened to hear about Gary's passing. We will always remember his friendly demeanor, his great laugh, and how much he clearly loved his family. May your many great memories of times spent together and the love of family and friends comfort you at this time.